 Posts

21

Joined

Last visited
Recent Profile Visitors
The recent visitors block is disabled and is not being shown to other users.
Ashmai's Achievements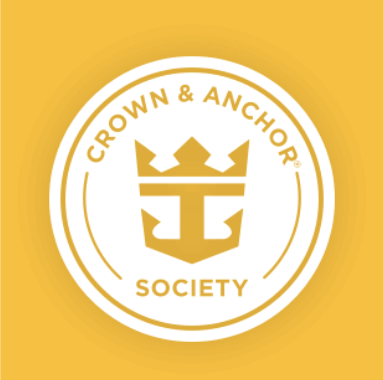 Gold (2/7)
3
Reputation
omg... this makes total sense, thanks man

I got it for 199.99, but logged in and now it says "up to 50% off". However the price still shows 199... How does this work?

So they all connect to wifi with different credentials? Or they do this within the Royal App?

The Royal App has all four of my family members Set Sail passes inside, and we also have the VOOM Surf package for communciation between each other. Do we all sign in with the same login / pass when sailing?

My whole family loves to Karaoke. Is there any place aboard to do this? Also, if there are different places depending on age? My teenagers take Karaoke seriously...

Appreciate it ? I'd prefer getting away with more casual, its vacation. I dress up everyday in real life... So maybe a nice pair of shorts, closed-toe shoes and a collared shirt. Thanks guys!

It seems rather vague when "suggesting" what to wear at the different places on our cruise ship. We will be on Symphony of the Seas in a couple weeks and our family is doing a 3 night dinner package. I was planning on wearing jeans to these with a collared shirt, but now am worried maybe that isn't dressy enough. However my family hates dressing up at all on vacation lol. What should teenagers wear? Obviously no swim ware but are jeans and a collared shirt ok?

As you get closer to cruise date more will open up I'm guessing. I go to Coco Cay in a couple weeks, and there is a ton of stuff to purchase from my cruise planner. Cabanas, dual-sand shaded lounge chair thingies, tons of activities, all kinda stuff.

With two teenagers I'm tempted to get drink packages for them so they can have fancy mocktails everywhere they go, sounds awesome. But at the same time, if getting soda is as easy as walking up to a free food spot and filling up, it may not be worth it. So if one doesn't have a drink package for pop / non-alcoholic drinks, what are the options?

OMG.. Looks like we will be going dark on this trip LOL, thats SO HIGH to pay for cell. Mind = Blown

When I choose a 3 person SURF package it asks who to select from our party of 4. The price on the page shows 22.99 per day per adult, which is like $482 for a week to send texts to each other!? We are using the package mainly to communicate with the kiddos while on board. Is this price accurate? nearly $500 dollars to use 3 cell phones?

Hello! I bought a lot of my ship activities / services pretty early *blush, I was excited!* and since I keep seeing discounts being offered. For instance, the 3 dining package was 99 a person when I purchased, now it shows "Up to 50% off!" when I'm browsing the Cruise Planner. Do they credit the difference back or should I cancel and re-book at the cheaper prices? Thanks ? EDIT : Looks like I'll be putting together a Python script that can scrape this site a couple times a day and report back to me when prices drop so I don't have to quite my job to keep an eye on these daily fluctuations! Thanks everyone for the help!