 Posts

76

Joined

Last visited
Recent Profile Visitors
The recent visitors block is disabled and is not being shown to other users.
lovecruising!!!'s Achievements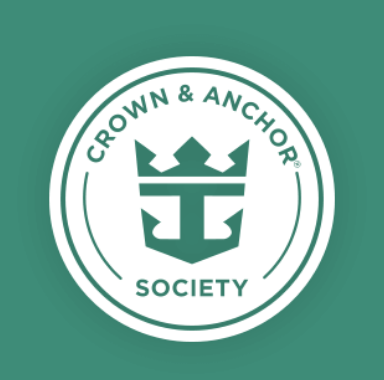 Emerald (4/7)
31
Reputation
This was so sweet. Thanks for sharing this ?

lovecruising!!! reacted to a post in a topic: Who would ever let go of your child, even if there was no glass there?

lovecruising!!! reacted to a post in a topic: Who would ever let go of your child, even if there was no glass there?

I ended up having to reinstall the App. I know it might not happen, but at least I can look forward to it.

Hi Everyone. I have a quick question regarding an upcoming sailing. My sailing date is 5/7/21. I realized today that I am able to check-in. My question is I am having issues using the Royal App. It keeps asking for my name and reservation number. Is anyone else having any problems checking in using the APP. I was able to check-in using the website, but there are features that I need the App for , picture, etc. Any assistance is appreciated ! ** Update - This issue is now resolved. Please disregard**

I even booked up to 2022. LOL

Thanks ! yes it seems promising !

This brings up another point. Now that it is electronic, can you do it say right when you get onboard, or not long after, just to get it out of the way?

Thanks for the help. Michelle already responded, and is working on this. Thanks !!

I am trying to Book a cruise for May 2021, I emailed MEI, from a form on their website, but still haven't heard anything. Any suggestions ?

Thanks for your insights WaaayToo !

Thanks for the Great Thanks for the Great suggestion @Biff215

I usually have Tradition dining, and don't have a problem. I usually get first seating, however Next week I will be on Serenade ,and I have 8:00pm seating. This is just too late for me. I am going to talk ,and try to have this changed to first seating once onboard, if possible. If I absolutely have to i will eat the buffet every night. Also, I remember from previous cruises that someone is stationed outside the MDR, for changes, questions, etc but can anyone tell me the times this takes place? .

I'm very sorry you had to endure this rude behavior. The ineptness of the GS really doesn't help. I'm not sure if this is an option , but another thing RCCL could do, since they know the cabin number is see if they cause further problems on future cruises. If this behavior continues then possibly ban them? I'm not suggesting to immediately ban guests either, but when a guest causes problems a message needs to be sent. They obviously didn't take any of the " warnings" seriously.

Welcome! I just got off Navigator, and I really enjoyed that ship as well as all Royal ships !

I have never had any problems on with any mattress on any Royal ship. ! ?

I recently asked my TA this for my upcoming 10 day cruise in Jan. The coffee card is for that particular sailing, and not transferable.