 Posts

45

Joined

Last visited
georgeh's Achievements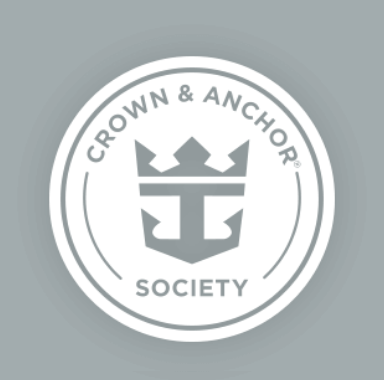 Platinum (3/7)
25
Reputation
well, i was pleasantly surprised to find that royal caribbean has a partnership with a company called "chargerback.com". i did self-assisted departure, but left my phone in the room (d'oh!). i called my phone when i got home, and they told me to go to this website for lost and found. all said and done, it will only cost me $9.36 to get my phone sent back to me. awesome!

just got back from the liberty of the seas. i was a bit disappointed that they no longer had the mole short ribs in sabor. they don't carry the gazpacho either. the food was still good, and of course the guacamole is good, and the empanadas are excellent as well. best margarita on the ship (as i was told--i don't do tequilla).

just got back from the liberty of the seas. apparently, indian food is such a popular thing now, it is always offered in the MDR (off menu, but always available). my wife had some indian dish at least twice. on the last day, they had a full compliment of indian on the buffet (chicken tikka, etc).

i asked for chicken tikka masala and sag paneer on a cruise a few years back, didn't give them a heads up, either. but it came out quick and was delicious. i might have had naan bread too, if i had told them this request a day ahead. they seem to like cooking the food of their home for people.

it is on the room service menu. i will be ordering it!

i don't see why not. you bought it from them, so they got the big, fat markup anyway.

one thing you might be able to use it for is just to cast movies from your laptop or tablet. internet wont be good enough to stream, but i f you download some stuff before you leave, then you can at least watch something in the stateroom if you want.

80 bucks. but i guess it might be worth it at least once.

Hi all, Liberty of the Seas in September. I'm trying to decide if the mystery dinner is worth it. Seems like it would be a better deal food-wise to get the 3 night specialty dining for the same price. Has anyone done it? Is it fun/worth it? thanks! g

Well, I login with my email address to both the main RC website AND crown and anchor. Then they tell me that a letter got dropped from my email address somehow for the system that sends confirmations and reminders. So, it does actually seem like it is at least partially their fault. But thanks for the insulting input.

the funny thing is, after talking to this guy...they had an INCORRECT email address when they sent me the payment reminder on the 11th. I pointed out to him, that it was odd they seemed to have the CORRECT email address to send the cancellation notice to me. i think that inconsistency might have been enough to get him to fix this for me, or he was just the right guy to talk to. i dunno. crown and anchor login has the same email as the RCCL login, which is how i booked it. so just weird all around. but at least it is fixed now.

FIXED. After calling back 3 more times, I finally got a nice representative named Carlo. He put me on hold, worked some magic, and now i will have about 500 bucks coming back on my credit card. Amazing how 3 different people can't do anything and just say "sorry". apparently, they have the power to do anything...most of them just don't want to help. whew. now i really need a vacation trying to get my vacation sorted out.

can't figure out how to delete post. posted in wrong forum. dasfa

i'm going to keep calling them back until i get someone that will actually help me, and not read a script that says "sorry". they claim they sent a reminder on the 11th, but I checked my email....NOPE.

through the website. now, the connecting room with my wife's sister is gone, and we are on the hook for 600 more than what we had planned. you would think they would send out a reminder a day or two before they cancel your reservation. this is some bulls**t. carnival might be my cruise line from now on.