 Posts

96

Joined

Last visited
41m33's Achievements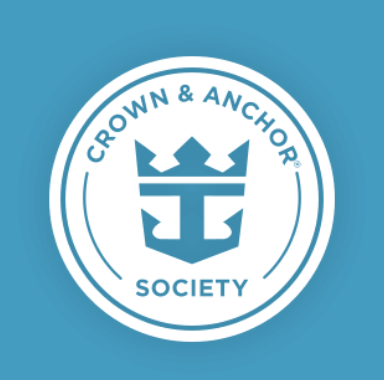 Diamond (5/7)
17
Reputation
We're hoping the mystical drink card shows up on our next cruise but I have a couple questions if anyone can help. First, I believe the common cost is $85 for 10 drinks. Does this include an 18% gratuity or will that be added on? Also, is there a limit to how many cards a person can purchase?

While people can book directly on the Expedia website, I suggest reaching out to an agent at a local storefront. This way you have both the advantage of a personal consultant/agent as well as the often lower prices a large company with buying power can offer.

Thank you everyone for your helpful advice!

We're sailing into Cape Liberty on May 17th and plan to spend 2 nights in Manhattan. There are 6 of us plus our luggage. Can anyone suggest the best way to get from port to our hotel? I've looked at a car service and its a bit pricey. Is Uber or Lyft an option? Are there taxi vans willing to cross into Manhattan? Any advice appreciated!

Our family has always paid the daily auto gratuity but I've often wondered if the crew would appreciate cash instead. I wonder if the gratuity I'm paying really sees it's way to each deserving individual. In theory, could I actually give a monetary tip to each individual I encounter? ie leaving money on the table in the windjammer/dining room after meals, tipping at the bar, leaving money for my room steward. This way I'd know that these hard working folks are being rewarded. Does anyone have insight as to how RC actually distributes the gratuity?

If you haven't already, I suggest visiting cruisecritic.com and signing up for your sailing's Roll Call. You'll be connected to other people on your actual sailing. This is how my husband and I arranged all of our semi-private tours for Europe

We visited Carlisle Bay, which I believe is where Boatyard is. It was a 15 minute walk or taxi for $6pp. My husband and son rented a jetski for $45 for 30 minutes and we took a short snorkel trip to see some turtles for $15pp. the beach was beautiful and there were plenty of restaurants and bars to choose from. The people of Barbados were lovely. Enjoy your day there!

While cruising in and out of Barcelona in September we used several modes of transportation. From airport to hotel we used the very inexpensive Aerobus. At home I'm an Uber rider but I found taxis were easy to come by and not terribly expensive. We also used the shuttle bus from the base of Las Ramblas to the cruise port, also quite simple. For our port to airport trip we did have a pre-booked transfer through Zip transfers because of a time crunch, they were reliable. I have heard the subway service is good in Barcelona so this may be an option too.

Thank you. Looks like we're stopping at Crown Bay but I'll have to keep checking I suppose

I suppose that things can change last minute and we should have a plan either way. I'd love to visit water island!

Thanks! This is a helpful sight.

Does anyone know which terminal Adventure of the Seas is likely to use when stopping in St. Thomas?

In St. Kitts our family booked an off road excursion in an open air truck that toured the island and spent some time at the beach. We booked through Royal but the company is called Safari Greg I believe and you can book with them directly.

Can I ask the name of the tour or the excursion code I haven't seen a description that states a maximum of 20 people.

For those who have done the kukoo kanuku bus in Aruba, can you tell me anything about the "beach bucks"? The description in the cruise planner mentioned this inclusion which can be spent during the stop at Palm Beach.