Posts

68

Joined

Last visited
Recent Profile Visitors
The recent visitors block is disabled and is not being shown to other users.
TheaFromCDA's Achievements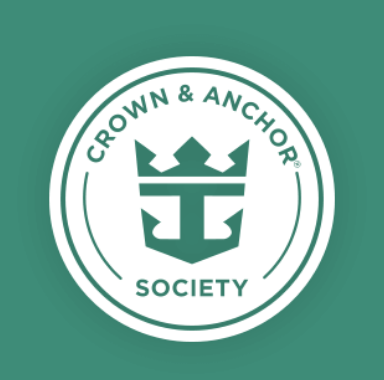 Emerald (4/7)
18
Reputation
I'm just coming off Anthem of the Seas today (2019-Nov-23) and the solarium on here is still 16+. Hope that helps

I'm interested to see if they'll offer more...I doubt it though?. I did hear from some passengers that some that were in interior cabins were upgraded to balconies after complaining. (They were moved Day 3/ when we sailed). I didn't try to upgrade since I don't know if they would've given us a Junior Suite (which would've been the step up from where we were.) I know for safety purposes, RCCL can reroute last minute but I feel like those 2 nights/ 3 days in NJ...and really only 1 port deserves more than just a 1 day credit but maybe I'm just being to hopeful. Having never sailed out of NJ, I think I have met equal parts fellow Canadians on this trip than I have Americans...quite a number of Brits too. Based on an unscientific poll, those that stayed on this were in a similar situation to us that by the time we received notices, most of us were already in route or in the NJ area and couldn't have cancelled.

2 Nights- Saturday and Sunday night

Hi Guys... Sorry for the delay. This sailing has been… entertaining to say the least on this cruise LOL. I had elected to cancel my prepaid internet plan because paying for 3 days Voom service when I still had my own carrier in NY was ridiculous. I elected to get internet access again and pay for the fee when we actually got out in open waters/ actually sailing (ie. Today/ Day 4). To add on to what @CarlaB said... Sequence of Events: Day Before the Cruise: E-mails seems to have gone out between 130 to 230 pm Eastern Standard Time the day before the cruise. I received mine around 130pm. This e-mail advised that the Florida stop has been cancelled and due to weather, there were the two options: A. Florida is skipped but the Cococay and Nassau stops will occur OR B. Overnight stay in Bermuda instead. The decision of which option we were going to take was not announced until the day of sailing. On the Day of sailing: At this point, everyone was still expected to have gotten on the ship at the proper sail away time. Communication I had with reps via Twitter only said the Captain will determine if passengers were allowed to go off the ship (for NY Day trips). It was determined that Option B was going to take place. Initially, the Captain's plan was to "anchor" in the NY port (to allow for the casinos and shops to open, depart for Bermuda 4pm on Monday.) This would mean going off ship was not a possibility. The captain apparently filmed a segment that was supposed to air on the ship's tv channel…unfortunately it did not. The cruise director said it would…it did not. On Day 2 (Sunday): Between 10am to 1030am in the morning- announcement goes out saying that due to weather, anchoring was not going to be the best option so passengers were allowed off ship. Passengers were required to be back on board no later than 8am Monday. A complimentary shuttle from the Port to the Bayonne 34th Street Station (about a 5 min trip) was provided between 1030am- last trip back was 8pm. Passengers electing to do this was responsible for everything at this point and to get back to the station by 8pm if you wanted to get the shuttle back. If passengers wanted to come back after 8pm they could take a cab or rideshare back. It was about 1.5 hrs from this station to the 33rd St PATH station in NYC (cost was about $11 -12 roundtrip). At this point, the plan was still to go to Bermuda, with sailing out of NYC at 4pm Monday. During the day, the captain did hold a Q&A session regarding the issues… we did not attend as we elected to go to NYC for the day instead. On Day 3 (Monday): Around 930am -10am on Monday- an announcement goes out again stating another change of plans. The weather in Bermuda was apparently going to now be terrible and added to it that The weather event has now cleared sufficiently so that we could sail to Cococay, spend 1 day there, then sail back, this option (we will call it Option C) has been chosen. Apparently, the same offer stood that if people now did not want to sail to Cococay, they could depart the ship and get a full refund back, despite having spent the last 3 days on the ship. They were initially given 45 min to notify Guest Services and depart the ship as the Captain initially wanted to set sail by 11am. Some people elected for this, and I would say on top of the 1000 who cancelled after the 1st itinerary change, probably another 50-100 people elected to leave at this point. I would say we set sail closer to 1130 am. Ironically, the weather Saturday and Sunday were substantially nicer than Monday. I am guessing the system we were trying to avoid finally arrived as we were leaving? The captain again taped an explanation with visuals of the weather system this night. Fortunately, this explanation WAS available for us to watch to give us an idea of what we missed from his Q&A. NOTES: · The bathroom system was down for about 1 hr after we departed NYC. · Some of the Guest Services reps onboard were TERRIBLE. I understand that some were new, a lot were overwhelmed, but some were downright rude, dismissive and gave flat out wrong information. Hopefully the Rep H.S. was just having an off day…otherwise...if he treated others the way he treated us for 45 minutes, I could completely understand how some people were losing their patience at the agents. Shout out to Front Desk Manager Pretty Shamu… she was kind, informative and kept a positive attitude throughout. · The Wi-Fi/ Internet system was completely down from roughly 5pm Sunday to around 9am Monday. · The Wi-Fi system being down includes the free Royal IQ app. Initially Guest Services did not know when we called… I was told to come down and see the tech manager… only to be told when I got there that it was actually a system wide issue. · The waters were fairly active when we left NJ… fortunately for us, we do not get seasick…however they were giving out free Dramamine because apparently, there were quite a few that did not feel well. · The offer for the 1 day credit (for initially missing Cococay) is still going to be given despite the fact that we are now going to the Island. · The cost of the Thrill Waterpark was refunded when it was supposed to be Plan B. The cost of what they are now charging now that we are visiting Cococay is cheaper than what was originally charged. Not sure if this is due to a goodwill gesture. · The cost of the internet they were offering on the ship is cheaper than what was offered on CruisePlanner… Even the days that had 20 to 30% off Voom Surf & Stream packages. o Instead of pre-purchasing next time, I may just buy one of the packages on the ship because your C&A discounts are also added on top of those prices.

Well at least that update at around 945am is allowing us to get off the boat now...at least we can go to NYC if anything ? Are you going off ship?

Dang... you're probably right. Given the fact it says we're "anchored" +one of the responses of one of the twitter reps : "Hi there. More details will be provided once onboard on how you may get on and off the ship before it departs. -Sam" I'm hoping it means we can have in/out privileges...but your logic makes sense too ( if the weather won't be to terrible)which actually is worse ... I was hoping I can cancel my voom plan, just use my regular phone and just buy it for tues-fri ...which won't work if we're that far from port?

Umm so... now it's saying that we're just Anchored in port until Sunday... does anyone have any experience if we would at least be allowed to leave the ship if we're just anchored from today to tomorrow in NJ?

@Cez I also stocked up on gravol so if you run low on ginger... just give me a shout and I'll share some of my stash ? I'm really still hoping Cococay happens... on Twitter the ppl on grandeur that had the same itinerary didn't get the same notices as us. also what's happening in Anthem that there seems to be a medical emergency that was bad enough to impact the trip ? here's to hoping for Plan A + a safe trip for everyone on board!

Not going to lie, I didn't even know there was a potential storm prior to getting the email when we were already halfway driving to NJ From Canada? Due to the fact we were already on our way + time from work, cancelling wasn't a viable option for us so I'm just ?? That Plan A STILL happens. I know Carla had mentioned just one night in Bermuda which confused me a little since it wasn't one of the options given and unfortunately up until now (2:38AM EST, the Royal app still has the old itinerary and https://www.royalcaribbean.com/cruise-ships/itinerary-updates says no updates ?) @MaryS was kind enough to provide possible hope that Plan B would still be ok. @CarlaB I hope that the next sailing goes better for you and the fam. This is the first time we're sailing out of NJ (we've done Harmony and Symphony the prior years ) so I'm sure your kids will love Oasis (if that's what you intend to rebook)

Ah... thank you... I am sadly bad with gauging distances . Though that makes sense that if it's routed there to avoid the storm, it's also sadly too far to get to and back. Thank you, I've never been to Bermuda so I'll go check what the Matt/ others on here recommend to do. Super disappointed about possibly missing Cococay? Since the ship sails tomorrow, does the RCCL decide which reroute option to take before leaving the departure port? Or can the captain decide Saturday night Sunday?

Hi guys, We just received an e-mail notifying us of an itinerary change for the Nov 16, 1019 Anthem OTS sailing (snippet below). Im not too upset about missing Florida but was really looking forward to Cococay. Question- For those that have been through something similar before: Is it possible to have Bermuda-Cococay reroute or is it too far that if we end up with Plan B, there's zero chance of a Cococay stop? email snippet: "We're being as transparent as possible, as early as possible, to help you plan the best cruise. Below, are the considerations we're making through this decision process given what we already know: First and foremost, your safety is our highest priority. We don't want to make a decision too early and miss out on being able to take you to the Bahamas. Due to the way the storm's moving and the swells it's creating, we already know we will be unable to visit Port Canaveral, Florida. There is a potential for impact to our visit to Nassau, Bahamas and Perfect Day at CocoCay. So, what's the plan? We have a couple, actually. Plan A: Currently, we hope to sail around the storm and stick to our Bahamas itinerary, and as long as it's safe, we'll visit Nassau and Perfect Day at CocoCay. Plan B: Should it be unsafe to stick to our original itinerary, we would visit Bermuda and overnight there. Bermuda is a snorkeler's paradise, from the pink sand beaches, to the historic towns of St. George's or Hamilton, and the natural wonders of Crystal and Fantasy cave, there really is something for everyone to enjoy. So, it would still be an awesome cruise! "

LMAO. Wow must've been wishful thinking on my part. Sadly I don't think I can afford it ?. and yes... their errant bag turned up a couple of hours later. Mine turned up around 2pm down the hall...his turned up around 5pm in front of our room ? basically it just affirms the advice Matt gives on that What to put in your carry-on advice about what to keep with you at all times

Awesome thanks...the only reason I spotted mine all the way down the hall is its a pretty vibrant shade of blue and all the other bags in front of the other staterooms had been taken by their owners... the bag just looked like so sad sitting by itself..then I realized it also looked familiar lol I'll check after sail away as recommended!

Hi Guys, I am currently on the Nov 24-Dec 1 sailing on Symphony...right after @Matt's group cruise which i sadly missed out on. I know it is fairly early on and the missing bag may show up...I am just concerned that the bag that was found...I found in front of room number 290 when my room is at 326... I know it may have been put in the naughty room but the fact the other was placed incorrectly concerns me. Has anyone ever had it that their bag was placed 15 -20 staterooms away from their cabin? And if one was dropped off but the other has gone missing?

TheaFromCDA reacted to a post in a topic: Symphony OTS Live! - Transatlantic Oct. 28, 2018 "Coming to America"

Awesome! Thank you so much!