Posts

1,449

Joined

Last visited

Days Won

6
Profile Information
Gender
Location
Interests

Places visited so far:

Scotland
England
1998 Spain - Mallorca
2004 France - Paris
2005 USA - Florida
2007 France - Lille/Paris
2010 France - Paris
2011 Singapore
2011 Australia - Perth
2012 France - Paris
2013 to 2014 Bahrain (Work)
2014 Italy - Milan/ Lake Como
2015 France - Paris
2015 Singapore
2015 Philippines - Manila/Cebu/Mactan
2015 Singapore
2017 Iceland - Reykjavik
2017 USA - New York
2018 Puerto Rico - San Juan
2018 St Kitts (c)
2018 Antigua (c)
2018 St Lucia (c)
2018 Barbados (c)
2018 Saint Martin (c)
2018 - Sint Maarten (c)
2018 USA - New York
2020 Scotland (Covid Staycation)
2021 England - London
2021 Gibraltar
2021 Spain - La Línea de la Concepción
2022 Denmark - Copenhagen
2022 Sweden - Stockholm (c)
2022 Estonia - Tallinn (c)
2022 Finland- Helsinki (c)
2022 Denmark - Copenhagen
2022 England - London
2022 Hungary - Budapest


Next on the List
2023 England - London
2023 USA - New York (St Patricks Day)
2023 USA - Philadelphia
2023 Portugal
2023 Denmark - Copenhagen
2023 Finland - Rovaniemi ( Lapland )
2024 Italy - Bologna, Ravanna, Venice
2024 Croatia - Dubrovnik, Split (c)
2024 Greece - Athens, Santorini (c)
2024 Holland - Amsterdam
2025 Canada - Vancouver
2025 USA - Hawaii
2025 USA - San Francisco
2026 Mexico ( World Cup )


Ray's Achievements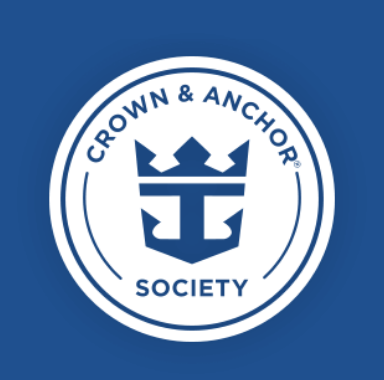 Pinnacle (7/7)
2.4k
Reputation
JC Pats reacted to a post in a topic: Harmony of the Seas November 26th 2022 and watching the World Cup

twangster reacted to a post in a topic: Harmony of the Seas November 26th 2022 and watching the World Cup

WAAAYTOOO reacted to a post in a topic: Harmony of the Seas November 26th 2022 and watching the World Cup

The World Cup is not something us Scots have to worry about lol However we do take an interest and Follow A.B.E Anyone But England Come on USA

So a bit like a walmart on black friday but without the fights lol

Can't comment on cruising the UK but i stay there so i can comment on the weather! If you wake up to go onshore and the sky is clear and it's 20+ c bring a brolly just in case! Further north you go ( scotland ) then you can experience 4 seasons in 1 day ( this is not a joke ) On the other hand you could get a week of glorious sunshine with temperatures in the high 20s But then again we have had snow in June! You may have realised its impossible to predict UK weather ...even when you go to bed you haven't a clue what tomorrow will bring.

Your original reply was not the same as what the OG poster wrote, your timeline of events was not the same as OG poster.

Thought i would share this for anyone outside US, below are comparisons for a cruise priced on both US and UK RC websites. Obviously we cannot book through the RC US website but we can use a good TA to do it for us. So a shout out to Blog Sponsors MEI Travel for saving this Frugal Scotsman a few bucks

This is also how i see it happening! Would love to see the CCTV of it to see who became argumentative 1st!

Ok so you had an appointment booked but tried to get seen earlier? This was refused because you already had an appointment booked. Someone else appeared without an appointment and got seen and you questioned why he had allowed someone without a booking to been seen instead of someone who had a booking later in the day! I guess the question is how you went about questioning him?

Great photo's The one with the wine glass was the one that convinced my wife to agree to an Aft balcony on Explorer in 2024.

And the videos can be hilarious to watch

I'm surprised there are no cruises out of Copenhagen or Stockholm for 2024

They are there, Check sailings out of Amsterdam.

Are you based in UK? If so did you book on RC UK website? If you did then you are covered by ABTA rules ( ABTA logo is on RC UK website ) these rules state that an alternative or refund should be offered.

https://www.bbc.co.uk/news/world-australia-63605824.amp Hopefully any negative press about this situation is ignored and those in power use their brains and realise that things like like are going to happen from now on be it on land or at sea!

Due to the conflict St Petersburg was dropped and replaced either with an overnight in Stockholm or a new port of call

A sense of entitlement is common place in everyday life not just on cruiseships. Some more mature people complain non stop about how the younger generation behave and have no manners, then go out and behave even worse due to their belief that the world owes them or that they are above everyone else simply because of where they stay or how much money they have in the bank. But it's not just the more mature that behave this way, younger generations follow in the footsteps of their parents and grandparents, how they are raised at home will have an impact on how they behave when older.