 Posts

60

Joined

Last visited
Recent Profile Visitors
The recent visitors block is disabled and is not being shown to other users.
Razerbkfan's Achievements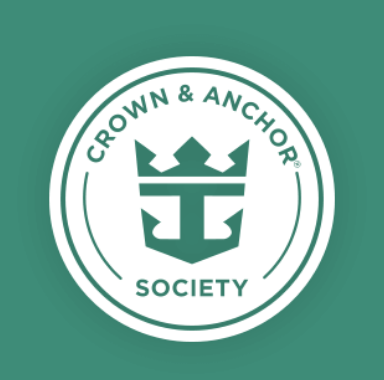 Emerald (4/7)
59
Reputation
Looking for information/suggestions for parking at New Orleans cruise port. We're driving in so are not planning a hotel stay. Full disclosure we're going out on NCL but since we're Emerald with RCL you have always been my go to for help. Just as a FYI we are trying NCL this cruise because we thought their 5 for free offer was going to be a savings. So far we're not that impressed. By the time we actually booked, sorry we're balcony snobs, the cost is pretty comparable to what we would have expected to pay all in with RCL. But at this point we thought why not g ahead and give them a try. I can offer a comparison review latter if anyone is interested. Thanks

Just to add more for the discussion we take two. One hangs over the bathroom door for those small items you want to keep handy. The other has a Velcro top that fits over a close rod. We put that in the closet. We don't take a lot of hang up cloths anymore but seem to take a variety of shoes, extra socks etc. nice to have them rganized and not all thrown all of the floor in the closet. Also saves trying to jam stuff in the drawers which are pretty limited. We always pack in our regular luggage and never have been questioned or sent to the naughty room for either of these.

I believe for the Top Tier event it is usually for Platinum or above. We enjoy them. Usually have a limited selection of free drinks. They introduce several of the ships officers and the guests with the most cruise points. We feel like it's a nice extra perk and usually only last 45 minutes or so. As mentioned if you qualify you'll get an invite card in your room when you board giving you the time and place.

Our two surprise items we didn't think we would need but now don't leave home without. A small digital camera. We used to take all of our pictures with our phones. But the last thing you want to do is drop your phone over the side or in the pool. So now we put the phones in the room safe to get out at the end of the cruise. The other is a shoe bag or some other pocketed bag you can either hang over the bath room door or in the closest. Great to hold the flip flops, sunglasses all of those small items you don't want on the floor or taking up the limited counter space you have.

Actually I like booking during Hurricane season. Hurricane weather tracks while not a 100% are so well covered by multiple outlets you have a pretty good idea of what you might be getting into as you get closer to your cruise. I know someday our luck will run out and we'll face some cancelled ports but so far that hasn't been an issue for us. I would much prefer being on a cruise where the captain can move us as needed for safety rather than a land vacation where they virtually close the place and tell you good luck. The prices are better, just remember to buy trip insurance.

Its been a couple of years and Its not the answer you requested but we usually use a parking garage literally accross the street from the port. You have the option of driving into the port to drop your luggage then parking or if your a light packer just walking to the terminal from the garage. We found the cost of parking combined with a hotel not offering port parking was cheaper. We literally have stood on our balcony on the ship and waived goodbye to our car as we sailed. Also in our opinion the Galveston port was one of the most congested because there was only one entrance for two different cruise line terminals. By the time you caught a shuttle packed in with a bunch of folks and their luggage then waited through the snail drive in line we could be through the terminal and already enjoying our first drink. When you return instead of waiting for a shuttle we just walked to our car and got on the road. I know they've been working hard to improve so things may have changed. Just trying to offer you options.

Miznikki2u reacted to a post in a topic: Just back from Harmony 6-2 to 6-9....I don't think cruising is for us

RWDW1204 reacted to a post in a topic: Just back from Harmony 6-2 to 6-9....I don't think cruising is for us

Sorry to hear the cruise didn't live up to your expectations. You did a great job of detailing your experiences. Based on what you said we would probably have come back commenting we had one of our best trips. I think it boils down to your individual tastes and expectations. If you try again sometime I would offer a couple of ideas that work for us. We spend the first day or so finding our bar. By that I mean there is usually one that seems to have the right mix of crowd and bartender. For us it is not the pool bar as that is almost guaranteed to give you the experience you had. Secondly we usually do a cash tip of a few bucks up front to the bartender that we like. It is amazing how quick they recognize you for the rest of the cruise. I'm a planning nut so one of the things I like about the large ships are the amount of things I can pre-reserve. Maybe you'd like one of the smaller ships as they tend to be open ended as far as scheduling is concerned. Hope you give it another try someday

To pile on with the doubters you may also need to do some research on the airline and their ticket process. We also have TSA precheck but that only helps with the security line. Some airlines let you get your boarding pass in advance and since you don't plan to check luggage you might be able to go directly to security. However if you need to get boarding documents or check something you also going to be a the mercy of that line. We usually fly out of FLL instead of Miami so I don't know for sure. We usually check luggage and I can tell you that easily can add 30 minutes or more that you probably don't have to spare. Good luck.

I use what I would call a hiking sandal. The toe is covered which is nice around all of the deck chairs and they have a strap across the back so they can't slip off like flip flops. All of the large sporting goods stores offer something similar. The fun thing to do however is to buy them on clearance in the fall when everyone else is gearing up for winter but your counting down the days to a cruise.

First I'm sorry you had a poor experience. I would agree with an earlier comment that a 3 or 4 day cruise can be a different experience than a 7 day cruise. Also we have found the date of the cruise can make a difference. Going at Spring break vs a time when more kids are in school comes to mind. I'm not saying one over the other is good or bad but individual cruises can take on a personality so to speak. Maybe this will help if you plan another cruise. I'm in the service industry so maybe I view the "sales" deals a little different. I think wait staff are professionals that are working hard to be promoted from say Windjammer thru MDR to a specialty restaurant. I know we have had waiters that were with us in the MDR who later were with us in a specialty. Anyway I think in addition to working hard at my venue I also have to cover shortages such as busy days in the MDR, and I have to make sales pitches to guest throughout the ship. So with that in mind I try to smile and engage them with a little friendly conversation. I can end it any time with a statement that I'm not interested. On our last cruise we were approached by a waiter with the sales pitch for a dining package. During the cruise we decided to splurge on a dinner at a specialty restaurant and sure enough the guy turned out to be our waiter. Not only did he recognize us but he made sure everything was fabulous. We've never received a response on the company survey either. My guess is RCL has a variety of sources it uses to gauge how effective they are being. I think they are very good at recognizing trends based on the ships and services they bring to the market. Finally I would offer that certainly cruising has changed in the last 10 years. All entertainment is constantly looking at their product. I think back to the all you can eat buffet that you used to see in Vegas. Those have largely been replaced as consumers have spoken with the pocket book saying they is what I like now. We cruise because the whole package seems to be a good value for us. Meals are not 5 star but are usually very good. Our room moves us each evening to a new location so I don't have to repack. We get to see great locations while being pampered by some very hardworking folks. Ok enough of my owns sales pitch. I hope you try another cruise again and you have the time of your life.

Let me get my disqualifications out there first. I'm a lowly Platinum member with RCL and we've only been regularly cruising for about 10 years. Part of the reason our club status isn't higher is because we have cruised on other lines. I still feel like Royal's loyalty program is very good. Compared to other programs like frequent flyer for an airline it is not time limited. You simply continue to accrue points as you cruise even if it takes you years to get to the next level. There are shortcuts to the top if you want to spend the money to get there. Nobody guarantees that benefits won't change but I think their system is pretty straightforward as to what you can expect at each level. Maybe because we're still newby's we don't have as high of expectations. We enjoy the little "welcome back" statements from the staff when we join the line to board or the loyalty reception that we now get to attend. Ok the drinks are watered down at the event but we're still pinching ourselves that we're on a cruise. As far as food and service 20 years ago that isn't in our minds as we felt that the cost of a cruise was beyond our reach back then. While we have cruised others so technically we have loyalty points with them we continue to look at Royal first because we think their ships are newer and better, price is fair compared to other vacations we might take and generally we love the people on a cruise. I think this is a little like reading after cruise reviews. You read about someone's terrible experience on a cruise you were just on and had the time of your life. Any you wonder were we really on the same ship?

Yes you can bring but ... I believe it has to be empty when you go through security both when you first enter the port and each time you board the ship. As mentioned I think you'll have to transfer all drinks from the bar supplied glass to your cup. With the ultimate drink package you'll be supplied with a RCL cup that while not as good as a Yeti it is insulated and the bar staff will refill directly for you. Finally your glass will not work in the freestyle soda machines if they are available on your ship and you just want a non alcoholic drink to carry around. My wife loves her Yeti cup also but that is one thing she leaves home when we cruise. hope this helps have a great time.

I agree I would recommend you do self disembarkation. Basically you don't put your luggage out the night before and you carry everything off yourself. Now the bad news. Maybe it was just me but on our most recent cruise in April it seeemed like more people are choosing this option. So basically a line starts forming very early for us that was about an hour before the advised time shown in the cruise compass. Also our experience is there is very little organization to the process. Your generally directed to where the line might start. But there is no segregation of those trying to catch early flights vs folks that just want off early. We followed several families down the gangway only to see them picked up by a local realative. This is of course their choice. Just be aware and take your patience pill.

We recently completed a 6 day cruise and did not buy the drink package. Generally we have purchased it in the past. Both my wife and I are not heavy drinkers during the day but usually have a couple of glasses of wine at dinner and cocktails during the shows. I was upset when RCL changed to requiring everyone in your room get the drink package, unless you get the exception, as my wife may only have one or 2 drinks. My thought was we had some OBC and we would use that to offset our drink cost during the cruise. With that as background I would say going forward we agreed we will purchase the drink package. We both agreed not having the drink package added to our stress, which is the last thing you want to do on a great vacation like this. As mentioned in the other post individual drink cost can add up quickly with the gratuity added in. Also we found we were making choices of do you really want that drink before the show or not? Or do I want to go to the spa since I've already spent some money for a couple of drinks today. We enjoy the little things like picking up a couple of bottles of water as you leave the ship for your excursion or letting the bartender make you one of their favorite drinks. I would recommend just adding the drink package into your estimated cost upfront as you choose your choice of cruises.

Thanks for answering this question for me. I to have a collection of the cups most still have the wrapper on them. Again probably should have got the drink package. With that I usually spend more time smiling and less time observing.