In:
Happy Sunday! We hope you are having a great weekend and ready to talk a little Royal Caribbean.
The big cruise news this week was Royal Caribbean's announcement that it has postponed indefinitely its upcoming Royal Amplification projects.
Four ships had upgrades scheduled this year and next year, but those are now on hold until further notice.
While technical dry docks may still occur (where the propulsion and necessary maintenance upgrades take place), new features, activities and amenities will not be added as scheduled for Allure of the Seas, Explorer of the Seas, Liberty of the Seas and Adventure of the Seas.
Despite the news, Royal Caribbean says they still plan to complete the delayed cruise ship makeovers at a later date.
Royal Caribbean News
Royal Caribbean Blog Podcast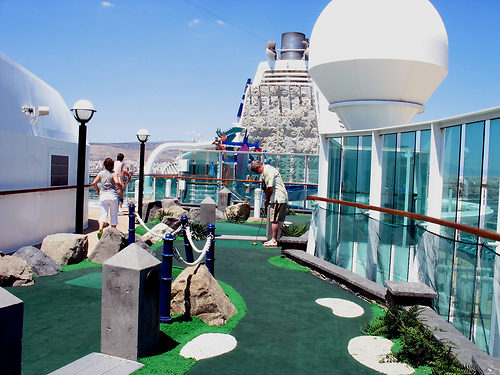 The 358th episode of the Royal Caribbean Blog Podcast is now available, featuring the story of Donna's attempt to add some family fun to their cruise.
In this episode, Donna tells us about her family Olympics idea that she incorporated into a Radiance of the Seas cruise as an ongoing activity the family was able to enjoy throughout the cruise.
Please feel free to subscribe via iTunes or RSS, and head over to rate and review the podcast on iTunes if you can! 
What I wish I'd known before I went on a Royal Caribbean cruise
There are so many times in life that we wish we could go back in time and change what we did based on what we know now, including avoiding mistakes on a cruise ship.
Looking back on the cruises I have taken, I compiled the top things I wish I knew before I ever got onboard any Royal Caribbean ship.
Learn from what I have learned over the past few years, and check out these tips for avoiding common cruise mistakes.