In:
Royal Caribbean announced on Tuesday it was postponing its scheduled cruise ship upgrades on 4 vessels, but the cruise is still planning to do this work down the line.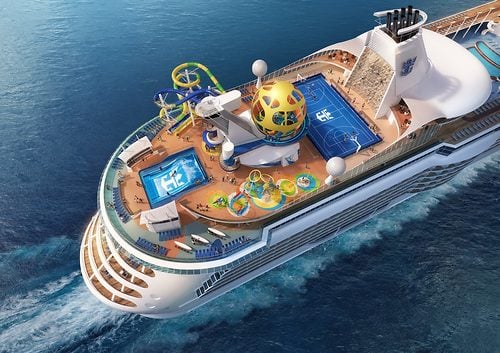 Royal Caribbean Senior Vice President of Sales and Trade Support & Service Vicki Freed spoke to travel advisors in a weekly webcast on Wednesday and reiterated the cruise line's commitment to adding these upgrades.
I want to make sure to reiterate that they are simply being placed on a temporary hold. And we look forward to amplifying these great ships sometime in the near future.
The previously scheduled amplifications were to take place in 2020 and 2021: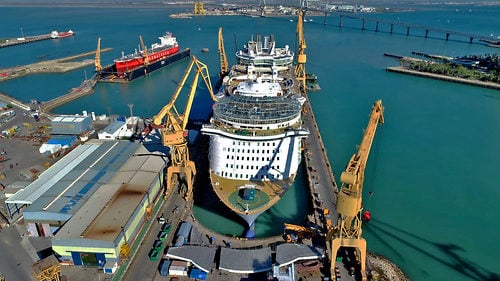 Allure of the Seas was scheduled to undergo a 58-day, $165 million transformation that would have added new features, including the Ultimate Abyss, the tallest slide at sea; The Perfect Storm trio of waterslides, completely redesigned Adventure Ocean kids and teens spaces, the first Giovanni's Italian Kitchen & Wine Bar, and Music Hall.
Similarly, Explorer of the Seas was planning to get a $110 million amplification that would have added a number of changes from bow to stern.
Royal Caribbean's Royal Amplified program was announced in March 2018, and it was a $900 million investment in the Oasis, Freedom and Voyager Class cruise ships.
The program managed to enhance a number of ships, including: Independence of the Seas, Mariner of the Seas, Navigator of the Seas, Oasis of the Seas and Freedom of the Seas.
The Royal Amplification program breathed new life into existing ships, and drove revenue as high as guest satisfaction with the changes.
"Our vessel modernization program is driving strong results," Royal Caribbean Cruises Ltd. Chairman and CEO Richard Fain said,  "These upgrades are expensive, but our guests love them and reward us accordingly."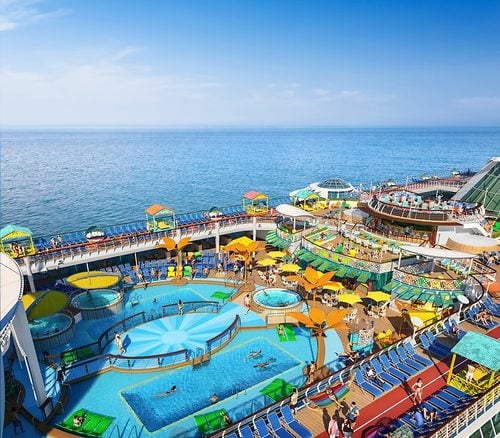 Incidentally, the indefinite postponement of these ship upgrades means certain amenities that became "cult-classics" among some cruise fans will live on longer, including Sabor and the Champagne Bar. These were to be replaced with new venues during the amplification process, but have a new lease on life for the time being.