In:
Could this be one aspect of Royal Caribbean's rumored eMuster functionality?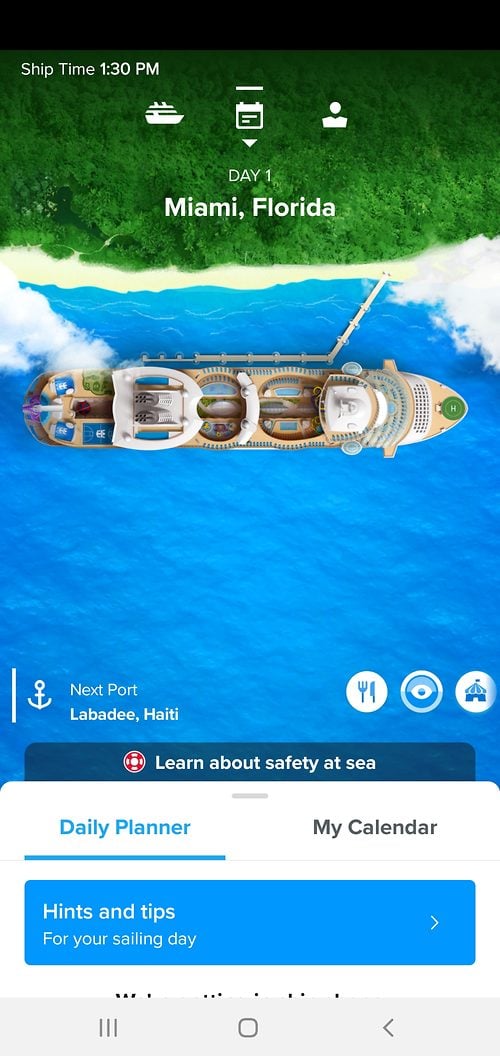 Royal Caribbean has added a new feature on its app, "Learn about safety at sea" that lists the safety information for guests that is usually given during a traditional safety muster drill.
The app includes a video for watching how to put on a life jacket, what to do and what not to do during an emergency, youth evacuation instructions and assembly station information.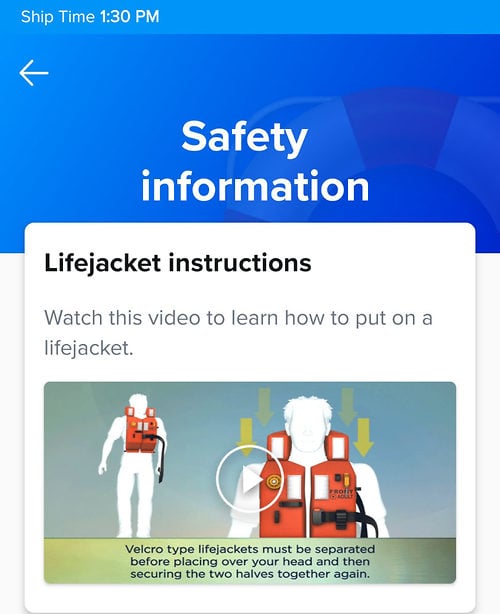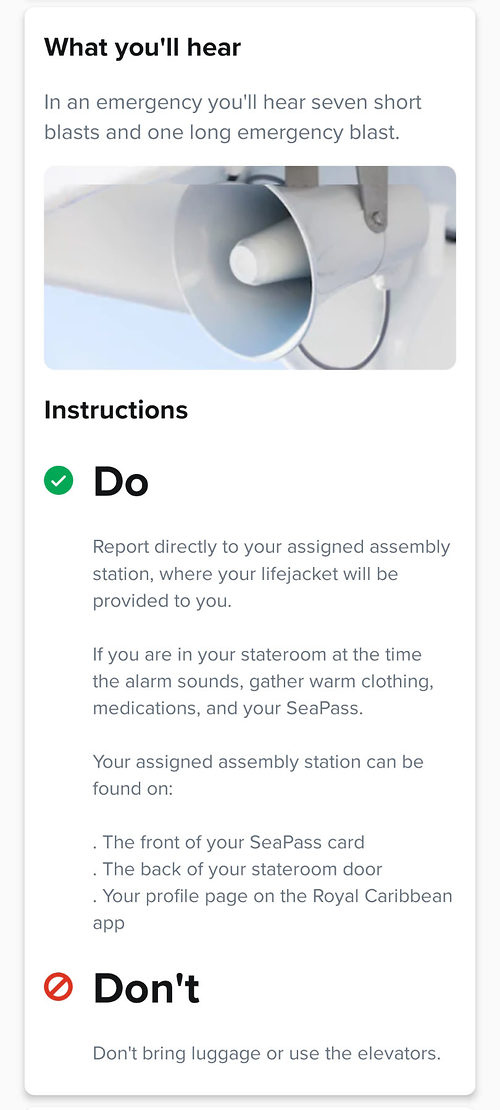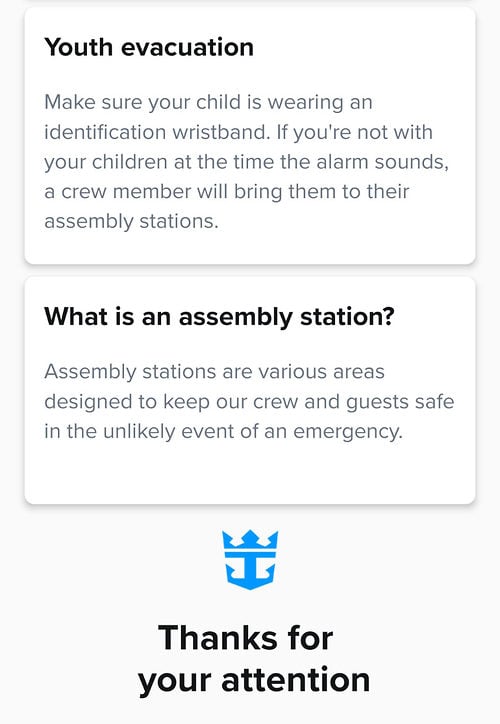 The new feature comes a few months after Royal Caribbean filed a trademark application with the United States Patent and Trademark Office for "EMUSTER". This lead many to speculate that Royal Caribbean might be considering a change to the required safety drill at the beginning of every sailing.
Royal Caribbean has not commented publicly on the trademark, nor on if they have any plans to change the safety drill.
In its traditional form, the muster drill involves all guests reporting to their assembly stations and being lined up closely together to hear and see the safety demonstration of what to do in casy of an emergency.
An electronic muster drill would potentially allow guests to conduct the safety drill at their leisure during the first day, and while maintaining proper social distancing. 
Thanks to RoyalCaribbeanBlog readers FionaMG and CGTLH for spotting this change.
Royal Caribbean offers an app for free to its guests that is available from the iTunes App Store and Google Play Store.