In:
Royal Caribbean's Quantum of the Seas was chosen by the Royal Institution of Naval Architects (RINA) to be the recipient of the Maritime Safety Award.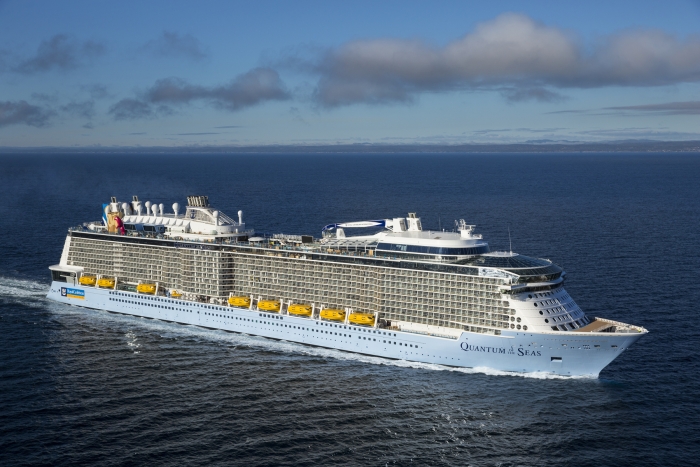 Quantum of the Seas is the first cruise ship to ever win the award in the 155-year history of the RINA.
The annual award, recognizing "an individual, company or organization which has made a significant technological contribution to improving maritime safety," was presented to Royal Caribbean for the design and implementation of an integrated Safety Command Centre (SCC) onboard Quantum of the Seas
The Safety Command Centre breaks down incident response, physically and functionally, into a collection of "pods," each with its own specialty, which can act separately or as part of an integrated response as each incident requires.
Professors Dracos Vassalos and Tom Allan, who are RINA fellows and sit on Royal Caribbean's Maritime Safety Advisory Board, say Quantum of the Seas' Safety Command Centre addresses a need for cruise ship safety.