Top 10 Quantum of the Seas hidden secrets
In: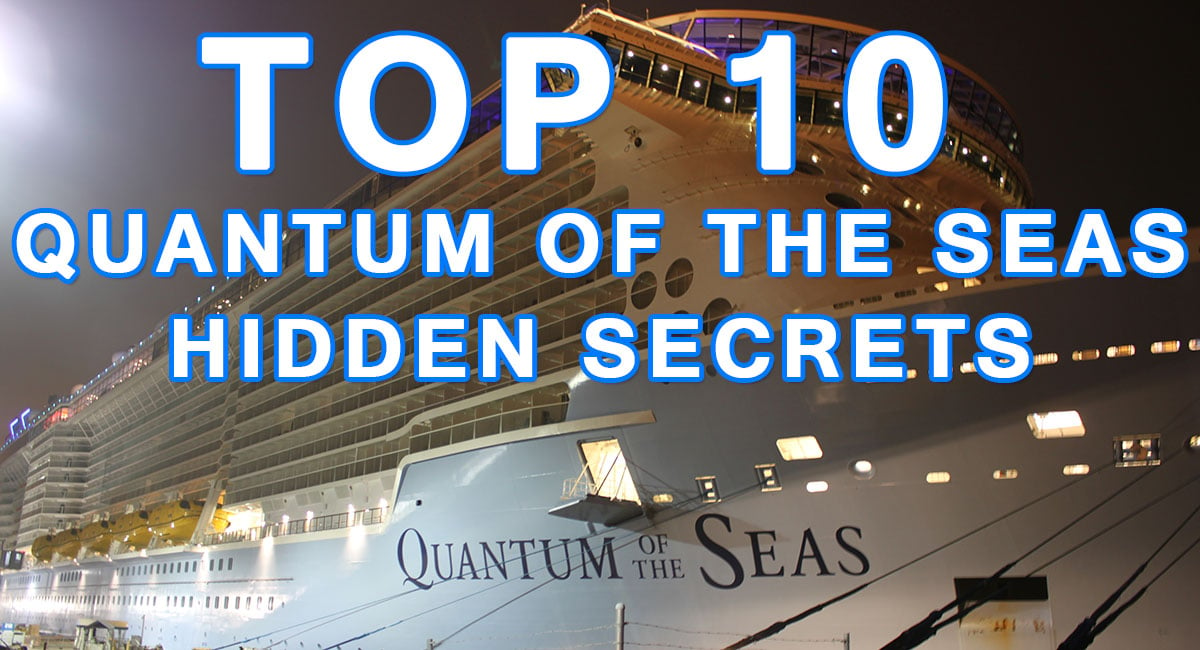 If you're going on Royal Caribbean's brand new Quantum of the Seas, there's a lot to see and do but we found our list of the best hidden secrets that can be easily overlooked on Quantum of the Seas.  
10. Roast beef sandwich from Cafe @ Two70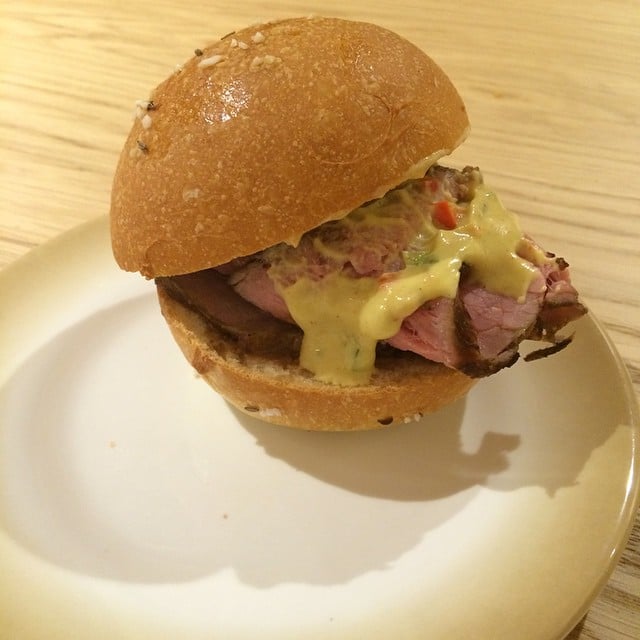 I love eating on a Royal Caribbean cruise and I'd be remiss if I did not mention a Royal Caribbean classic food, the roast beef sandwich.
The roast beef sandwich originated in Park Cafe on Oasis of the Seas and has spread to other ships too.  On Quantum of the Seas, you can get a Roast Beef sandwich from Cafe @ Two70 and it's well worth your time.  And it's free!
9. Swing in Two70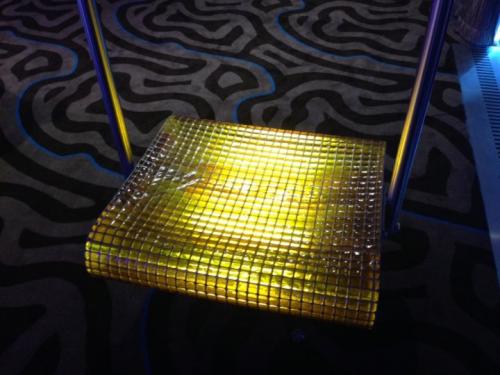 Anyone can sit in a chair or bench in the amazing new Two70 but swings are where it's at!
Off on the side of Two70, you can find these special little swings that you can sit, rock and enjoy the view or a show.  After you find the swing, no other form of sitting will suffice!
8. Wing viewing area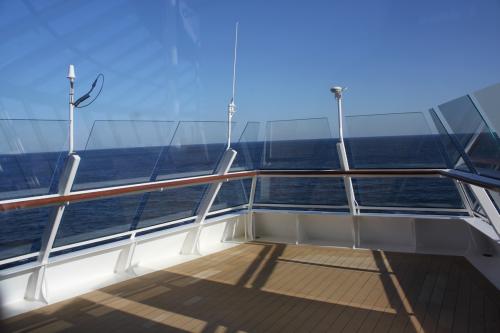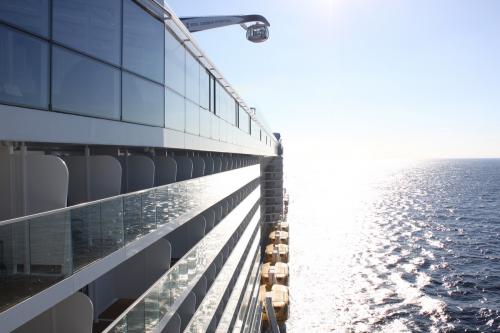 Quantum of the Seas features a lot of access to seeing the ocean from all over the ship, but by far the best place to see the ocean and the outside of Quantum of the Seas is found just outside the Solarium.
If you walk into the Solarium and then proceed all the way forward, you will find doors on opposite sides of the ship that offer small wings for guests to go outside and get unobstructed views of the ocean and even the ship herself.  Great photo opportunities here!
7. "Glass" floor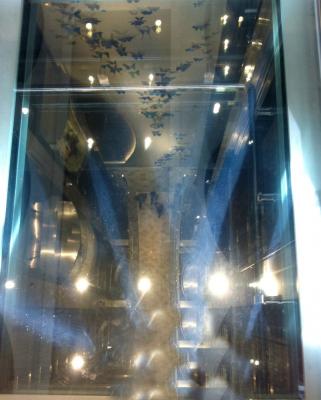 Sometimes it's easy to forget Quantum of the Seas is a pretty tall ship in addition to being large in other respects.  If you want a good reminder, check out the "glass floor" view.
Okay, it's not really made of glass (it's plastic) but this small panel allows you look down about 10 decks to the Royal Esplanade.  Bring your camera with you!
6. Elevator and stairway artwork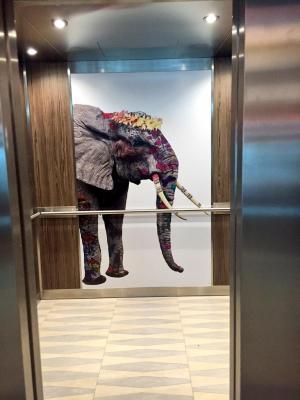 I'm no art critic but it's my understanding art is meant to evoke a reaction to the person looking at it and on Quantum of the Seas, there's a lot of art onboard.  I really found the art in the stairways and elevators to really be interesting to see.
It's not to say the art is amazing or the best I've seen, but everytime I found a new one, I would look at it to get the idea.  Some are pretty, some have a message and some are just funny (don't miss the money with lipstick).
5. Fresh baked cookies from Windjammer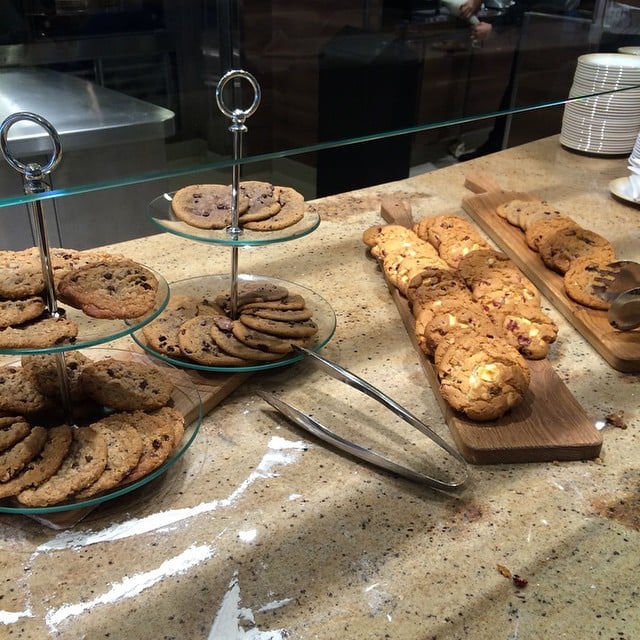 It's probably not surprising to find another food related entry in this list, but if you tried one of the the freshly baked cookies from the Windjammer, you'd know why it makes this list.
I'm probably not breaking any new ground by telling you freshly baked cookies taste really, really good.  But I can't ever recall finding freshly baked cookies available on a Royal Caribbean ship.  Until now!
In the breads section of the Windjammer, you will find crew members putting out their latest creations but you really need to ask them for some fresh cookies because they are absolutely amazing.  Like beat your own grandmother to get one amazing. 
4. Art drawing art
At one point in my cruise, my friends asked, "Hey, did you see the muppets drawing stuff?" and I had no idea what they were talking about.  
Located on Deck 5 near the Schooner Bar, are three screens that have characters that do bear a resemblence to Muppets and will draw things on the screen you're looking at, erase it, and then draw something else.  It's pretty neat to watch even if I have no idea what the message is behind them.
3. Kids' Wave pool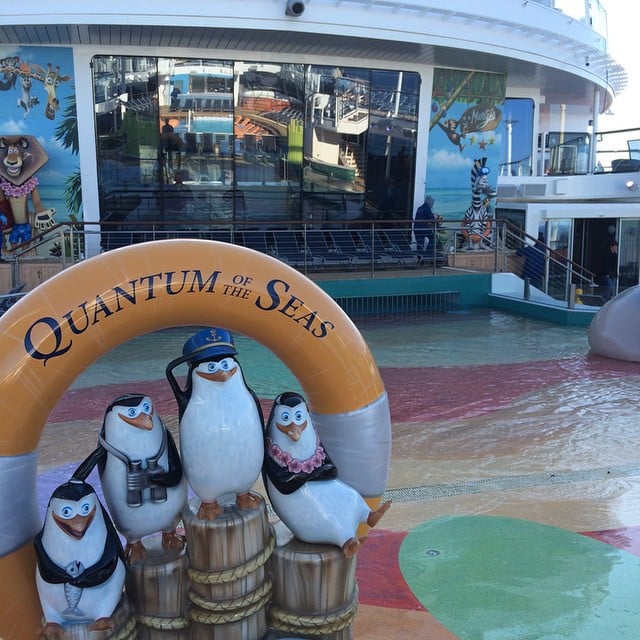 Royal Caribbean says this is the first wave pool at sea and for kids (heck, I'm going in once the weather warms up) there's a fun time waiting for them up on the pool deck.
The wave pool features Dreamworks characters from the Madagascar films and it's just another really cool aspect of this new ship that you have to see.  I know my daughter will never want to leave!
2. The guy driving the car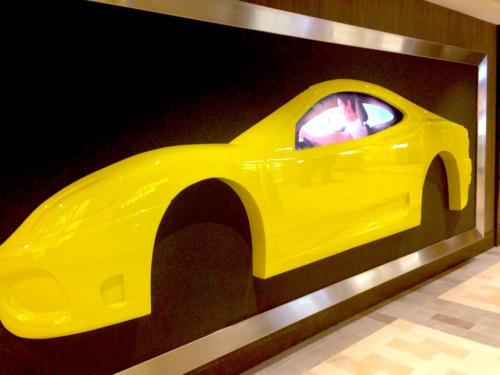 The first two times I walked by this display I didn't really pay much attention but when I saw people watching it and laughing, I stopped to check it out and I'm glad I did.
You'll find a large plastic yellow car on the wall with the driver's window a LCD screen that shows a guy just driving around.  What makes it amusing is what you will see as this guy drives. Elephants, dinosaurs, fish, chickens, sideways driving and more.  There's always something happening in the background and it's worth a minute or two to catch it all.
1. Solarium chairs in the pool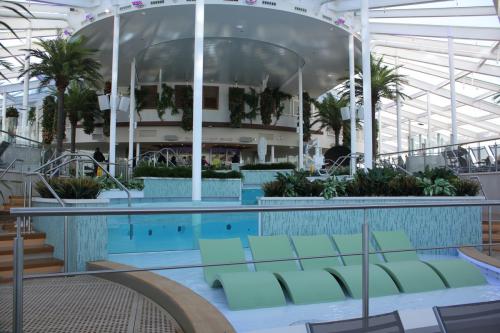 If you're looking for the best place to relax on Quantum of the Seas, how about these chairs in the Solarium that are in the pool?
You know how it's great at the ocean to drag your chair to the edge of the ocean surf so you can stay cooled down but remain sitting?  Royal Caribbean has done that with the pool and I can only imagine how tough it will be to grab one of these chairs on a regular cruise when the weather is warmer but I cannot think of a better place to sit back, have a drink and enjoy the experience.