In:
It has been almost nine months, but the first Royal Caribbean cruise ship is back in service with paying passengers in Singapore.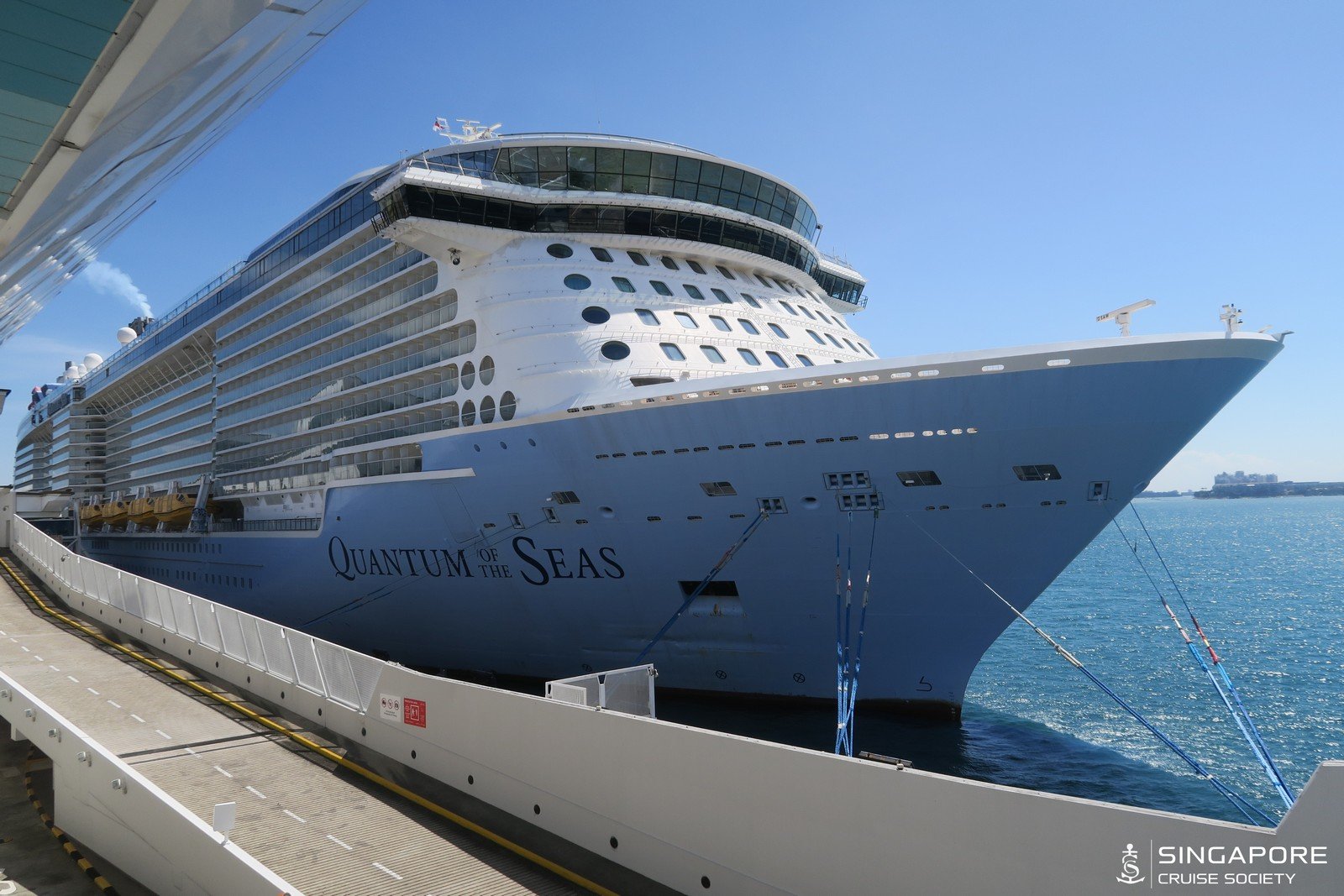 Quantum of the Seas departed on December 1st on a short sailing to begin a new season of cruises from the small South Asian country.
Our friends at the Singapore Cruise Society are onboard the first sailings to share the changes Royal Caribbean has made, and what it is like to sail onboard through photo updates.
Check-in
Quantum of the Seas is sailing from the Marina Bay Cruise Centre, and the check-in process has added health checks to the normal embarkation day process.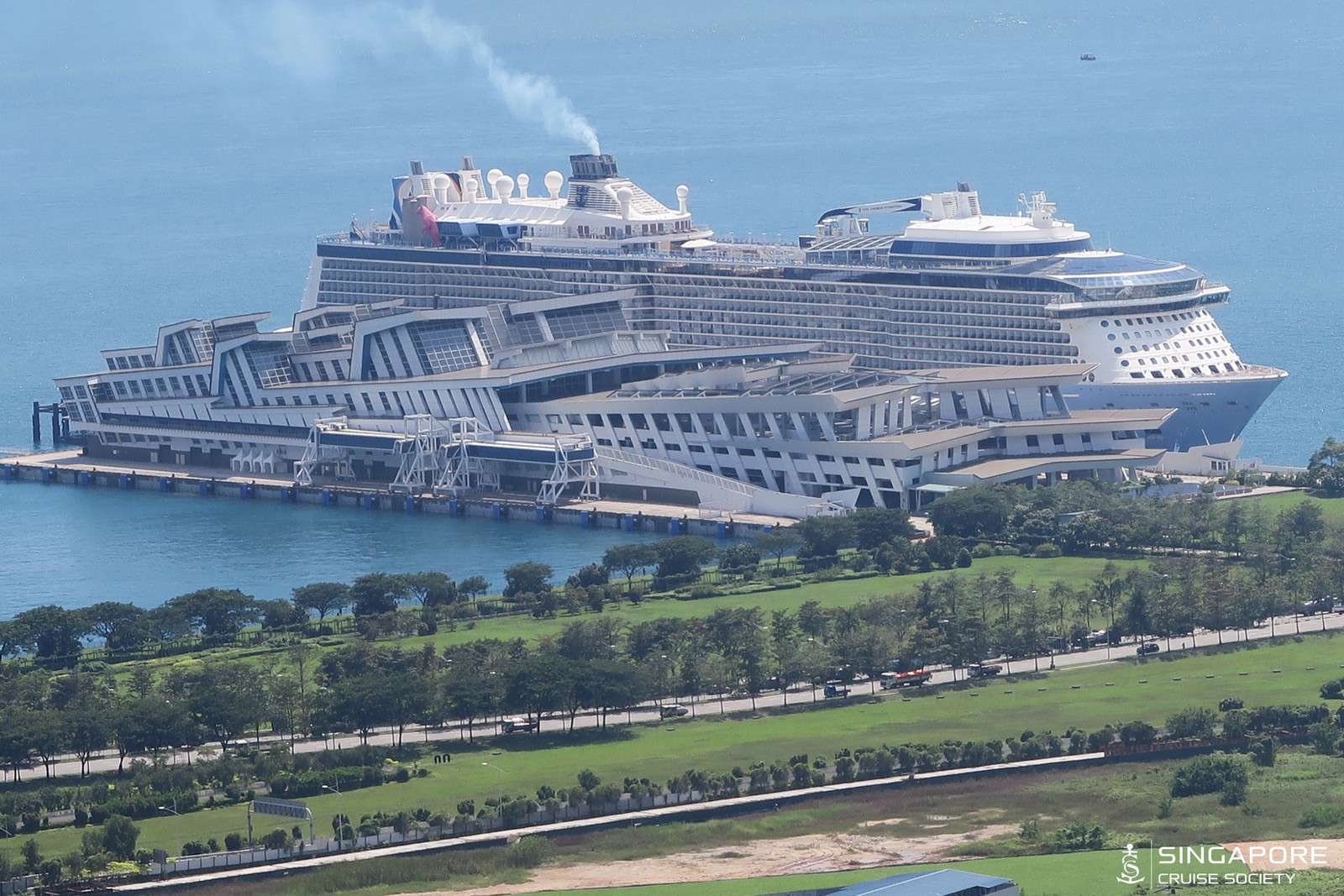 All guests traveling aboard Quantum of the Seas, regardless of age, must undergo a SARS-CoV-2 (rtPCR) test within 3 days prior to boarding and obtain a negative result. Royal Caribbean will cover the cost of your test for sailings departing on or before March 18, 2021.
All tests will need to be booked through Royal Caribbean's testing provider – Eurofins. Royal Caribbean will email guests 14 days prior to your sailing with information on how to book the test with the testing provider.
In addition, masks are required in the terminal (and onboard the ship).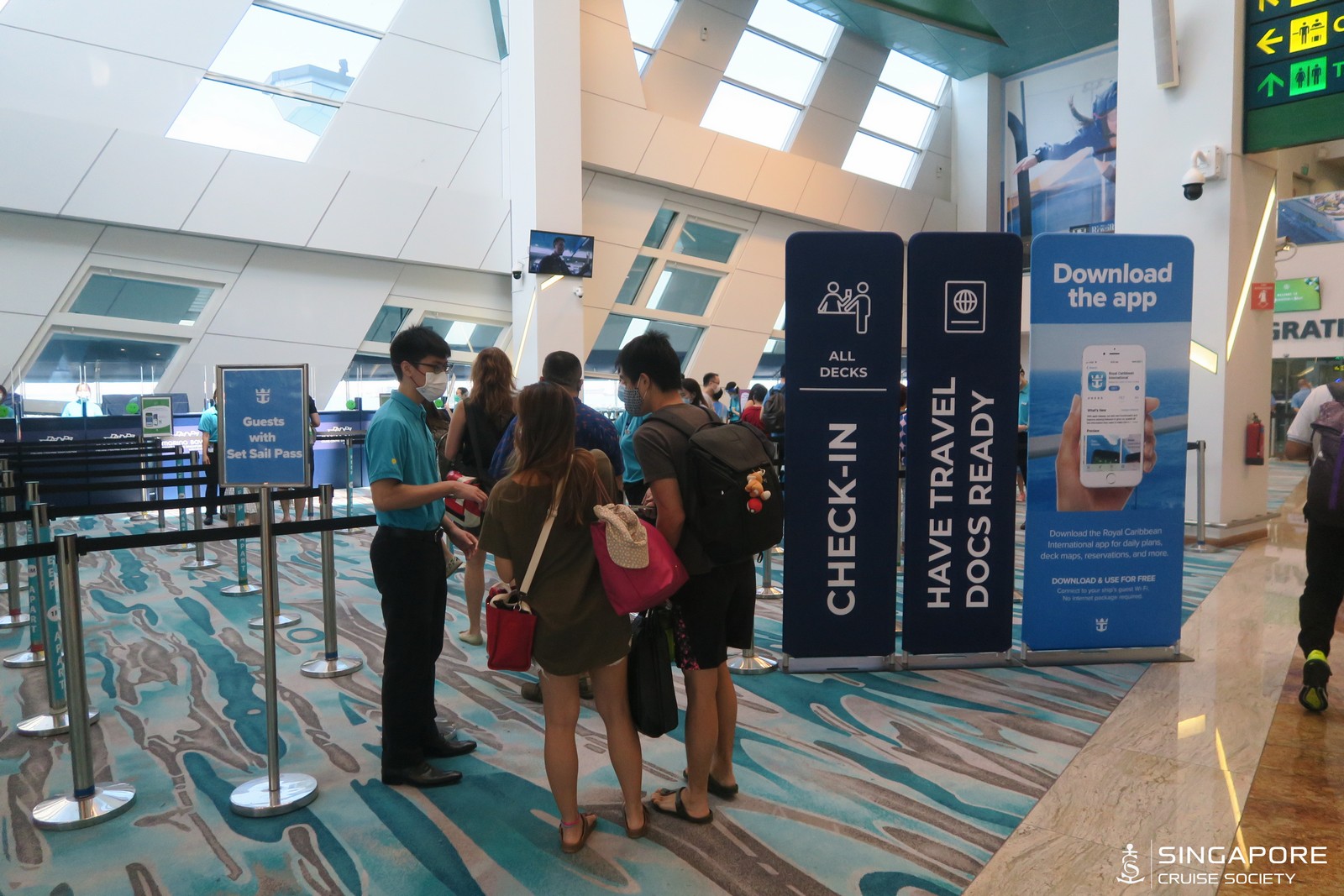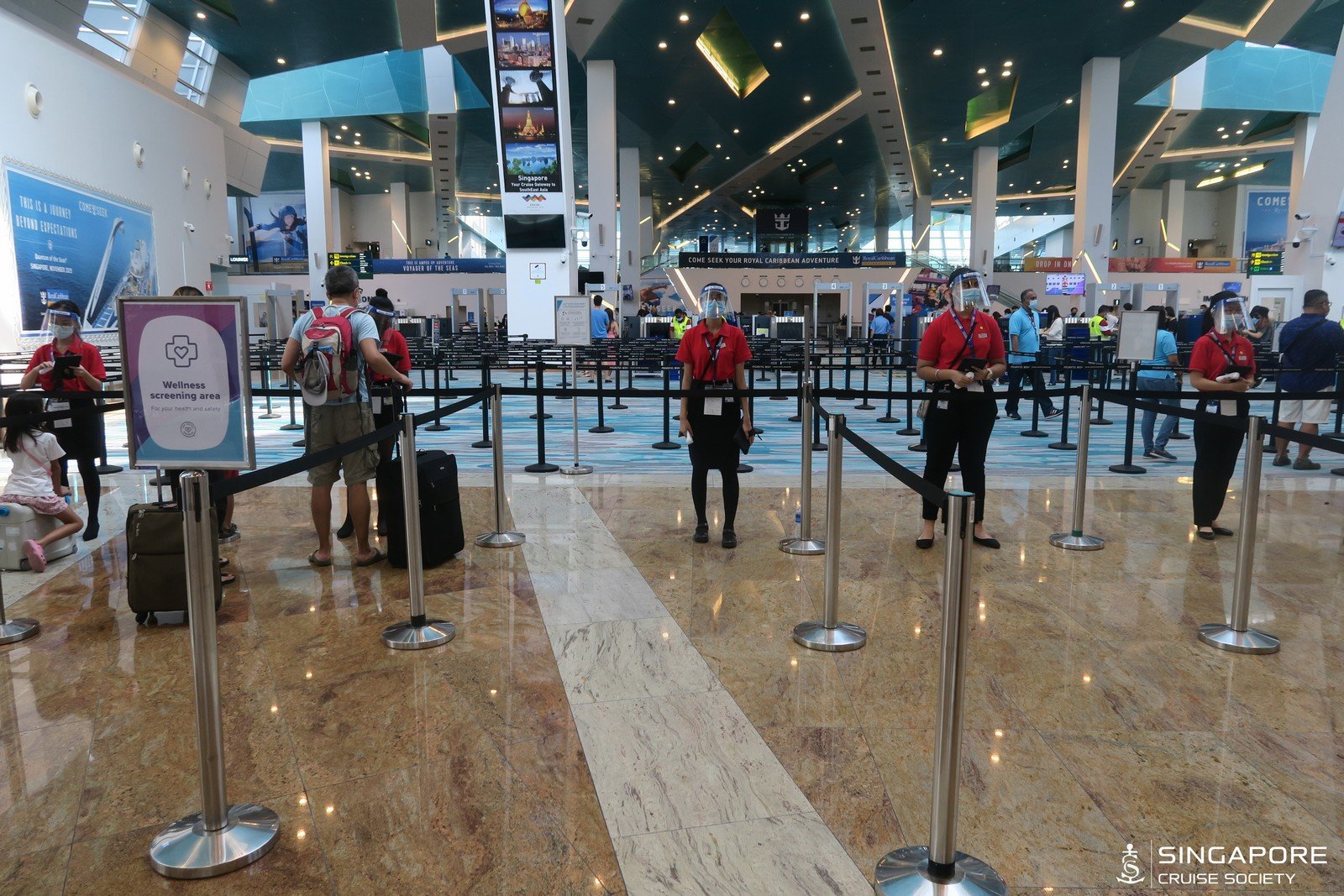 Guests will also have to undergo another COVID-19 Rapid Antigen Test (ART) at the cruise terminal upon disembarkation at the end of their voyage.
Guests who have tested positive for SARS-CoV-2 in the past 180 days before embarking, or hold a positive serology certificate dated during this timeframe, will not be able to receive a PCR test, and are therefore unable to cruise.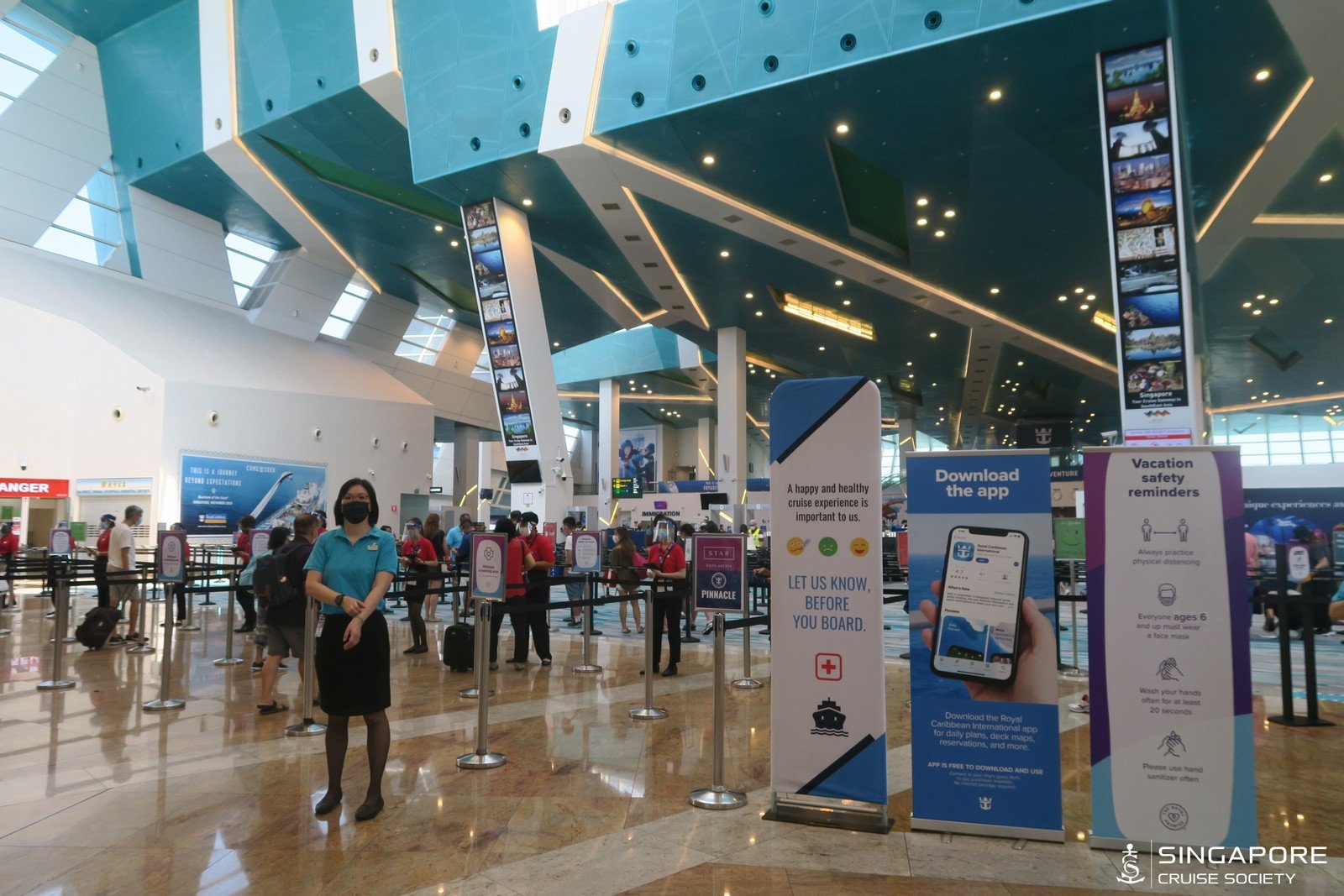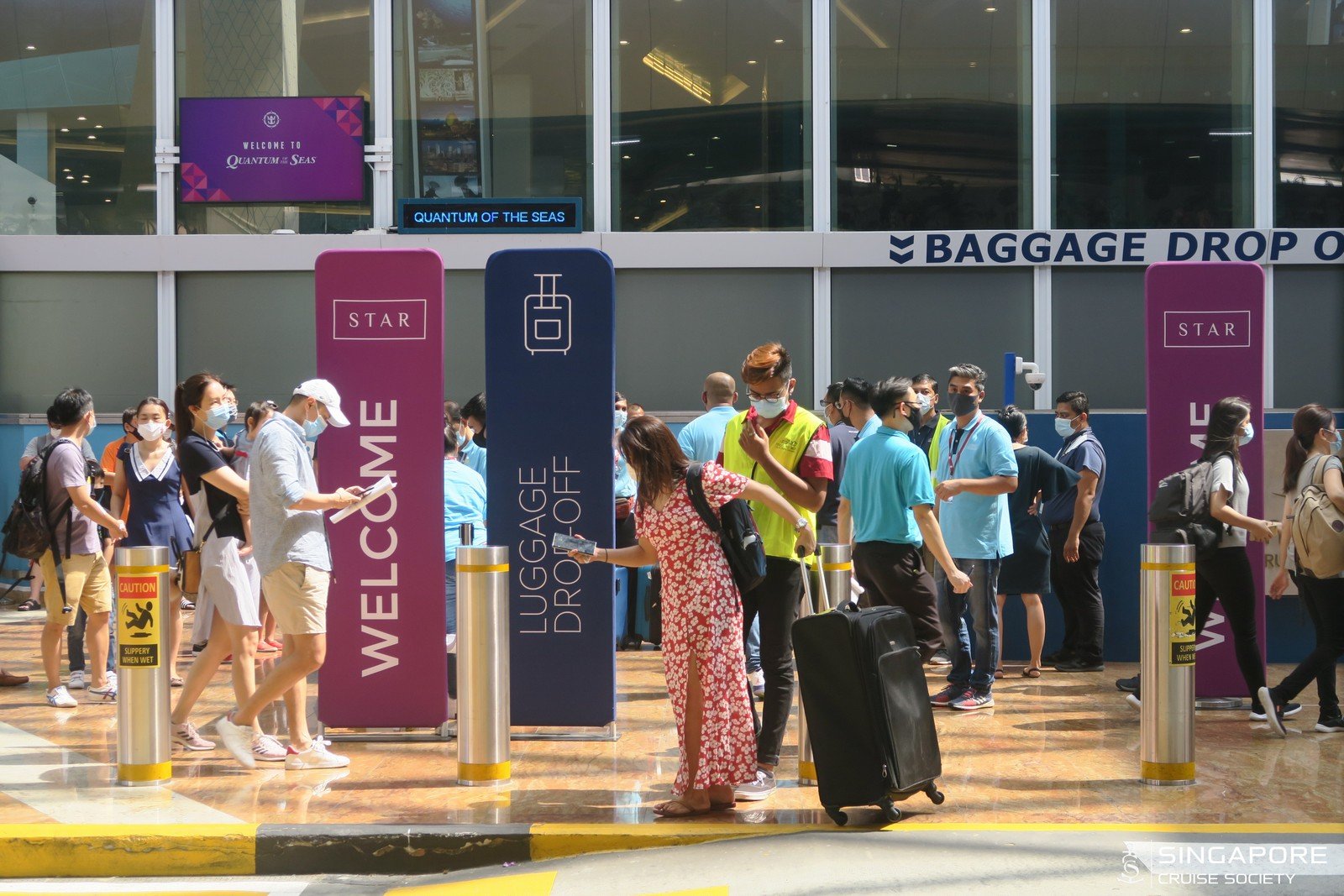 Contact tracing
Something new for Quantum of the Seas is guests must download a contact tracing app on their phone, or collected a token.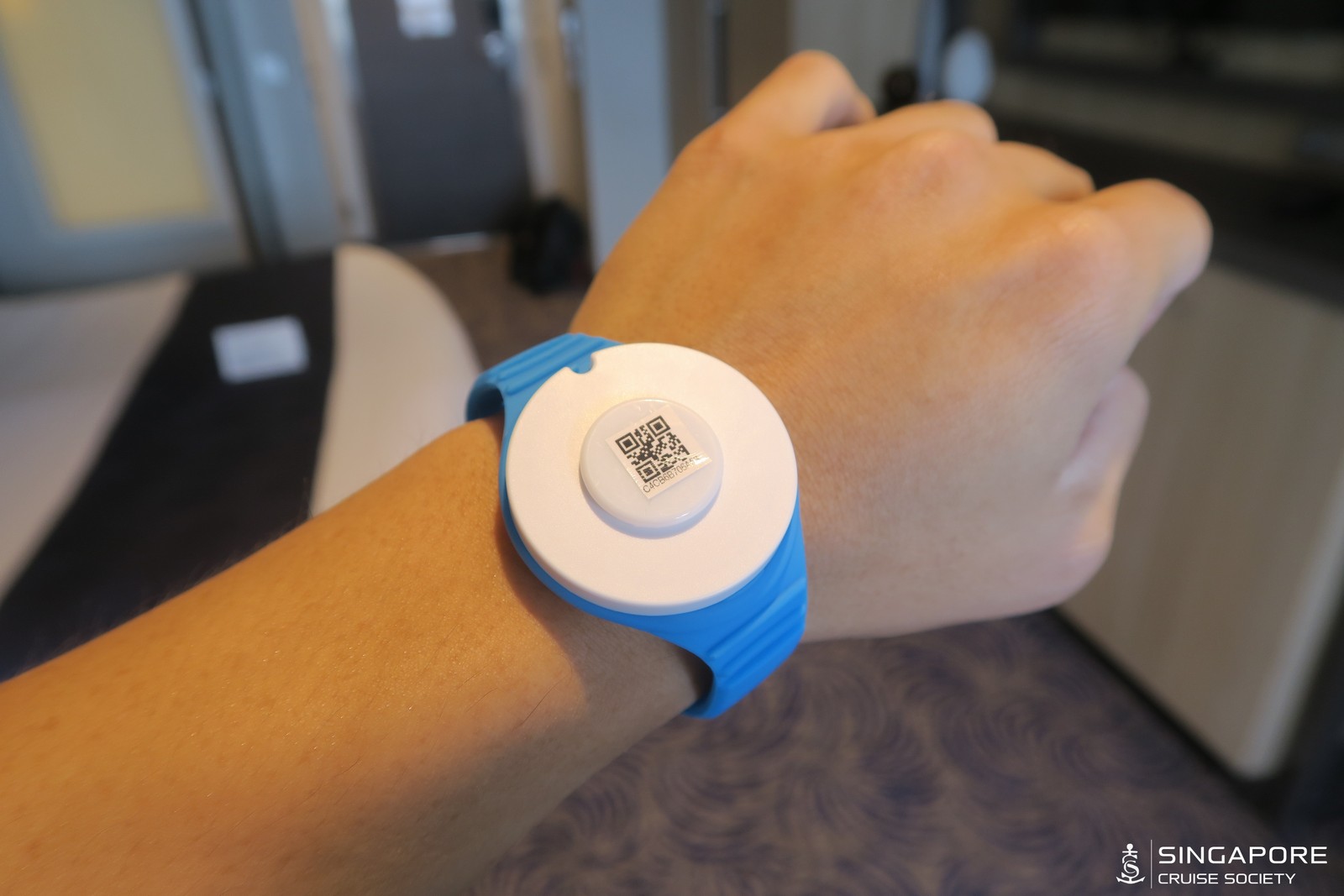 Guests have the choice of downloading the  TraceTogether app or collected the TraceTogether (TT) token in order to board the ship.
TraceTogether is a digital system which the Singaporean Government had implemented to allow for better contact tracing in response to the COVID-19 pandemic in Singapore. The system was initially made up of an app, by the same name, and was later supplemented by a physical token. The token and the mobile application work offline but using Bluetooth technology, and records the token ID of others in close contact of guests above a certain time. The token will not record location data etc.
Guests will be provided another wearable piece of technology called a "Tracelet", which will assist in contact tracing onboard. Guests will be required to have the Tracelet, TraceTogether Token/App active always throughout the voyage. Crew members will also be required to participate in this contact tracing effort.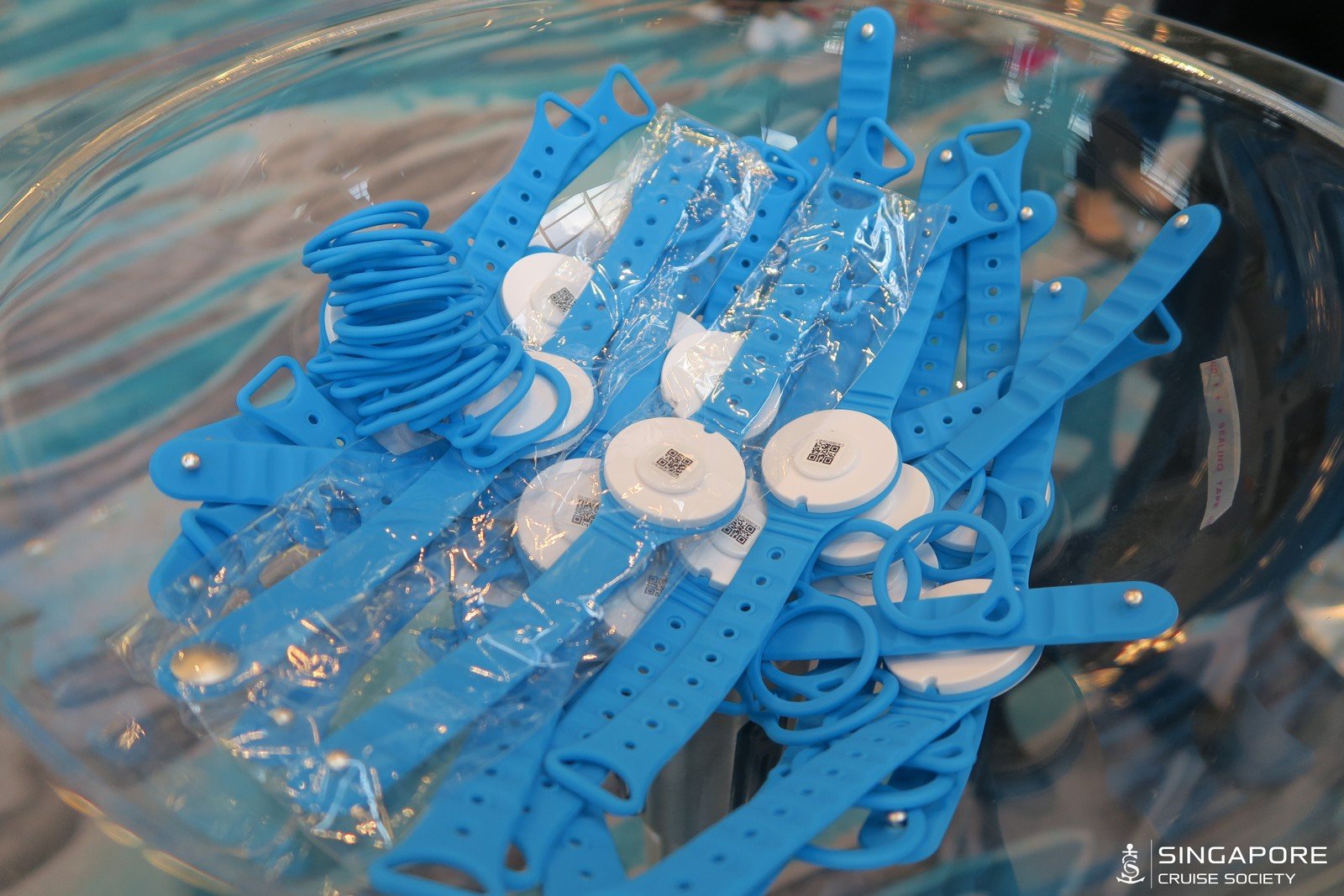 Please note that children below 7 years old are exempted and are not required to have the TT Token or app with them.
Embarkation
After completing check-in, guests are able to board the ship with a new emphasis on social distancing.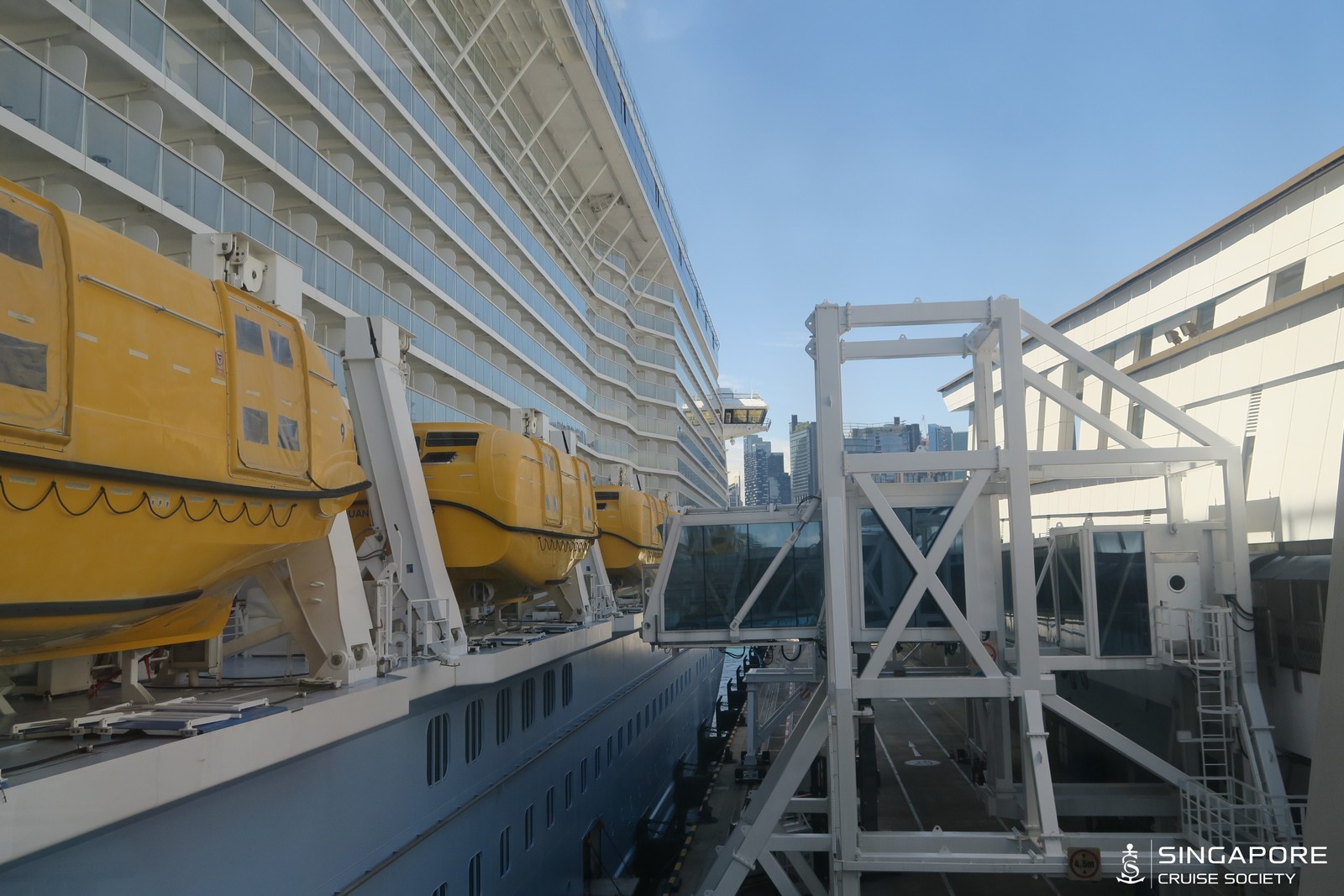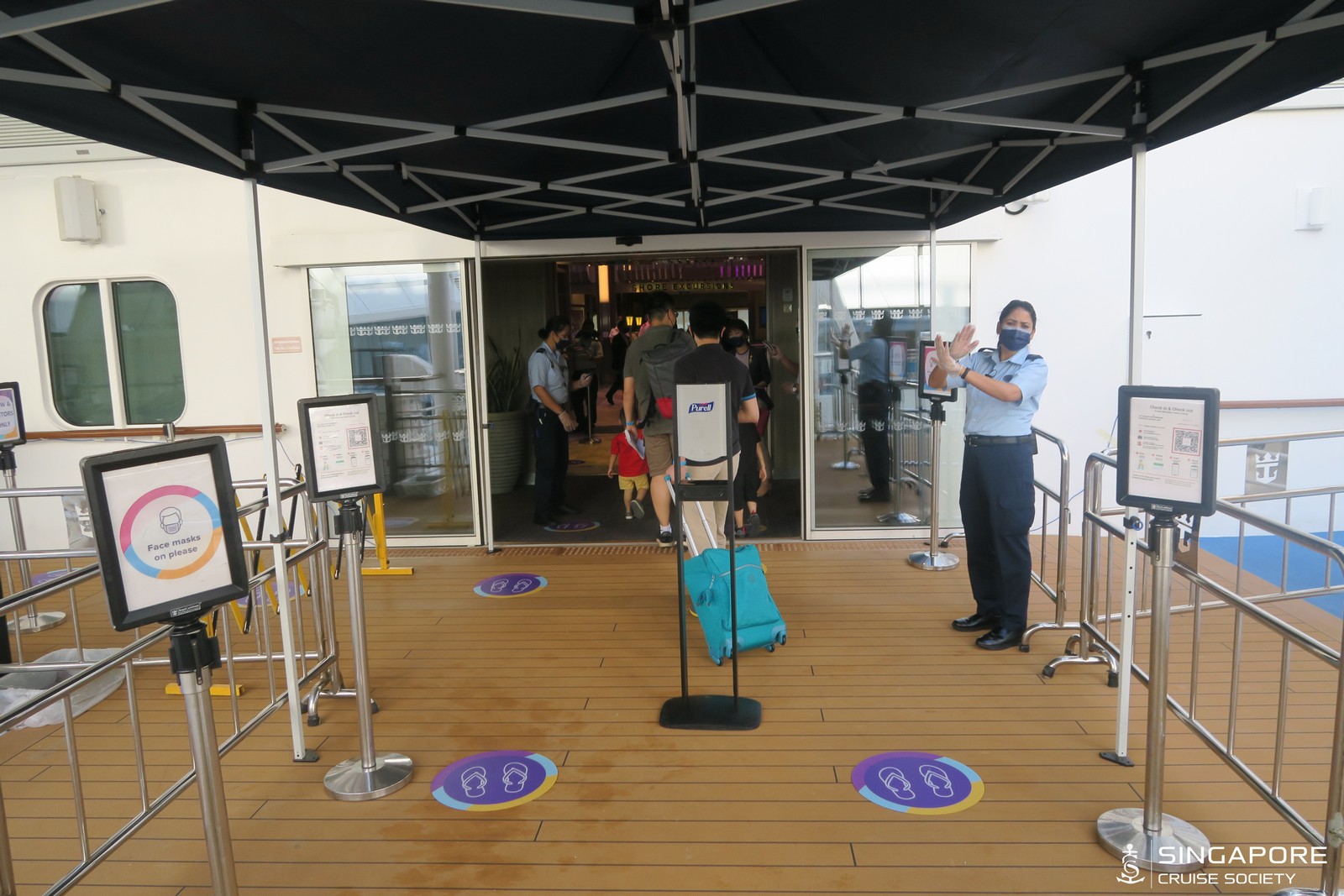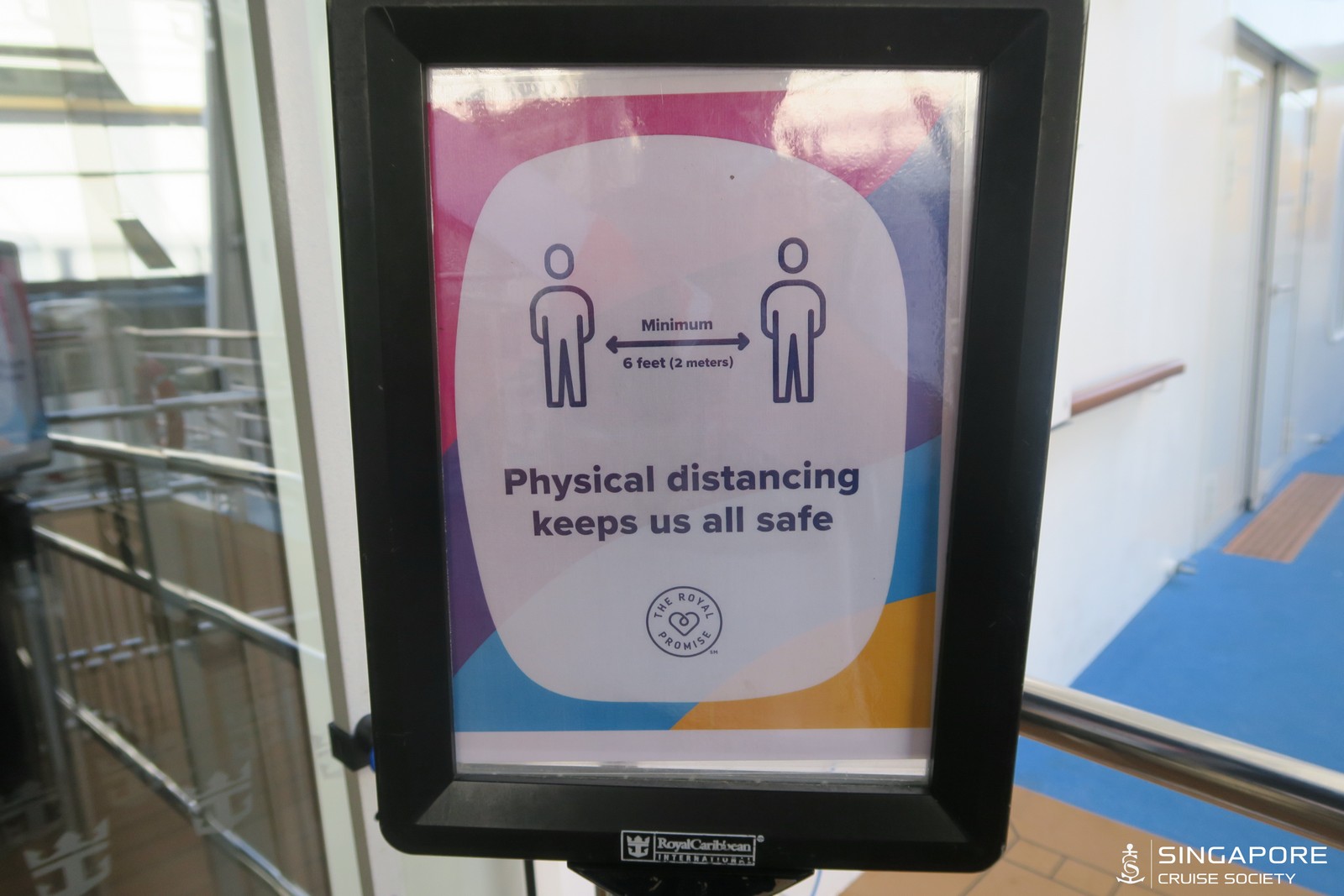 Social distancing, masks, sanitization and more
Royal Caribbean has added a variety of new health protocols to keep guests and crew healthy onboard.
In each stateroom is a complimentary face mask, as well as hand sanitizer to use.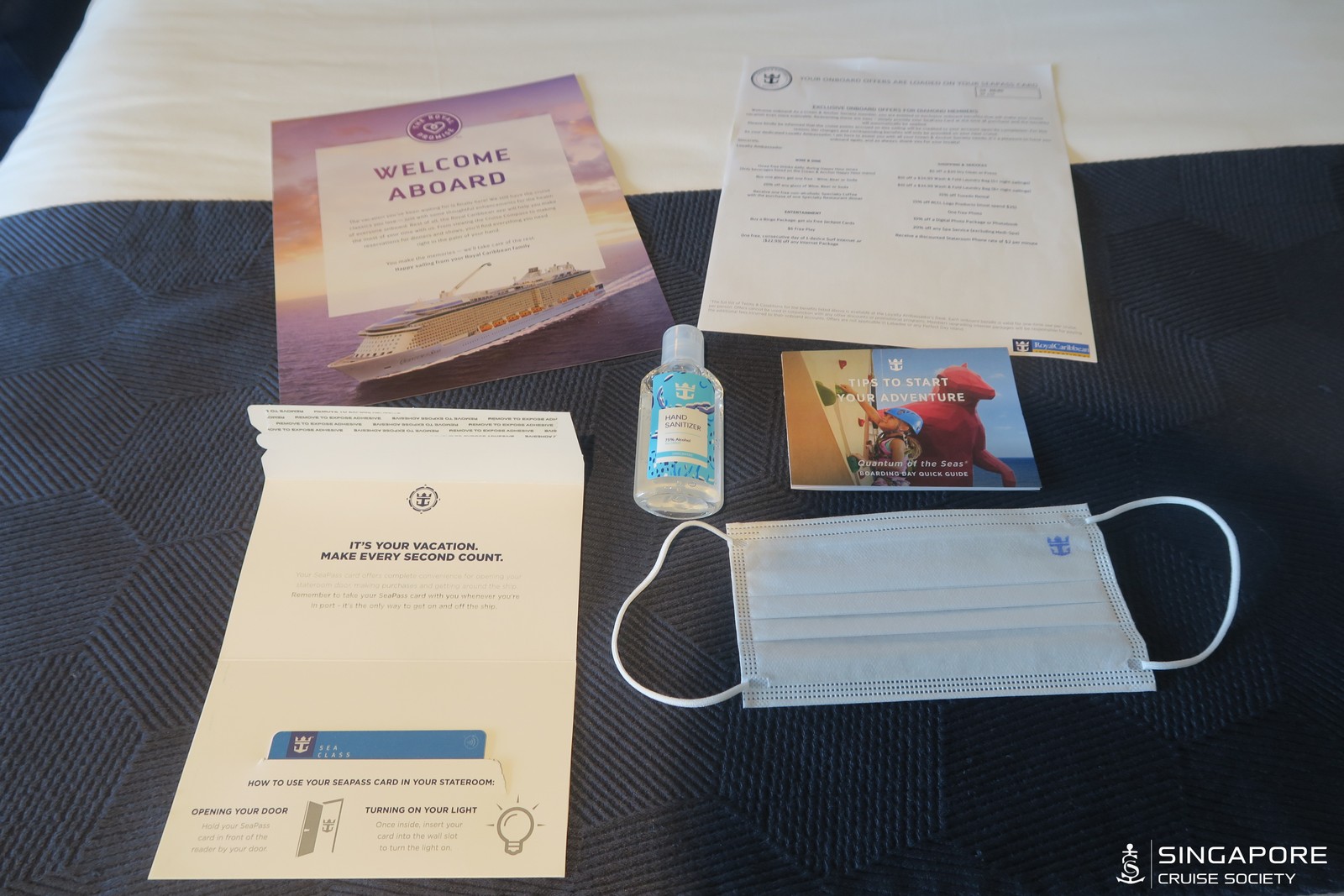 Social distancing markers and reserved chairs to promote social distancing are found all over the ship.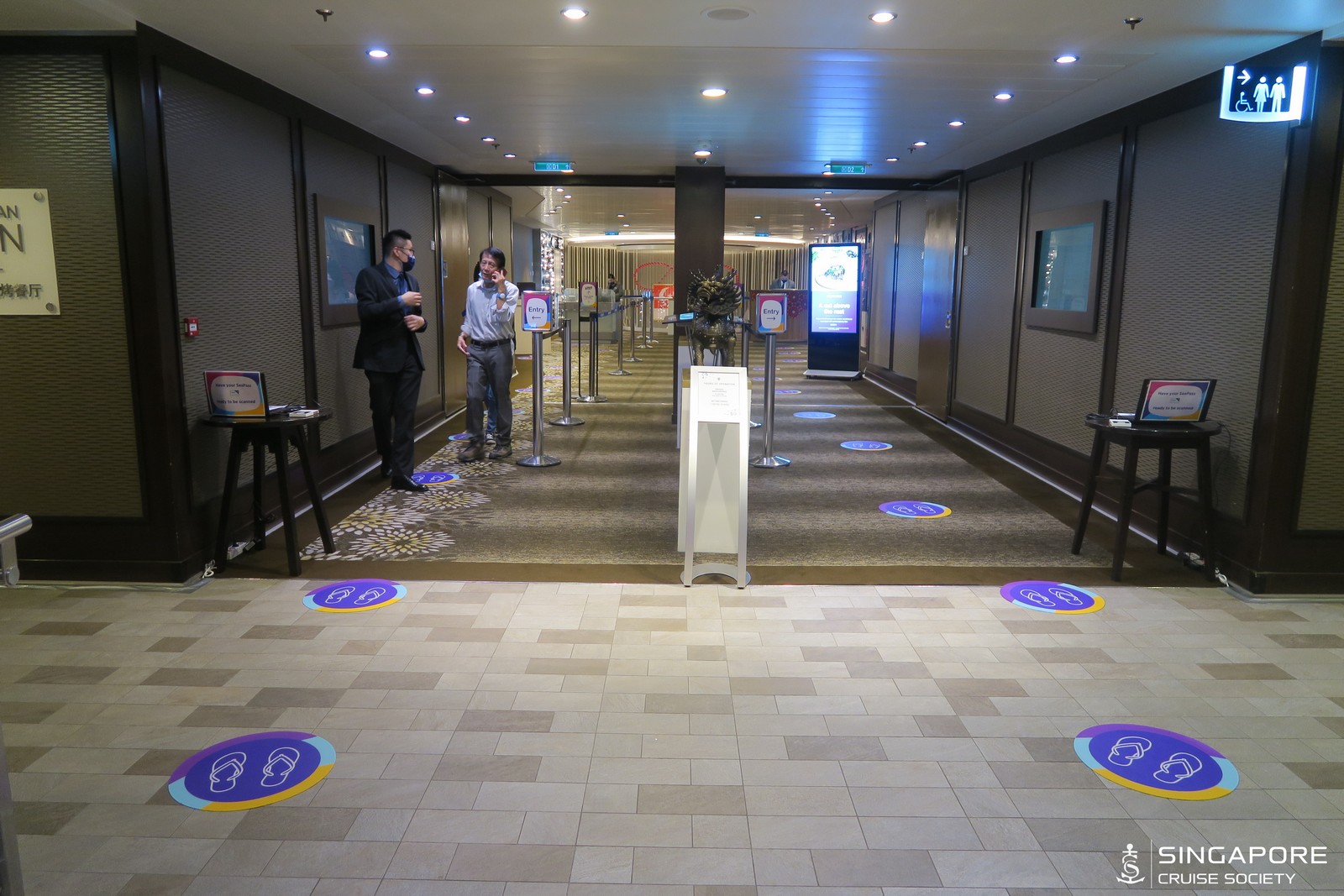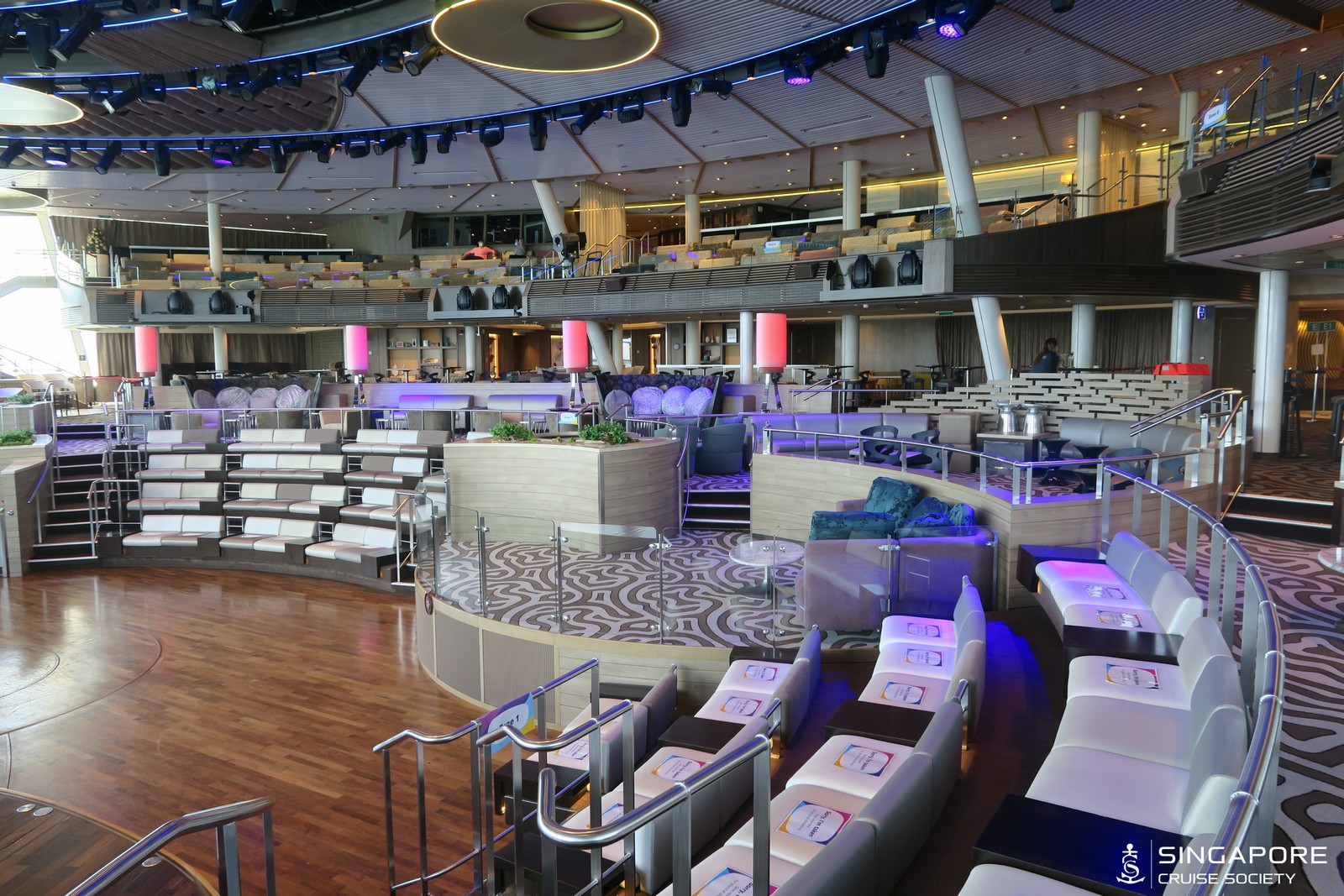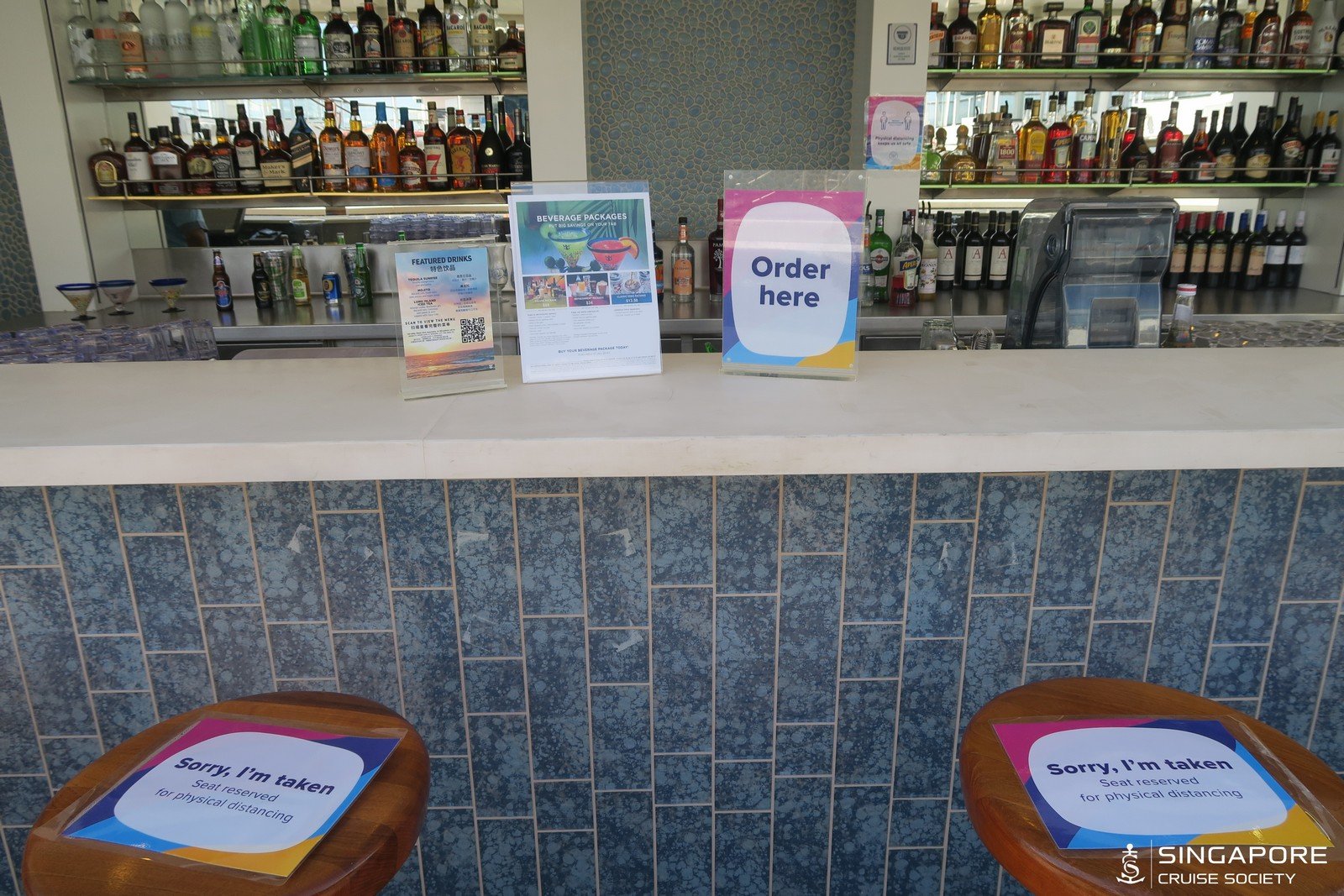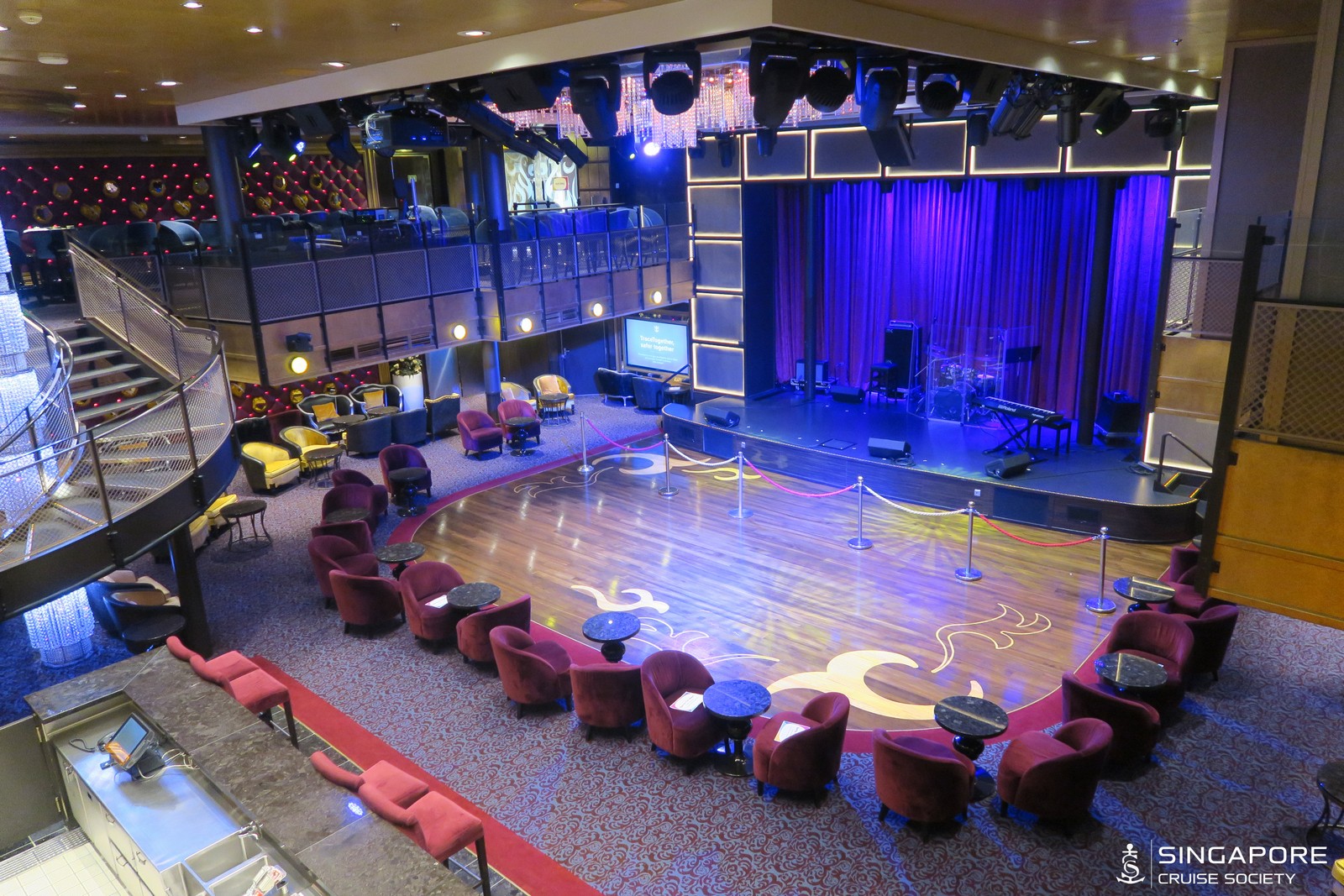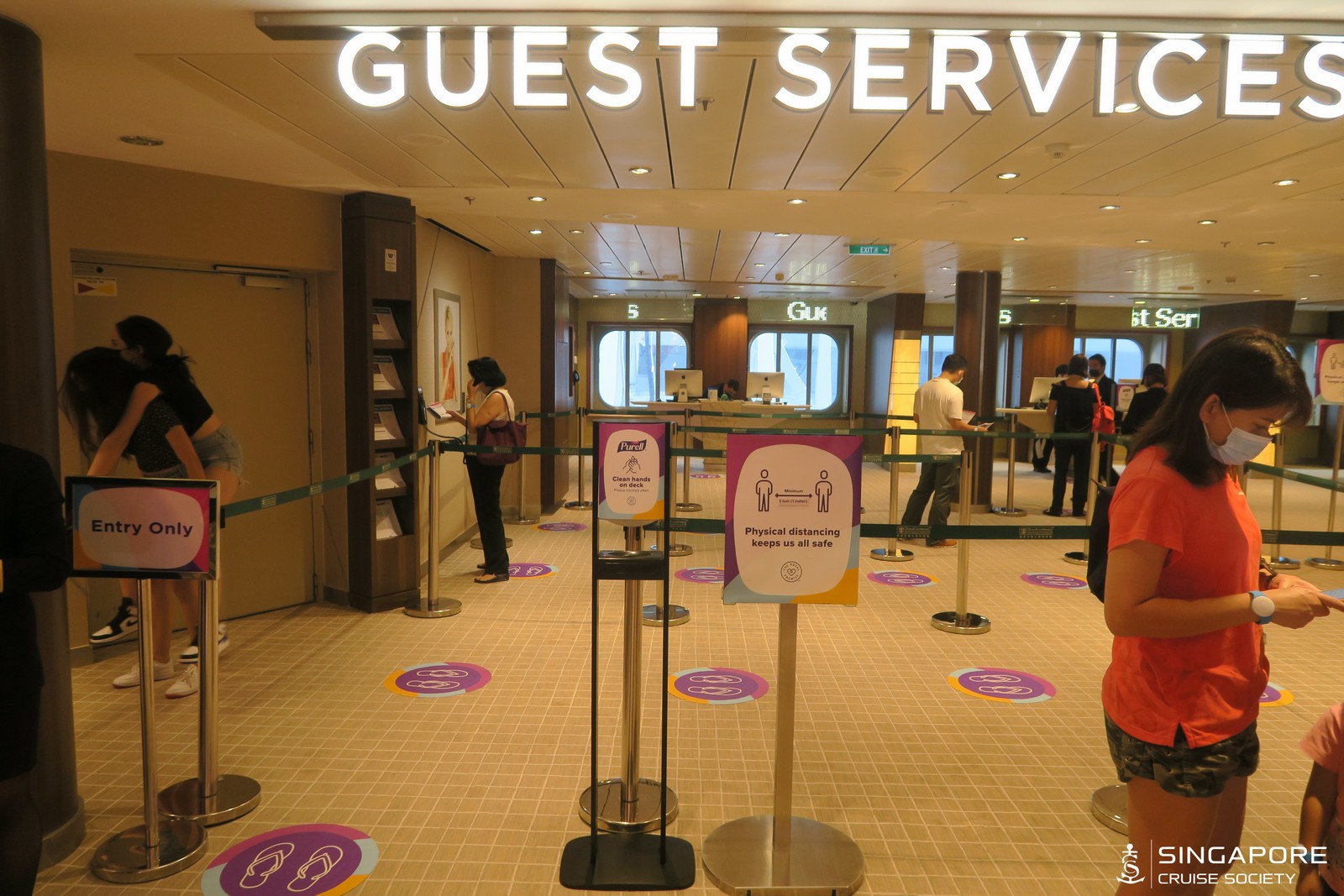 At the Windjammer buffet, guests are served by the waiters there.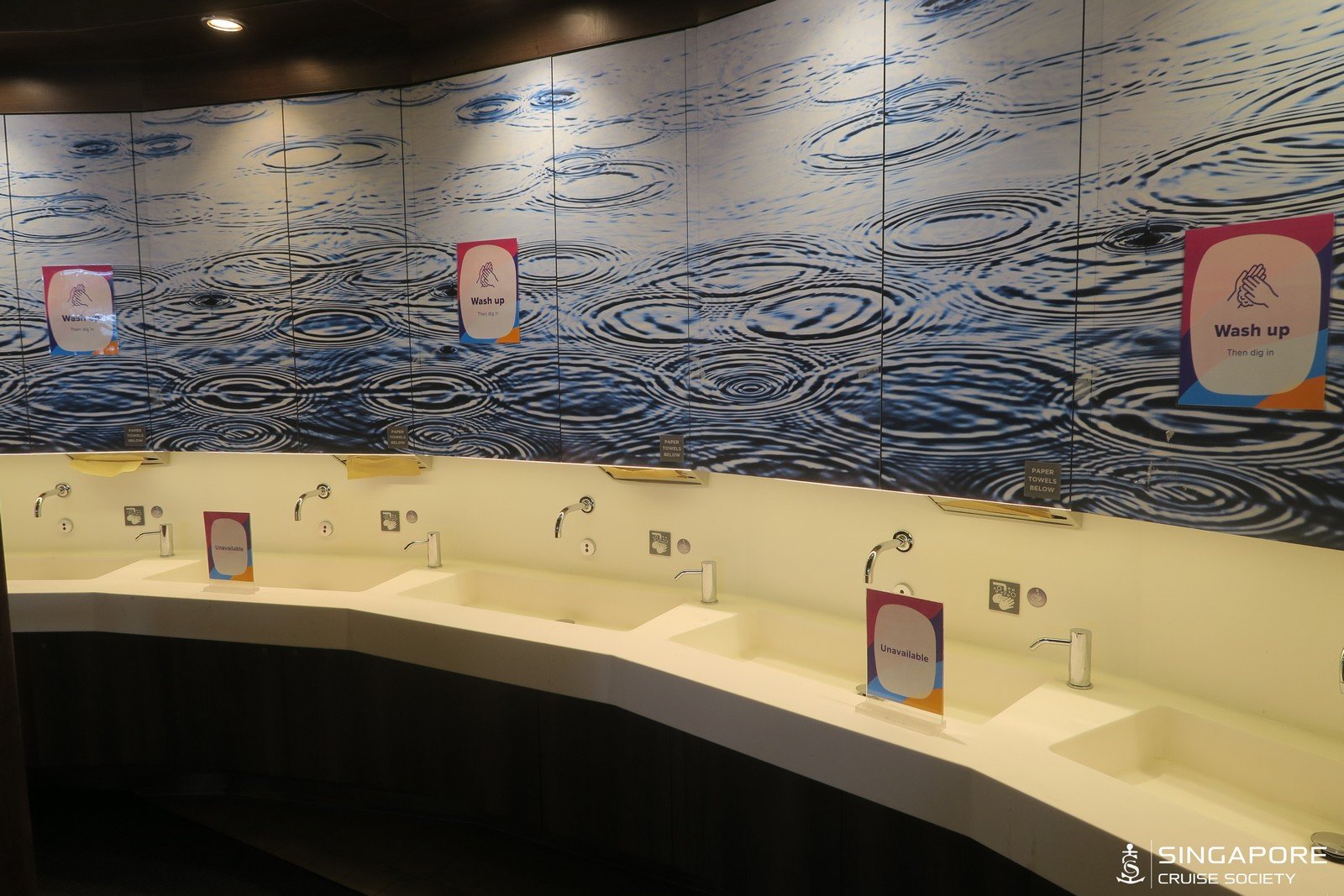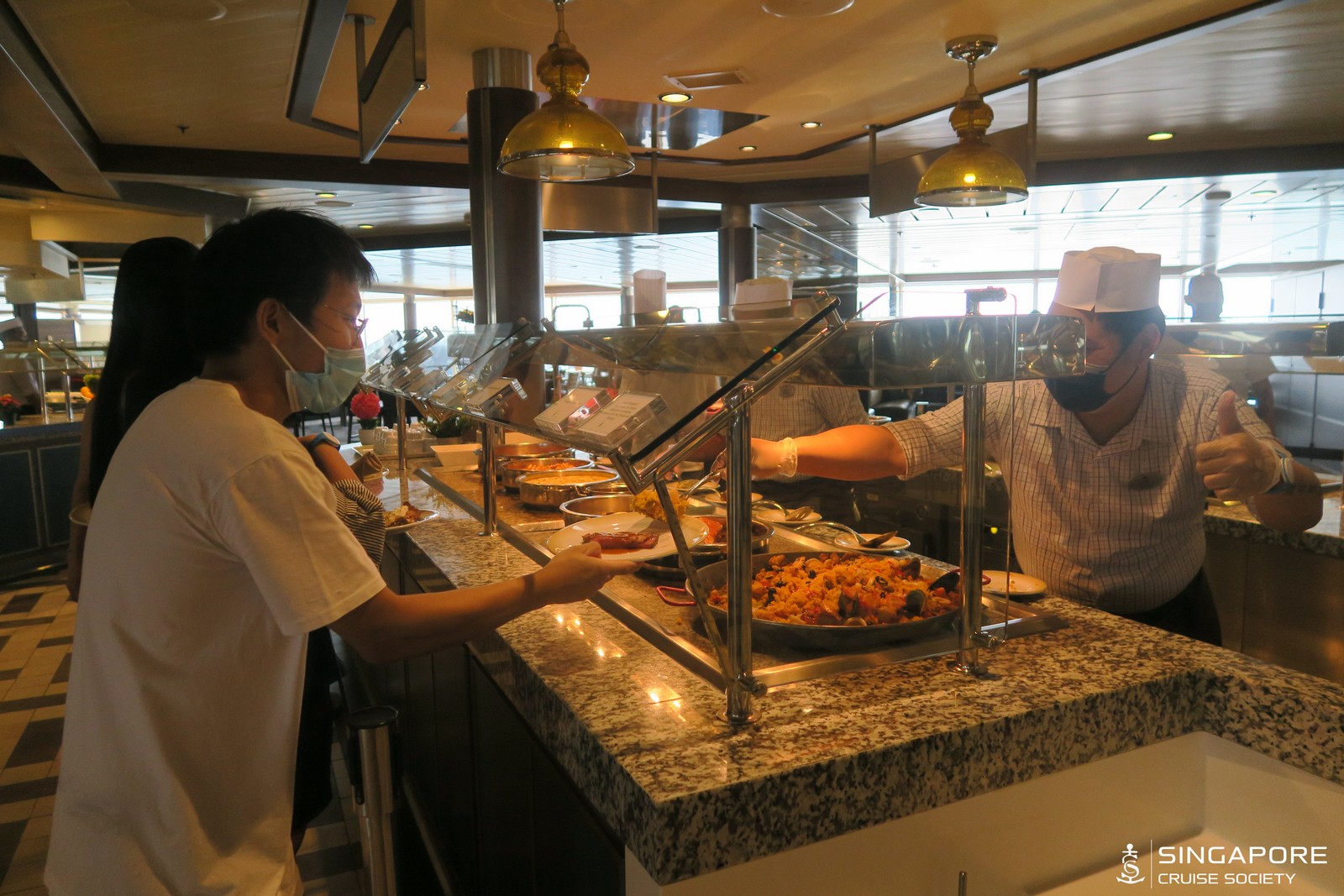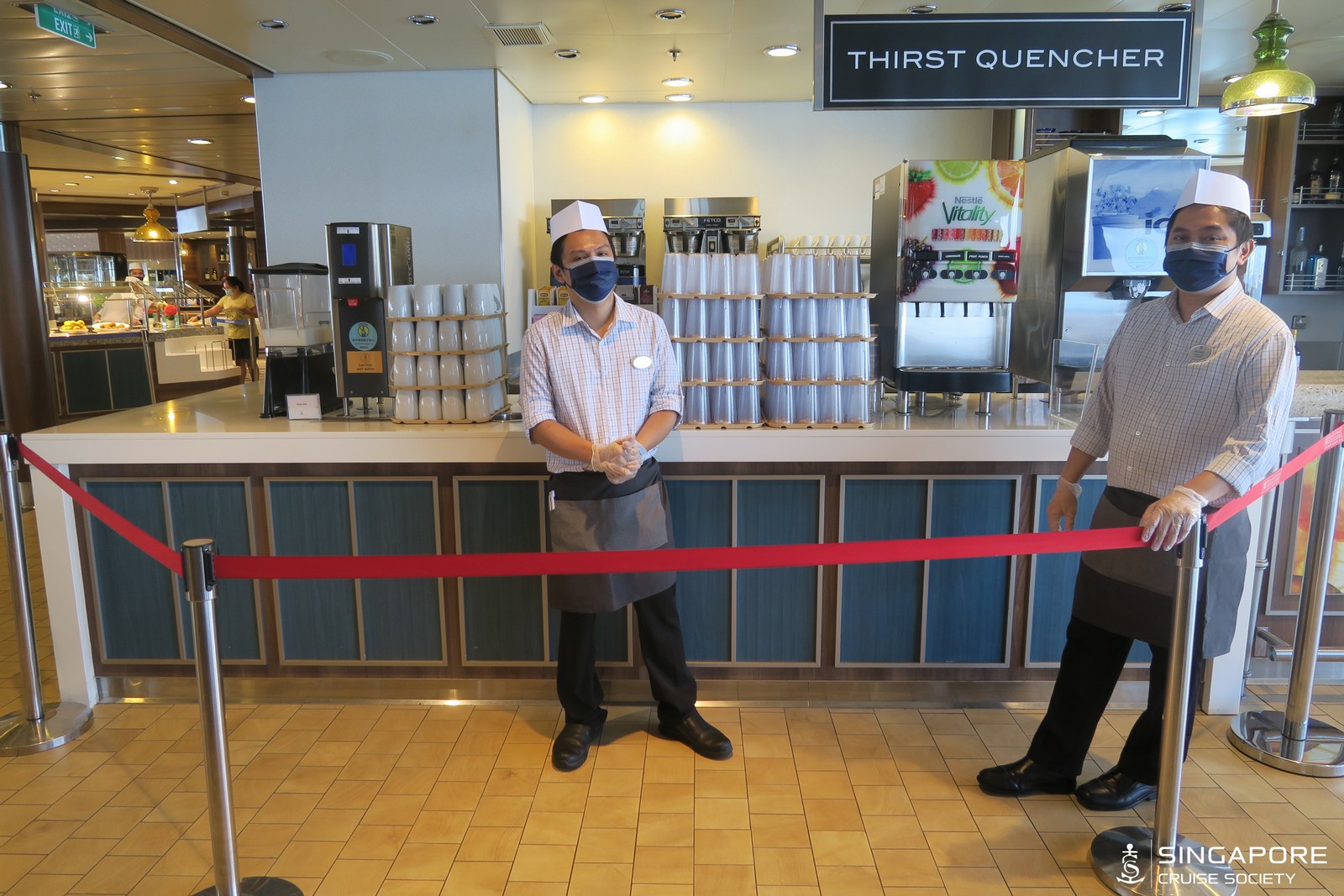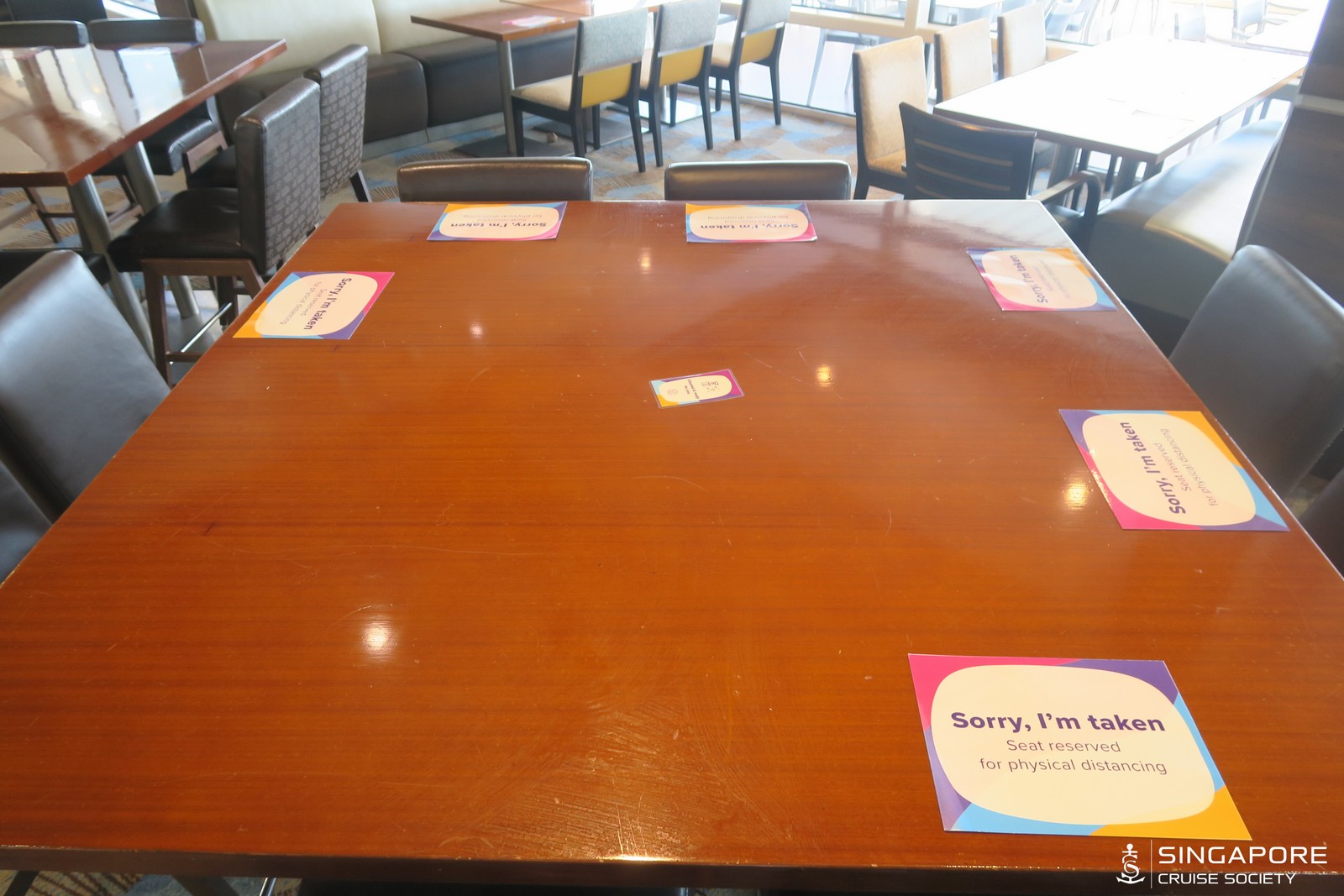 Another big change is Muster 2.0, which is a new approach to the cruise ship safety drill.
Instead of going to a muster station and standing in close proximity to others while listening to safety instructions, guests can conduct the safety drill from their stateroom television or in the Royal Caribbean app.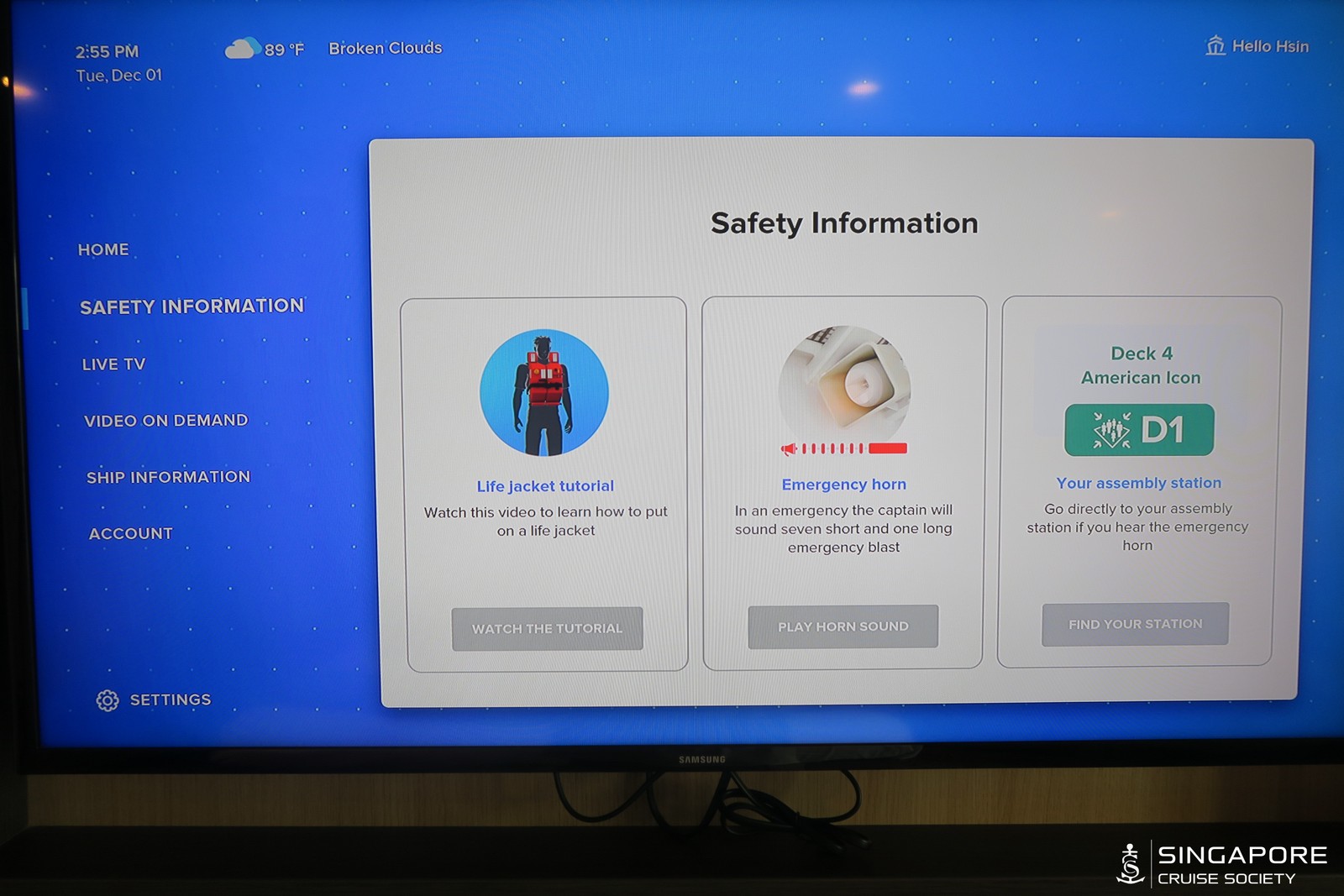 After completing the steps in the eMuster, guests then go to their muster station to confirm they know where it is located and are marked done.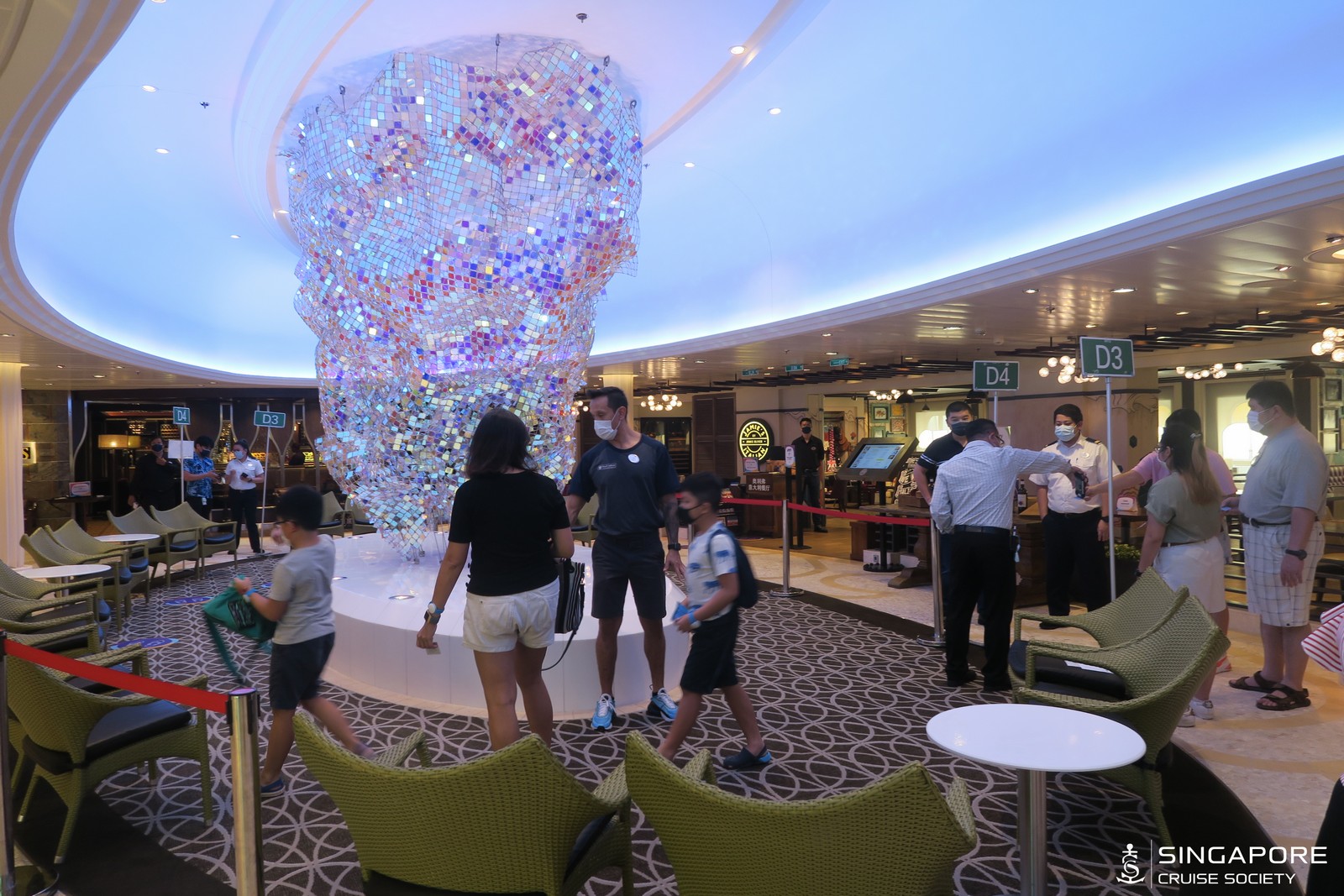 In an effort to be be as contactless as possible, guests can also view menus and order items via the QR codes.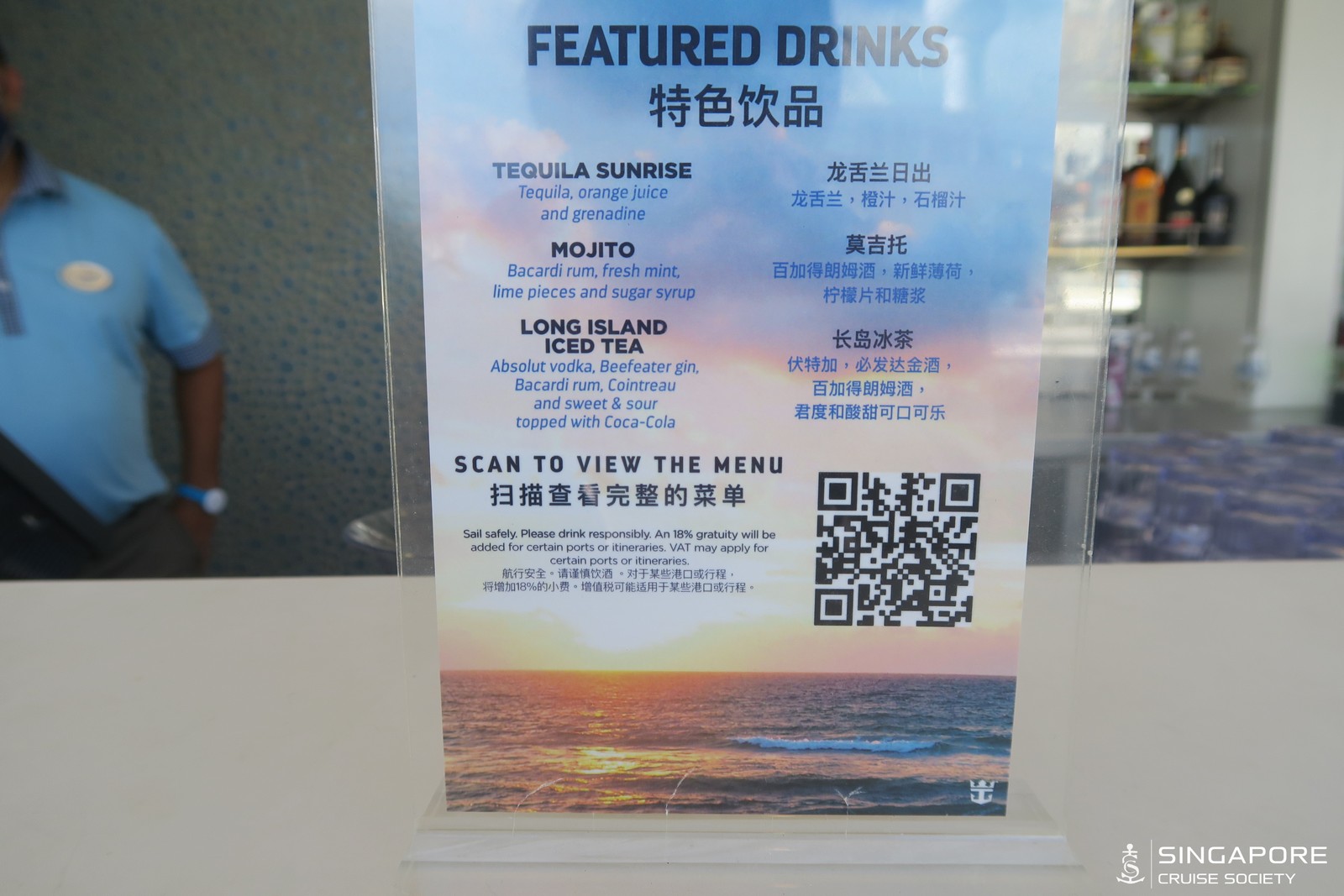 More coverage to come!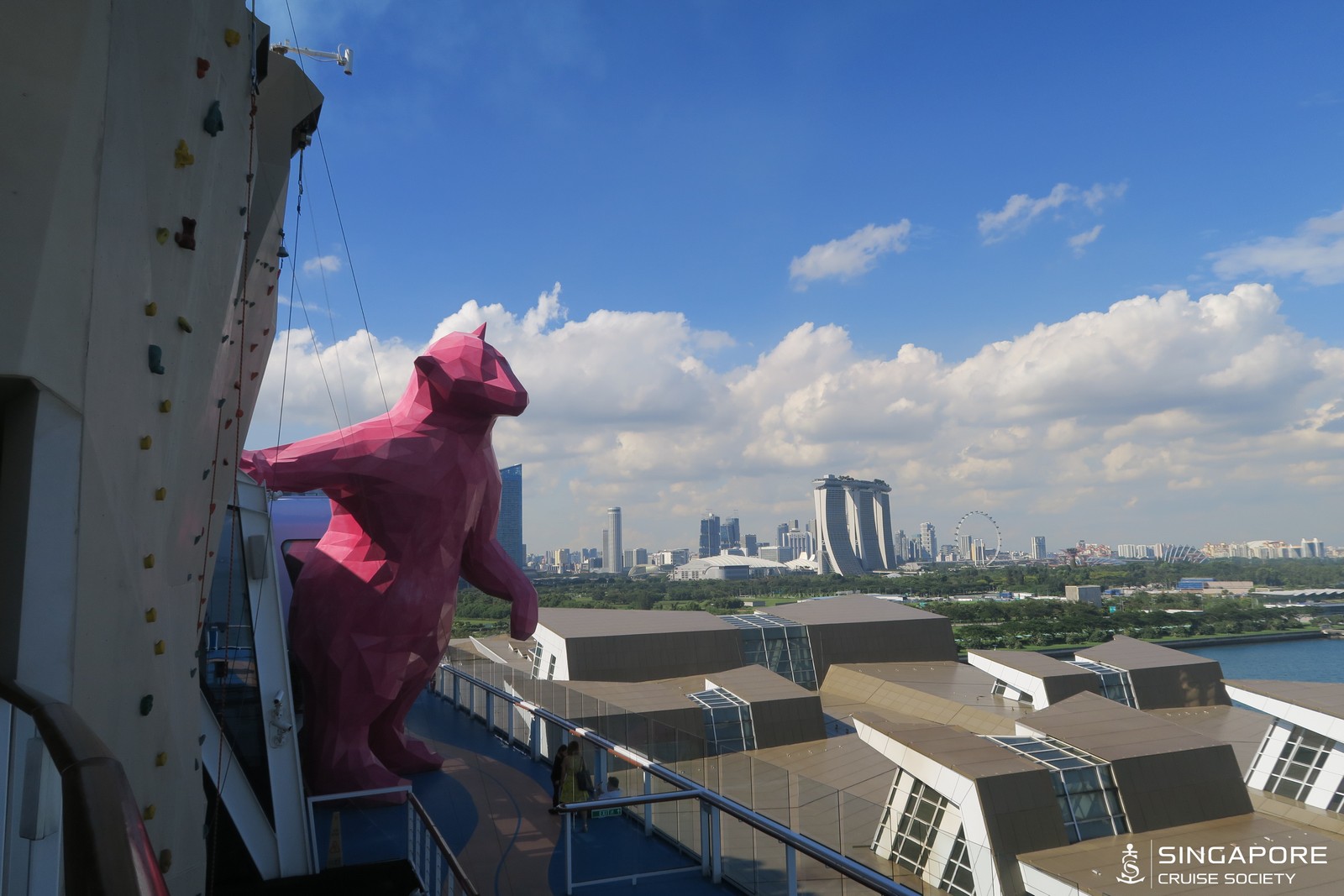 I will be sharing more Quantum of the Seas coverage right here, thanks to our friends from the Singapore Cruise Society.
Singapore Cruise Society is the leading cruising blog and community in Southeast Asia.
First started in 2014, Singapore Cruise Society has documented significant cruise happenings in Singapore. Since then, we have grown to be one of Asia's largest cruise-
centric blog and community, providing everything from cruise vacation experiences to the latest development in the cruise travel industry. Follow them on Facebook and Instagram.