In:
A Royal Caribbean cruise does not need to be an expensive vacation, especially if you take advantage of a few money-saving tips I have to share today.
Many first-time cruisers find a multitude of options to consider, so here are some ways to get the most value out of your cruise.
Buy a dining package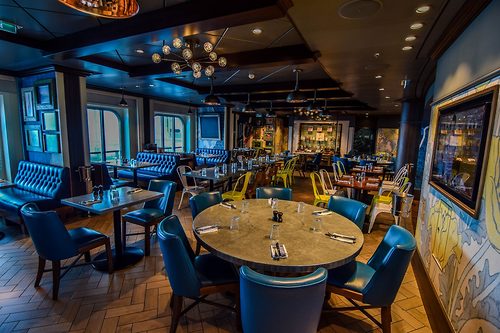 I have read money-saving tips that advocate skipping specialty dining all together to save money, but if you want to enjoy some specialty restaurants without paying full price, invest in a dining package.
Royal Caribbean's dining packages provide a set amount of specialty restaurants at a fraction of the list price to dine there.  Quite often, a dining package can knock as much as half off the regular per person price.
Purchase this before your cruise and make reservations on embarkation day.
Buy a drink package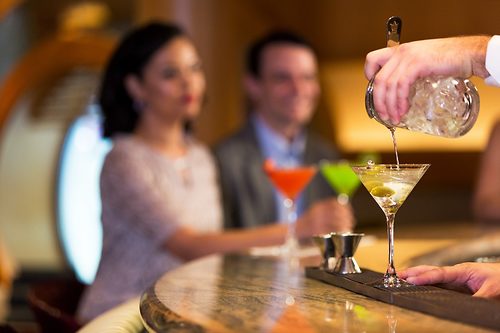 You will save much more money by not buying any alcoholic drinks on your cruise, but since so many do enjoy cocktails, beers and other beverages during the cruise, the best way to savor these within a budget is to buy a drink package.
If you buy a drink package in the months leading up to your cruise, you can lock in a lower price compared to what it costs onboard, and you will spread out the total cost of the cruise.  A drink package purchase requires full payment up front, so that means it could be on a different credit card billing cycle from your cruise fare.
There is no question a drink package has the potential to save money, it just relies on you to take full advantage of what the drink package offers.
Watch for price drops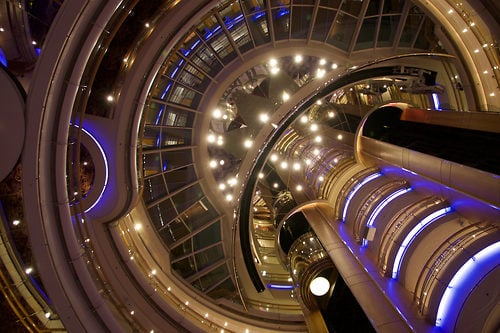 If you live in a country where you can re-price cruises before final payment date (United States, Canada, etc), then this is one of my favorite ways to help bring the price down.
One mantra I advocate time and time again to save money is to book your cruise as early as you can.  In the months leading up to your cruise, if there is a price drop, you can take advantage of it up until final payment date.
The easiest way to reprice a cruise is to work with a good travel agent, who can take care of the process on your behalf.
Keep in mind that whichever booking promotions you had with your initial booking may be lost when repricing, so be sure to compare the total cruise cost before and after a reprice.
Head back to the ship for lunch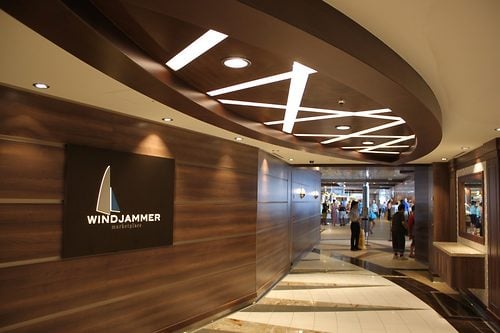 It is hard to overlook the fact your cruise ship offers complimentary food all day long, including when docked in a port.
When touring one of the ports of call your ship will visit, you might consider having lunch back on the ship instead of somewhere on land.
Some guests opt to go back to the ship to eat and then head back out afterwards, or they may eat a late lunch once they get back on the ship after the conclusion of a shore excursion.
Take advantage of Kids Sail Free offer
If there is one promotion that Royal Caribbean offers that seems to save the most money, it is the Kids Sail Free deals.
During select times of the year, Royal Caribbean offers third and fourth passenger fare for kids 12 years old and under staying in the same room as their parents.  
The "catch" is there are lot of blackout dates, primarily around school holidays and breaks.  If you can manage to book a cruise while Kids Sail Free is offered, it can represent tremendous savings.
Tour on your own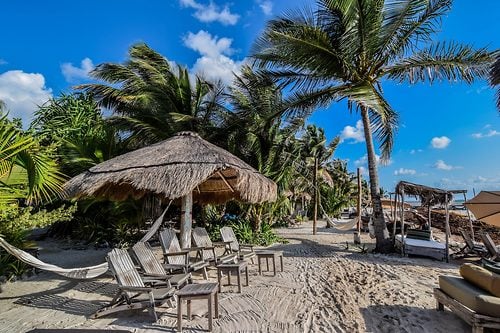 While there are plenty of great shore excursions to consider, do not overlook simply walking off the ship and exploring on your own as a great money saving idea.
You could walk or take a taxi to a nearby beach, or explore the downtown area of the nearby city you are visiting.  In many cases, this is a very inexpensive way to enjoy the port you are visiting without breaking the bank.
Bring your own wine and non-alcoholic drinks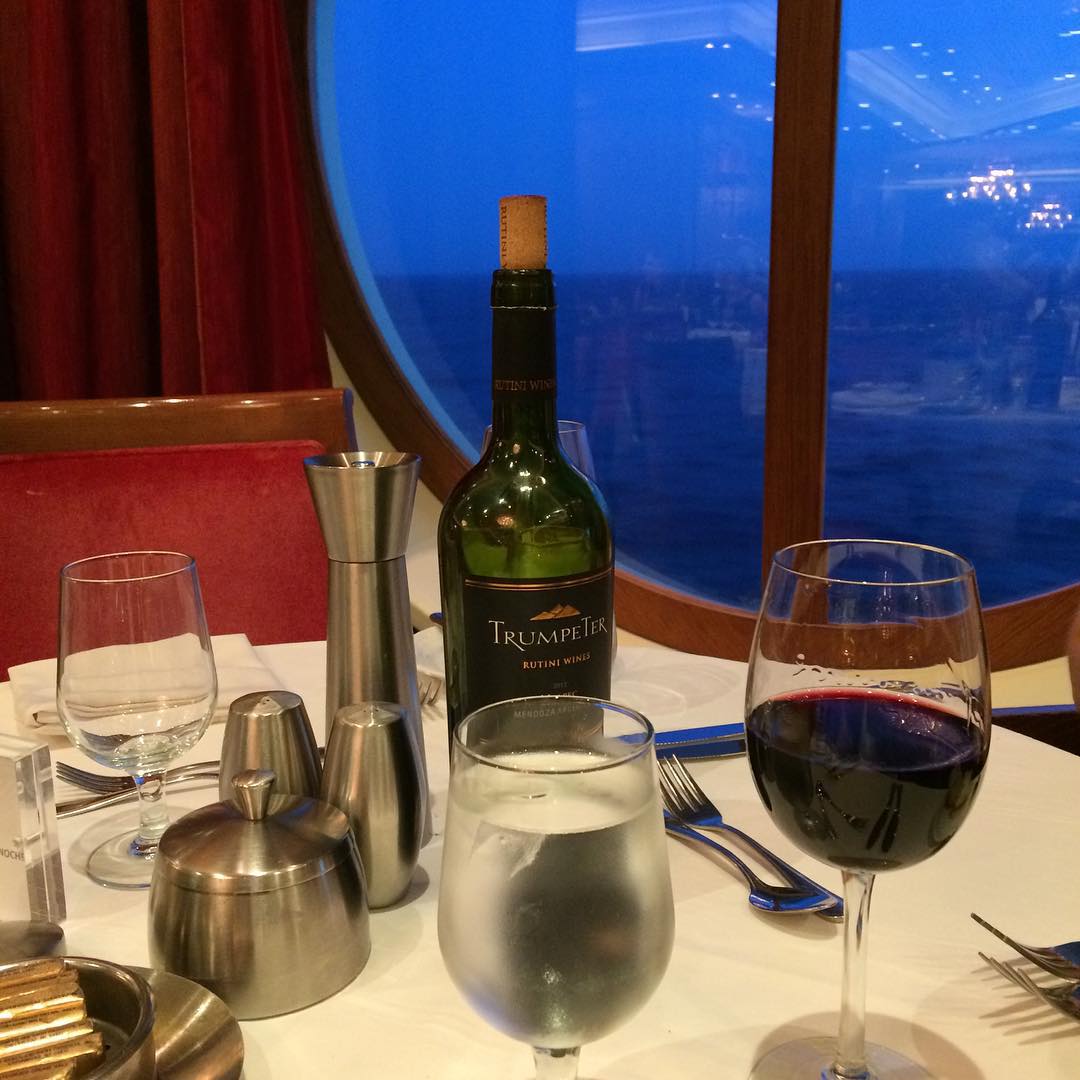 Did you know that Royal Caribbean allows its guests to bring a limited quantity of wine or non-alcoholic beverages on their cruise?
Guests may bring up to two bottles of wine per stateroom on embarkation day. Each bottle of wine may be up to 750ml in size. Do not put the wine in the luggage you hand over to the porters on embarkation day.
In addition, you can now bring small quantities of non-alcoholic beverages in a carry-on or hand luggage onboard only on boarding day. 
Specifically, non-alcoholic beverages brought onboard may not exceed 12 standard (17 oz) cans, bottles or cartons per stateroom. Distilled water or specialized beverages such as, milk for medical purposes, dietary or infant use, are permitted.
Use your credit card points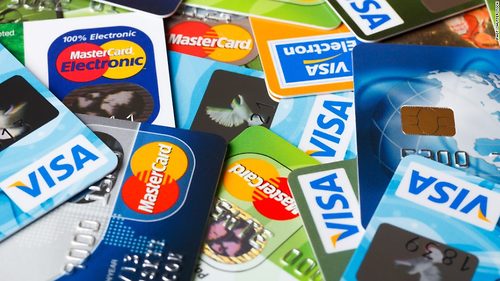 If you have racked up credit card points, a cruise is an excellent time to redeem points to help save money on your vacation.
Whether you have a credit card that provides free flights, cash back bonuses to use on shore excursions, or points to redeem towards hotel stays, I have found credit card reward programs an excellent means of "chipping away" at the overall vacation cost.
Cruise on an older ship
Rather than booking Royal Caribbean's latest and greatest ships, try a cruise on a ship that has been in the fleet for a few years.
The Voyager and Freedom Class ships have all been (or are about to be) upgraded and enhanced as part of the Royal Amplified program and represent some of the best values available today. They are still large ships, with lots to offer, minus the new cruise ship price tag.
Going on an older ship does not mean you have to sail on some dilapidated ship. Royal Caribbean maintains its fleet quite well, and with upgrades over the last few years, these ships are as fun to go on as they are good at saving you money.
Book a guarantee stateroom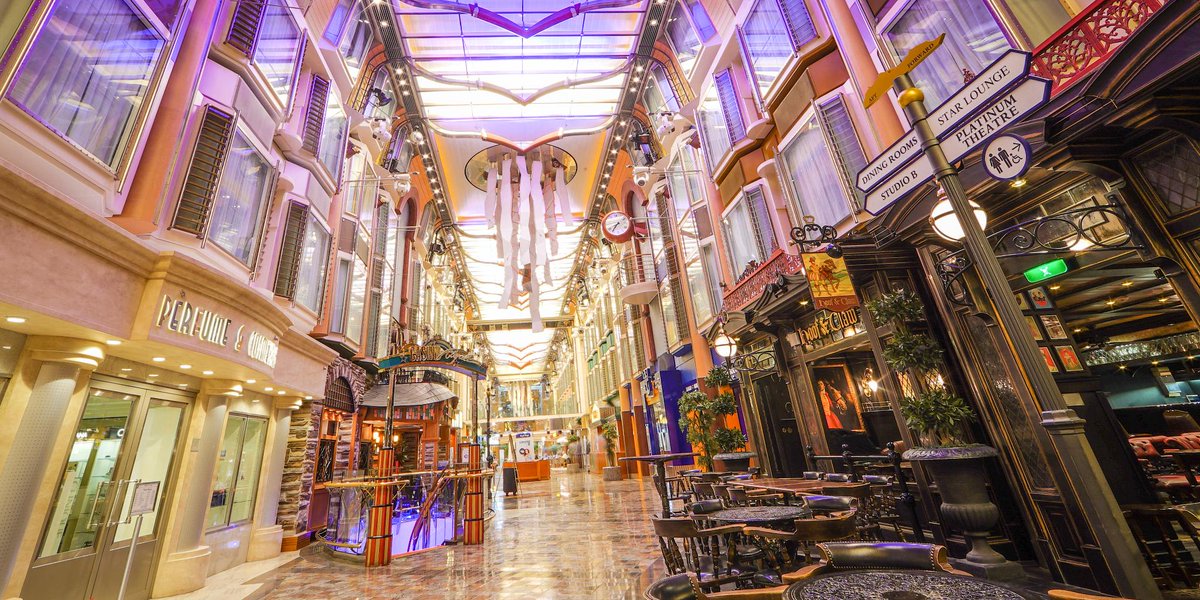 Royal Caribbean may offer the option of picking the exact room assignment for you, in exchange for money off the cruise fare.
If you are flexible with where on the ship your room is located, guarantee room assignments are a fantastic value because you get the category of room you initially wanted, at a lower cost.