In:
Now that you booked a Royal Caribbean cruise, you might be wondering if there is an option to upgrade your stateroom to a larger, better or conveniently located room.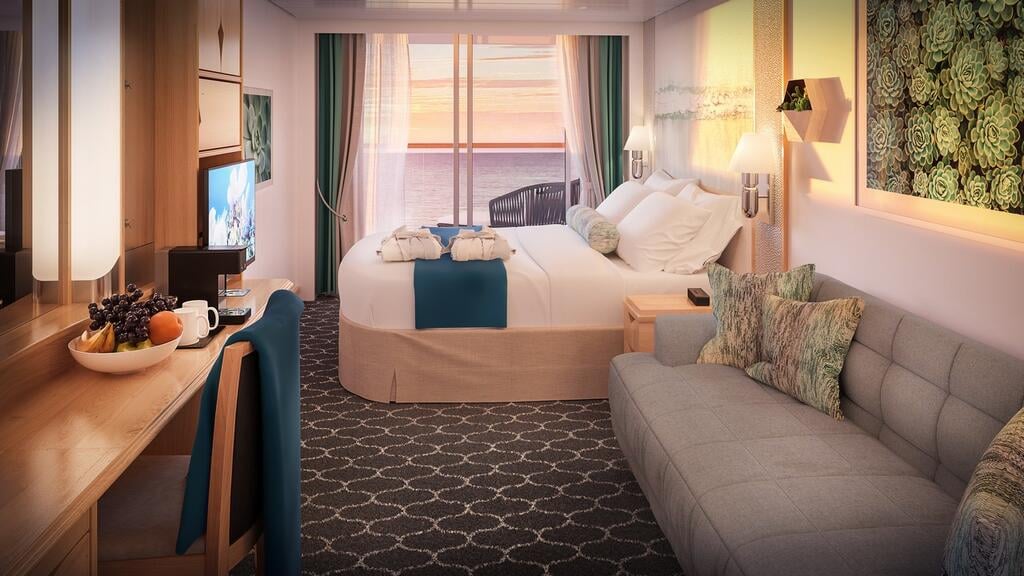 Perhaps the price dropped, or your financial situation has changed, or perhaps you simply want to splurge. Whatever the reason, here are the ways to upgrade your cabin.
What to know about Royal Up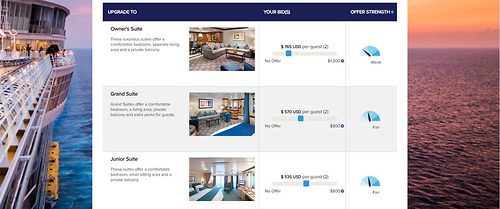 Royal Caribbean has introduced a new way to upgrade rooms with its Royal Up program.  This is a blind stateroom upgrade bidding program, where close to your sail date you can let Royal Caribbean know how much you would be willing to pay if an upgrade situation presented itself.
With Royal Up, there is a suggested bid price for an upgrade, but there is no way to know how much to bid beyond that. Moreover, Royal Up's options are not indications of an actual cabin upgrade availability.
How to upgrade the traditional way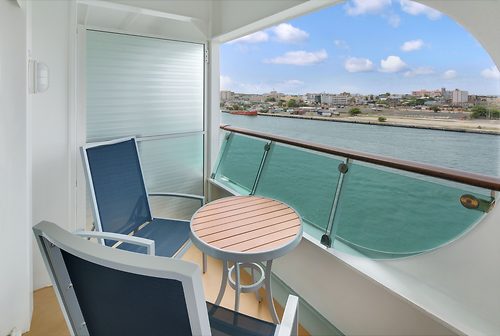 My preferred way to upgrade a stateroom is to call a travel agent and have them price out the room upgrade choices and then make the switch. 
If you booked with a travel agent, you have to go through your travel agent to contact Royal Caribbean to upgrade you.  
Your travel agent will give you the new price and apply payments you have made towards the new stateroom.
If you booked your cruise on your own directly with Royal Caribbean, you can call Royal Caribbean directly and give them your reservation number and tell them you want to upgrade.
The Royal Caribbean operator will price the new stateroom out for you and tell you what the new price will be.  Any payments or deposits you've previously made can be applied to the new reservation.
How to upgrade with Royal Up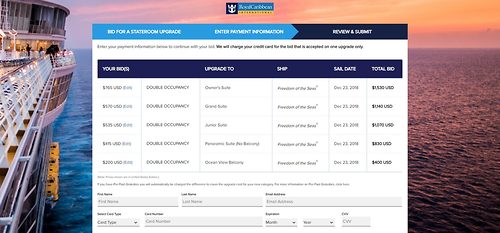 Prior to your cruise, you may have the option to place a bid with Royal Up to get a room upgrade.
Check on the Royal Up website to determine if you are eligible for an upgrade.
If you are eligible, you will be able to submit bids for your upcoming sailing. The bid amount is per person for the entire duration of the cruise. Offers are based on two occupants per stateroom - only the first and second guest will be charged. 
Once your bid is accepted, your card will be charged immediately, and the upgrade amount paid is final and non-refundable. Moreover, the cabin location is not something you can choose and subject to availability.
You may modify or cancel your offer up until 2 days prior to departure, provided that your offer has not already been accepted.
Your offer can be accepted anytime from the moment it is submitted up until 2 days prior to voyage departure. 
Upgrading your stateroom onboard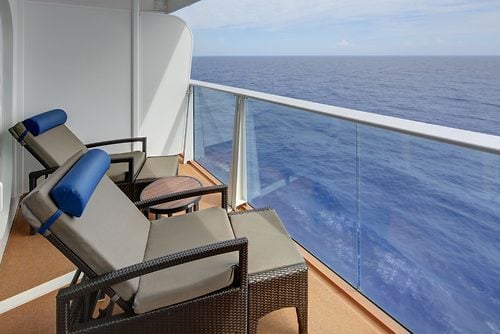 It is possible, though unlikely, that you can upgrade your stateroom on the day you sail onboard your ship.  
Since Royal Caribbean cruise ships sail full regularly these days, availability for upgrades is slim, however, there may be an opportunity to upgrade if there is an open stateroom.
You can go to Guest Services to speak with them immediately upon boarding but I would not bet on this being an option at all.  
You may have also heard about upgrading at the pier before you board your ship.  Years ago this practice was more prevalent and you could get some decent discounts for these literally last-minute staterooms.  However, ships are sailing full and the practice in general has been abandoned.
If upgrades are available, they will be at a reduced cost by speaking with the Pier Coordinator.  There is no harm in asking but upgrades are rarely available these days.