In:
Whether you cruise once a year or once a month, you might be tempted by the idea of working another cruise sooner than you planned.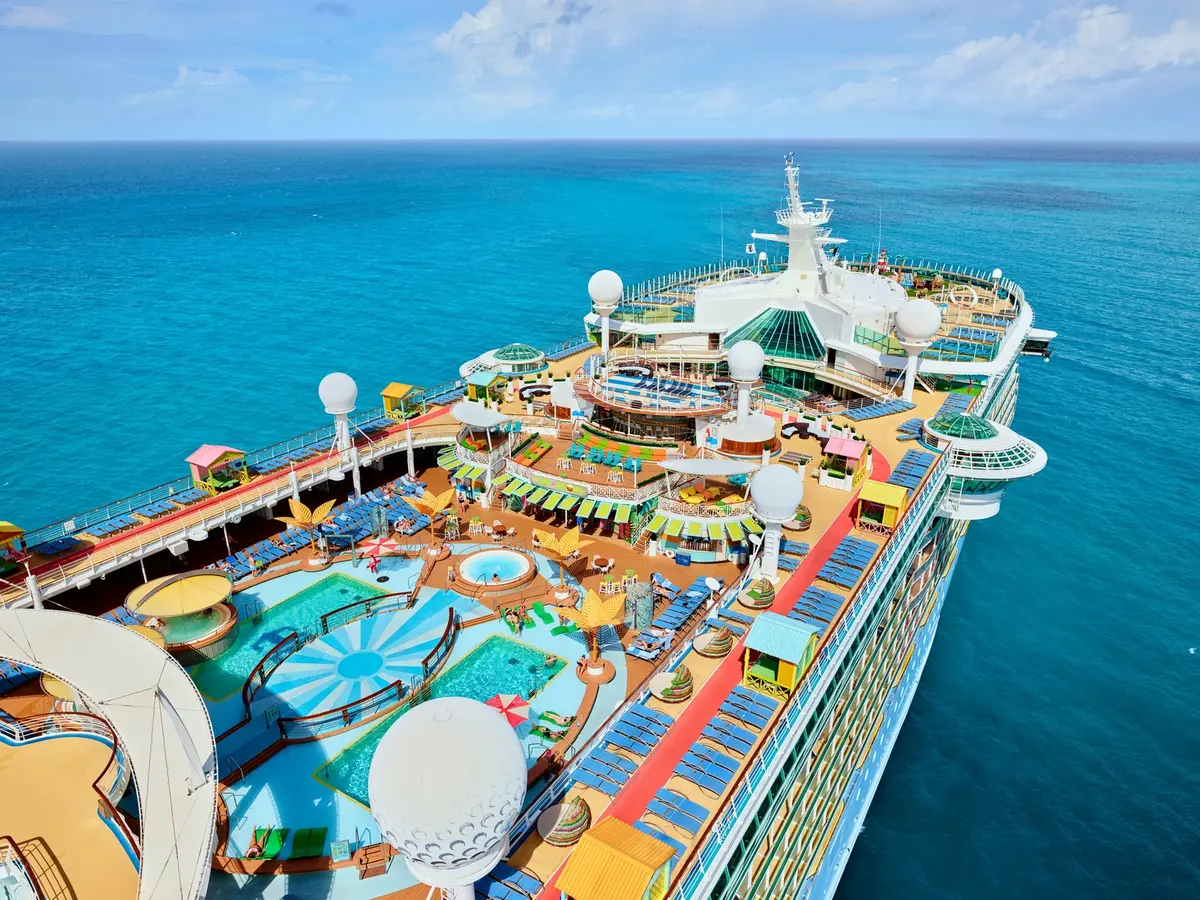 Cruising is addictive because of the casual lifestyle and fun to be had onboard cruise ships. It's an escape from your daily life, and people that love to cruise always talk about how enjoyable it is to finally get back onboard.
So how could you squeeze in another cruise to your schedule?
When I first started going on cruises, I took a cruise around once per year, and then found a way to get two cruises in the same year and it felt like I won the lottery because how excited I felt to be able to go twice.
Then two cruises became three, and the rest is history.
In looking back on how my cruising career evolved, there were at least a few strategies for working in more cruises.
If you want to add one extra cruise into your schedule this year, here are some of the ways I've found to make the "vacation math" add up in your favor.
Short cruises are your friend
The easiest way to add another cruise this year is to hop on a short sailing.
Short cruises, especially weekend cruises, are the most convenient to sail on because most of the time onboard takes place over a weekend when you already have time off work or school.
Read more: Why taking a weekend cruise is a great escape
Even if you pick a cruise that goes over weekdays, a shorter cruise means less time away from your obligations at home. That usually is an easier path towards being able to get away.
Short cruises are also likely to cost you less in total compared to longer cruises.
Read more: Is it worth it to book a short 3-night cruise?
While the per-night rate may not be cheaper, usually 3- and 4-night cruises are going to cost less in total compared to a 7-night cruise.
Whether you are trying to afford another cruise financially or from your vacation schedule, a short cruise is likely going to work better for you.
Read more: Should I take a short or a long cruise?
Look for built in days off
When I started cruising more, I began by using the calendar to my advantage.
Regardless of the length of cruise you take, time off from work and school is tough to manage. Vacation days are hard to come by because they are limited, so you'll want to maximize any time you request away from home.
One easy strategy is to leverage built-in days off.
Holidays such as Christmas, Thanksgiving, or Independence Day are times when schools and companies provide time away automatically.
Of course, you're likely to find higher prices for these popular times of the year to cruise.
Another strategy is to look for an extra day off in the week from holidays such as:
Martin Luther King Day
Memorial Day
Labor Day
Teacher development days
A long weekend with one extra day off was the key for me maximizing my vacation schedule.  Taking 4 days of PTO for a 7-night cruise meant I had one extra vacation day to use to see family later in the year. Or it meant I could then afford to take a 3-night cruise in addition to that 7-night cruise.
Check last-minute deal offerings
Even if you have the time for another cruise this year, maybe the cost is holding you back.
While they are getting rarer than ever, a last-minute cruise deal could be the key to getting you back to sea again.
The good news is there are last-minute cruises you can book, but the bad news is you're going to have to work to find them. And if you do find them, book them quickly.
There are a few different strategies for how to find a last-minute cruise. Depending on your luck, one of these could work one time and another be the secret to success another time.
Randomly checking the Royal Caribbean website
Going, Going, Gone rates
Cruise price aggregator websites
Word of mouth
The first place I look is Royal Caribbean's Going, Going, Gone sheet. It's usually updated on Tuesday afternoons, but sometimes it gets updated on Monday.
Keep in mind the rates may be available before they publish so if someone stumbles across them as a deal they can be consumed before they publish the weekly document.  In some cases there may be only one or a few cabins at the advertised rate.  
It doesn't work every time, but I've had some success with it.
Consider sharing a cabin
If money is holding you back from going on another cruise this year, you might look to bring a friend or family member to shoulder the financial burden.
Trying to do another cruise with you footing the bill is tough, but if you can split the cost, it can really make a difference.
Certainly family members are the first place to look for a roommate, and then close friends.
If you can convince someone else to cruise with you, the out of pocket cost for you could come down a lot.
If that doesn't work, you could reach out to friends and acquaintances you know. Just keep in mind, everyone's friendly until it's 2am and someone starts snoring.  Or one person gets up at dawn and the other thinks noon is early.  Set ground rules early so it's clear what to expect.
Find a cruise from a less popular cruise port
Generally speaking, I've found lower prices on cruises that sail from ports that aren't the most popular cruise embarkation ports.
Examples include:
Tampa, Florida
Galveston, Texas
San Juan, Puerto Rico
Los Angeles, California
New Orleans, Louisiana
The cost of a cruise from one of these ports will probably cost you less than other ports, and that usually has to do with the ships sailing from them.
Royal Caribbean's older and smaller ships usually frequent these ports (although Galveston is starting to get newer and bigger ships), and that can lead to a good price on a cruise.
Work remotely
You might consider combining work and pleasure by choosing to work from your cruise ship.
Royal Caribbean's onboard internet access is better than it has been, although admittedly I've had some sailings where it's been downright awful.  Nonetheless, the cruise ship wifi usually works well enough to do handle email, messaging, and basic uploads and downloads.
Video meetings are very hit or miss and depends on how well the satellite internet is working that day and time.
Read more: Can you work remotely from a cruise ship? I put it to the test
One way to safeguard yourself is to pick a port intensive itinerary where you can fall back to cellular coverage. A 7-night cruise with 4 or 5 port stops ensures you'll likely have a good back up.
Working remotely from a cruise ship sounds like a great idea because you can do you work from the ship during the day, and enjoy evenings aboard. Toss in a random day off in the middle, and you have a nice balance.
Besides the satellite internet being temperamental, I found the biggest stumbling block with working from a cruise ship is how to mentally handle it.
Oh, and never try to work remote on an Alaska cruise. The far north latitudes combined with mountainous surroundings wreaks havoc on the ship's wifi connection.
When you're sitting in your cabin working while everyone else on the ship is out enjoying a raucous good time, it feels like you're the only kid at school when everyone else is on break. That may be a tougher pill to swallow than you might think.
Still, if you can work from the ship and not burn vacation time, it could be a great compromise for squeezing in another cruise this year.