In:
If you have credit card reward points burning a hole in your pocket, you can use them to help reduce the cost of a cruise vacation or even get it for free.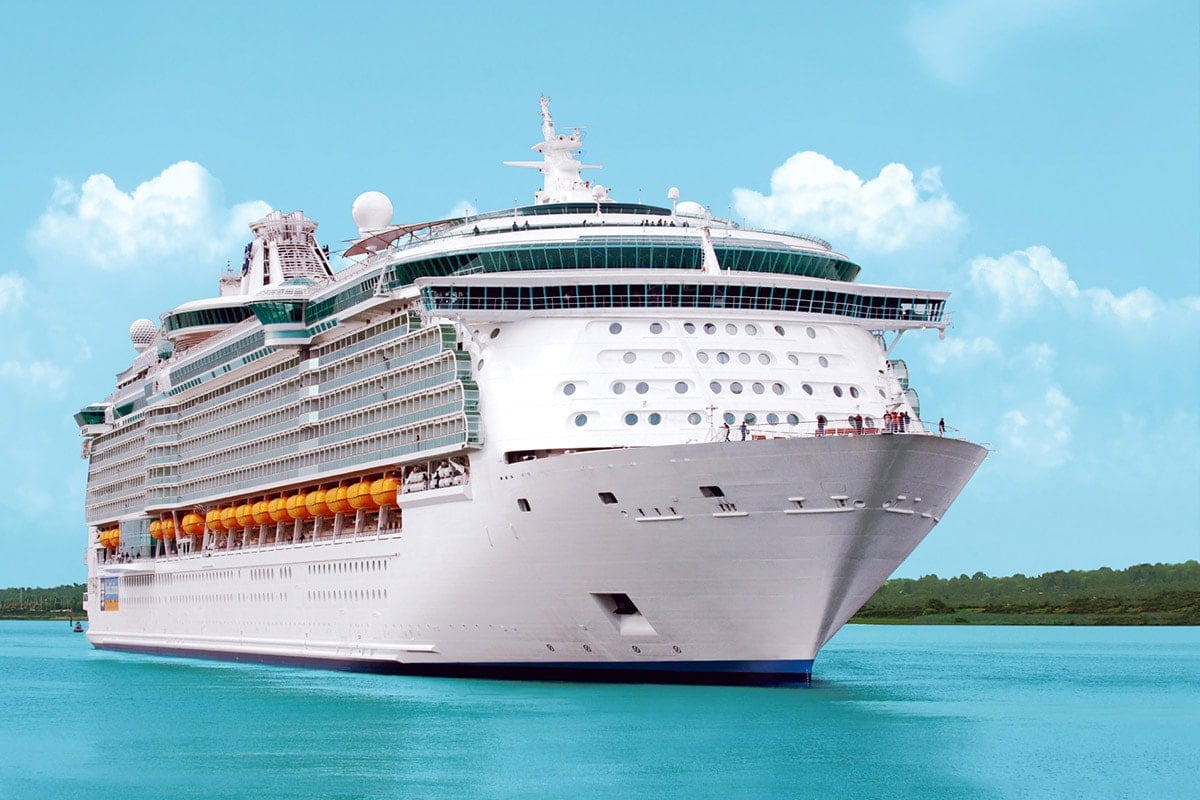 Unlike redeeming credit card points for flights, there is not as straight forward an option for getting a free cruise with your credit card.
Outside of Royal Caribbean's branded credit card (more on that later), the option to use rewards for cruises is not nearly as simple.
However, there are a few ways you can leverage your credit card points to make your cruise vacation cheaper.
Pay down the cost of the cruise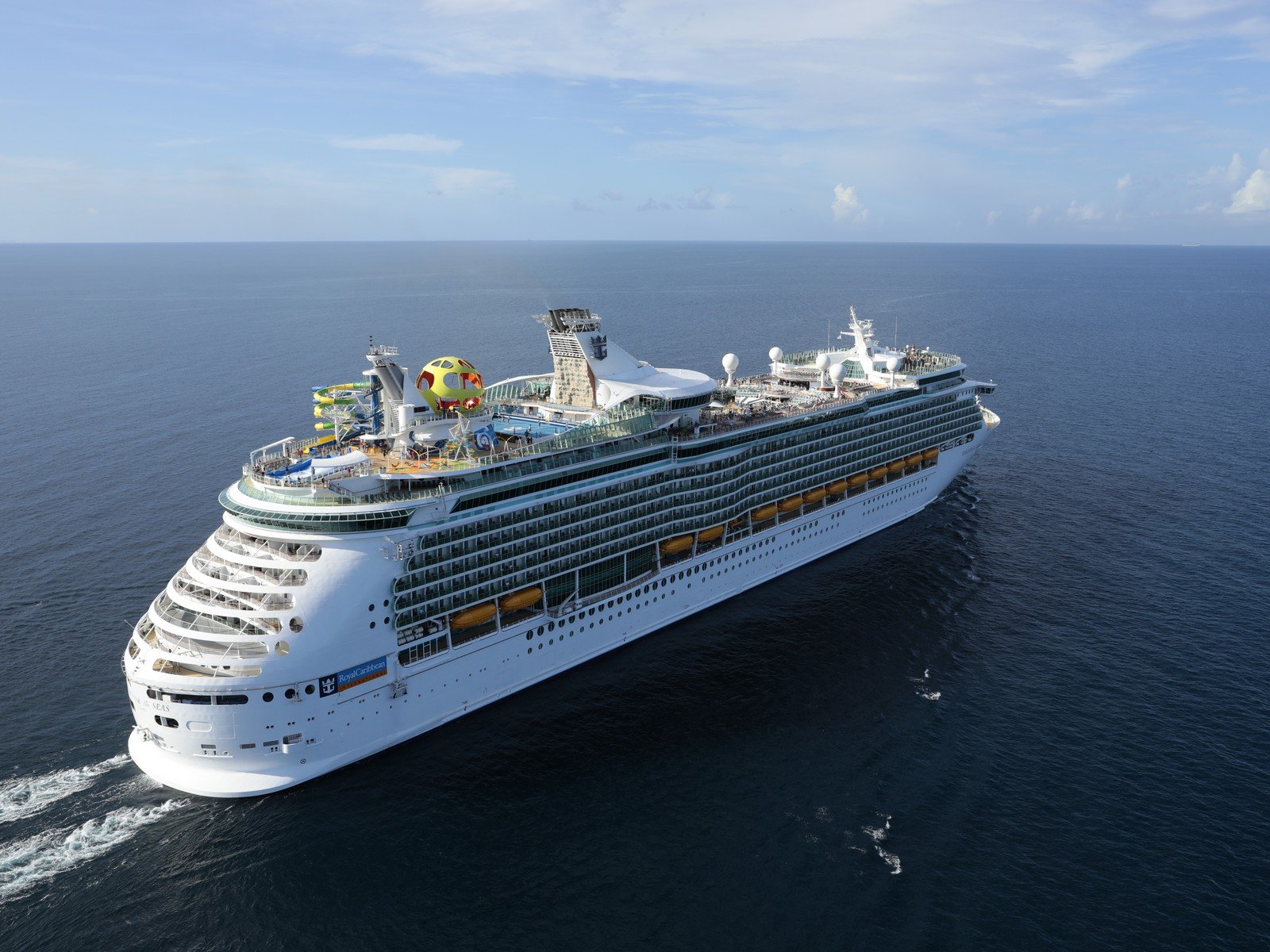 Unfortunately redeeming reward points for a cruise is not as simple as booking a flight, but you can definitely still leverage all of those points you earned.
The easiest thing you can do is use a credit card that gives you points that can be applied directly towards purchases you make on travel and/or any purchase.
Many credit cards will let you apply your points towards your credit card balance for the month, thereby offsetting the cost of the cruise. This has an additional benefit of allowing you to partially pay off the cruise if you do not have a lot of points. Other credit cards may offer cash back instead, which can also reduce the cost.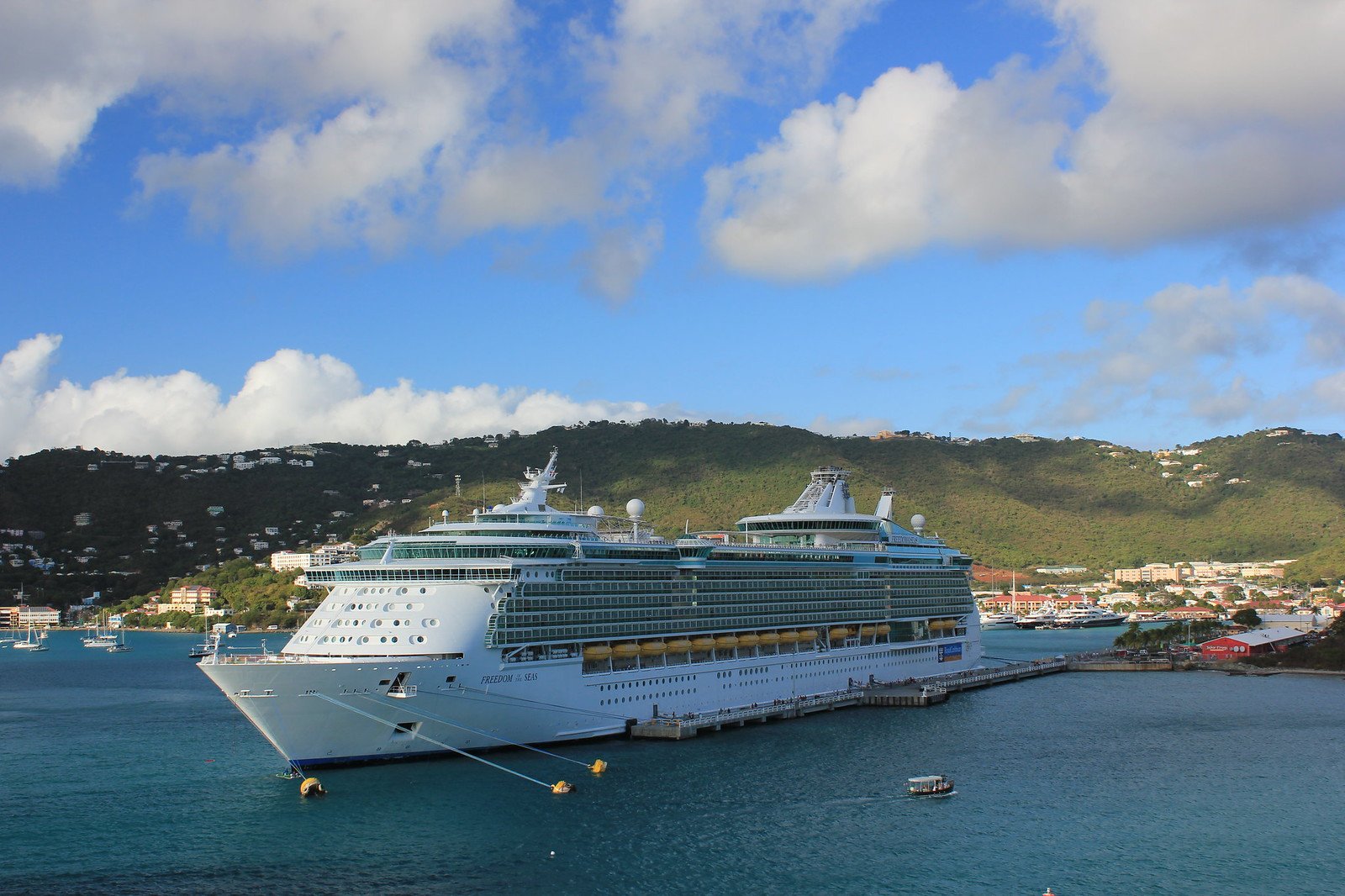 Moreover, you can use this strategy effectively by using points to pay off the deposit, and then apply more points later at regular intervals with payments or waiting for the final payment.
Example:
$500 initial deposit to secure the fare
$1000 payment a few months later
$500 payment next month
$1200 final payment 90 days before the cruise
Each of those payments could potentially be on different credit card billing cycles, and you could apply rewards points to each one.
Read more: 45 ways to save money on a Royal Caribbean cruise
Redeem your points for a cruise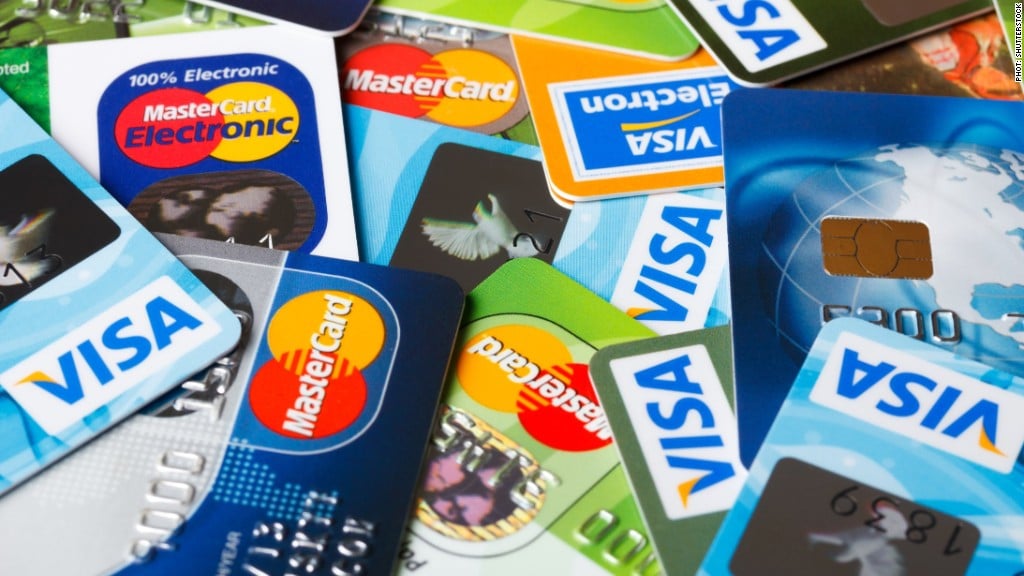 There are a few credit cards that offer travel rewards that can actually be used to book a cruise.
Rewards programs, such as American Express Membership Rewards, Chase Ultimate Rewards and Citi ThankYou, offer these options, but there is a small catch.  When you book them, you have to book through the credit card's travel agency. This means if you have a travel agent you regularly use, or prefer to book cruises on your own, you have no choice but to go with the credit card company.
Usually the price of the cruise is presented in cash, and at checkout there is option to apply some or all of your credit card points to cover the cost of the cruise.
Get a free cruise with Royal Caribbean's credit card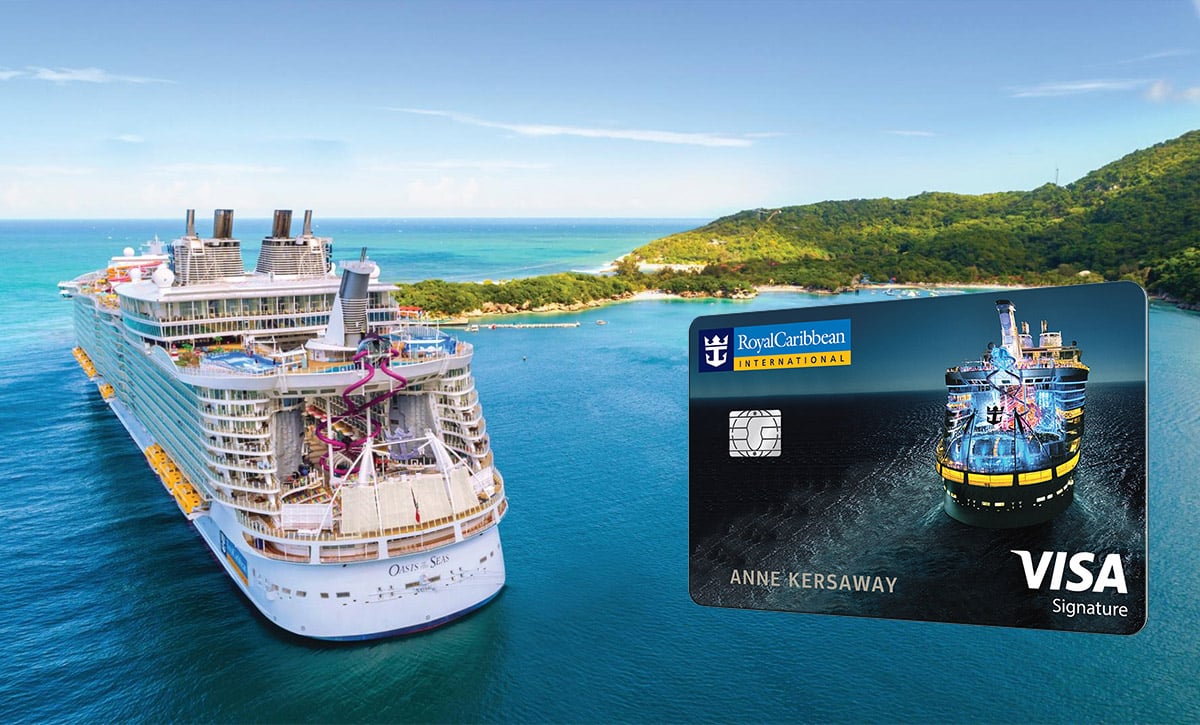 Royal Caribbean offers its own branded Visa Signature credit card, where you can earn points towards free cruises (as well as other benefits, like onboard credit).
Like all company-specific cred it cards, the rate at which you earn points is worse than general travel rewards credit cards, and you are of course limited to just Royal Caribbean cruises.
If your mission is to only earn free cruises on Royal Caribbean with credit card points, this is the simplest method of doing so.  However, you will get more bang for your buck with other rewards cards.
Read more: Is the Royal Caribbean credit card worth it?
Use points to bring vacation cost down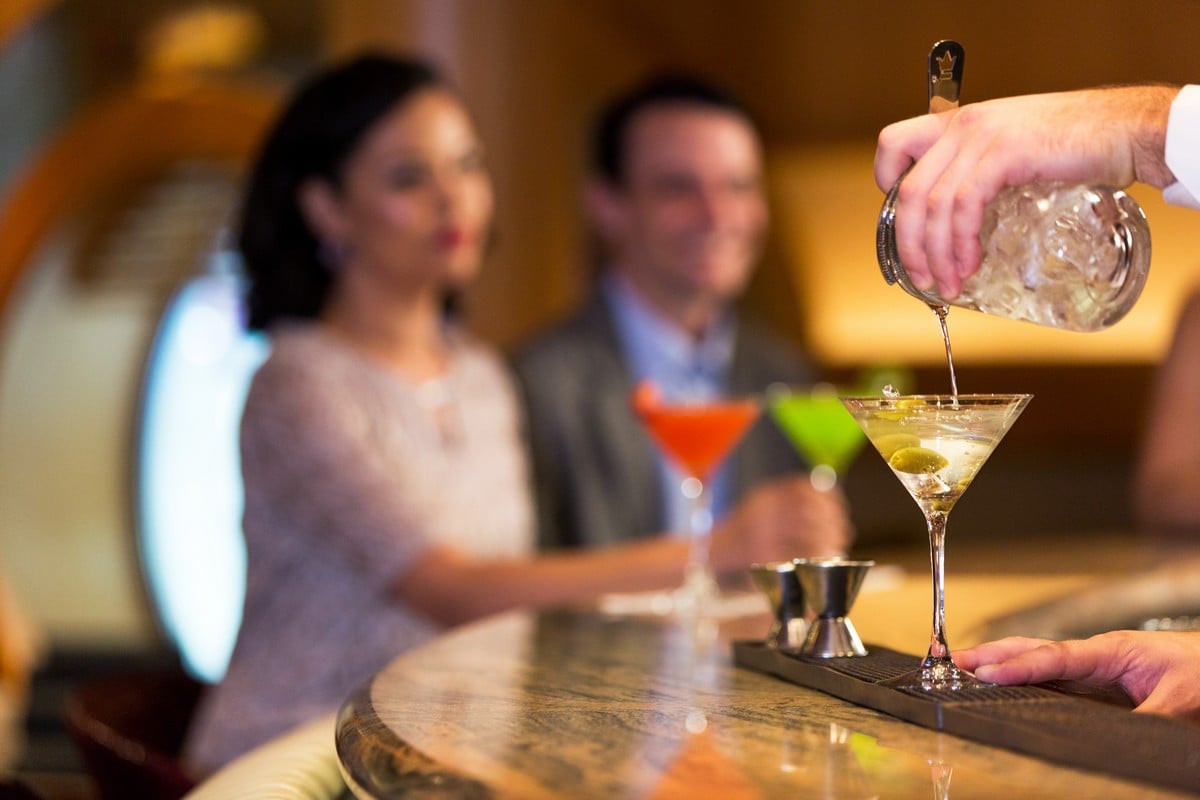 If none of these options seem to be a great fit, you can always fall back on using your credit card points to help bring down the overall cost of your cruise vacation.
If you have to fly to your cruise, you can redeem your points for flights and reduce another significant cost.  
You could use credit card points towards individual purchases, such as cruise add-ons, like shore excursions or drink packages.
These add-ons can be purchased through Royal Caribbean's Cruise Planner website before the cruise begins.
Read more: Should you buy pre-cruise purchases now or wait to buy it onboard?