In:
Perhaps the most common question we get on Royal Caribbean Blog is how someone can save money on a Royal Caribbean cruise or just get a good deal on their sailing.
It certainly makes sense to get questions like this, because no one wants to overpay for their cruise and we would all prefer to spend the least possible for our cruise so we have more money to spend on things like shore excursions, souvenirs, drink packages and more.
While there is no silver bullet solution that will work for everyone, there are some good guidelines we can share to getting you the best possible pricing.
Book as early as you can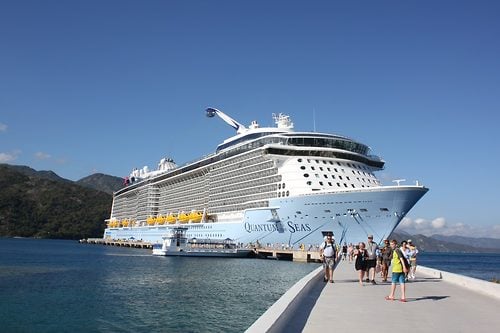 We will start things off with our best tip, and that is to book your Royal Caribbean cruise is far in advance as you can to get the lowest possible fares.
In general, Royal Caribbean rewards those that book their cruises early with the lowest fares.  As more people book a given sailing, prices tend to rise because there is less inventory available.
Royal Caribbean typically publishes its cruise schedules up to two years in advance, which sounds like a lot of time to wait for a cruise, but it is among the best ways to lock in the best prices.
Your best bet is to book early and place a deposit on a sailing that can lock in that price until your final payment date.  This not only gives you the lowest possible price, it also gives you the most time to make payments on the cruise.  Plus, that deposit is fully refundable if you happen to change your mind later.
If you cannot book two years in advance, that is okay too.  They key is not to wait, but instead book a cruise as early as you can.
Use a travel agent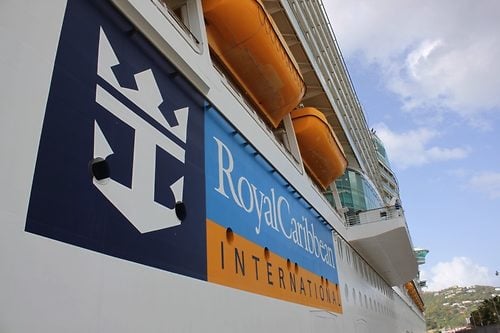 Whether you are brand new to Royal Caribbean or a veteran, you really ought to book your cruise with a good travel agent.
Travel agents are paid by Royal Caribbean and cost you nothing to use.  What they offer to the customer is quality service and expert advice on Royal Caribbean bookings.
It is their job to stay on top of the various deals and promotions Royal Caribbean rolls out there and because they are constantly pricing a variety of sailings across Royal Caribbean's fleet, they may be aware of deals and savings out there that you might not have considered.
In addition, even after you book a cruise, Royal Caribbean is constantly rolling out new promotions that could save you even more money, and a good travel agent will be there to re-price things for you without your intervention.  
On a personal note, I book all of my Royal Caribbean cruises through a travel agent for the service they provide.  I figure, let them sit on hold with Royal Caribbean while I do something much more fun!
Book a cruise during less-busy months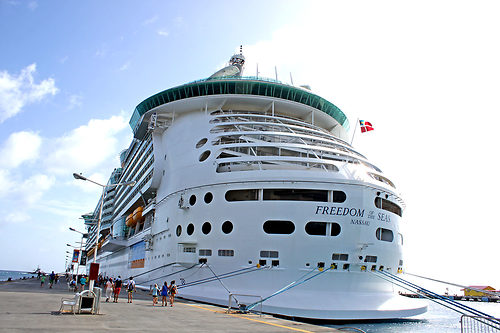 The first two tips I shared will get you some great prices, but if you want to find those super low cruise fares, then you ought to consider taking a Royal Caribbean cruise when many others are not willing to.
Royal Caribbean offers cruises throughout the year, but there are certainly times of the year when cruising is more in-demand than other times. 
Since Royal Caribbean is a family cruise line, what you want to do is avoid taking cruises when kids are off from school for holidays.  Summer, Christmas, Spring Break and Easter are all times when families have built in vacation time and many look to cruise.
If you can, consider taking a Royal Caribbean cruise when most schools are in session because these are the times of year when you will be able to net some super savings.
The best months for the lowest fares include
January (except New Years)
February (except Presidents Week)
First two weeks of March
October
November (except Thanksgiving)
First two weeks of December
To illustrate this point, here are two Freedom of the Seas sailings to consider. Both cruises are six nights, leaving from Fort Lauderdale and priced for two passengers in an inside stateroom
December 4, 2016 sailing: $1472.18
December 24, 2016 sailing: $2321.86
That is a $849 difference in price between two identical sailings separated by a few weeks!
Consider ships sailing from alternate ports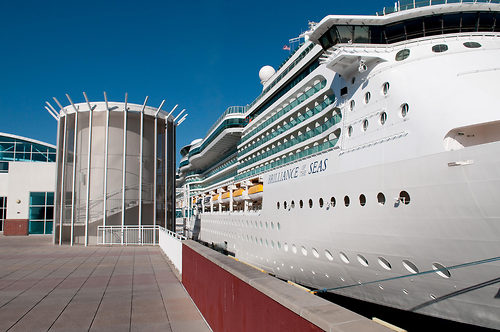 In addition to considering time of year, also consider the ports Royal Caribbean sails from and which ones can get you a better deal.
Royal Caribbean offers cruises from a variety of ports around the world, but some sailings always seem to be priced lower than other sailings mainly due to where the cruise departs from.  
The reason prices are lower from certain ports is because they are more difficult for out of state guests to travel to, and thus, there is less demand for these sailings.
In North America, you can often find great rates from these cruise ports.
Galveston, Texas
San Juan, Puerto Rico
Tampa, Florida
If you are willing to fly a little further and/or drive a bit more, Royal Caribbean cruises from these ports tend to offer some fantastic deals consistently throughout the year.
Skip the brand new ships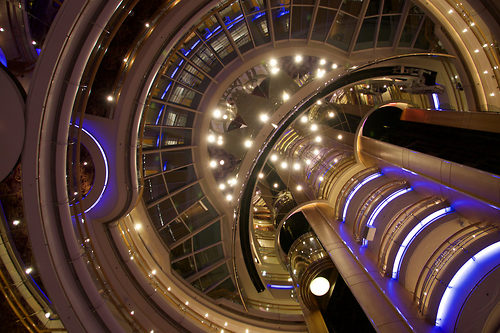 When you watch any of Royal Caribbean's television commercials, you will see scenes from their Quantum and Oasis class ships and they are absolutely amazing experiences, but they also come with premium pricing.
Royal Caribbean has a fleet of 23 cruise ships and they all offer really fun experiences.  The thing is, Royal Caribbean charges a premium for its newest ships, so some of the best deals can be found with the (relatively speaking) older classes of ships.
I know it sounds like with an older ship they will not have all the whizz-bang features of the new ships, but Royal Caribbean has spent millions of dollars in upgrading these ships and I would not hesitate to cruise on them.
Here are my favorite five ships that offer a tremendous value for the money
Independence of the Seas
Liberty of the Seas
Enchantment of the Seas
Navigator of the Seas
Brilliance of the Seas
There are plenty of others as well, but the bottom line is if you can look past the latest and greatest, you can find great deals on some truly amazing ships.
What are your best tips for Royal Caribbean cruise deals? Tell us in the comments!