In:
Going on a cruise ship for vacation doesn't have to cost an arm and a leg.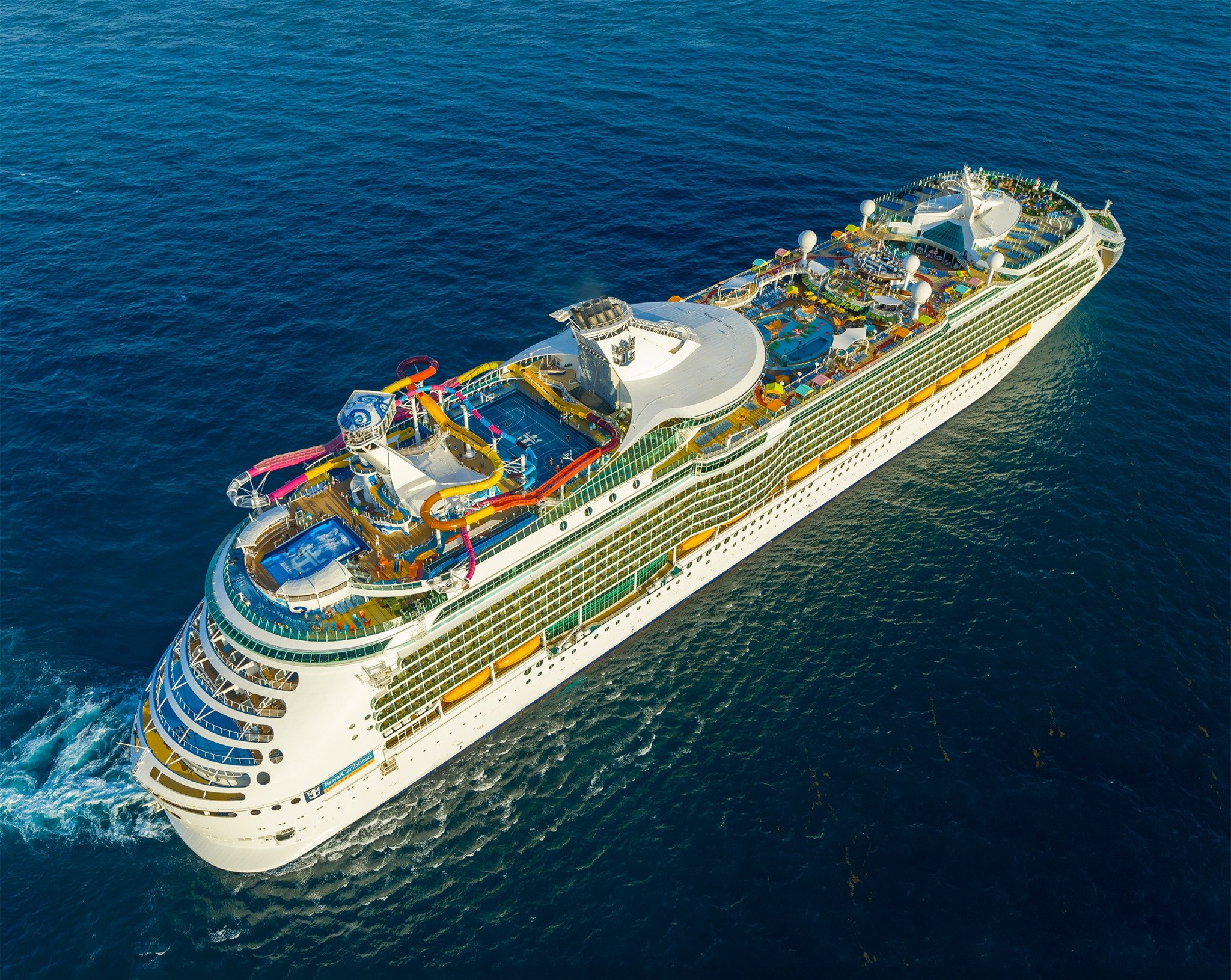 Royal Caribbean has restarted sailings again this summer, and with more ships set to resume sailings this year, lots of ships and itineraries to choose from.
One of the strengths of sailing with Royal Caribbean is the value they offer across their ships.  While you can splurge for a suite or spend lots onboard, there are some easy ways to keep your vacation budget in check and still have a great time.
I'm not talking about some theoretical vacation where you just sit in your cabin as a way to avoid temptation. Rather, there are some easy ways to have a great time onboard while saving money.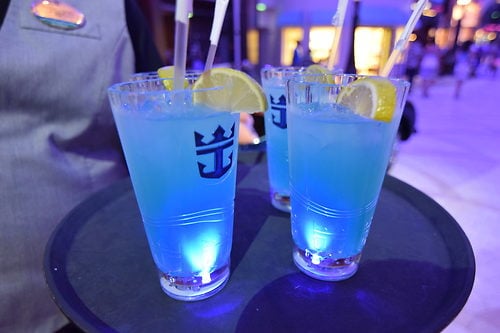 For anyone on a tight budget, or just someone who wants to make their money go further, I have some simple ways to have a great experience for as cheap as possible.
Book a recently refurbished ship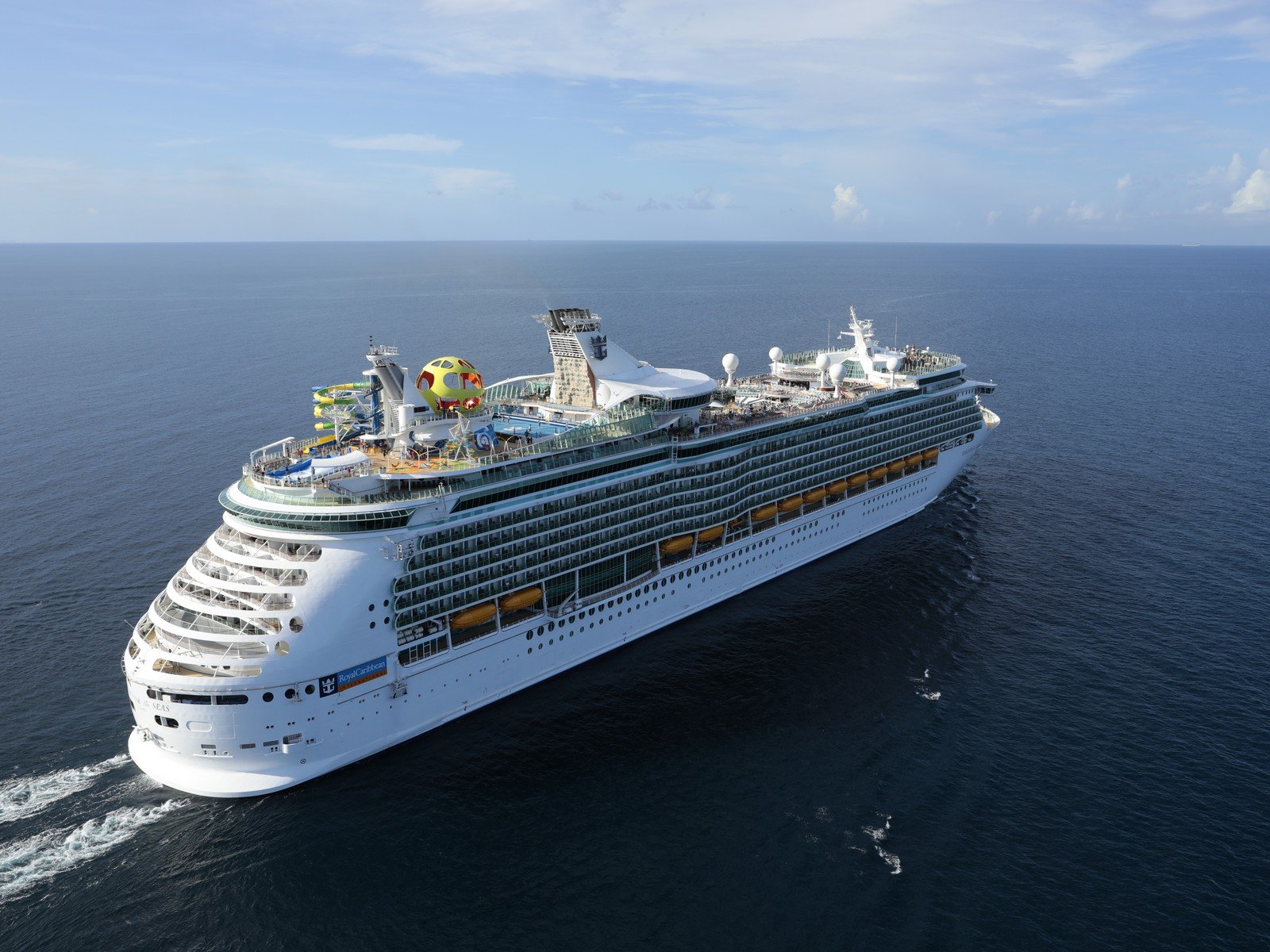 The best value right now in Royal Caribbean's fleet are its refurbished Voyager Class ships.
From 2018 to 2020, Royal Caribbean instituted a new ship upgrade program called the Royal Amplified program, which added multimillion-dollar upgrades to some of its biggest ships.
In my opinion, the Voyager Class ships have the best bang for your buck right now because they are at least 3 classes of ships "older" and "smaller" than the newer vessels, but they are still big ships with lots to do.  Add to that the recent upgrades and you have a really good price to book a cruise.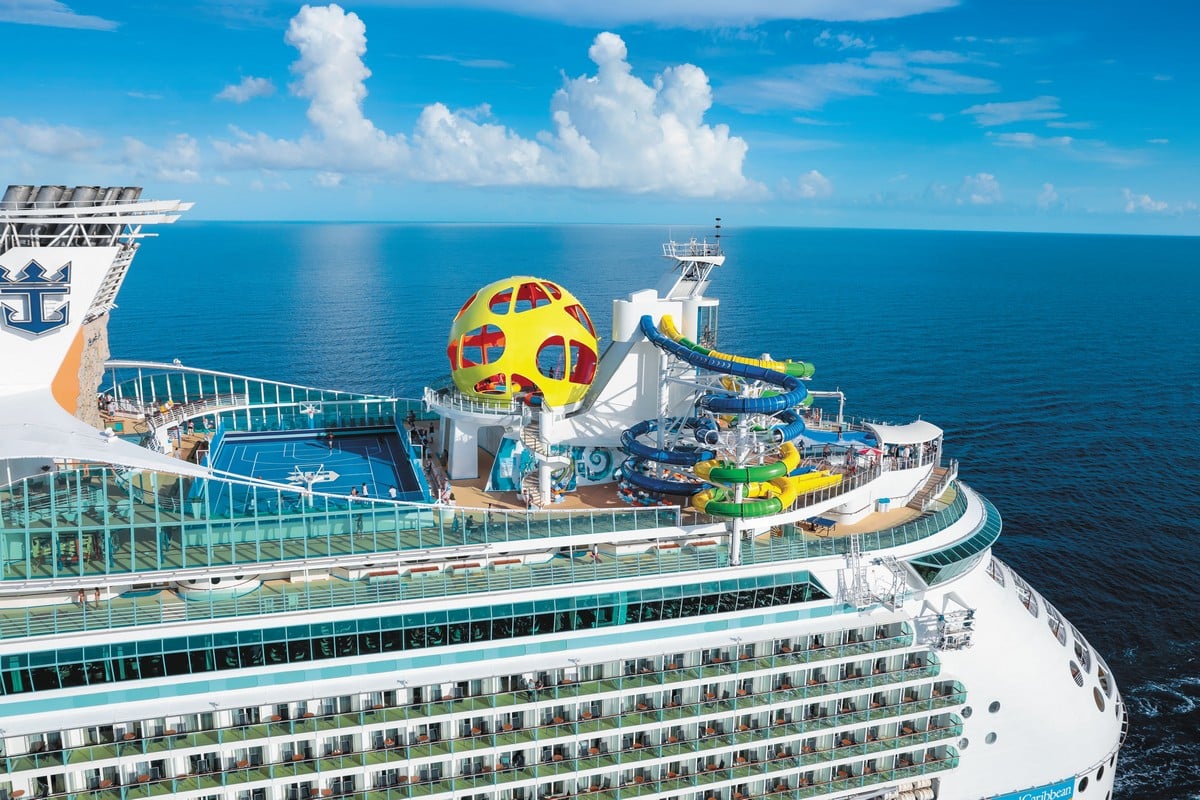 I would focus primarily on Mariner of the Seas and Navigator of the Seas, although Voyager of the Seas did get upgraded as well.  Adventure of the Seas had an upgrade before the Royal Amplified program began, but her amplification and Explorer of the Seas' amplifications were both cancelled due to the global health crisis.
In short, booking a Voyager Class ship will get you a big ship feel, with some great things to do onboard, without paying top dollar for it.
Read more: What was added to each Royal Caribbean ship during its Royal Amplified refurbishment
Pick a ship that visits Perfect Day at CocoCay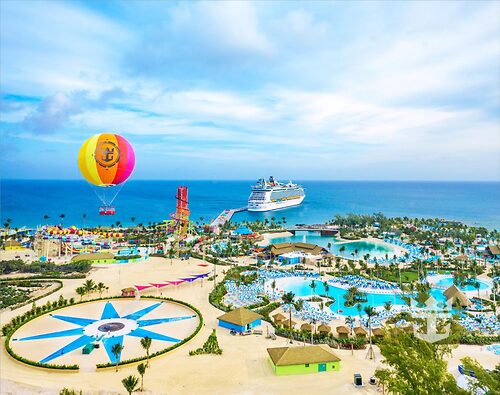 The key to saving money is to take advantage of all the free things Royal Caribbean offers, and their private island in The Bahamas has lots to do without spending extra.
Perfect Day at CocoCay is a private island for Royal Caribbean, which means there is no cost to walk off the ship and explore the island.  The vast majority of the things to do on the island are complimentary, including the beaches and a freshwater pool.
Nearly all the food on the island is included as well, so you can really enjoy a full day without spending anything extra.
If you have younger children, there are two splash zones that are free as well: Captain Jill Galleon and Splashaway Bay.  While it doesn't have the thrills of the water park, it is exactly what younger children want: lots of splashing and even a few tame slides.
Here's a list of what's included with your day at Perfect Day at CocoCay:
Splashaway Bay
Captain Jill Galleon
Skipper's Grill
Chill Grill
Snack Shack
Beach chairs and umbrellas
Oasis Lagoon
Chill Island
South Beach
Sports Courts
Freshwater showers
Tram service
Beach access wheelchairs
Read more: 40 Perfect Day at CocoCay tips, tricks and secrets
Drink at ports of call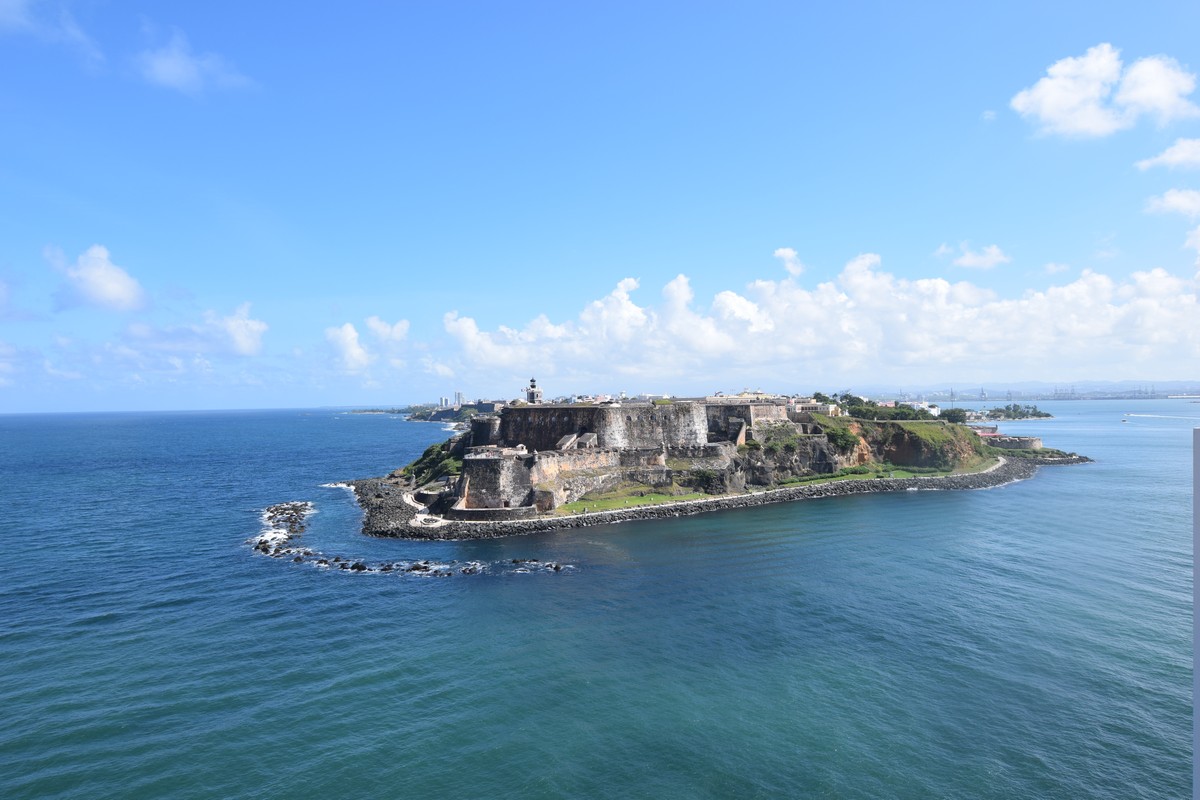 One of the top extra costs someone can incur on a cruise is alcohol.  Alcoholic beverages are not included in your cruise fare, so you are either paying for each drink as you order them or purchasing an unlimited drink package.
If you really want to save money on drinks, wait to do your drinking at the ports of call you visit.
The average price of a beer on Royal Caribbean is right around $8 before gratuity, and cocktails come in between $10 - $13 per drink.  If you opt to drink in one of the ports your ship visits, you will often find the same drinks at a fraction of that price.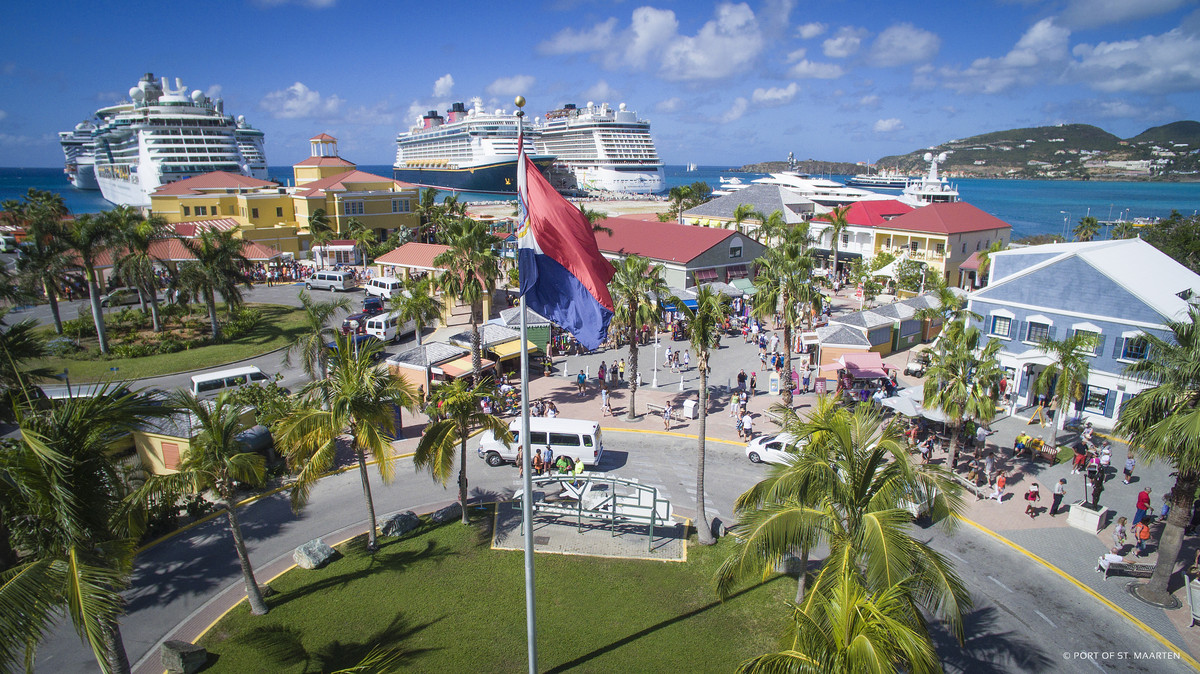 In most ports, there are bars right near where your ship docks.  This means you do not have to go far to enjoy a cheaper drink.
Let Royal Caribbean pick your room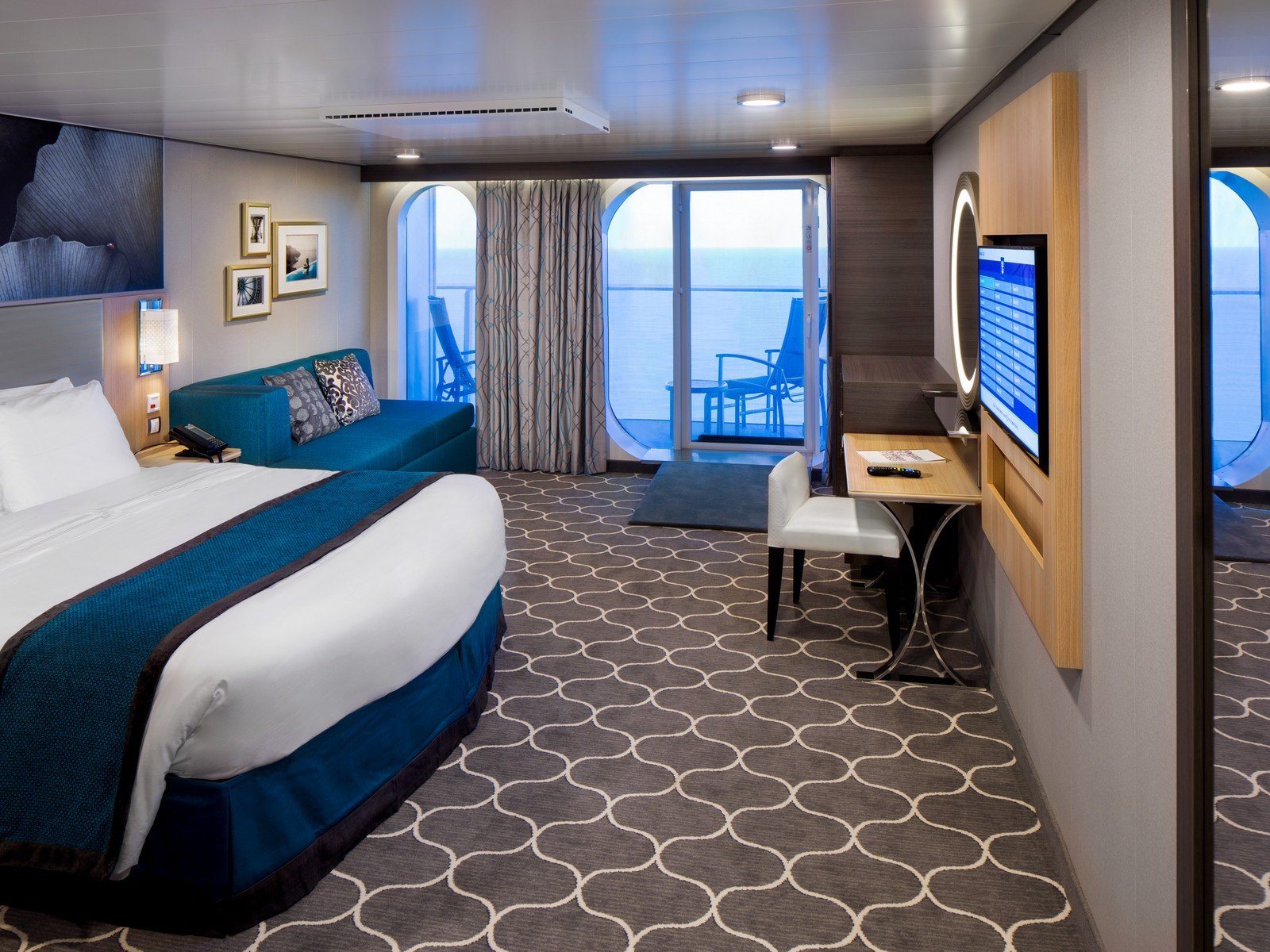 When you book your cabin, often there is the choice to pick a specific room, or let Royal Caribbean assign one for you.
When Royal Caribbean chooses a room for you, it is called a Guarantee Cabin, and that means they will ensure you get a stateroom of at least a certain category you designate.  It's even possible it could be a higher category, although I would not count on that happening.
Before you choose if you want a guarantee room or not, Royal Caribbean will show you the price difference.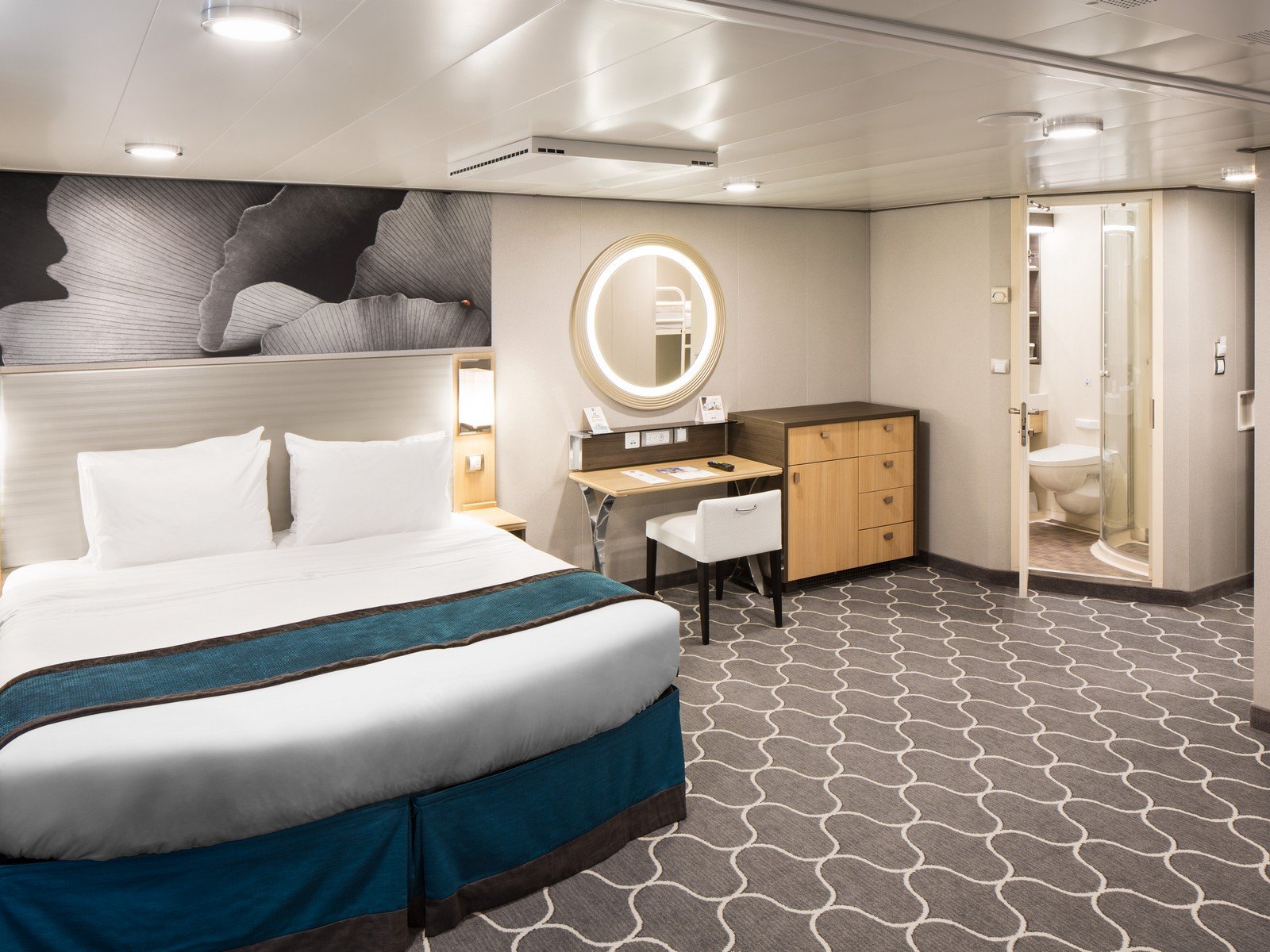 If you are worried this will mean they will assign you the worst possible room, that is actually not the case.
In many cases, other guests will book the absolute cheapest room they can find.  Meanwhile, the folks with guarantee cabins end up with a not so bad location.
The other consideration is how much time will you actually spend in your cabin? On cruises, cabins tend to be a place for sleeping, showering, and getting dressed. Otherwise, you are out and about.  So saving money on your room means more money to spend elsewhere.
Read more: Should I book a guarantee stateroom on a cruise?
Bring your own wine and drinks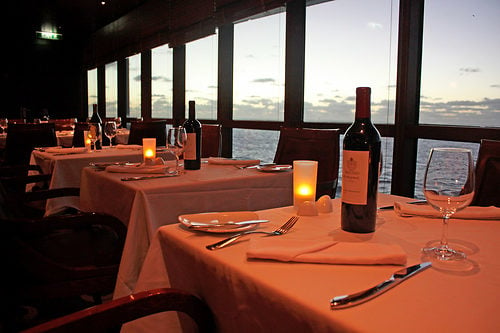 Let's go back to drinking again, because this is one of my favorite tips for how to save money on your bar tab.
Royal Caribbean allows all guests to bring up to 2 bottles of wine (750 ml) per cabin onboard their ship on embarkation day.  You can drink this wine in your cabin, or bring it to a restaurant or bar to be opened.
There is a corkage fee with bringing your own bottle of wine to a bar or restaurant, although in practice, the corkage fee is only sometimes applied.  Regardless, bringing your own wine means you can not only bring your favorite type and brand, but purchase it at retail prices instead of the upcharged prices you would find onboard.
In addition to wine, Royal Caribbean also allows a limited amount of non-alcoholic beverages to be brought onboard on embarkation day.
You can bring up to 12 standard (17 oz.) cans, bottles or cartons per stateroom of your favorite non-alcoholic beverage (soda, bottled water, etc).
Read more: What food or drinks you're allowed to bring on a Royal Caribbean cruise
Try the spa while ship is in port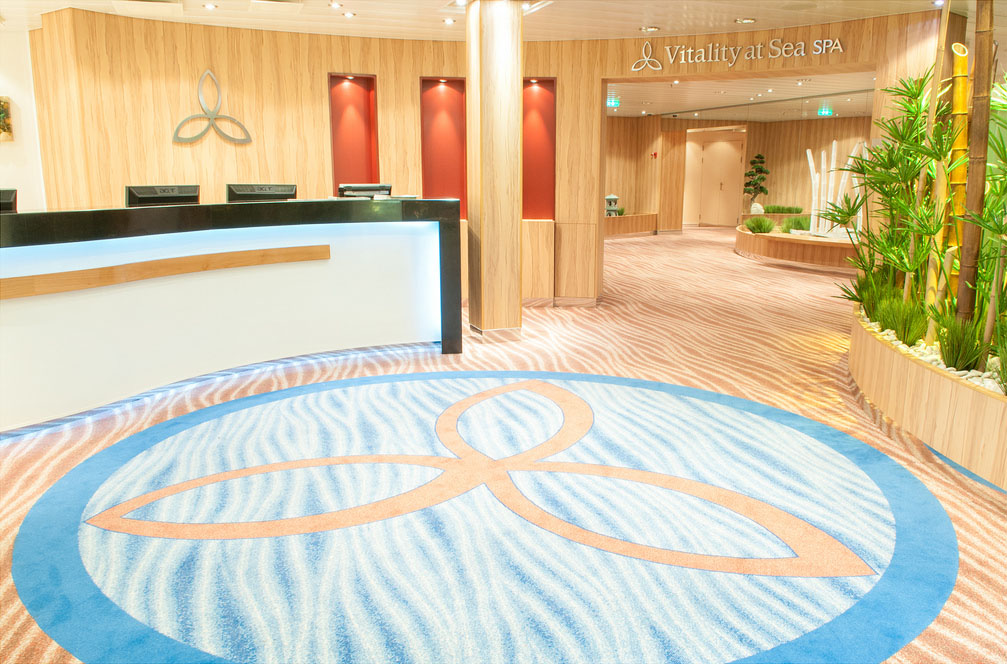 With all the money you are saving with these other tips, maybe you would like to treat yourself to a massage while onboard.  
The best way to save money and get the lowest possible price for any service in the spa is to book something while the ship is in port.
Quite often the spa runs daily specials, with the best prices being when the ship is docked in a port of call because most guests are off the ship, and there is significantly less demand for the spa services.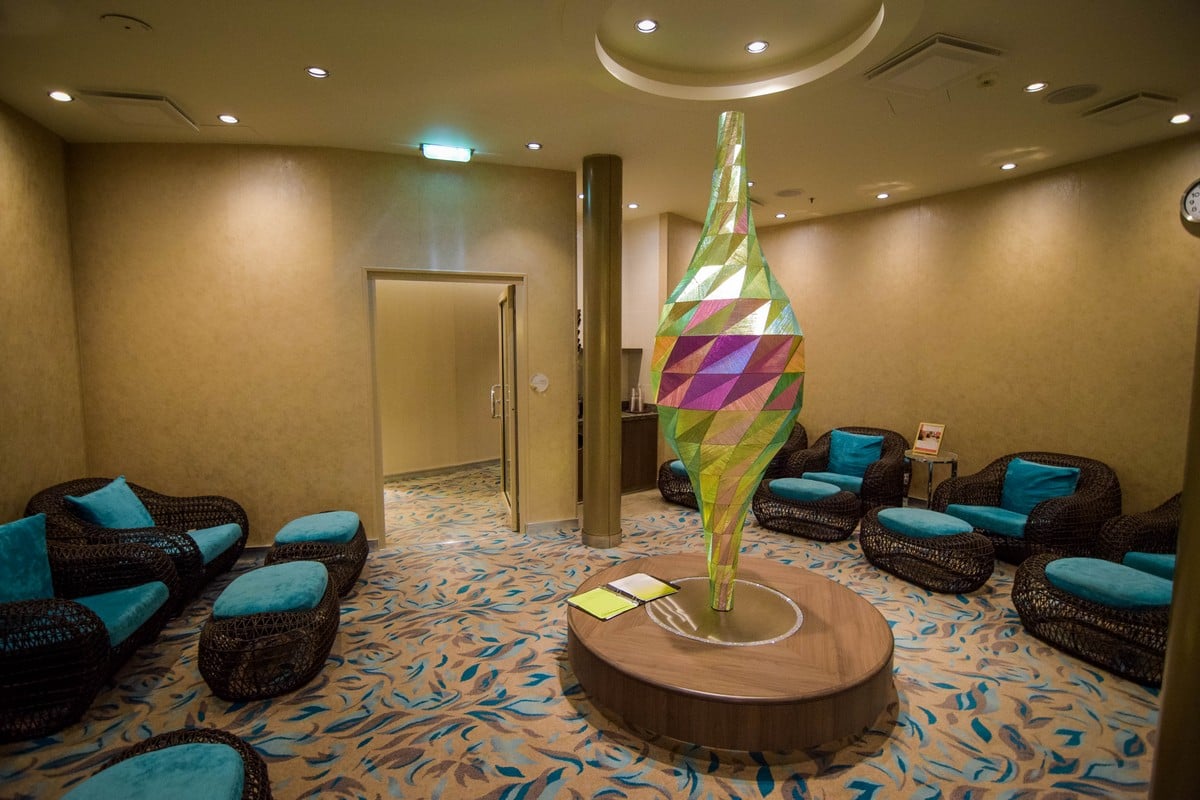 You can wait to see the daily spa specials advertised in the Cruise Compass, or go to the Vitality Spa and ask what offers they have during the sailing.
Read more: Cruise FAQ: Saving Money
Walk around ports instead of booking a tour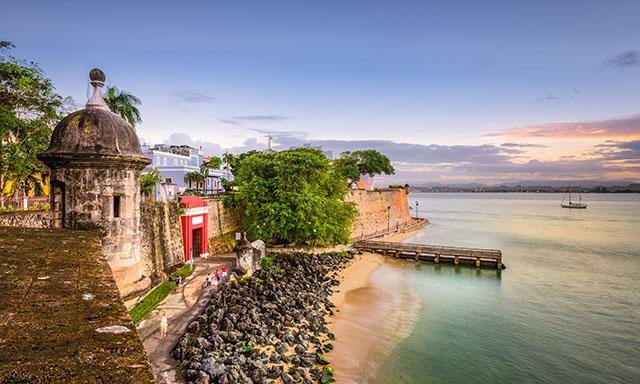 When your ship visits a port, don't feel as though you need to book a tour in order to explore a port.
Subject to current health protocols, most ports are great places to walk off the ship and simply explore on your own.  There is usually a built up port area you can walk around that has bars, shopping, and maybe even a cultural sight or two.
Some ports are even close enough to a city that you can easily walk from the ship to the downtown area and explore on your own.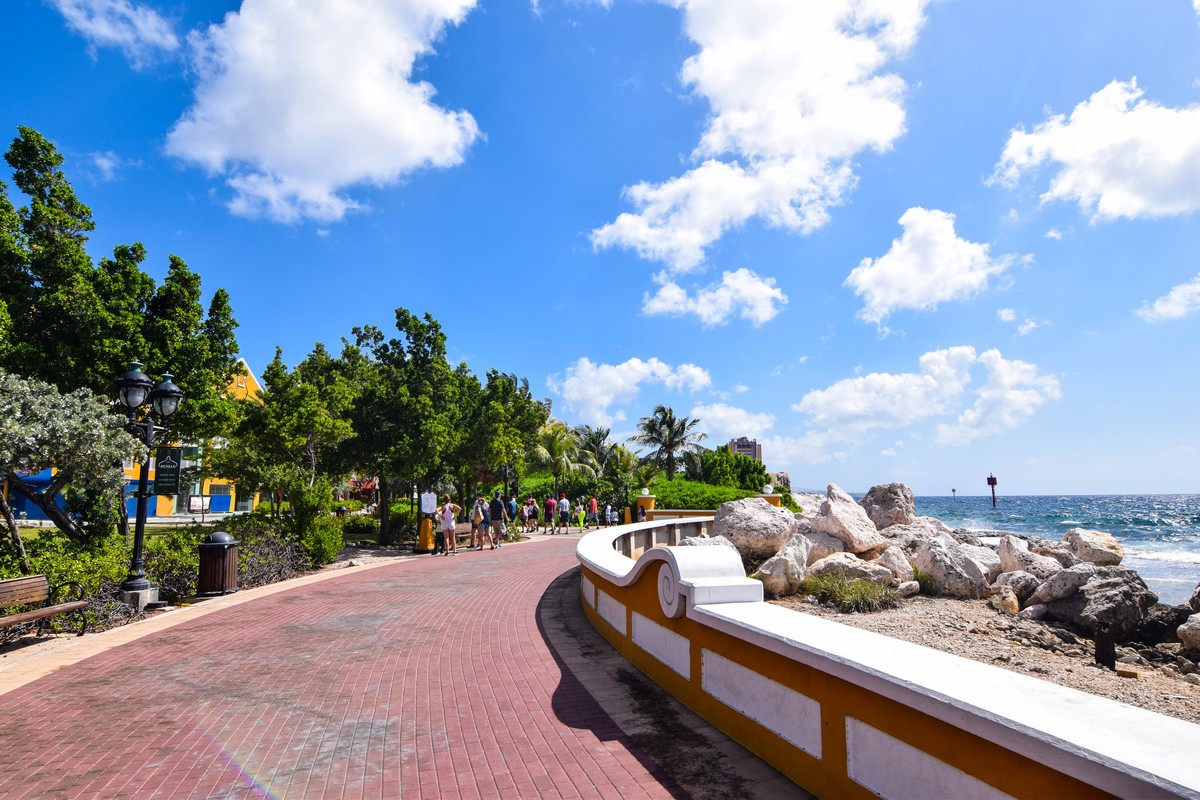 If the main attractions are not walkable, taxis are usually very inexpensive options.
Read more: 45 ways to save money on a Royal Caribbean cruise
Look for shoulder season cruises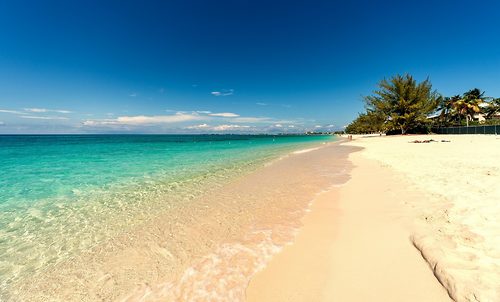 When it comes to finding the lowest prices for a cruise, try the shoulder season.
These are the times of the year before and after the peak of a given season, when ships are sailing, but demand is significantly less.  This could be because the weather is not as ideal, school is still in session, or just before or after a ship transitions to a new area.
The cheapest times of the year to cruise the Caribbean will be....
January (minus New Years week) [School in session]
First two weeks of February [School in session]
May [School in session]
September [Hurricane season]
October [Hurricane season]
First two weeks of December [School in session]