In:
Ever since Royal Caribbean amplified Mariner of the Seas, it has become a very popular cruise ship with new cruisers and veteran cruises alike.  There is so much to see and do onboard, and we decided to list the five things about Mariner of the Seas that we think are just so darn cool that they deserve some recognition.
5. Bamboo Room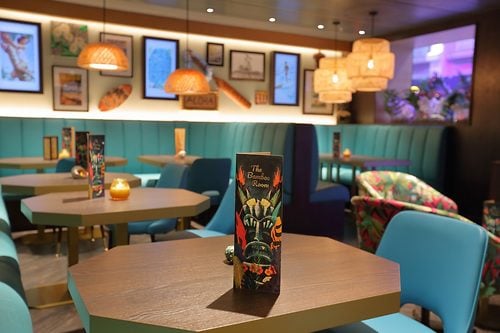 Lounges are not new to Royal Caribbean, but Royal Caribbean hit a homerun with the Bamboo Room lounge.  Mariner of the Seas was the first ship in the fleet to get the Bamboo Room and it offers a laid back Polynesian throwback vibe, featuring kitschy-cool craft cocktails like the Island Old Fashioned and Tiki Tea.
What makes the Bamboo Room so darn cool is the combination of decor, great menu, and fun times.  When you are looking for a spot to grab a few drinks, the Bamboo Room is a must-visit place.
4. Escape Room: The Observatorium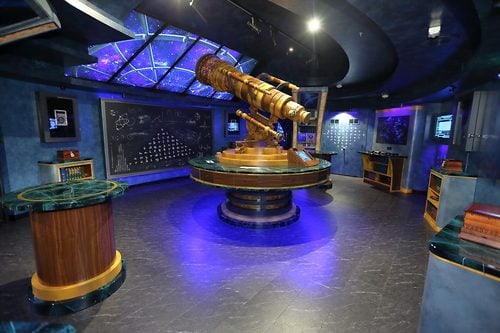 Often people associate certain activities with being on a cruise ship, but the Escape Room: The Observatorium game breaks all those molds.
The Observatorium is an immersive escape room game, where guests work together to solve a series of clues and riddles before time runs out so that they can "escape" the room they are in.
Royal Caribbean teamed up with a leader in the escape room experience to create a dedicated space on Mariner of the Seas where guests can try their best to find all the clues and figure out a way to beat the game before time runs out.
It is a great challenge, and a ton of fun in the process.
3. Izumi Hibachi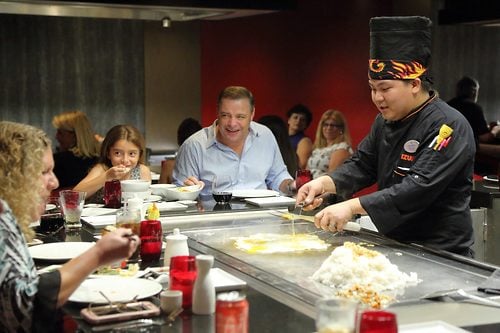 One of our favorite specialty dining options on any ship is Izumi Hibachi and Sushi, which is Asian-inspired dining featuring hibachi, sushi and sashimi and more.  A hibachi meal is fun for the whole family, and offers authentic flavors, the freshest ingredients and impeccable presentation.
Chefs show off their meticulous cooking skills entertaining guests with playful tricks, all while preparing an Asian-inspired meal to perfection. Not only is the food really good, but the entire experience of preparing the meal makes for a fantastic show.
2. Sky Pad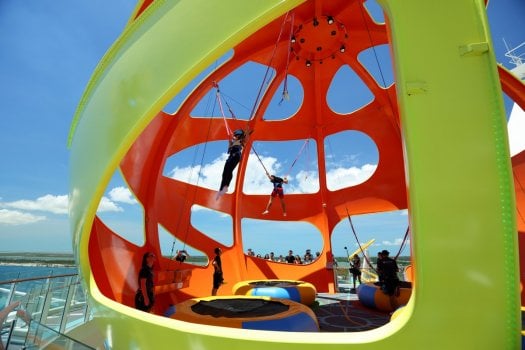 The Sky Pad, a bungee trampoline experience, combines virtual reality with the energy of a trampoline experience. It is a compelling combo, and what it leads to is a really fun sea day activity.
While you bounce up and down on the trampoline while tethered to bungee cords, you will enter a video game virtual reality experience that takes you to moon craters or to compete in intergalactic games.
1. Perfect Storm water slides
It is hard to overlook the water slides on Mariner of the Seas, known collectively as The Perfect Storm. The pair of water slides serve up thrills every day of your sailing on Mariner of the Seas, and it is something families seemingly cannot get enough of while onboard.
 Located at the rear of the ship, Typhoon and Cyclone will intertwine as sliders race down towards a final plunge at the conclusion of the slide. It is something you will want to try again and again.