In:
Going on Royal Caribbean's Mariner of the Seas and want to know all the best kept secrets and tips for this cruise ship?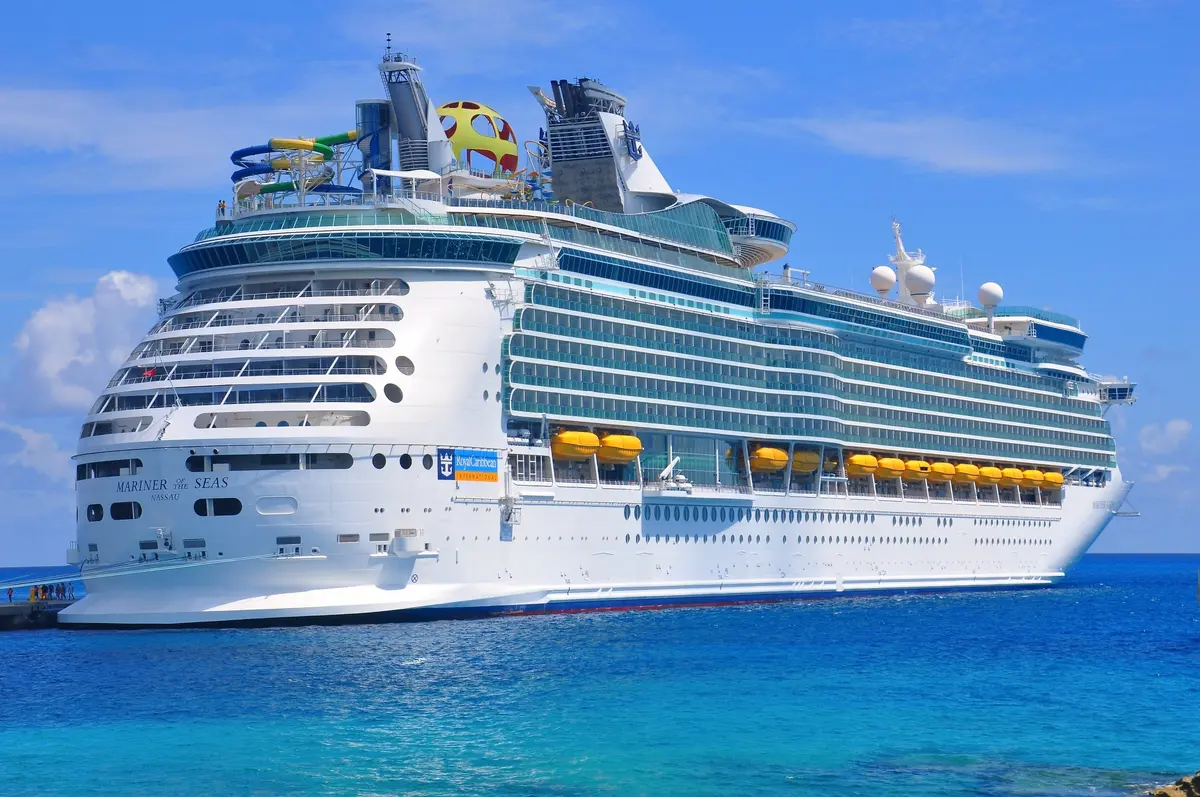 Mariner of the Seas has become a fan-favorite with all the fun things to do onboard, especially after her 2018 Royal Amplification where the cruise line added a variety of upgrades.
No matter your cruise style, there's sure to be at least a few less than well-known things you should know about Mariner of the Seas so that you can take advantage of these when you go on your cruise.
Here's my list of the top Mariner of the Seas hidden secrets that are often overlooked by other guests.
1. Peek-a-boo bridge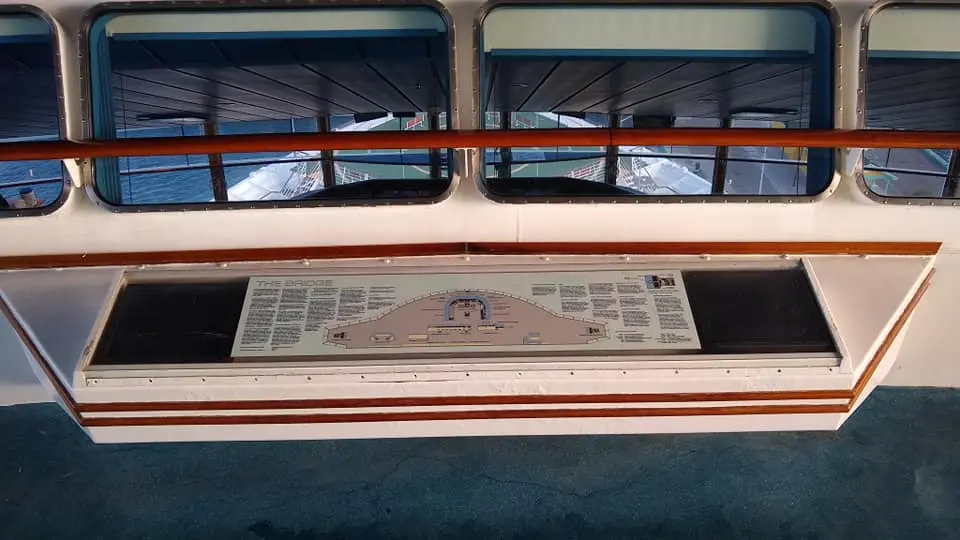 There's a place on Mariner of the Seas where you can "spy" into the bridge of the ship.
The bridge is where the ship's Captain and other officers work to navigate and control the cruise ship. Royal Caribbean has an observational window that allows passengers to see into the bridge.
Known as the Peek-a-boo bridge, it's located outside in front of the Vitality fitness area.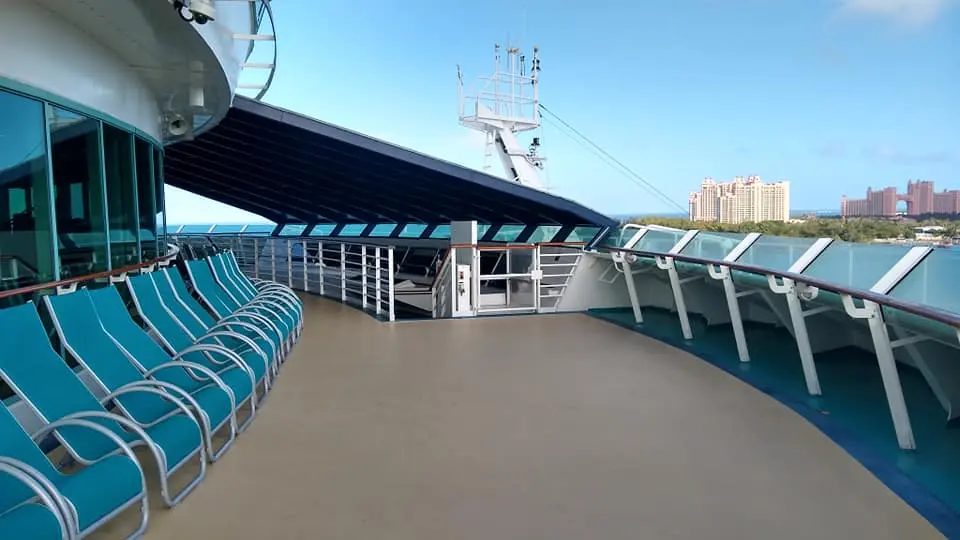 You can get to it by going up to deck 12 forward and walking outside towards the front.
2. There are two cabins for solo cruisers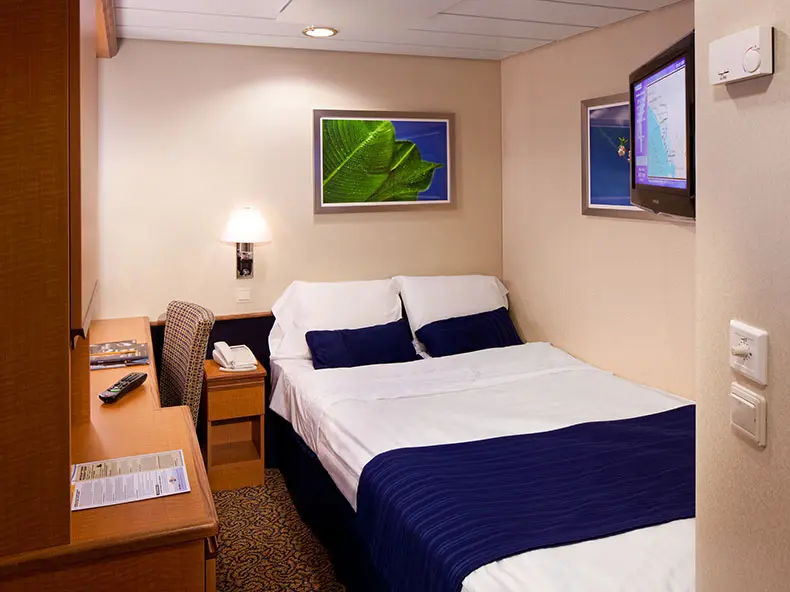 If you are looking to go on Mariner of the Seas but are traveling by yourself, the ship has two cabins for solo cruisers.
Not that many Royal Caribbean cruise ships offer cabins for solo cruisers, but these smaller inside rooms are designed for someone on a cruise alone and the best part about these cabins is they do not have a single supplement fee. This means a solo cruiser isn't essentially paying double.
The two rooms are located behind the large round Loyalty Ambassador's desk on deck 2.
If you want to book a studio cabin, you'll need to act quickly as they sell out early.
3. Hidden little spot behind Starbucks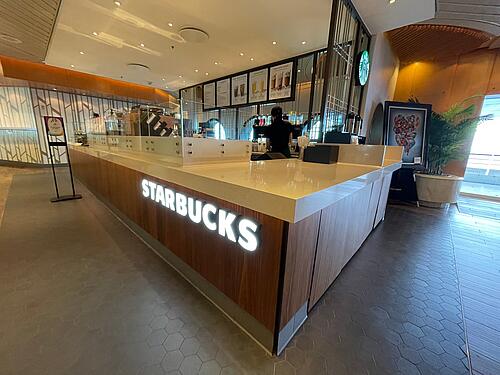 Whether you order a coffee from Starbucks onboard or not, there is an overlooked seating area to go to that is a great indoor spot to getaway from the crowds.
If you walk to the left of Starbucks, there is a seating area behind the kiosk that has chairs and tables, perfect for reading a book or talking with friends.
There are also large windows so you can see the ocean pass by from the chairs.
4. Visit the helipad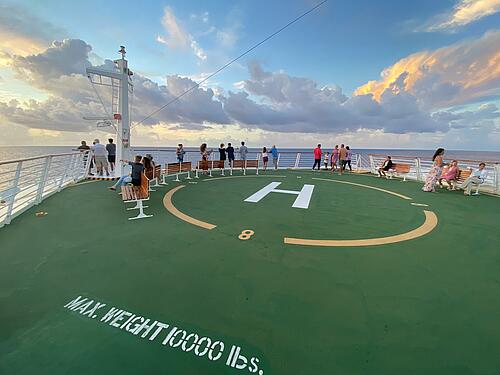 Perhaps my favorite spot on any Royal Caribbean ship is the helipad, and you can go there.
On Deck 4, the promenade deck has helipad access all the way forward. As you walk forward, you will see stairs going up a deck and that leads to the bow of the ship.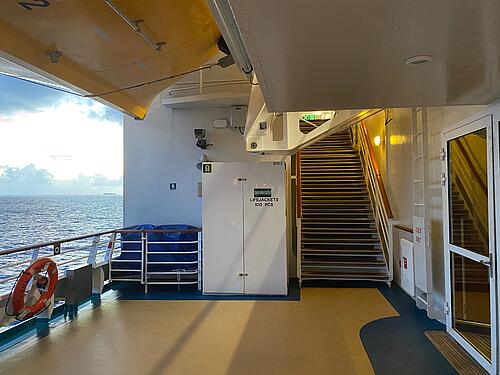 From here, you have one of the best views for sailaway.
5. Quiet deck place to relax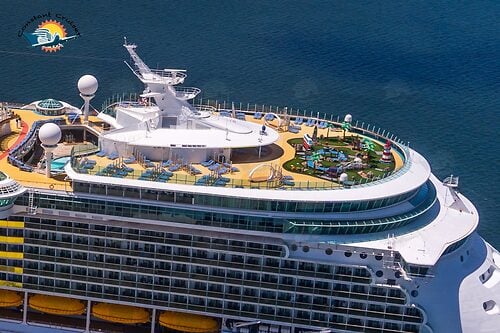 Looking for comfortable seating outdoors that is perfect to chill?
All the way forward on deck 13 has some great seating that is far enough from the pools that you won't have much competition for a seat, and quiet enough you could even sneak in a nap between chapters of your book.
There are even comfy day beds you can snag! 
6. Find the Stowaway Piano Player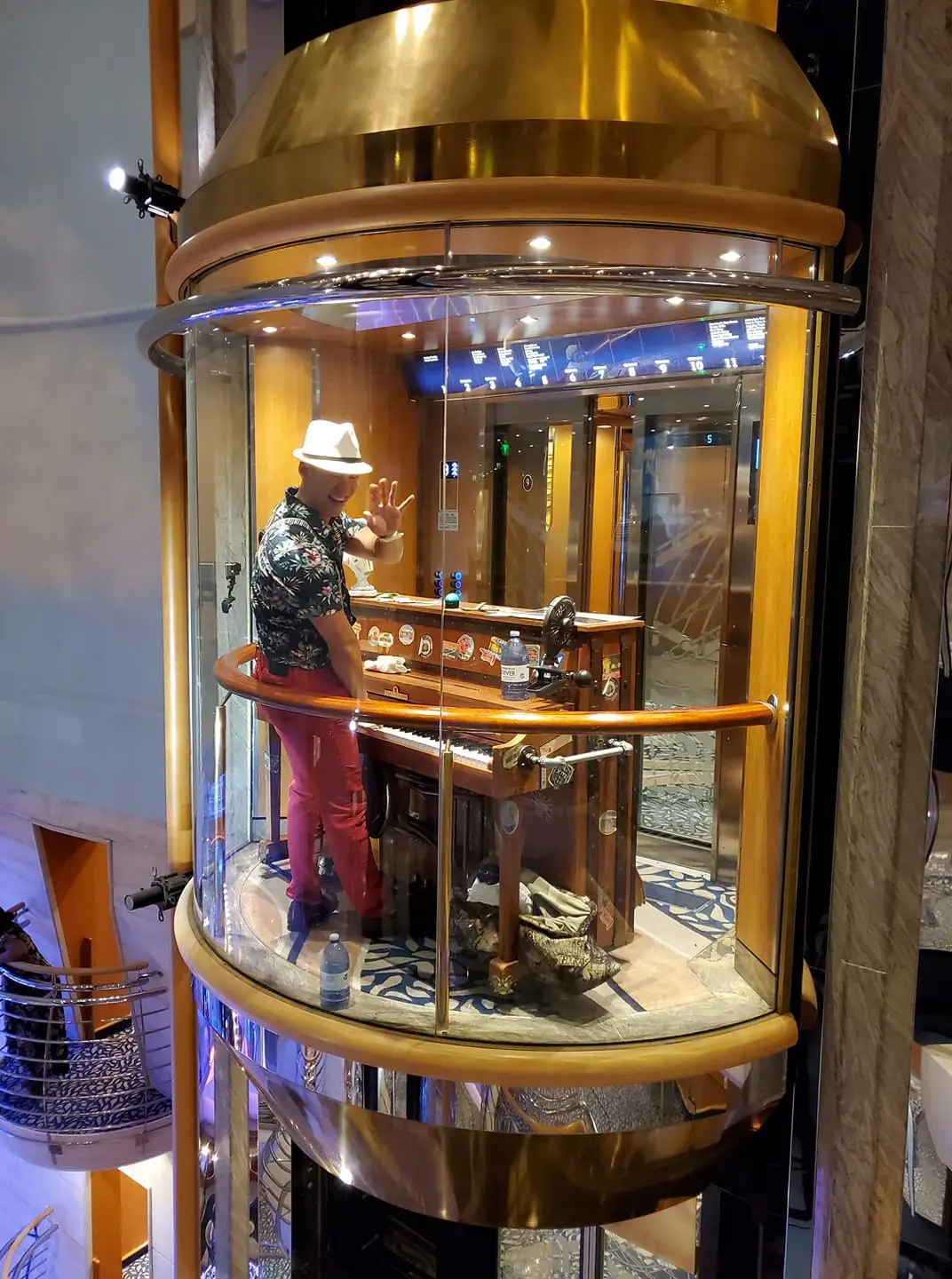 One of the best not-so-well-known entertainment options that Royal Caribbean has recently added is the "stowaway" piano player.
The idea is there is a piano player with a far-out piano that will move around the ship and perform for guests but encouraging guests to not report him.  
The stowaway piano player will appear around the ship at different times during the cruise.
7. Balcony dividers can be removed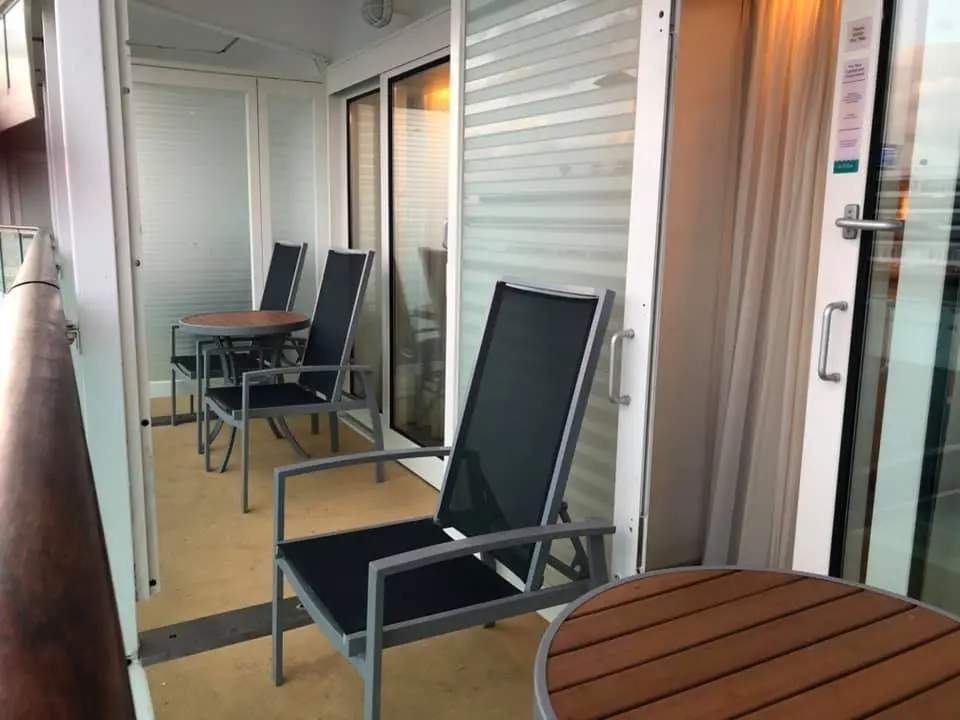 If you happen to have connecting balcony staterooms, most Voyager-class ships cannot have their balcony dividers removed.  However, on Mariner of the Seas that is not the case.
If you're interested in opening up balcony dividers on Voyager of the Seas, Explorer of the Seas and Adventure of the Seas, the balconies are attached to the ships' hull and cannot be removed. But on Mariner of the Seas, the balcony dividers aren't attached and can be removed.
8. Try a few of the best alcoholic drinks onboard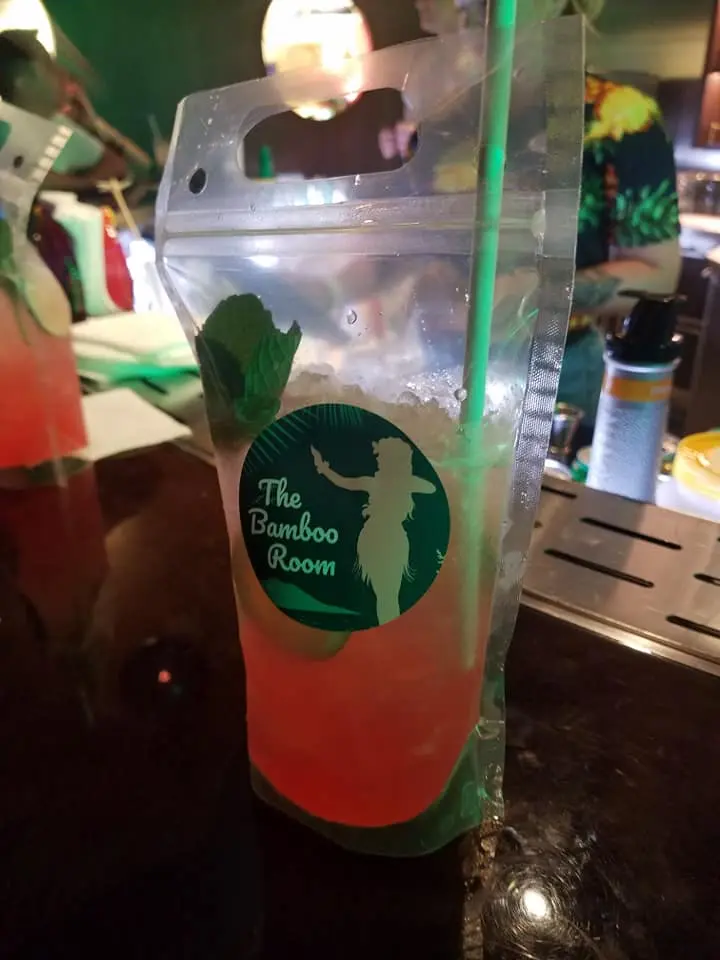 Need a recommendation for drinks that stand out on Mariner of the Seas?
At the Bamboo Room, there is the "On the run", which is served in a "capri-sun" style drink pouch. Perfect for enjoying in the bar, or anywhere else onboard you take it.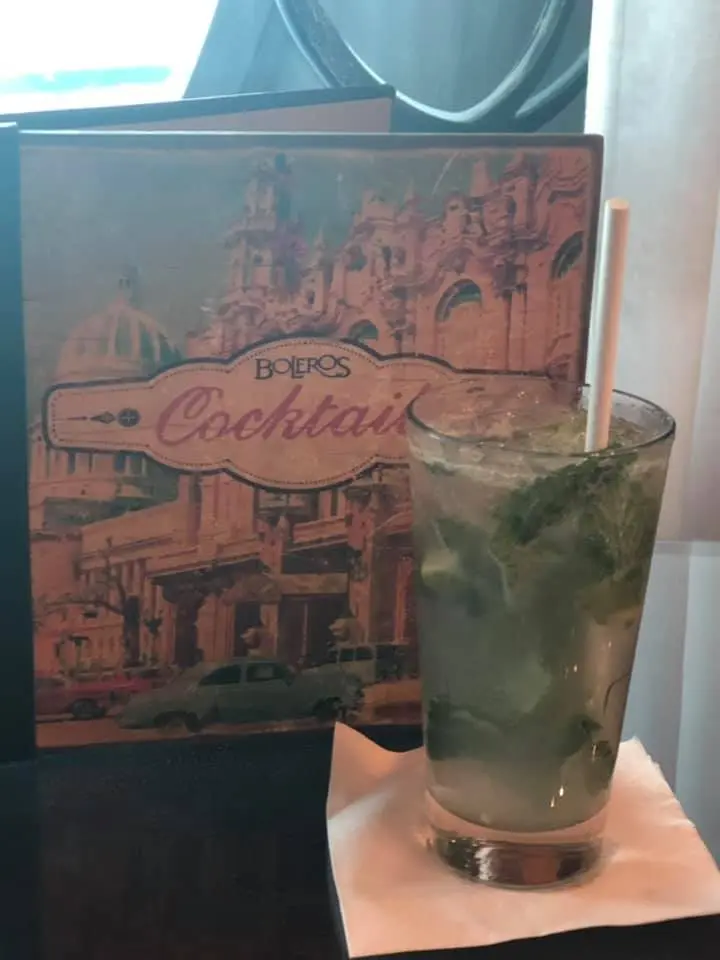 If you want the best mojito, head down to Boleros. They'll use real mint and it will be the highest quality mojito on Mariner.
If you're a beer drinker, head to Playmakers and ask for the beers from Funky Buddha brewery. Playmakers is the only location that serves Funky Buddha brews, which is beer from a small South Florida company that offers great craft beer.
9. Pack socks and pants for ice skating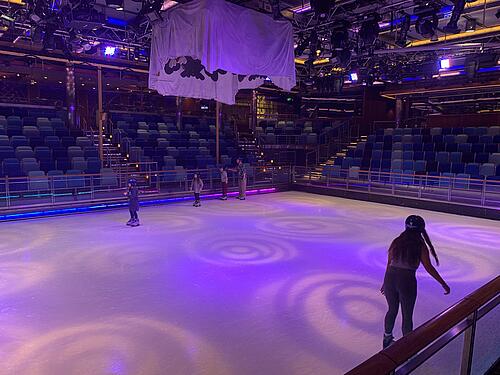 Did you know you can go ice skating on Mariner of the Seas?
Throughout your cruise there will be ice skating sessions offered, where Royal Caribbean provides ice skates and a helmet for no extra charge and you can hit the ice and try it out.
The only catch is you need to have long pants and socks in order to skate. Since most people on a warm Caribbean cruise don't usually pack these items, it's worth reminding anyone interested in trying it out to pack these clothes so you can hit the ice.
10. Alternate walking path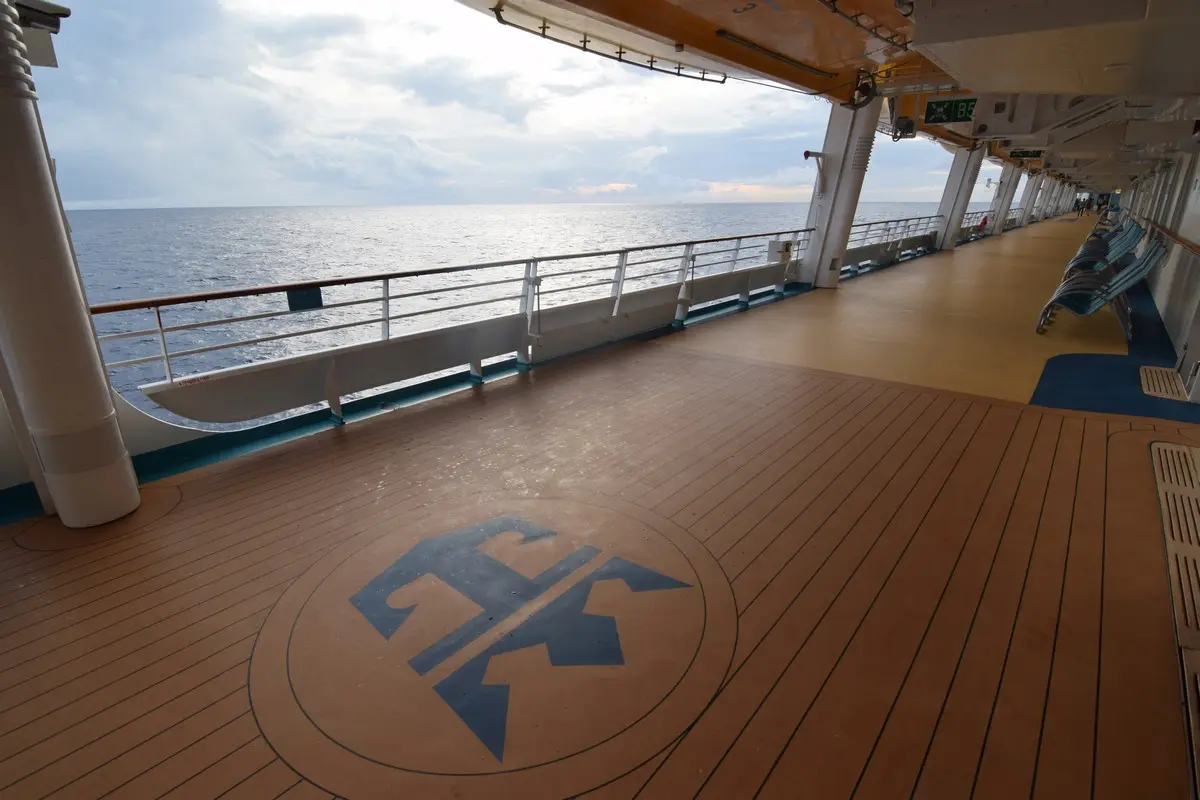 If you like to walk a few laps, there is a jogging and walking path on deck 12, but on sea days it can get very busy up there with a lot of other guests sunbathing and otherwise enjoying the sea air.
An alternative for walking would be the promenade deck on deck 4.
The promenade deck goes all the way around the ship, and more than half of this loop is in the shade.
The promenade deck is accessible on deck 4 from either the forward or aft elevator banks via the large sliding doors.
Did we miss any Mariner of the Seas secrets? Share them in our comments!