In:
If your next Royal Caribbean offers the Sky Pad virtual reality jump experience, then you might be able to pre-book it before the cruise via Royal Caribbean's Cruise Planner site.
We have spotted the option to pre-book Sky Pad sessions on the Cruise Planner site for upcoming Mariner of the Seas and Independence of the Seas sailings. The Sky Pad option is under the Entertainment & Activities menu.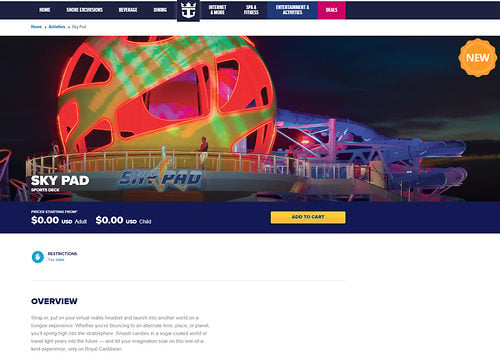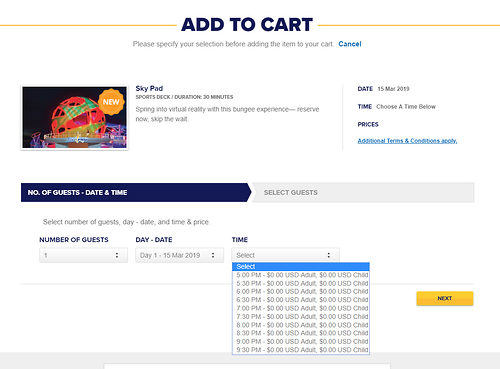 There is no cost to reserve a time, and you can select times from 30 minute blocks.
Thanks to Royal Caribbean Blog reader Jason Cook for alerting us to this change.