In:
Royal Caribbean's Mariner of the Seas will host a world-first dance theme cruise, featuring regional dance veteran Aleena Tan as well as world and regional renowned coaches such as Burn The Floor's Luka Fanni from Italy, Peter Townsend and Belman Salihovic from Australia, Sunny Low, Derrick Torre and Feliz Ferlino from Singapore and Uapan Sdnivongs from Thailandi.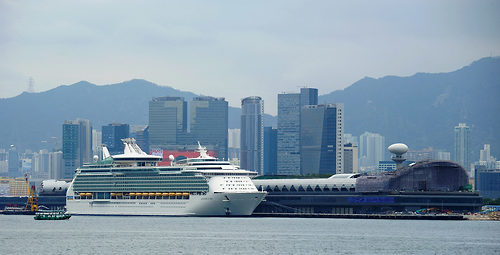 This special event will take place on a 4-night cruise from February 29 to March 4, 2016 from Singapore to Kuala Lumpur (Port Klang) and Langkawi is expected to attract dance enthusiasts from across the region, who will enjoy the exclusive tutelage under these world class class veterans, all brought together on this cruise.
Workshops onboard will offer guests ballroom and Latin dancing, Banchatango, New Vogue and Rock 'n' Roll classes, and include demonstrations from the coaches. 
In addition, the event will offer previews and dance shows on Cha Cha, Samba, Rumba, Paso Doble, Jive, Waltz, Tango, Slow Foxtrot and Quickstep, along the ship's 136m-long Royal Promenade and in the 1,300-seater theater. Performers will include Professional Champions from Russia, Mikhail Eremeeve and Olesya Eremeeva.
Aleena Tan has previously organized four dance theme cruises with Royal Caribbean in Asia with the most recent one as "Dancesport All Champions", the world's first showdance competition at sea in January 2015. On her choice of Royal Caribbean again for her latest dance theme cruise, she said, "We always want to do something different and unique for every one of these dance cruises, which is very much like the innovative feel of Royal Caribbean ships. Plus, I've always been attracted to Mariner of the Seas' classy ambiance, beautiful venues and excellent service, which has been a most befitting choice for all my past events, like for the upcoming one."