In:
Whether you're on a strict vacation planning budget or have unlimited funds, it's great to feel like you've scored the most bang for your buck.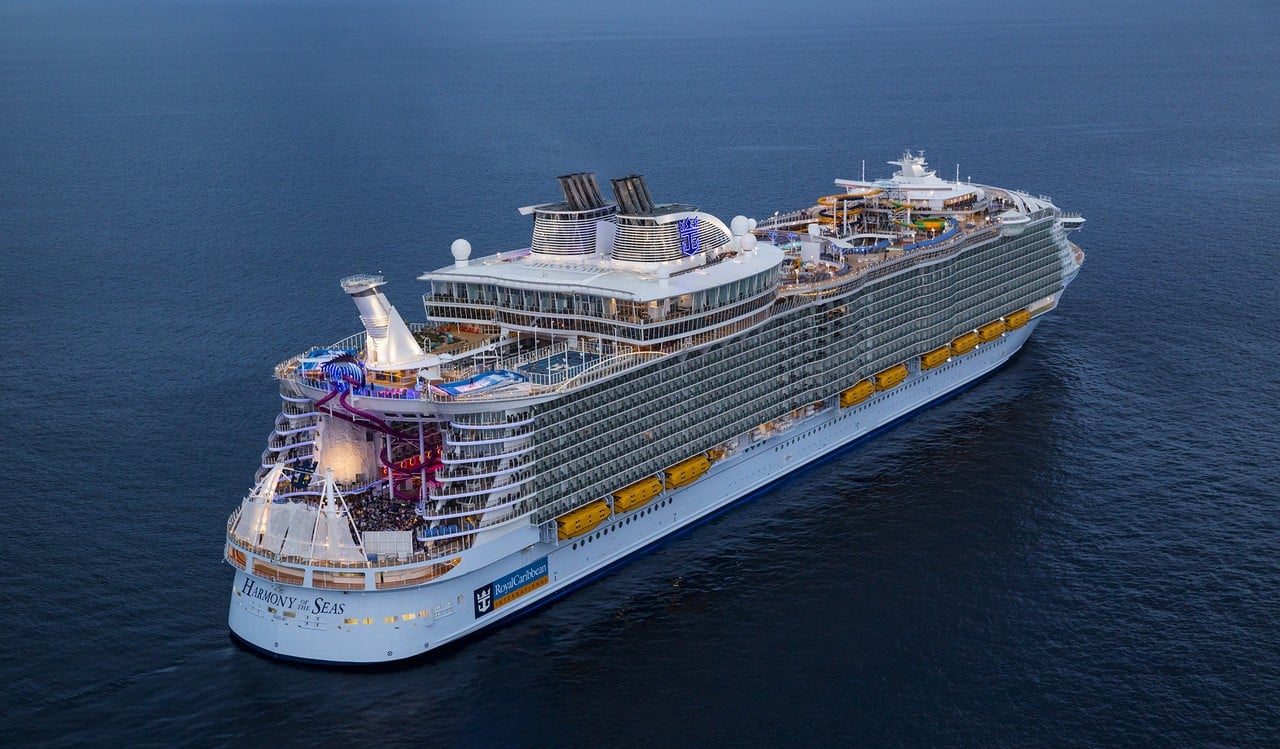 We've noted your burning questions about saving money on cruises. Check out the answers below, and find out how to hold on to more of your hard-earned cash.
How can I save money on a cruise?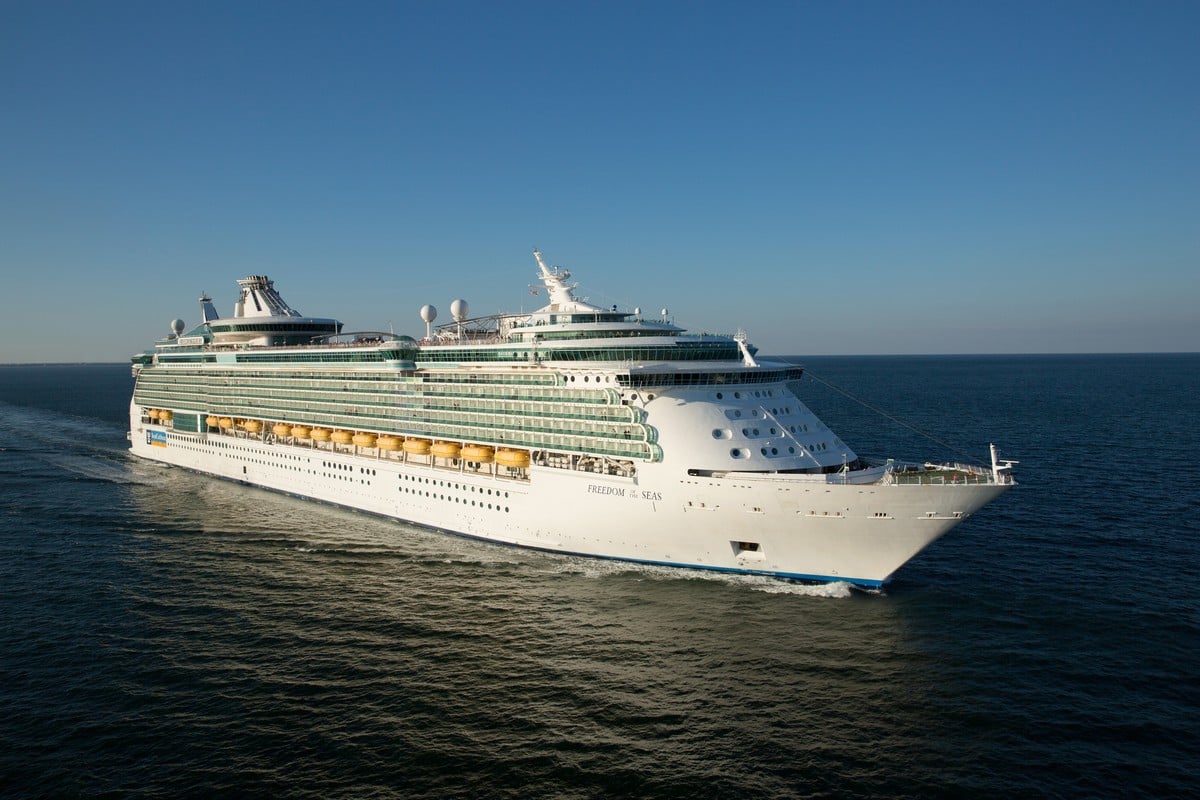 The easiest thing you can do is familiarize yourself with standard cruise pricing across the industry so you'll know a good deal when you see one. If you need help, sign up for price drop alerts -- Cruise Critic, Cruise Watch, Cruiseline and Cruise Fish offer them -- that will tell you when fares have decreased.
You can also sign up for cruise line newsletters that will alert you to special deals and promotions on that voyage you've been eyeing.
Additionally, if you live near a cruise port and have a flexible schedule, be on the lookout for last-minute resident rates.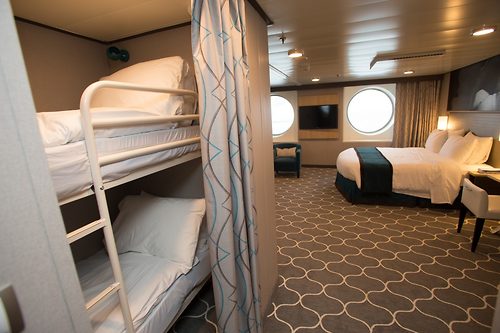 Another trick, partiuclarly if you don't anticipate spending much time in your room, is to book a less-swanky cabin. Choose an inside or oceanview stateroom instead of a balcony, for example.
For further savings after you're already onboard, you can book your next sailing while you're still on the present one. Most cruise ships have a future cruise desk, where cruise line representatives will almost always try to entice you to make a new reservation by reducing or waiving deposits or throwing in extras like dining, drink packages or onboard credit.
You can also seek to save a few bucks by reserving shore excursions that are independent of the cruise line.
If spa treatments are your thing, ask about discounts for booking more than one, or make an appointment on a port day, when services are often cheaper because most cruisers are ashore.
Working with a travel agent is another great way to increase value for money.
Can a travel agent save you money on a cruise?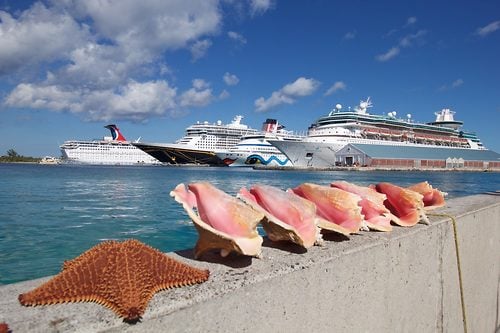 Although travel agents can't offer discounts on cruise fares below what the cruise lines themselves are offering, they can toss in perks like onboard credit, free alternative dining, or beverage or Wi-Fi packages.
You won't see a reduction in the amount you pay for your cabin, but you will be receiving more value for your money. This is also true in terms of peace of mind. If something goes wrong during your sailing, you have a professional point person to handle the mess on your behalf.
Read more: 10 Secrets Royal Caribbean travel agents wish you knew
What should you not buy on a cruise?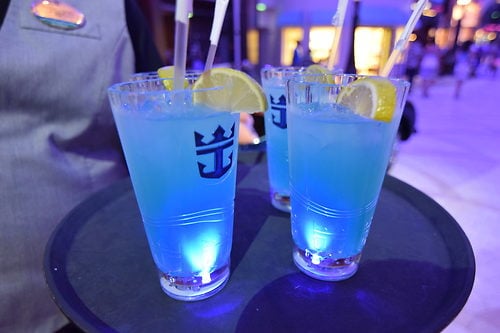 Duty-free items: Sometimes duty-free purchases are a bargain, but often you're better off buying alcohol, jewelry and other pricey items at home instead, especially if they're brands that are easy to find elsewhere. On Europe sailings, for example, you won't pay duty, but you will pay VAT, which generally wipes out any savings you might have earned via a duty-free transaction.
Drink of the day glasses: Sure, drinks of the day are yummy, but did you know you can often save a couple of dollars if you ask for the same beverage without the souvenir glass? (Trust us: You won't use it again, probably because it will break in your luggage on the way home.)
For more, check out our longer list of other items not to buy on a cruise.
Is it better to book directly with a cruise line?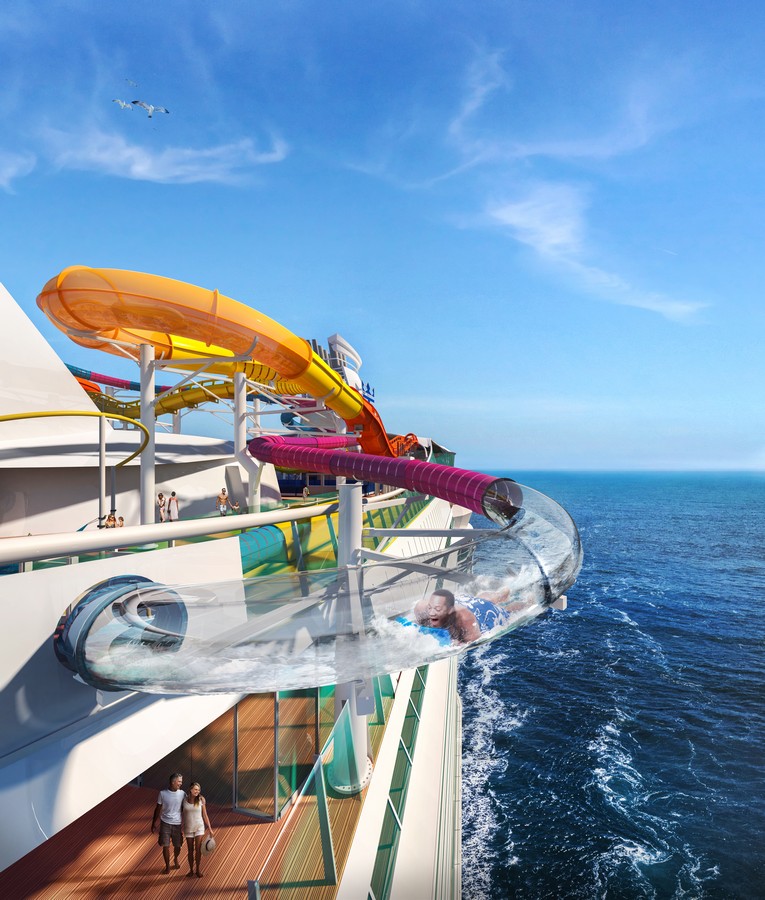 Although booking with your cruise line will eliminate the middle man, you won't get a cheaper price, and it's not always the best idea in terms of value.
Travel agents cannot discount fares further than what the cruise line is offering, but they can make sure you get the same price and help you to score extras -- like onboard credit or free alcohol -- that will add value to what you get for your money.
Read more: Top things you didn't know travel agents can do for your cruise vacation
Can you negotiate cruise prices?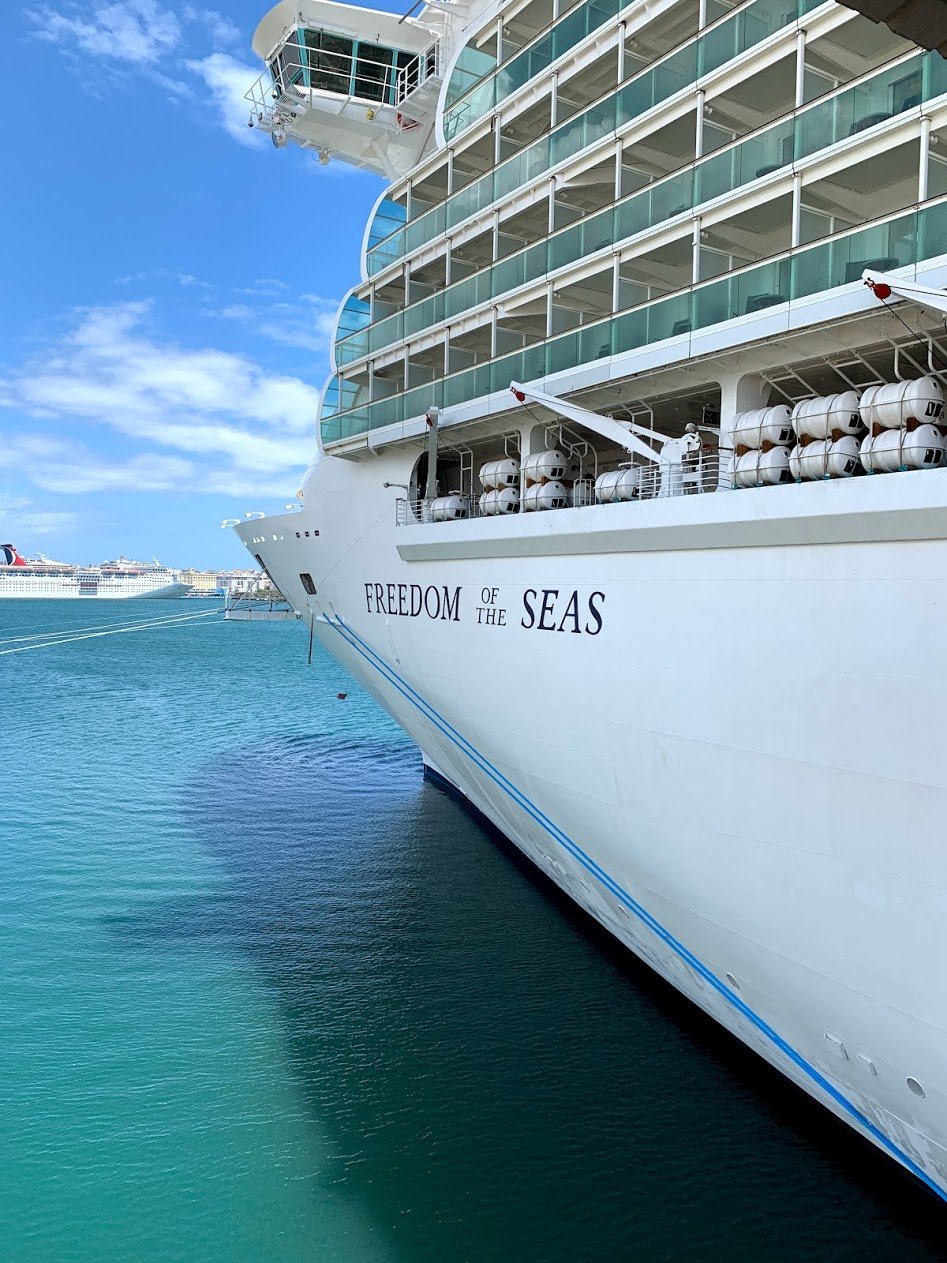 No, cruise lines don't negotiate. However, prices often fluctuate with demand, seasonality and other variables, so the best way for you to find the lowest fares is to monitor pricing over several months before booking anything.
Some cruise lines do allow passengers to bid on cabin upgrades if there are unsold rooms available as the sailing date approaches. If you are offered the chance to bid, you can enter a dollar amount that you think the upgrade is worth, but there's no guarantee you'll get it for that price if it's too low or if someone else outbids you.
Read more: How to get cheap cruise deals
Is it cheaper to prepay gratuities on a cruise?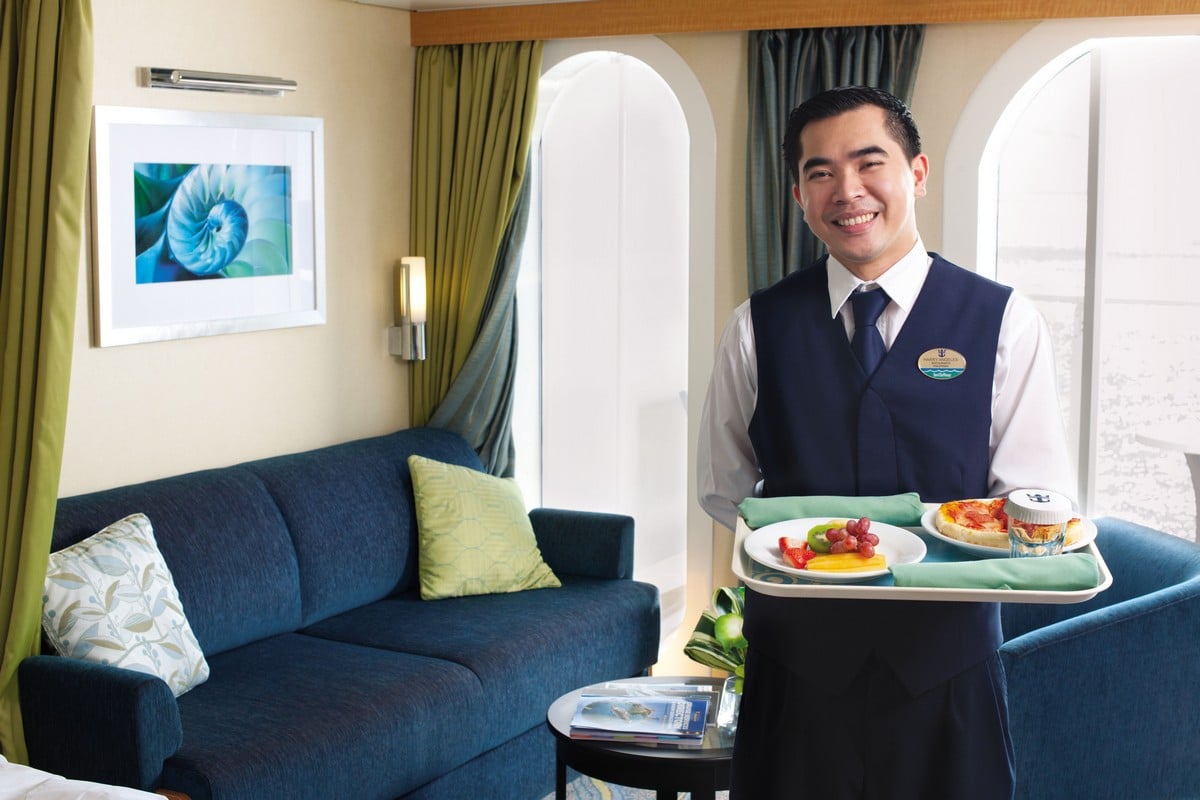 No. Each cruise line has a set per-person, per-day amount that it will charge to each cruiser's onboard account, based on the type of cabin in which they're staying. That amount doesn't increase or decrease based on when the gratuities are paid.
However, you can often find cruise deals that include gratuities in the fares, which means you'll see a bit more value from the booking.
Read more: Should you prepay gratuities for a Royal Caribbean cruise?
What happens if I book a cruise and the price goes down?
If you haven't yet reached the end of the final payment window, you can call your travel agent or cruise line to ask for a price adjustment. Generally they will oblige.
If you've already paid for your cruise in full, you can work with your cruise line to see if, given the circumstances, they might offer you an upgrade.
If that doesn't work, you could book the sailing at the new, lower price and cancel the original booking. However, if you've already made final payment, you'll lose a portion of your money, so the key is to make sure the savings on your new booking will outweigh the money you lose when you cancel the original one.
Also be sure to check that you won't be losing any value adds or promotions -- onboard credit, included gratuities, etc. -- that might have been associated with the original reservation, as there's no guarantee they'll still be available for the new one.
Read more: How Royal Caribbean will let you take advantage of a price drop up until 48 hours before your cruise
What is the cheapest month to take a cruise?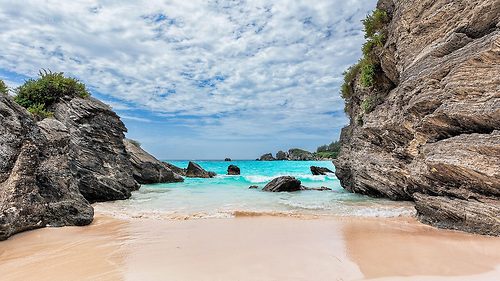 The cheapest time to cruise is during hurricane season, the period of time between June and November when hurricanes are most likely to occur in the Atlantic.
If you book a cruise to the Bahamas or Caribbean during that timeframe, be aware that itineraries can and will be altered if bad weather poses a threat to passenger safety, and passengers are not entitled to compensation if that happens.
Read more: What is the cheapest month to go on a cruise?
Do cruises get cheaper closer to departure?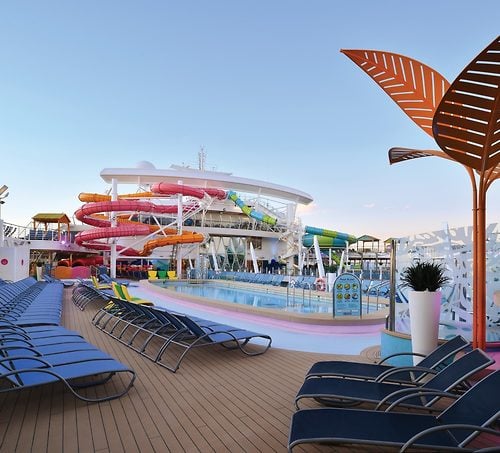 Yes, but it won't be widely publicized. This is particularly true for higher-end cabins, so if you have your heart set on a suite or balcony stateroom, don't bank on finding a deal a month before sailing.
The best way to find out about discounts on unsold rooms is to ask your travel agent to let you know of any deals they spot, sign up for price drop alerts, and be on the lookout for last-minute resident deals if you live near a cruise port.
Read more: How far in advance should I book a cruise to get the best price?
How much cash should you bring on a cruise?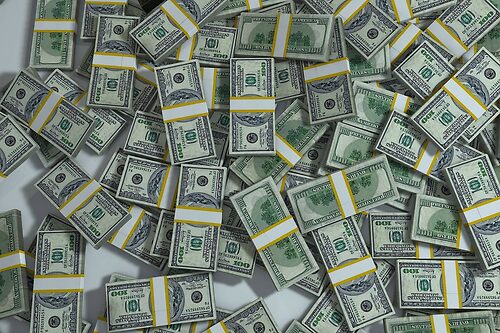 The payment system on modern cruise ships is cashless. Before you embark, you'll either tie a set amount of cash or a credit card to your onboard account. You will then be given a room key that also functions as your onboard charge card.
However, you should still bring some small bills for tipping luggage porters at embarkation, crew members who deliver your bags and room service to your cabin, and tour guides and transportation operators you think have done a particularly good job during any shore excursions you take.
Although daily gratuities are automatically added to your onboard account, you might also choose to tip extra in cash to crew members who have been particularly helpful. These amounts are totally at your discretion.
Finally, cash is useful in port if you're hoping to buy souvenirs. If you're going somewhere that takes U.S. dollars, withdraw money before you board, as ship ATMs are notorious for exorbitant surcharges. If you're cruising someplace (like Europe) that won't take USD, wait until you get there, and find an ATM in port that will dispense local currency at a much better exchange rate than the airport kiosks.