In:
The Royal Caribbean Visa Signature credit card offers no annual fee and bonus points that can be earned towards free cruises and other cruise-related benefits, but is it a good credit card for you?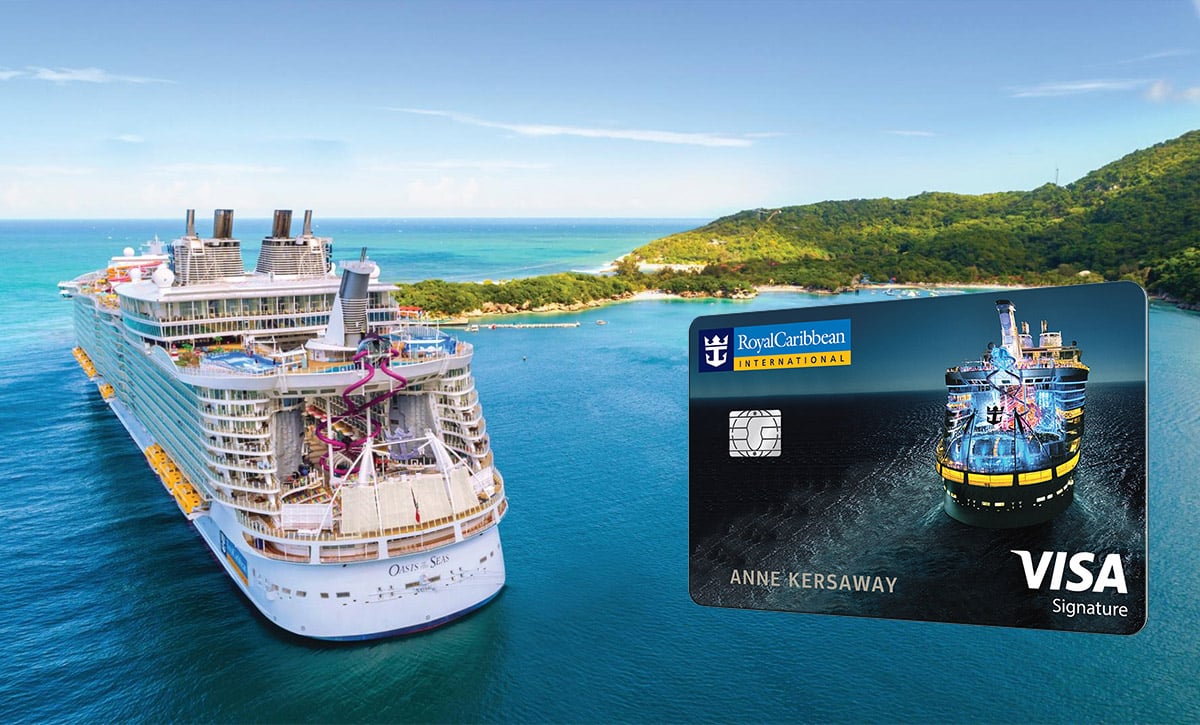 Just like an airline branded credit card, Royal Caribbean's credit card is aimed at cruise line loyalists who want to earn rewards for a cruise vacation.
The Royal Caribbean credit card is popular with people who do not want to pay an annual fee, in addition to the benefits.
There is usually a one-time bonus for signing up for the credit card, along with earning 2 points per $1 spent on qualifying purchases with Royal Caribbean and sister brands.  Other purchases will earn 1 point per $1 spent.
The sign up bonus is pretty easy to earn: you will get 10,000 one-time new cardholder Bonus Points if you use your new credit card account to make at least one transaction that posts to your account within 90 days of the account open date.
Those 10,000 points equal $100 onboard credit that you could turn around and apply to your next sailing, or save it towards a higher-tier reward, including a free cruise.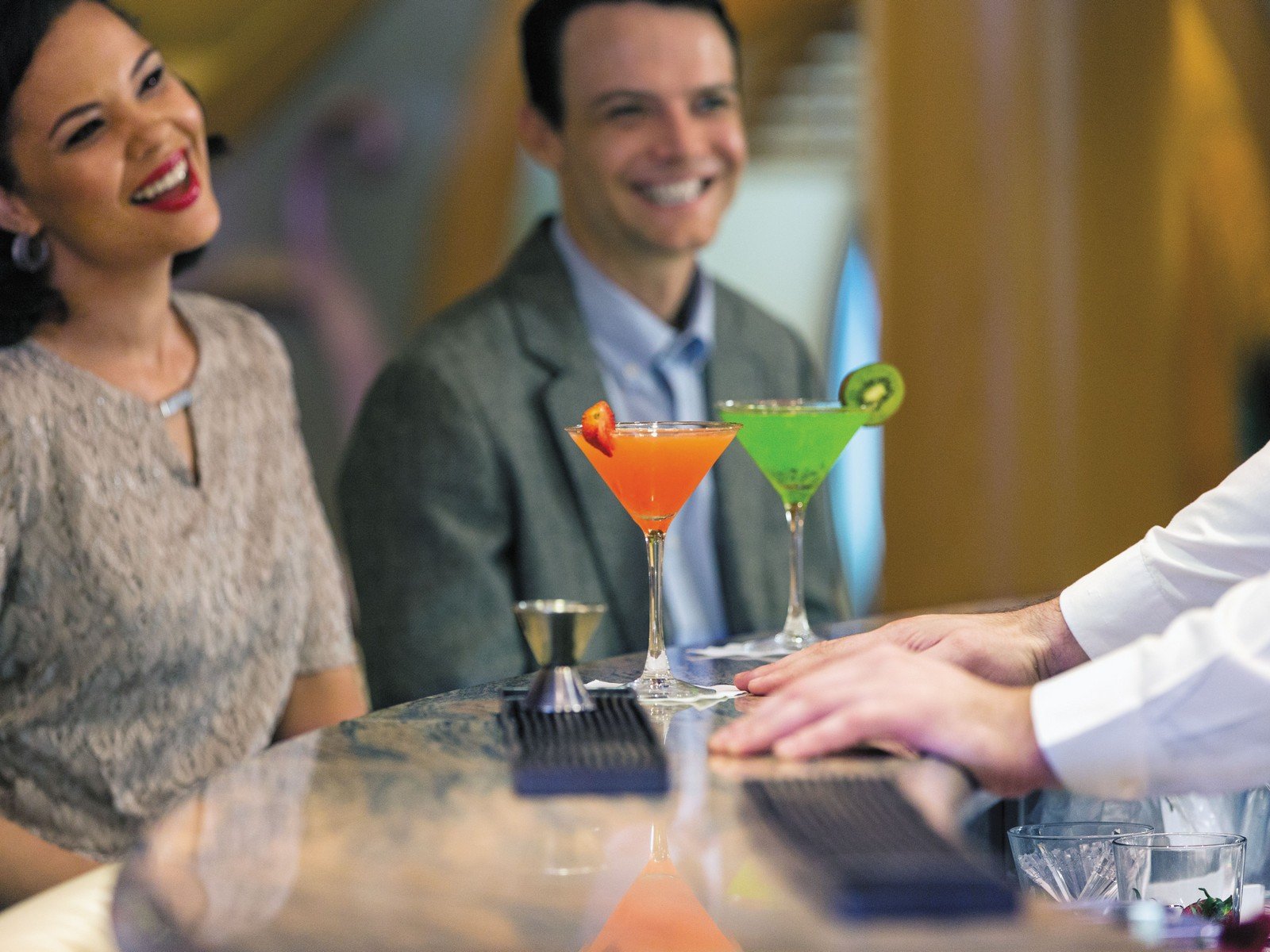 All of those points can be redeemed towards onboard credit, cruise discounts and vacations, and more.
To earn a free cruise, you would need to save at least 50,000 points for a 3-4 night Royal Caribbean cruise. You get a minimum of a oceanview stateroom, and the cost of the cruise cannot exceed $1,000.
Being a Visa Signature card, it comes with the standard travel benefits like lost luggage protection, emergency cash worldwide, Visa Signature Concierge service, and more.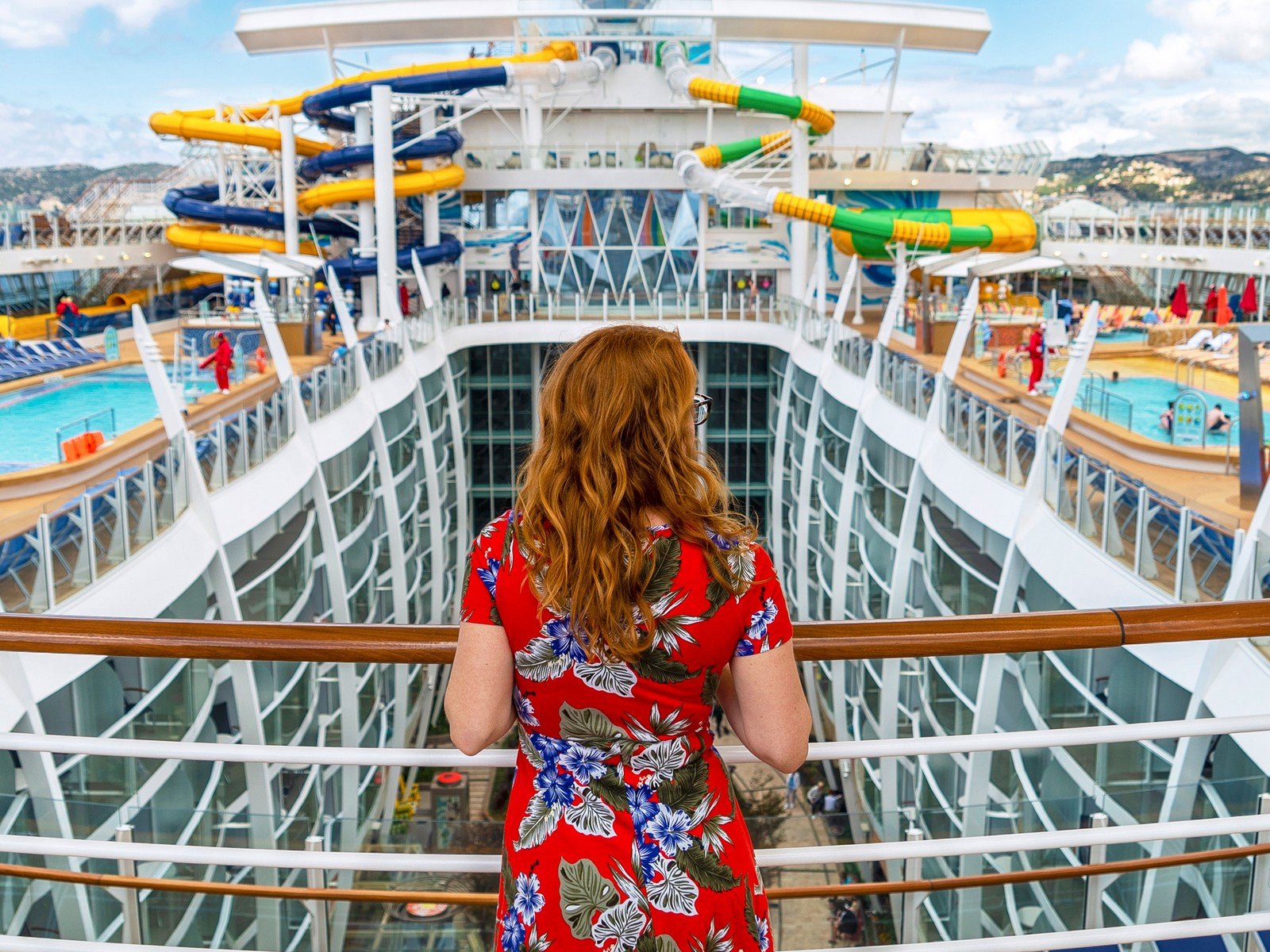 Royal Caribbean card benefits
The appeal of this card are simple: it costs nothing to keep the card (no annual fee), and you will earn more points on your Royal Caribbean purchases than with some other cards.
Moreover, this is a credit card for Royal Caribbean fans who love to cruise, and being able to get credit rewards that you can directly apply to your cruise is easy.
While there are plenty of other travel credit cards, being able to earn cruise onboard credit or free cruises is quite rare a reward.
In addition, the card has no foreign transaction fees, which is useful when visiting ports of call on a cruise.
Drawbacks
Other cruise line credit cards offer more lucrative sign up bonuses.  The Carnival World Mastercard offers 0% APR for the first 6 months, and enough bonus points for a $200 credit. The Norwegian Cruise Line World Mastercard also offers a $200 signup bonus and triple points on NCL purchases.
Of course, the chief benefit of the Royal Caribbean Visa credit card is all about Royal Caribbean Group rewards, which means there is less flexibility if you change your mind later on what you want to redeem your points towards.
This card is only avaialble for United States residents.
Should you get the Royal Caribbean Visa credit card?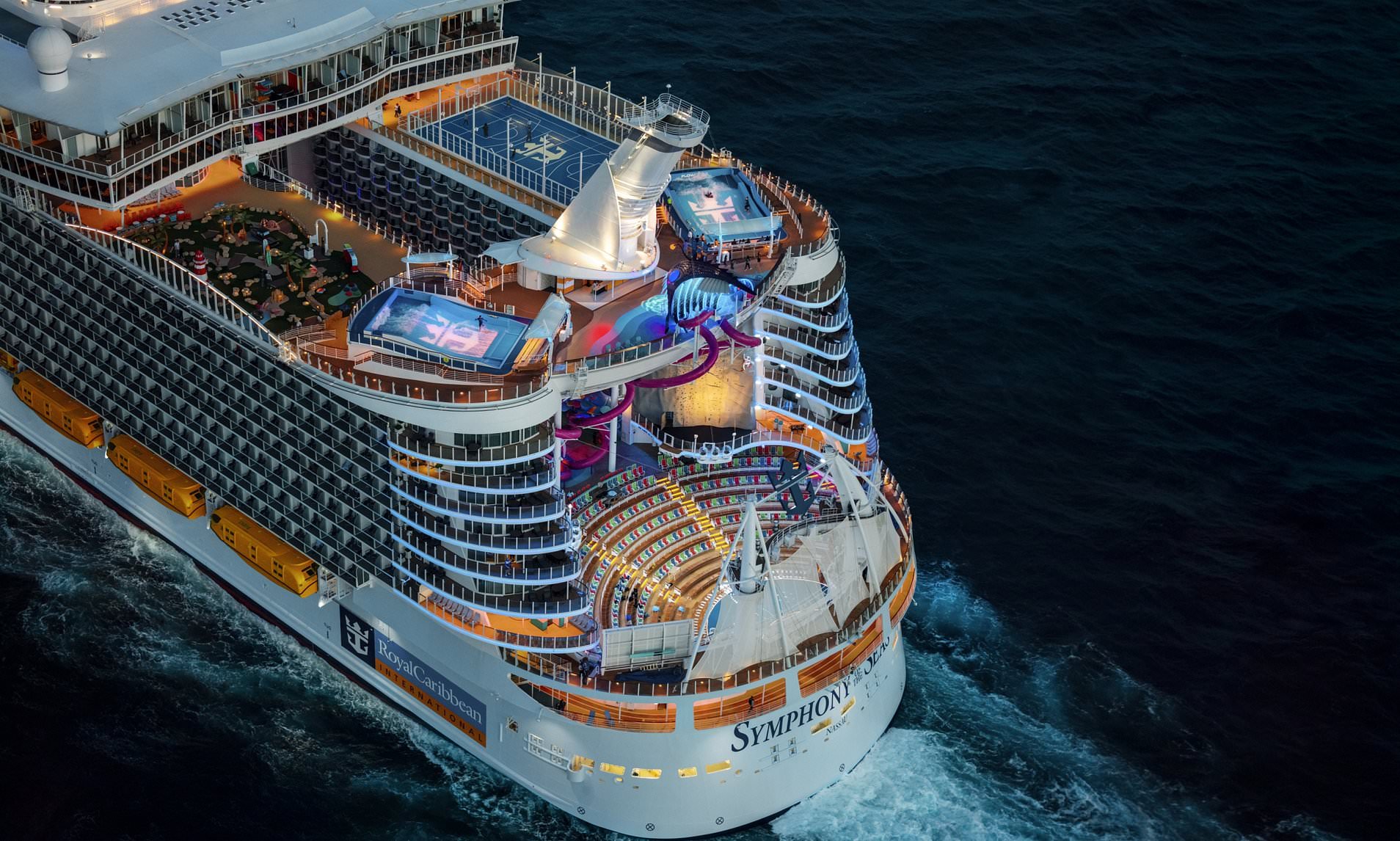 This card is a good choice for cruise fans who mostly cruise with Royal Caribbean (and its sister brands) but are strongly against paying an annual fee.
If you want to get the most lucrative credit card rewards program out there, there are better cards that can offer more value for what you spend compared to this card. A few even have no annual fee, while most others do have an annual fee but with signficantly higher rewards and more varied choices in how to redeem them.
The Royal Caribbean Visa card offers exactly what it advertises: a way to earn discounts or even a free cruise from everyday purchases. The question is how important Royal Caribbean specific rewards are to you.