In:
It looks as though cruise ship terminals will not require passengers to wear a face mask.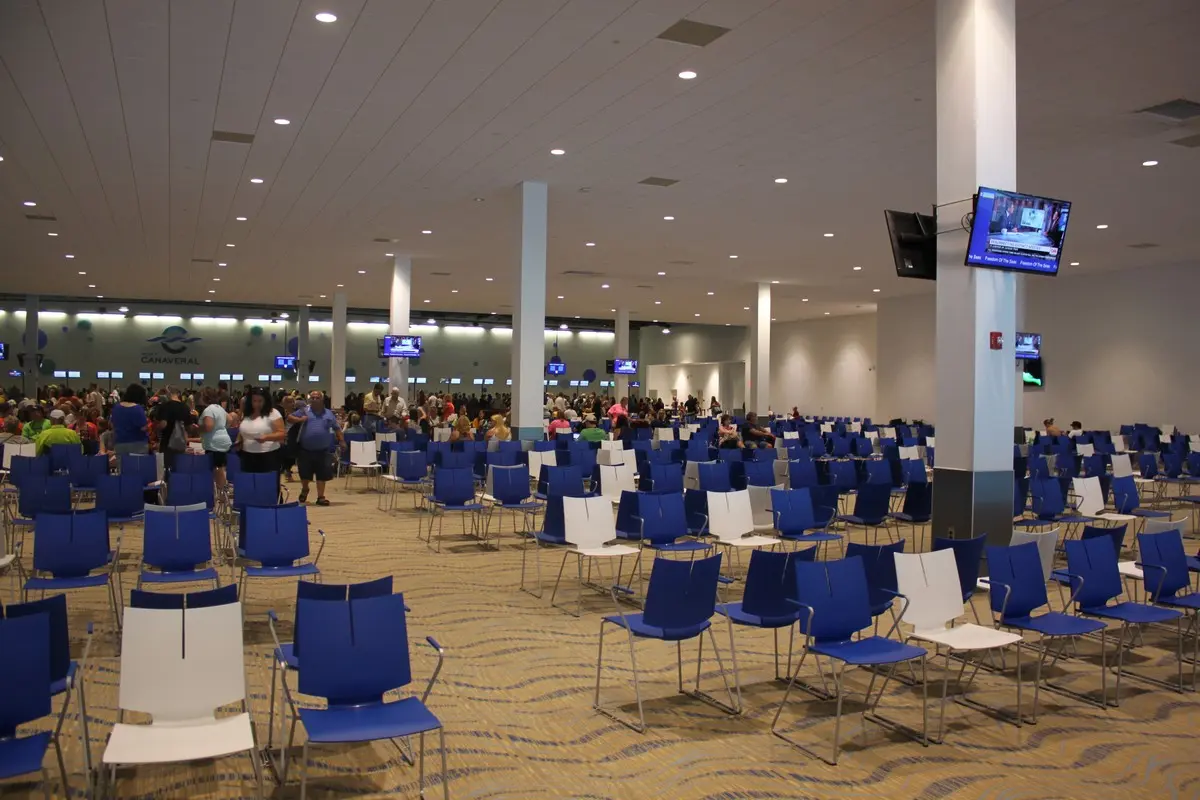 Following a federal judge's decision to overturn the federal mask mandate in transportation hubs on Monday, the cruise industry has been wondering if the mask requirement would be rescinded.
Almost immediately airlines and some airports began informing the public masks were no longer required, but cruise ports remained quiet.
Late on Tuesday, the United States Coast Guard issued an update to its Requirements in the Maritime Transportation System to indicate they will no longer enforce the mandate following the judicial ruling.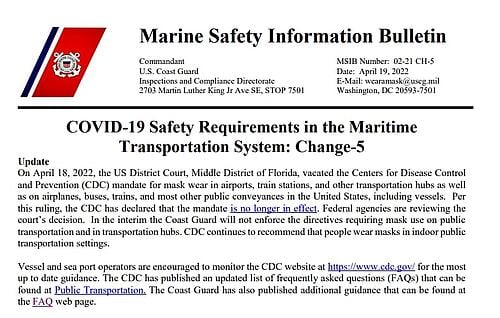 "On April 18, 2022, the US District Court, Middle District of Florida, vacated the Centers for Disease Control and Prevention (CDC) mandate for mask wear in airports, train stations, and other transportation hubs as well as on airplanes, buses, trains, and most other public conveyances in the United States, including vessels."
Per this ruling, the CDC has declared that the mandate is no longer in effect. Federal agencies are reviewing the court's decision. In the interim the Coast Guard will not enforce the directives requiring mask use on public transportation and in transportation hubs."
The Coast Guard had been responsible for implementing the mask requirement, similar to how the Transportation Security Administration (TSA) was responsible for enforcing it in airports.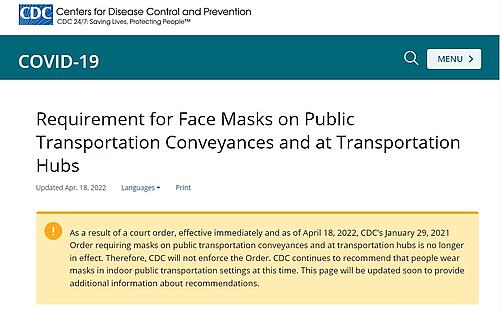 In addition to the Coast Guard update, the CDC also updated its website to indicate the mask requirement is no longer in effect, "As a result of a court order, effective immediately and as of April 18, 2022, CDC's January 29, 2021 Order requiring masks on public transportation conveyances and at transportation hubs is no longer in effect.
"Therefore, CDC will not enforce the Order. CDC continues to recommend that people wear masks in indoor public transportation settings at this time."
Royal Caribbean removed face masks as a requirement while onboard and indoors on its ships back in February 2022.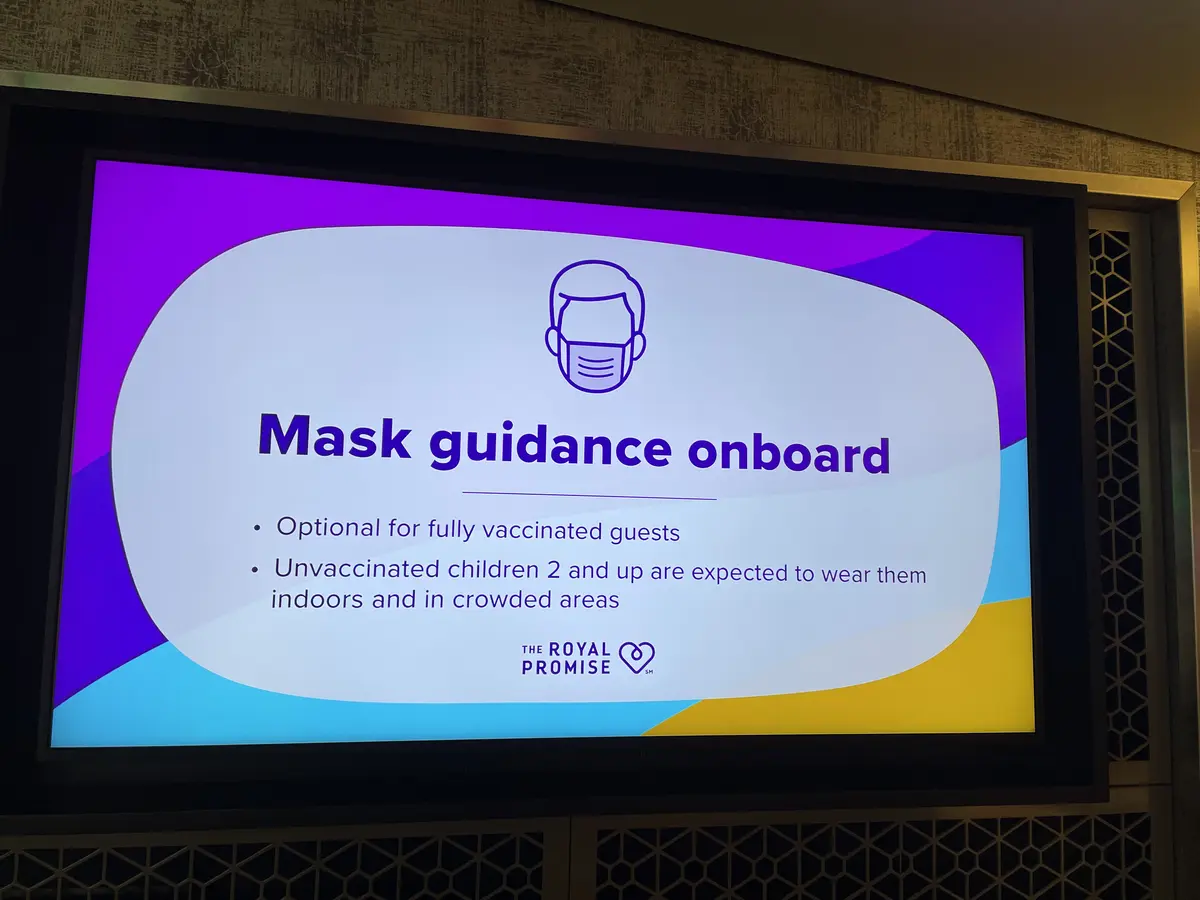 Since Royal Caribbean made that change, masks were only mandatory for all guests while in the cruise ship terminal immediately before or after a cruise.
With this change, masks will be optional to wear in the cruise terminal.
What will the cruise ports do?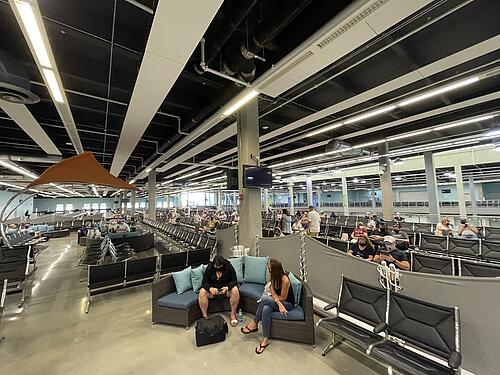 So far, only one port has officially said masks are not required indoors.
Flynn Cruiseport Boston issued a statement on social media that masks are optional.
Effective April 18: Masks are optional. The @TSA no longer requires face masks at the airport, cruise terminal and on Massport operated buses. pic.twitter.com/XFczuTbaCS

— Flynn Cruiseport Boston (@flynncruiseport) April 19, 2022
Prior to the Coast Guard's update, Port Everglades in Fort Lauderdale, Florida issued this statement, "Our intention at Port Everglades is to allow the cruise lines to take the lead on instituting and maintaining their own safety policies in the cruise terminals and on their ships."
Guests that boarded Mariner of the Seas on Tuesday from Port Canaveral still had to wear a mask during the boarding process.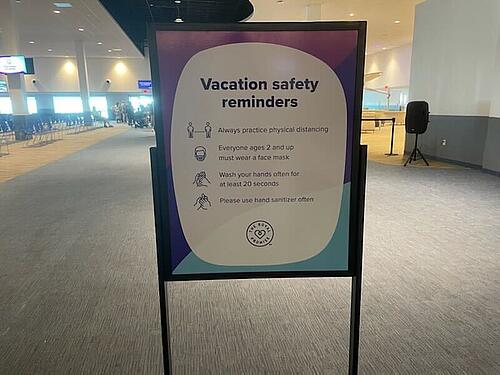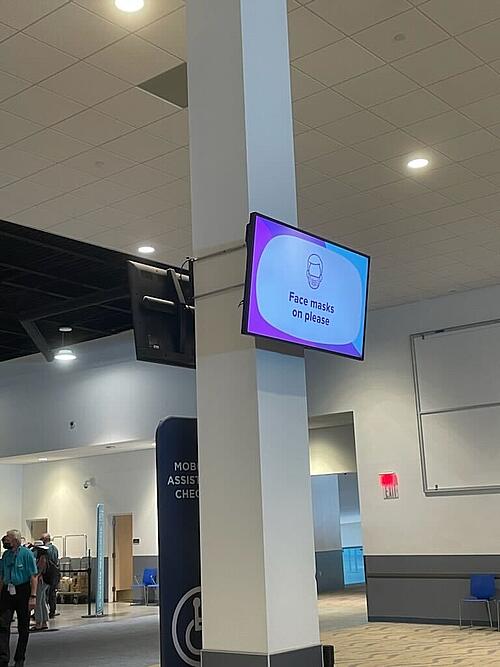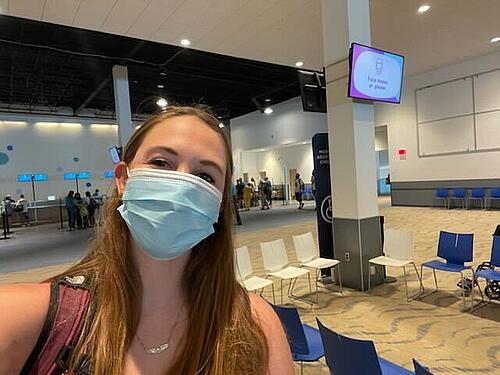 RoyalCaribbeanBlog writer Allie Hubers shared a photo that the mask rule was still being enforced. Her report came in hours before the Coast Guard update.