In:
The minimum percentage of vaccinated passengers on a cruise ship has gone down.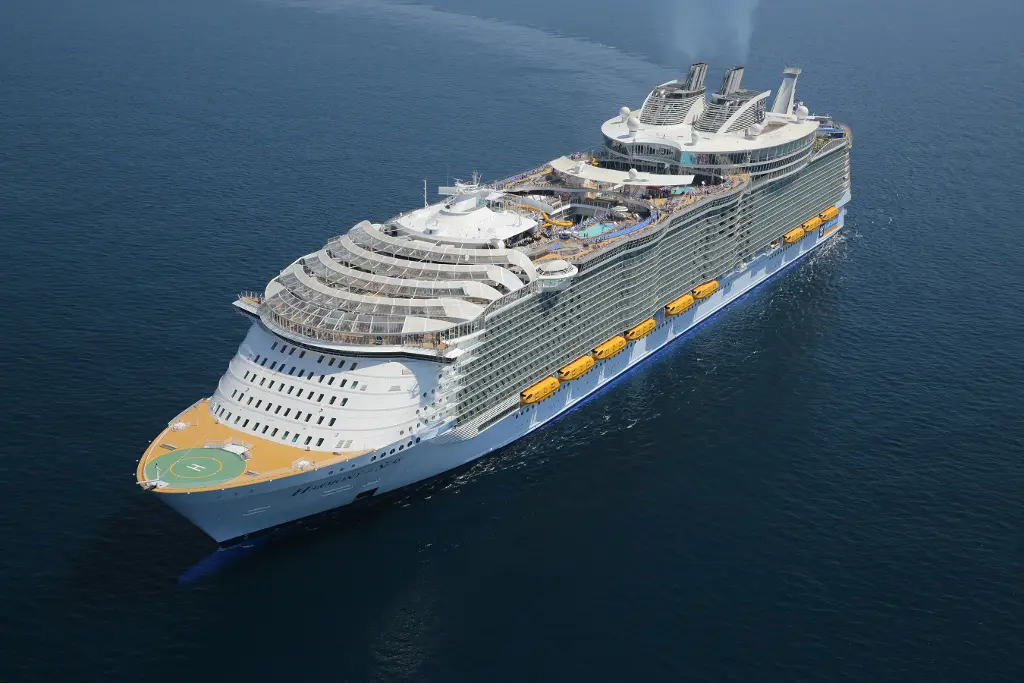 The U.S. Centers for Disease Control and Prevention (CDC) announced updates to its highly vaccinated program, which lists the requirements for cruise lines to follow.
Royal Caribbean is one of many cruise lines in the CDC's highly vaccinated program.
CDC will reduce the percentage threshold requirement for determining 'highly vaccinated voyages'  from 95% to 90% of eligible passengers (90% of passengers who are 5 years of age and older).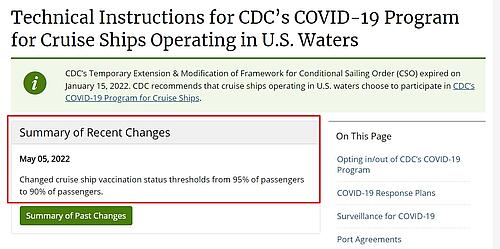 The crew vaccination percentage will remain at 95% or greater for highly vaccinated voyages.    
Up until now, cruise ships in this program were required to sail with at least 95% vaccinated passengers.
By lowering the number of required vaccinated passengers, this opens up more capacity to unvaccinated children.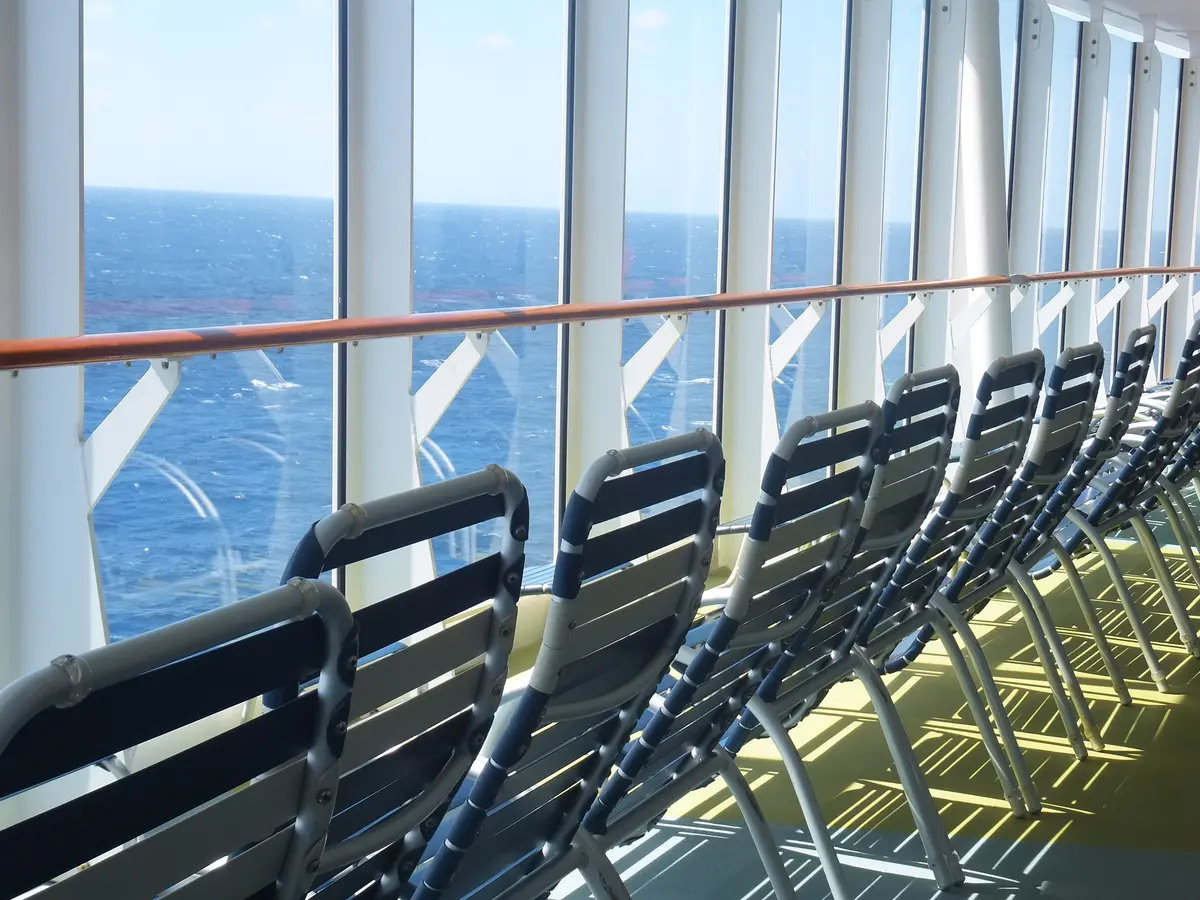 The CDC also made another change related to cabins used for isolating Covid-19 passengers.
Isolation rooms no longer need to have negative pressure but must still be in predesignated areas. The exception to transferring individuals to predesignated cabins if within 36 hours of disembarkation remains in effect.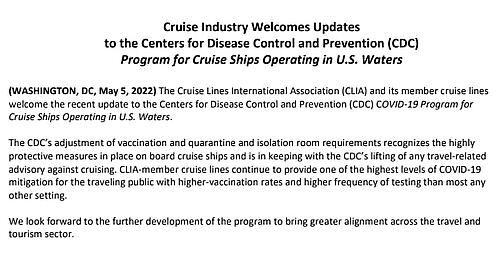 Following these changes, the Cruise Lines International Association (CLIA) issued a statement in support of the CDC changes.
"The Cruise Lines International Association (CLIA) and its member cruise lines welcome the recent update to the Centers for Disease Control and Prevention (CDC) COVID-19 Program for Cruise Ships Operating in U.S. Waters."
"The CDC's adjustment of vaccination and quarantine and isolation room requirements recognizes the highly protective measures in place on board cruise ships and is in keeping with the CDC's lifting of any travel-related advisory against cruising. CLIA-member cruise lines continue to provide one of the highest levels of COVID-19 mitigation for the traveling public with higher-vaccination rates and higher frequency of testing than most any other setting."
"We look forward to the further development of the program to bring greater alignment across the travel and tourism sector."
Inside the highly vaccinated program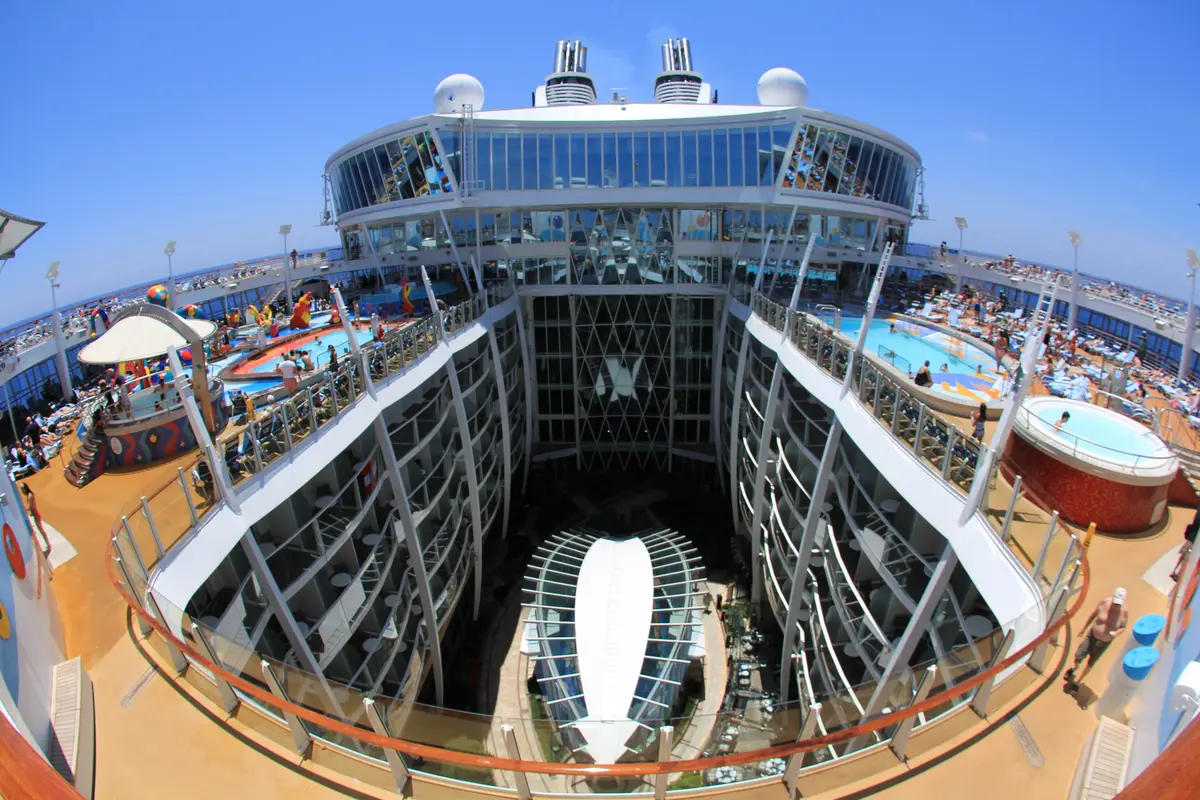 Royal Caribbean opted into the CDC's highly vaccinated program at the end of February 2022 once the CDC's Conditional Sail Order became voluntary.
The program regulates foreign-flagged cruise vessels operating in U.S. waters with a common set of Covid-19 protocols for guests and crew members to abide by.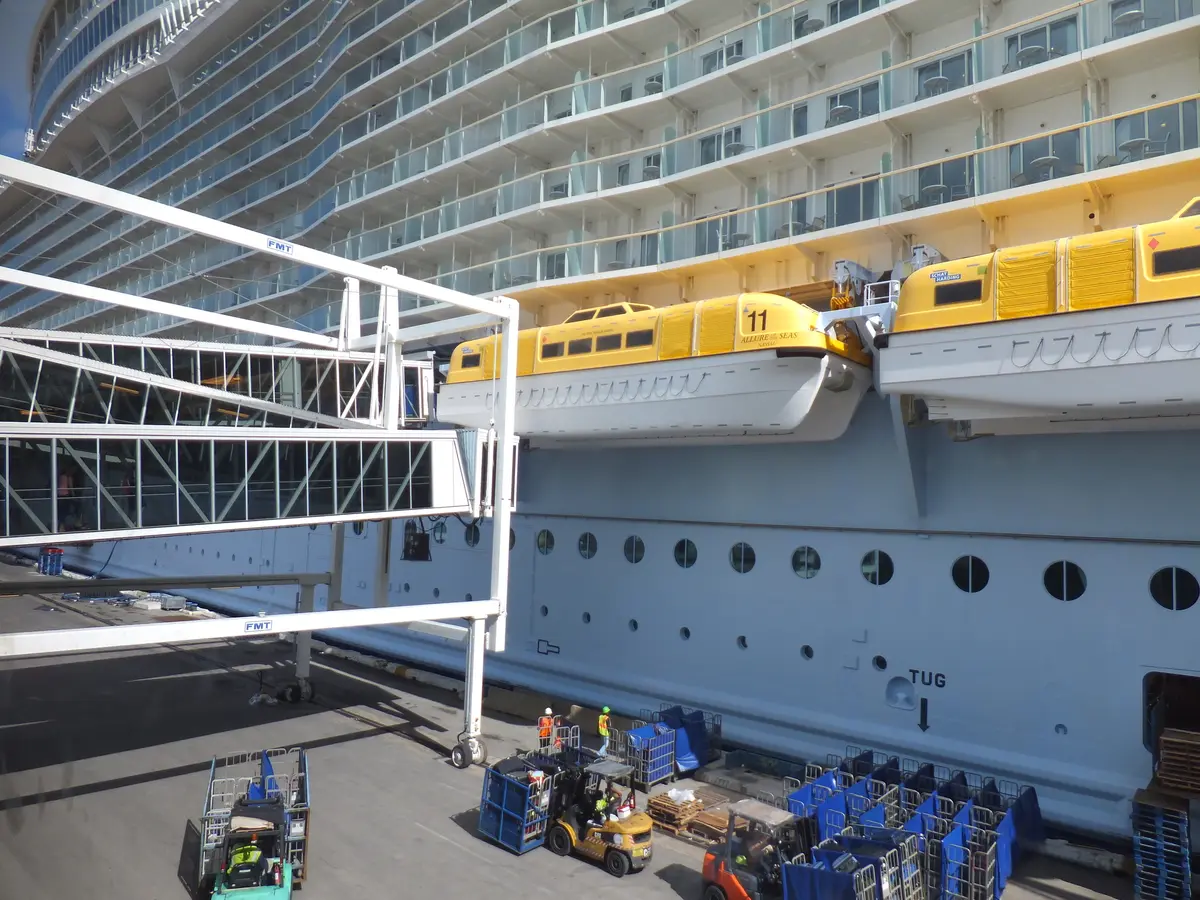 Even before Royal Caribbean opted into the program, its ships were usually sailing right around the 95% vaccinated mark.
In late December 2021, Royal Caribbean International President and CEO Michael Bayley said a typical sailing has anywhere between 95 to 98 percent fully vaccinated onboard population.