Posts

149

Joined

Last visited
tdcackler's Achievements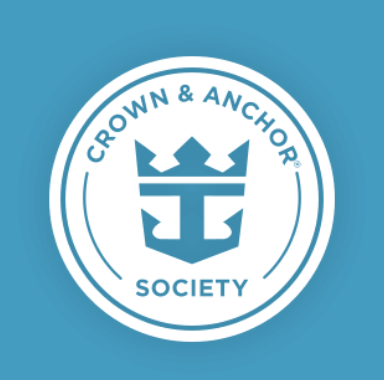 Diamond (5/7)
150
Reputation
We booked for the same reason. Excited to try both private islands!

Day One - Addendum One thing I forgot to mention was on our way down on day one, Julie was on Facebook when she said, "Oh no. It looks like there was a medical emergency on the Liberty. They are diverting to Cozumel and ..." Did I mention that our first two RC cruises were cancelled? As she said this, my heart sank and I truly expected her to say " ... they've cancelled our cruise." But they didn't! Turns out they would just be delayed in returning to port. I breathed a sigh of relief and figured a few hours delayed is bettered than cancelled! Day Two - Almost There We woke up and were on the road by 7:30. We are geocachers so we needed to grab a quick cache to add Oklahoma to the list. Off and running on a fairly uneventful trip. As you head into Texas, there is an exit for a Welcome Center literally as you cross and so we availed ourselves of the rest rooms, free maps and found our first Texas geocache. Back on the road, we kept on until we needed to stop for lunch. For that, we had decided to stop at Buc-ee's. I watched a video on YouTube about Buc-ee's and knew we'd drive past at least one. When we realized we'd pass one as we headed through Dallas, we knew needed to stop. Oh. My. Gravy. If you don't know about Buc-ee's, the best way to describe it is if a convenience store (we have Casey's, QuikTrip and Kum & Go here in Iowa - 7-11 is probably best known) and a Cracker Barrel had a baby. It was HUGE. Grabbed some sandwiches that were so good, we ate there again on the way home! We spent WAY too much time in Buc-ee's but finally got back on the road. We also enjoyed the warmer weather. It was in the high 60's / low 70's which was a lot better than the 20's / 30's we left back home. Kept heading south but had to make a stop in Arlington to visit the home stadium of the best team in the NFL, America's Team, THE Dallas Cowboys. I am a HUGE Cowboys fan but living in Iowa, I had never been to the new Stadium. We grabbed a virtual cache and visited the gift shop but decided to run across the street to Walmart as I figured they'd have a large amount of Cowboys gear and at Walmart rather than NFL prices! Sure enough, we found that and a few things we knew we forgot (and some soda and propel to take onboard for the boys). We planned to meet Grandma & Grandpa just outside of Houston and they messaged us that they were already at the hotel. We needed to get a move on! Back in the car and we headed south. On the way, we got the email from Royal saying our embarkation is delayed and asked us to wait until after 12:30 to arrive (we didn't, we wished we would have). Our only other stop was at another Buc-ee's for a soda the size of our head. We finally arrived a couple of hours later than we planned, but still in time to find some Korea food at a place called Bon Chon. Great KFC (Korean Fried Chicken!). Soon enough, we were back at the hotel and trying to get some sleep because tomorrow is EMBARKATION DAY!

The burger was even better. ?

Preamble Some of you know that we have tried to sail with Royal twice before. First, we were booked on the Adventure of the Seas out of San Juan when our sailing was cancelled due to an unscheduled dry dock. We tried to rebook with RC, but we weren't able to work something out with them when we wanted to go. We sailed on NCL and while we had a decent time, NCL didn't win us over. So, when we found a good deal on a sailing on the Navigator of the Seas for February '19, we figured we'd give RC a shot. That was supposed to be her first sailing after her amplification and, if you remember, it was cancelled a week out because she wasn't ready. Scrambling at the last minute because we needed to get away last winter, we found a sailing on Carnival out of New Orleans at the last minute. I went in not expecting much, but surprisingly, we had a great time on Carnival. So much so that my wife and I agreed if we only sailed on Carnival again, we'd be happy. In fact, we had already booked this trip prior to the last cancellation and afterwards, I was tempted to cancel on Royal - you know, because I'm mean spirited like that. We kept the sailing and on February 2nd we finally boarded a Royal ship - the Liberty of the Seas to be exact. Full Spoiler Alert - we had a great time! I share that because I want you to know where I am coming from if I mention something I didn't care for or would change (it isn't much). In fact, I won't go as far as to say we are Royal exclusive, but we are Royal preferred. I'd sail on other lines again (and we've now sailed on the four major ones in the US Market [Disney, NCL, Carival and Royal]) but we'll look to Royal first. So much so that we've already booked our next cruise on the Symphony of the Seas for next January (shhh, that's a secret from our boys). I know at times I've been critical of RC on these boards, but I have to say that once we finally got onboard, the crew and the ship absolutely blew me away! Pertinent Information Crew: Myself, my better half (Julie) and my boys (George and Lucas [and yes, that is because I love Star Wars!]). Also joining us were my father-in-law and his wife (we all get along great - dad remarried after mom passed a few years ago and I have no idea what the correct term for your father-in-law's second wife that doesn't sound stupid. Loved having them along!) Ship: Liberty of the Seas Dates: February 2nd to 9th Itinerary: Galveston - Sea Day - Sea Day - Roatan - Costa Maya - Cozumel - Sea Day - Sad Day (aka get off the boat day). Other Notes: We're eating in the MDR (more on that) and Julie and I scored the $18 UBP mistake. Day One - Driving to Galveston - Friday, January 31st As a family of four, flights can be pricey. Thus, whenever possible, we'll drive to vacation. If we can get there in two days drive, then it's load up the family truckster and head out. We got the boys off to school and began the ritual pre-vacation cleaning. I love coming home to a clean house after vacation so we make sure and allocate time to do it just before we leave. Julie had been sick for a few days and I didn't want to get denied boarding, so I sent her to the doctor (yay antibiotics) and I had one last work obligation to go to (as a pastor, I had to make a quick hospital visit to pray with someone). Got back and loaded up the car, ate the last of the leftovers for lunch and went to get the boys from school. The plan was to leave home from just south of Des Moines, IA, and drive to Muskogee, OK. Google says it is about 7 hours so we hoped to be there by 8-ish after picking the boys up from school at 1 pm. We actually arrived a little after 9 pm with a stop for dinner in a little town in Missouri where I had the most amazing burger I've had in some time. Made it the Comfort Inn or Suites or something ... we usually stay at a Choice Hotel because it includes a decent breakfast and they aren't horribly expensive. After a fitful night of sleep, we were up and at it early ... but that will have to wait for my next post.

We just got off the Liberty this past Sunday. You will have a GREAT time - the ship is amazing and the crew is better. Seriously, we left some fun for you! ?

tdcackler reacted to a post in a topic: Give me Liberty annnd an $18 DX Package? I'll Take it! Liberty of the Seas Feb 16-23 Western Caribbean

tdcackler reacted to a post in a topic: Give me Liberty annnd an $18 DX Package? I'll Take it! Liberty of the Seas Feb 16-23 Western Caribbean

tdcackler reacted to a post in a topic: As Garth Brooks said, "Think I'll Slip On Down To The O-Asis" - Jan 26th - Star Class

Our TA is working to get us onto My Time Dining since she can't get my in-laws on Early dining. It's more important for us to all eat together (since the grandparents are snowbirds, they are gone 1/2 the year and the boys don't get to see them) than to have the same servers all week. If it doesn't get resolved before we get onboard, I'll just go to the MDR and explain what is going on. I figure once onboard, they should be able to accommodate us.

When we sailed with another line this past February, we parked at the cruise terminal in their ramp. It wasn't expensive and was stupid easy. We had porters meet us even before we parked and it was a short elevator ride to check in. Then, after customs, it was a short walk back to the car. I know this didn't answer your original question, but I wanted to give you another option.

So, I have a "tradition" where I have a plate of chocolate covered strawberries waiting in the room for my lovely wife. The problem is that the past two cruises we've been on my boys have demolished the plate before she could get a second one. My plan this time is to take her out for a glass of wine and some chocolate covered strawberries - assuming I can find them. Where might I look to find them for her to say thanks for putting up with me all the time? We'll be on the Liberty of the Seas...

This. We already had our next cruise booked when RC cancelled ours. I gave the number to our TA and she took care of it.

When they cancelled our sailing on the Navigator, we received an email from Royal with a code. Took a couple of weeks.

Magnets from each location and an ornament for each trip.

We are watching your videos now. They are a lot of fun. Anthony is a riot! ? Already subscribed!

Thanks for sharing - and the site. I never knew this existed!

Thanks for sharing! This has been a fun read!

Enjoying your trip! Thanks for sharing!