Posts

37

Joined

Last visited

Days Won

2
Recent Profile Visitors
The recent visitors block is disabled and is not being shown to other users.
kimberussell's Achievements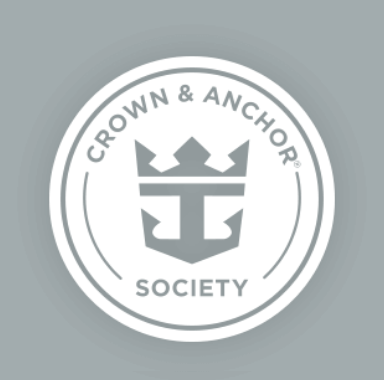 Platinum (3/7)
169
Reputation
(days 4 and 5 to come tomorrow!)

Day 3 - Coco Loco Wednesday Despite my week-long excitement about CocoCay, I slept until almost 8! Must have been the late night shower. Or the alcohol. After breakfast at the Windjammer, we disembarked around 10am. We took the tram to arrivals -- a BRILLIANT IDEA -- and then headed to Chill Island, where we secured 2 chairs under an umbrella AND under some palm trees for the warm, shady, morning we dreamed of since June. I picked up my floating mat and the experience was well worth the 12.99. The water was warm and peaceful. Mom also floated for a bit. It was a soul-replenishing experience. (I may have cried.) We took turns in the water and on the chairs, reading. Even though I swear off souvenir cups on every trip I take, this time I drank 2 coco locos and happily accepted the cups. One pink, one orange. By the way, if you purchase a Summersalt swimsuit in the colors "Pacific & Blue Lagoon & White Sand" you will match most of the CocoCay colorways and your pictures will look phenomenal. We were too chill to try and look decent for the selfie stick photo. There was glitter in my beach bag. I turned in floating mat and we went to lunch at Skippers, which was where the GF food was. A very helpful crew member took Mom around the buffet and showed her which foods were gluten free. She had tacos! I also had tacos and bbq ribs. And some corn. And some fruit. We spent the afternoon at the Oasis Lagoon pool where the party was. Front row seats in shade. I had another Coco Loco, sans souvenir cup. We saw a lifeguard save a kid! Me, matching the pool and sky, oblivious to the drunk, pasty guy behind me photobombing our photo. At 4:30, we reluctantly trammed it back to the ship. It was really, truly, a perfect day. All of my worries about shade and crowds were unfounded. Even if there were 2 ships there, we'd have still found seating. My version of the same picture everyone else takes. We showered up and headed to 6pm dinner. My chair still had glitter on it. Mom: Steak, SUPER WELL DONE. Me: Asian pork tacos, chicken cordon bleu, tres leches cake. And 50th birthday cake! And a glass of wine. We watched the Beatles tribute show in the Promenade, and then returned to the Cosmopolitan Lounge to watch another round of karaoke, where one giant family brought the house down with their rendition of "O Happy Day" from Sister Act 2. The drinks flowed, the crowd cheered, people were Saved. It was the Perfect Day. Grade: A+++

Day 2 - Nassau and Glitter Tuesday I woke at sunrise and Mom and I headed to the Windjammer for our sunrise cups of coffee, which we have on deck 11. Because I'm a nerd, I pulled the Port Nassau webcam up on my phone and tried to find myself. And I did! Behold blurry me! This is a screenshot from the Port Nassau webcam. I'm in the purple circle and spent far too much time of my life trying to get this shot. We went to the Windjammer for breakfast. I had scrambled eggs, sausage, fruit, and the amazing Austrian Striezel bread that I loved 2 years ago and promptly forgot about. I'm an okay bread baker now, so I found a recipe on … um … another cruise board and I'm going to give it a try. Back to the cabin to get changed. Mom saw a spa special in the cruise compass: $149 for a body brushing , full body massage, scalp massage, and facial. Hmmm… okay. I could do that. Me: $149 plus tip and then I'll probably buy something - that's pricier than I thought. Mom: We just spent 11 days thinking you had cancer. Me: You win. Twist my arm and all. For herself, she wanted to try To Dry For. We headed up to To Dry For on the 5th floor and made our appointments: 2:15 for her and 2:45 for me. They were able to make my spa appointment there too. I blend. Wearing our matching "Resting Beach Face" tees and along with 2 bottles of delicious $1/bottle Miami water, disembarked at Nassau a little before 10am. We didn't purchase an excursion. Instead, I created a small walking tour based on this site and this site. Evidence that I planned a route making my poor mother walk on strange streets without sidewalks. But I wanted to hit the distillery first, so instead of using those maps exactly, we went down (up?) West Street. It was very hilly, and no tourists. I didn't feel unsafe, except when the cars went barreling by. Plus, a Disney ship was at port too, and I knew that even if we looked touristy in our matching shirts, there would likely be 1,000 people in Mickey Mouse shirts and ear hats behind us. You don't have to look the savviest, you just have to look savvier than the person behind you. Soon, were were at Watling Distillery, sampling the rum. It was very hot and very sunny. We took the informative, free tour. The rum bottles were VERY HEAVY and as I mentioned it was VERY HOT so I opted for a beach towel as a souvenir instead. We are exhausted and sweaty and this is hands-down my favorite photo of the trip. Mom printed 2 copies of this, framed them, and gave me one. After the hike to the distillery, the rest of the trip was literally downhill. We poked into Greycliff and sampled chocolates. We walked by the Government House. We were stopped in our tracks by the beautiful Christ Church Cathedral. The stained glass artwork is breathtaking. Mom and I slipped inside a pew and sent up a few words of gratitude. We left donations and continued on our way to the straw market. Which was the same that it was last time. I waved to Twangster on the Majesty and as planned, we were back on the ship by 12:30. I'm glad we stopped in the Cathedral. Lunch was at our beloved WindJammer. A huge fan of buffets, I took a spoonful of every pasta available with a ladleful of every sauce available. Mom, more restrained, had a bunless burger and some vegetables. And tiny desserts! I dropped Mom off at To Dry For at 2:14 and hung out on a deck chair until 2:40 when I headed to Vitality. Elinor was my masseuse. I upgraded to hot stones ($20) and Elinor effortlessly took me from "OH GOD IT BURNS" to "more please thank you." I told her my shoulders are where I keep my tension and she managed to work them back down from my ears. Then I bought the Elemis Instant Refreshing Gel ($50 on ship, $55 on Amazon, Icy Hot costs $8) and, suitably oiled up, slid down the hallways back to my cabin. Mom! Looked! Amazing! She had the best time at To Dry For and the curls in her blowout lasted 2 days. She would definitely go back and while I love my Mom ... she's picky (Mom: "I'm discriminating") about a great many things so any endorsement from her is automatically a ringing endorsement. Let's talk about Formal night. It's now called "Wear Your Best" and I'm 100% fine with that because it's vacation. Do what you want. I choose to dress up. Not to a formal level, but to a holiday party level. Or a wedding guest level. Because other than my own (first) wedding, I've never been to a truly FORMAL wedding. I spent a whopping $17.99 on my dress at Ross Dress for Less - black with silver sparkle. I kept it in the Ross bag because I didn't want any stray pieces of glitter to rub onto my other clothing. I bought a blingy silver bag for $13 on Amazon. My shoes are my trusty silver "wedding guest shoes." Mom also bought her dress at Ross, for just about the same amount. Dressed in our finest C&A GOLD status duds. When I pulled my gorgeously cheap dress on, I noticed a few sparkles of glitter flutter to the ground. Okay. No big. We went to dinner a little early to take advantage of the photo ops. "You're sparkly!" Mom said. "Thanks!" I replied. She continued, "No, really...it's … on your arms. And your chest…" Remember the massage? And the massage oil? Yeah. Any glitter that my body came in contact with was adhering to me. Between that and the oily sheen I strode through the ship resembling either a gymnast or a stripper. Formal night breakdown: About 25% of the crowd brought the sparkle. Another 25% dressed up slightly. The rest are still wondering how they got glitter on them. Sorry! That was me. MDR: My dinner was linguine with seafood. Mom had almond crusted cod. After dinner we went up to the pool deck to kill time before the Ballroom Dancing show. I saw Super Mario's cabana, which is blocked off from us peasants by a chain and enclosed with plexiglass. He was working. And smoking a cigar. That was the only time we saw him the entire cruise. Anyway, the wind blew as we walked by and I'm pretty sure I glitterbombed his cabana. Sorry, Mario! The ballroom dancing show as very good - maybe a tad bit long at a full hour. They even did a good job with Moon River, which is a song that usually makes me want to throw myself down multiple flights of stairs. After that we went to see Karaoke in the Cosmopolitan lounge on deck 14. I walked in and thought I had stumbled into a pinnacle platinum plus lounge but I was right. Either that or breathing Mario's second hand smoke earned me some more points! (It didn't) I tried my first-ever Dark and Stormy and enjoyed it! We stayed for most of karaoke, and then I went back to the cabin and tried to shower off the glitter. It was on my face, in my armpits, between my toes. The dress went back into the Ross bag and then zipped into a gallon ziploc bag and there it still remains, in the back of my closet, until I want to destroy somebody's house this holiday season. Grade: A+++ and a pile of glitter.

Remember me? Welcome to my ... not so much LIVE blog but a blog that was put into suspended animation for a month. **** Day 0 - Miami Sunday It's on! My devoted husband had the privilege of driving a maniacally giggling me and my equally excited mother to Philadelphia International Airport. We checked our bags and sashayed through TSA PreCheck. I paid for it and it was literally the best money I ever spent on travel. Mom got it for free. She said it's because she was traveling with me. I say it's because she's Of An Age. We had breakfast at the terminal. Yogurt and coffee for me, a scrambled egg bowl and coffee for her. We boarded the plane without incident, left early, and arrived in Miami a little after 1pm. Mom watched the first part of Rocketman. Mom: This is depressing. Me: I'm sure his story gets better. I think he makes it big. Mom: Eh, I know how it ends. (closes movie) Us. Our luggage was within the first 10 bags that dropped onto the belt. We hailed a taxi and sped to… InterContinental Miami! Huzzah! I picked it strictly based on this blog's recommendation. Thank you! Our standard room on the 18th floor was ready when we arrived. We changed into more comfortable duds and hit the pool bar for lunch. There were chairs along the railing and we stared at PortMiami (and drank) for the afternoon. It's a much nicer view in person than via webcam. After whiling the afternoon away, we walked to Bayside Mall for dinner. The walk was gorgeous, with a water view the whole way. There was live music at the mall. We ate at Chili's, which would not by my typical first choice in a new city, but it was familiar and had a short wait. Compromise. Bayside Mall. There's a construction wall bragging that a giant Ferris Wheel will open at Bayside "Holiday 2019." I'm a sucker who will ride any Ferris Wheel she sees, so that only means I have to come back to the Intercontinental (and I guess PortMiami) eventually. The walk back to the hotel felt 100% safe, even in the dark. We headed back to the pool bar, but it had closed due to lightning. The Starbucks inside the hotel was also closed, so we headed back to the room to relax. Day 1 - Embarkation Monday Today! Today we go on our cruise! I woke up and went outside to wave fanatically at Navigator. I loved having the hotel right on the water. Mom and I had breakfast at Ole, which is the Intercontinental's breakfast buffet. It was pretty expensive ($29pp for the non-continental version) but the food and service were amazing. Before we left for port, we bought 6 bottles of water at Miami One Market for $1 each. That with the free bottle from the Intercontinental meant Mom was set with water for the trip. For embarkation, I wore a Roxy sundress that I coveted at one of the shops on the Enchantment 2 years ago (it was cheaper to buy online rather than in the ship's store), my casual flip flops, and a beach hat. Mom also wore a sundress and a beach hat. We looked so touristy that the bell services agent immediately said, "taxi to the port?" Mom laughed, and I said, "I guess we don't blend with the IBM AI conference that's happening?" "Yes, but I also saw your luggage tags," he replied. We arrived at Port at 10:50 and left our bags with the porter. Our SetSail passes indicated that we had expedited arrival. We entered the (short) line, had our photos taken and our passports looked at, and then we were okayed to board. Of course we took the gangway photos, because I will NEVER turn down a photo. We boarded the ship at 11:15 and I cried. Yes, I'm a big baby, but it's not just that. I had a mammogram that came back problematic and then a breast biopsy 11 days before the trip. That came back clear. I would have come on this vacation either way (I didn't buy that deluxe of a travel insurance plan) but I know "death doesn't discriminate" (Miranda L, 2014) and I was thankful to be here AND healthy. So go get your mammograms if your breasts are of age. But maybe don't do it 3 weeks before your cruise. And then Mom cried because I was crying and I was glad we already had the photos taken. After I got myself together (am big baby) we marveled at the ship. Enchantment was certainly beautiful, but Navigator is spectacular. It was a little overwhelming, but in an "everything is the same but different" way. Our first order of business was to go up and see the pool deck. Mom: It means so much that we travel tog- Elevator: DOORS CLOSING! Us: (simultaneously scream) Elevator: DOORS OPENING! Me: Okay. That's helpful. We stopped crying. I loved the amplification efforts - the happy colors, the beds and the chairs and the shade that was built in. Naturally, we had to check out the Windjammer. Where Enchantment had hand sanitizer stations, Navigator has a giant handwashing area complete with fully-functional sinks and a staff members singing songs about washing your hands. This would by my mother's perfect cruise ship job. Mom grabbed a sugar free gluten free coffee mousse and I had a little plastic cup of jello. It was only 11:30, so we weren't super hungry. There was a giant cake welcoming us all to the Windjammer. It had to be 4 feet long. We took the stairs to the 12th floor and found a covered seating area near Lime & Coconut. Mom classily drank a pinot grigio while I slurped down the signature Lime & Coconut drink. This is not Lime and Coconut And I need to say this for everyone to hear: OH MY GOD YOU ARE ALL RIGHT ABOUT GETTING HERE EARLY. At 1pm, when the announcement was made that the cabins were ready, we headed to Windjammer for lunch. We figured everyone would charge to the cabins at that time and it would empty out. We were correct!! The Gluten-Free options continue to impress. Mom: vegetable medley, hamburger sans bun, fruit, another coffee mousse Me: hot dog (classy broad), vegetable samosas, seafood paella, fruit.. After lunch we went down to the bowels of the ship to our cabin on deck 3. The beds were pushed together, which could have been avoided if cruiseplanner had let me set a preference for it like I did 2 years ago. Our garbage can was GOLD because of our killer GOLD C&A status. Ocean view cabin, bed pushed together Our SeaPasses said we had My Time dining and to go to deck 3 to make our reservations. Hm. I had reserved traditional 6pm dining when I made our reservations. The app confirmed it. I went around the corner to the dining room, explained my predicament, showed the Royal App and the gentlemen said I had a 6pm reservation every night. Good! We explored the promenade on Deck 5. Mom and I played 2 games of giant Jenga at Playmakers. She won 1 and I also won 1. We decided it would be best to leave it tied. My family is very competitive. We returned to the room and met our steward, Miguel, who said he'd switch the beds before bedtime. Fantastic! Back up to deck 11 for -- Elevator: DOORS CLOSING! Me: Omg. This is going to be anno-- Elevator: DOORS OPENING! Back to deck 11 for the sailaway party. I had a Bahama mama and we slipped away from Miami so smoothly that if you didn't see it, you'd never know we were moving. We found 2 comfy chairs in the Solarium and stayed there until I looked at my watch and said, "Um, we have dinner in 4 minutes." We went to MDR on 3 and the maitre'd said, "Ma'am, you're a My Time Diner so if you wait right here we'll find a table and ---" And I took a deep breath, smiled, showed my app which confirmed I was traditional dining and I would like to have the same table every night. And with a swipe of a Sharpie, we were given table 521 on Deck 5. Mom took the elevator, I took the stairs. We were seated at a 6-top by the window with two other couples. Couple 1 was married over 20 years, and couple 2 were honeymooners. Both were from Florida and both were just the right level of talky. We went to the 7:30 ice show which kicked off with an amazing drone display! The skaters were fantastic and at 45 minutes it was just the right length. We arrived 10 minutes early, which was still too late to get seats together, so I sat in the row in front of Mom. After that we stopped at the Casino for Mom to lose her obligatory $20. The big draw was the game where for only a dollar, you had a chance to move a "key" forward into one of 12 'locks.' Behind each lock was a fan of US bills -- some were $10s, some were $20s, some were $100s. You'll be surprised to know that while MANY people were feeding MANY dollars into that, nobody won. We perused the shops on the 5th floor and then when headed up to bed, exhausted. The beds were split and I tumbled in. And almost broke my collarbone because I forgot how FIRM the mattresses were. Grade: A++

kimberussell reacted to a post in a topic: Navigating Our Way To Perfect Day | Navigator of the Seas Not Live Blog 10/28/19 To 11/1/19

I promise the entire 'blog' is forthcoming...re-entry into the real world has been bumpier than I planned on!

kimberussell reacted to a post in a topic: Who would ever let go of your child, even if there was no glass there?

kimberussell reacted to a post in a topic: Second Anthem - NJ to Bermuda - Oct 19 to Oct 24 - LIVE(ISH)

kimberussell reacted to a post in a topic: Navigating Our Way To Perfect Day | Navigator of the Seas Not Live Blog 10/28/19 To 11/1/19

Thank you all for the kind words. We just left CocoCay in a few (stragglers!) and it was truly the Perfect Day! We had zero problems finding chairs underneath an umbrella. I kept my floating mat all day. I had multiple Coco Locos and I always swear off souvenir cups until I'm presented with one. Somehow I now have not one but 2 CocoCay cups. Well done, Kim. Currently: on deck 12 listening to One to One play us out of the island. Next up is 6 pm dinner, a Beatles tribute in the promenade, (eyeballs Mom), and watching karaoke. Photo is of the end of the balloon solar eclipse.

They MIGHT have all of the glitter from my Wear Your Best dress vacuumed up by then. If not you'll be able to track my path from last night. ?

kimberussell reacted to a post in a topic: Navigating Our Way To Perfect Day | Navigator of the Seas Not Live Blog 10/28/19 To 11/1/19

Yes! I was The one wearing a straw hat and a touristy tee! ?

I waved to your ship today!

Greetings from Nassau! Last night we sat in the solarium until dinner, then met the other 2 lovely couples at our 6-top in MDR. After that we saw the Ice show (great!), hit the casino, (not so great), and collapsed at 10. This morning we ventured out for a Kim-planned walking tour. We visited the Watling Distillery, Greycliff, Christ Church Cathedral, and the Straw Market. This afternoon brings and appointment at To Dry For for mom, and a trip to the spa for me. The special is a full body massage, skin brushing, facial, and scalp massage for $149. Maybe it's the rum talking, but that seems much more reasonable that what I saw in the planner a few weeks ago. Full write up at a later date ...VOOM is not great in our cabin this time. Must be the GOLD plating ?. This is me completely blending and not looking like a tourist. Classy broad.

Holy cats were you all correct about arriving early. We left the hotel at 10:45 and with expedited boarding we were on the ship about 11:15.(Our set sail passes told us to report at 12:30, btw) She's gorgeous. Detailed write up later but here's Mom and me holding court in the Gold Lounge (there is no Gold Lounge) on deck 12.

Greetings from Miami! After reading the review here and watching the port webcam for months, InterContinental seemed like the best choice. Our flight was easy and the drinks are cold. Let vacation begin!

I make a list a week in advance, but I pack the day/night before. In fact, I'm packing now for tomorrow morning's flight to Miami. Taking a break because I'm waiting for my underwear to dry and having a last-minute debate of whether to take the medium bag or the larger bag because SHOES. Ugh. Shoes. Crummy flipflops for beach/pool, fancier flipflops for sundresses and heels for formal night are taking up too much space and I'm even wearing my sneakers on the plane. Ugh. I mean, I'm paying American's checked bag fee whether I take the medium or large one but it's all the shoes' fault.

(waves a hanky from South Jersey) Bon voyage!