Posts

128

Joined

Last visited
MelKaps's Achievements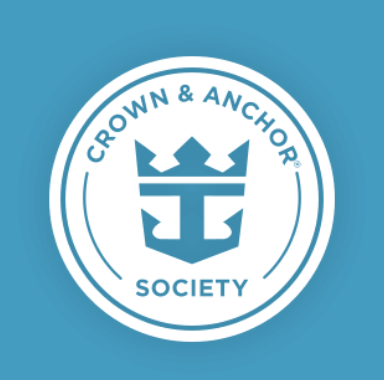 Diamond (5/7)
152
Reputation
I was originally booked on Odyssey on October 10 this year, but with cancellations and the pandemic, I booked Harmony of the Seas out of Barcelona on October 10, 2021. Honeymoon here I come!

I hope this will carry over to the other ships sailing this summer. From someone who doesn't purchase the drink package, it would be nice to redeem a free drink earlier in the day instead of waiting until ~4:30pm.

I understand that the testing and quarantine requirements will better align with CDC's guidance for fully vaccinated people, but I am interested to see the mask mandates onboard. This week the CDC announced that fully vaccinated people do not have to wear a mask outdoors, unless in a large crowd. For instance, will the cruise lines allow people to sit by the pool without a mask on? Definitely a lot of things to figure out.

As of now, Adventure of the Seas sailings from Nassau go through mid-September and Vision through August. I think Royal is waiting to see when cruises will restart from US. If they do not restart until the earliest November (hopefully it is sooner!), I think they will extend Adventure and Vision through the fall even if it is hurricane season. This also depends on how successful these summer sailing are. I am not booking any cruises from the US this year until it is definite that they are restarting.

rjweber3 reacted to a post in a topic: What is the most frustrating thing about Royal Caribbean cruises?

PPPJJ-GCVAB reacted to a post in a topic: What is the most frustrating thing about Royal Caribbean cruises?

Lifted and Shifted my Odyssey of the Seas sailing to September 11, 2022. The original sailing was supposed to be our honeymoon, but now we will celebrate our honeymoon and one year anniversary at the same time.

Waiting for tenders to disembark the ship at a port. This was especially problematic at CocoCay before Perfect Day at CocoCay. I haven't been to a port with tenders in several years, but the waiting period was the worst. One time we just missed the cut off for the tender and we were told to start boarding the next one. They had us waiting 30 minutes before it was completely full to leave. Our other party made the previous tender and had to wait for us. A few years ago on Grandeur, the line for the tender went down the entire hallway on Deck 2 and wrapped around to the other side of the ship.

I moved my 9 night sailing in October to an 8 night sailing in September 2022. Very similar itinerary, but no overnight in Athens. However, the taxes are tripled in 2022. I was paying ~$60 pp and it jumped to ~$180+ pp.

I really enjoyed the Rhino Rider and Snorkeling Tour. It was such a fun excursion, and we were fortunate that there was only one other family with us. I vlogged part of the excursion: https://www.youtube.com/watch?v=NcMDyyrIYZY

I was looking through my cruise planner for my Odyssey of the Seas sailing next fall and noticed that Giovanni's Italian Kitchen and Wine Bar is now available for booking. Attached is the dinner menu. The current price for my sailing is $39.99 per adult. What do you think of the menu? GiovannisDinner.pdf

Odyssey will most likely continue to sail out of Rome to Greece as advertised for 2021. Hoping Oasis is in NJ since it was a big loss this summer. I remember all the marketing and advertising that went towards promoting it.

I stayed in cabin 12197 on Harmony last October. I also usually stay on lower decks, but we didn't feel any movement. I posted a vlog of our cabin. You can check it out here.

When I first started cruising on Royal Caribbean, I remember they didn't have bread baskets on the table. The assistant waiter would come around and give you a single piece, and you could always ask for more. I know more recently there are now bread baskets on every table. Although I love my bread basket (and usually finish it), I notice how much bread is wasted when it is on every single table. I understand it is less work for the assistant waiters since they are already so busy, but I believe they should go back to the old method and only provide the baskets on request. I feel bad with all of the wasted food and it hurts me to see all the uneaten bread.

A few years ago I sailed on Grandeur with my mother. The maitre'd came around to each table on the first night asking how everything was. The couple next to us said it wasn't good. The maitre'd asked what was wrong and how can they make things better, etc. They just shrugged and said it wasn't good food. My mother chimed in and said, "Well I thought everything was absolutely delicious!" That couple never returned to the dining room for the rest of the cruise, which was nice because we didn't want to be around negativity.

I know we all miss cruising! I went through all of our videos from Embarkation Day on Harmony of the Seas in October 2019, and created an entirely new vlog with bonus footage. Please watch and subscribe! ROYAL CARIBBEAN | HARMONY OF THE SEAS: EMBARKATION DAY BONUS FOOTAGE!

Many of us in New York are without power. I think the last time we had this much of a power loss was Hurricane Sandy in 2012. On the bright side, cruise itineraries did not have to be altered (even though they did move the ships out of the path).