Posts

151

Joined

Last visited
MelKaps's Achievements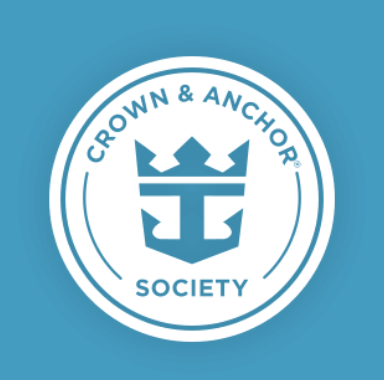 Diamond (5/7)
159
Reputation
MelKaps reacted to a post in a topic: No More Pre-Cruise Testing for Vaccinated guests on voyages less than 6 nights staring August 8th!

MelKaps reacted to a post in a topic: If this was removed from all Royal Caribbean ships, I wouldn't mind...

The key is flexibility. In 2017, my Eastern Caribbean cruise was changed to Western 2 days before we set sail due to Hurricane Irma. On day 4, the captain announced the cruise is extended 3 days because we wouldn't be able to get back to Florida. The itinerary changed daily and we had no idea where we would end up. We made two stops to Cozumel! The cruise after us got shortened and they were offering discounts to extend the cruise an additional few days since so many people on the next cruise cancelled. I was already missing too many days of work so had to head home.

MelKaps reacted to a post in a topic: Disembarkation from Rome (Odyssey Of The Seas Sept. 28 - Oct. 7)

MelKaps reacted to a post in a topic: Disembarkation from Rome (Odyssey Of The Seas Sept. 28 - Oct. 7)

I depart on Monday, September 19 and my flight is at 11am (only flight available and we are spending 8 days in Italy prior to the cruise). I am hoping to talk to guest services and try to get off the ship as early as possible. I am also booking a private shuttle. Fingers crossed! I recently flew out of Amsterdam and people warned us about the airports. Check in and security took less than 2 hours since it was a Tuesday morning. Weekends may be a little more hectic.

It has been a month since the last upload, but happy to say the next cruise vlog is live. The best days are when you eat all the complimentary food onboard. HARMONY OF THE SEAS: EATING EVERYTHING ON ROYAL CARIBBEAN!

In this week's vlog, we passed out on our Sorrento and Amalfi bus tour from exhaustion. HARMONY OF THE SEAS: PASSED OUT IN ITALY!

In this week's vlog, we got a small taste of Rome by abiding by Italy's covid restrictions. HARMONY OF THE SEAS: ITALY'S COVID RESTRICTIONS!

New vlog is live! In this week's vlog, we went on a tour of Cinque Terre in La Spezia and enjoyed delicious Italian food. HARMONY OF THE SEAS: Italian Riviera!

In 2018, I booked the Rhino Riders Adventure excursion through the ship. You drive small motor boats to a beach and then go snorkeling. Below is the vlog I filmed. St. Maarten Rhino Riders

If you have strict dietary restrictions, I recommend skipping. My husband loved it, but I left hungry since the food and experience wasn't for me. We are giving Wonderland a second try this year, but I think I'll eat beforehand to be safe, plus I know what to expect now.

I have been using a full face snorkle mask for about 5 years and love it. With that being said, I agree and definitely suggest testing it out in a pool before going snorkeling as it can get some getting used to.

Two weeks in a row with new vlogs. I'm on a roll! The third day of our cruise was a sea day with high winds. Fun Fact: We were supposed to stop in Marseille, France. However, France didn't want any cruise ship passengers, so we had a sea day instead with rough waves off the coast of France. HARMONY OF THE SEAS: WINDY SEA DAY!

It's been a while, but the next vlog is live! Our second port of call was Palma de Mallorca, Spain. It was the one port we were allowed to wander on our own. HARMONY OF THE SEAS: PALMA DE MALLORCA!

Yes, there is a small bathroom on board on the lower deck.

I booked a private tour in Ephesus with Ephesus Port Tours. They are #1 on Tripadvisor. I haven't booked any excursions for Greece yet.

Two years in the making and we finally have a new cruise vlog! In October 2021, we embarked on Harmony of the Seas in Barcelona, Spain for our honeymoon. We last sailed on Harmony of the Seas in October 2019 and a lot had changed in two years, but we still had an incredible vacation! Here's the new vlog: HARMONY OF THE SEAS EMBARKATION DAY COVID EDITION! Also check out our pre-cruise vlogs when we were exploring Paris and Barcelona: Honeymoon October 2021

When I was on Harmony in October on a Mediterranean cruise, they used the conference room for covid testing in order to return to Spain.