 Posts

40

Joined

Last visited
Ocalarnd's Achievements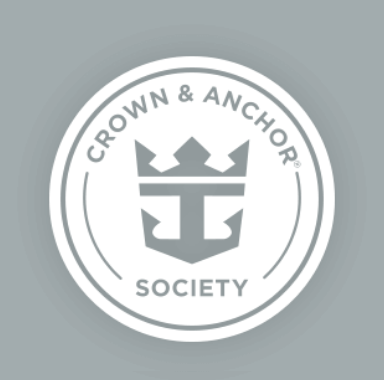 Platinum (3/7)
15
Reputation
sbilby reacted to a post in a topic: Kings Wharf, Bermuda; Phillpsburg, St Maarten; San Juan, Puerto Rico and Labadee, Haiti

If I may inject 2 cents worth, at least for your San Juan port of call. Arriving at 7AM and leaving early does present challenges for this port for activities. BUT there are two AWESOME old forts there, that are actually run by the US Parks Dept and are VERY cheap to enter and tour on your own ($5/adult gets you into both). It is actually a nice 20-30 minute walk up to Del Morro fort which is actually very nice in the early morning, and the self-guided tour routes, that you can easily find online, take you along the old City Wall, through the big old City Gate, and up the cobble-stoned roads through the old San Juan to experience the authentic old architecture, a couple OLD churches, and overall feel of the City. It is very safe, and you can save all that money for excursions at another port (or spend it on shopping and eating in Old San Juan). We actually took a taxi from Del Morro fort to San Cristobal fort, which was very cheap for family of 4, saved time and a nice ride. Ending at San Cristobal fort also puts you very close the cruise dock (5 min walk). Just beware that during the week the forts do not open until 10AM to start your inside self-guided tours (and there are no park service-led tours except on weekends), but that also lets you catch breakfast before the start our. And the forts are so impressive. Also the bathrooms at the forts are VERY clean and air conditioned (the family appreciated that). So consider some historical experience options for Old San Juan port. It will be a lot cheaper and keeps you close to the dock. If you do choose to venture away on an excursion, I highly recommend an RCCL excursion at this port. The day we were there a RCCL excursion was late getting back to the ship due to San Juan traffic, but the ship remained at dock 20 minutes past departure, only because it was an RCCL tour.

When the self-serve soda machines frequently run out of ice (they have to be manually restocked by the crew, which is needed frequently on hot cruise days), and run out of the soda concentrate selections (most often diet versions for some reason). Limited hours of the self-serve soft-serve ice cream machines. Would be great to get a late-nite cone up on the top decks, lay back and watch the stars.

I am sorry, I can't offer any comparison info between Legolands (with so many great parks in Florida, just haven't made it to CA). Perhaps online comparison on their websites? Agree with mbk999 about avoiding Disney Hollywood Studios. Currently that park is a huge disappoint. For age 5, you can't really go wrong with Disney Magic Kingdom, or event maybe Disney Animal Kingdom (not so many coaster rides, but very good shows and interactive things). If you just want a some coaster/rides fun without the full theme park expense, there is also a place called "Fun Spot America" in the heart of the major attractions area of Orlando, that is more like a carnival feel with some big rides (suitable for age 5 I believe). Its cheaper ($41 for single day), and you can stay at the one of the non-resort hotels and save $$. It also includes access to the adjacent "gator spot" (a closeup gator experience). Again check the websites or I am sure a travel agency like MEI can help with putting something together to maximize your vacation time/value.

Actually, we watched all the sales for 15 months before our Oasis cruise, for a deal on the soda package for the kids. Never saw any sale for the soda package. However, we were able to still buy it for $8.50/per person/per day (+ 18% gratuity) right as we walked onto the ship, on the promenade. So it can still be had for that rate onboard (at least as of June this year). Also we were able to apply our On Board Credits to the purchase that way. Locate the various soda self-serve machines quickly once you board. They typically are only on the top decks and promenade (at least for Oasis class).

RCCL has probably taken notice that customers are making itinerary & cruise selections based on port reputations. We love the ships, but if the itinerary includes a port that is well documented for harassment (not an enjoyment for anyone's vacation), then that represents a wasted port stop and devalues that itinerary as an option. We very much wanted to go to Cozumel on the Oasis or Allure, but switched to the Oasis San Juan/St Marteen/Labadee cruise instead (very good option), specifically because we wanted to avoid Falmouth. So RCCL is wise to remove it from the itinerary, even if only temporarily to send a very strong message to Jamaica to really deal with its problem, or lose BIG. It goes beyond harassment to downright dangerous. (Yes, I have been to Jamaica before, and I seen it in Montego Bay as well). Good move on RCCL's part to respond to its customers' concerns and complaints.

I agree with Matt. Better to do it on your own, and if possible arrive a day early, stay close to the attraction you choose. The drive from the Disney/Universal/Seaworld part of Orlando is less than an hour to Port Canaveral (not sure of time to Fort Lauderdale). Water park might be a great idea (though maybe not for February unless you are a very hardy soul from the far north). Seaworld really is a great park for younger kids especially, and their water park Aquatica greats GREAT reviews (I believe there is a hotel directly across from Seaworld that has some kind of express pass deal with Seaworld for guests that stay there). Universal did just open its new water park, but I don't have any first hand knowledge on that. Legoland is closer to Lakeland, so its about 40 minutes farther than Disney, but it is a lot of fun, with appropriate coaster rides, for the 8 and under coaster junkies. It also has a water park. Legoland did not seem nearly as crowded to us as the other Big 3 parks, and tends to be much cheaper ticket prices. Just another option to consider. A good travel agent, like the one often mentioned here, can help with the best deals, accommodations, and transport. I February there should be some good off-season deals to be had. Good Luck.

Your question regarding 5 yr old is prudent. We live in Florida and usually get annual passes most years. Starting from when our youngest was age 7. (Yes prior to that we did Disney, Sea World, and Legoland as great options) Universal is a GREAT park(s) (better than Disney in my personal opinion). However, there will be much fewer things for the 5 yr old to do (specifically look at Universal Orlando's web page for height requirements). Universal Studios will have great simulator rides like Minions, and Shrek, and Transformers that he/she probably will be able to ride. And also the Woody Woodpecker kids coaster and the ET ride and possibly Men In Black (great family ride). Not to mention the animal stunt show and other "kids area" stuff. Lots of characters walking around as well. Not sure about the height requirement for the Diagon Alley ride (some rapid motion, short drops, and mostly 3-D story interaction). Islands of Adventure is probably not worth it for a 5 yr old. Much more focus on motion rides that have taller requirements. (But in my opinion the better Harry Potter area is still the Islands side, 2 coasters and the castle ride). Islands does have the great Dr Suess area for smaller kids, and there are some cool things in the Jurasic area (like the flying bird "swing" ride that is restricted to just smaller kids and their parents), and the Marvel comics area where you can sometimes get pictures with heroes and villans. Again age 7-8 seems to be a great age to start here. Beware, the parks are very crowded in the summer, and extremely hot & humid. Pace yourselves (build in sitting/rest times for the kiddos). Also, if you decide to do Universal parks on your own (apart from RCCL) I HIGHLY recommend you pay the extra $ to stay at either Hard Rock, Portafino, or Royal Pacific on-site hotels. Those hotels not only get you in and hr early each day to Harry Potter area, but also include FREE express passes for up to 5 people in a room, for each day (including check-in & out days). Those Express Passes easily double the rides you can cover in a limited time, and on a hot day, that means EVERYTHING. Have fun & welcome to Florida.

We had a similar access problem. We received error messages about reservation access being unavailable, after our local (USA) travel agent major some changes in conjunction with RCCL that we requested. Spent hours and numerous calls to RCCL phone #. They would say that they can "see it" and it should be accessible to me, and they "reset" it several times. Finally after several days and calls to RCCL and our agent, it was working again. I can't prove this, but I believe there was some issue with our agent not fully logging out or incorrectly disconnecting from our reservation, may have been the problem. Yes, we tried all the cache, history, and memory clearing on our end as well, to no avail. So see if your US agent can open the reservation again, and then fully log out from it, and see if RCCL tech support can "reset" the access permissions. Or yours may be an entirely new IT mystery (things can get blocked easily when the IP addresses of different countries and firewall rules get involved. Good Luck.

Yes, there is bbq, dogs, and burgers. But MANAGE your expectations. On our Labadee day (Oasis only ship in port), the lines at noon were huge, so we waited till 1:30 when lines shortened. There was a reason they were shorter. By that time there was NO BBQ to be had, and most other things were gone as well. Only burgers, dogs, and a couple salad type items left. So unfortunately our memory is not as fond of the Labadee BBQ. But, headed back to ship, and did much better there.

We just did the Oasis galley tour/brunch. It was offered to us while we were having breakfast in MDR (day 6). They included free Solarium specialty dinner that nite, and the tour the next morning. Mimosas, champagne, or OJ before tour. Tour gives idea just how big the food staff is. Meet the main chefs, can ask questions. Fairly interesting. Brunch had a number of very good menu options and they encouraged ordering multiple items. So worth it one time, for us.

Agree on many points (we just sailed Oasis 6/11). Solarium Bistro was great (did breakfast & specialty dinner). Labadee local merchants in the village are too agressive (not in a mean way, just very uncomfortable). We were swarmed by 4 guys at the first hut and decided to bypass the strip altogether. Johnny Rockets did not impress us at all either. Dropped in around 8:30pm. Terrible service, most of the diners were actually RCCL staff (not sure why). Settled for overpriced milkshakes, and we were underwhelmed. You do better to grab a blue cup from Wipeout Cafe and hit the free ice cream machines. That was great. Wipeout Cafe was great quick breakfast option too.

OK, I was the original poster for this inquiry, so I thought I would offer a short follow-up, since we ended doing it anyway. Booked thru RCCL on a discounted sale promotion. So decent price. Very organized initial meeting at the pier by operators, then a 5 minute walk to the dock. The boat accommodates about 120 guests, and does have 2 bathroom (clean would be a relative term). Offered a non-alcoholic small cup of punch as boarding. Its about a 35-45 boat ride to the cove at the airport runway end. Anchor about 300 yds off shore and they tell you that you cannot set foot on the beach (I think this is to cover them from liability in case you do something stupid on the beach and get hurt by the aircraft jet/propeller blast. Did see several planes land while there (mostly turbo-props and smaller jets). It has a floating dock attached to the boat that you can use for water entry/exit, or you can use the front ramp. But beware that trying to get back on to the boat via the ramp can take a LOT of effort, as the surf pushes you up, but then strong undertow pulls you back off. And there is the upper deck jumping off platform that the kids really liked. Personally we found the visibility to be semi-clear. You could see about 20 feet down to the bottom, but not as clear as hoped. Very few fish, except for a few small ones that come around when they feed them with bread. Mostly sand bottom, but some basic flat rock formations as you get closer to the shore (or the bar area to the side). There is really only 2 hrs on site, but actually that was fine with us, because the kids (ours were 11 - 14 range) were kinda losing interest by that point in the snorkeling. Also the surf seemed very difficult to swim against. Not high waves, just a lot of current. They did provide flotation "noodles" if you wanted, and they helped if you got tired from swimming. There is a bar on the upper deck, and basic food can be ordered, but the prices really were not bad considering you are a captive audience for 3.5 hours. Tabs paid at end, but must be in cash. So overall, personally, I would give it 4 out 5, IF you are looking for a sampling of snorkeling, combined with a decent water trip along part of the St. Maarten Dutch coastline. It left several hours to walk the shopping district afterwards. If you are expecting a hardcore snorkeling experience, then you want to pass on this one.

Flowriders: Yes, because they do set aside time slots for paid lessons (one of the activities you can book ahead of time), it does significantly reduce the available hours for open use. Also, on Oasis, they would set times for 1 Flowrider unit as Surfing (stand-up) only, and 1 for Boogie Boarding (knee or elbow riding). But we tried 6 or 8 different times, and there always seemed to be at least 15-20 in line at each unit. Allowing to an average of 5 minutes per rider attempt, that's what led to the 1-2 hours waiting estimation. Fortunately we had paid for the semi-private group lessons for our girls. So they each ended up getting 2 training efforts in the house class. The class had about 8 students per flowrider unit, and the class actually went a while longer than the scheduled hour, to make sure they all got 2 efforts. That was very worthwhile, and I'm glad we did it for them. They just never got a chance to see Dad make a fool of himself.

Thank you to so many of you that shared here. You really helped with our first-time cruise experience on Oasis. With that said, I will try to add constructive comments where I can, to assist others. So please don't beat me up for sharing a couple areas that I think folks should be aware of before their first cruise (yes, I have shared these comments with RCCL on the survey). Soda package/machines: The coke self-serve machines are a GREAT idea, but I just don't think RCCL has adequately addressed their short comings or potential. We experienced extreme frustration, especially on the 1st day, trying to locate available machines, and trying to get product out of them. 1) There are not enough of them. We counted only 7 or 8 of them on a ship with 6,000 passengers. 2) FREQUENTLY they were out of ice (these machines have to be manually restocked with ice by the crew), 3) There were many times that the machines ran out of soda (particularly diet sodas), were inoperable due to be in "maintenance mode". Yes, you can still get soda at most bars, but not the same level of selections, and also with additional waiting. Again, this a great idea with huge potential for enhancing the enjoyment and efficiency of the cruise beverage experience, It just hasn't been adequately deployed in my opinion. There should be at least 1 of these machines on EVERY deck level (including the cabin areas). Featured Activity Venues: Yes, Oasis has 2 really cool Flowriders, but unless you pay for semi-private assigned lesson time, or are willing to stand on the burning deck for hours waiting, you probably will not get to actually use them. The open-use time is too limited to accommodate the volume of cruises that would like to try them. Again 6,000+ passengers, with approx 1,000 kids/teens (not including interested adults wanting to give it a try), and 2 Flow-riders, with limited open-use hours. Similar circumstance for the 2 Rock walls. There are 3 or 4 rope lines per wall, so it does move a bit faster, but again high demand vs. limited availability, you better set aside an hour or two if it's on your must-do list. I will say the Zip-line was more available and less waiting than I expected. Ice skating was the other area with very limited open-access times and limited opportunities (but the Ice Show was GREAT). Shows: Come Fly With Me - Great performers, singing, and entertaining, especially for kids/teens. Headliner was "Mo5aic" - AWESOME performance, very much like Pentatonix (they will be on several upcoming Anthem cruises per their website). "Frozen In Time" Ice Show - VERY Good (this is not "Frozen", but a collection of stories on Ice). Get there early and try for first 4 rows. "Cats" - Very good performers, singers, dancers, and technical production. But the story line is very boring (over half the audience did not come back after intermission). Aqua Show - Good, but cheesy at times. Very good trampoline stunts, and decent diving (especially for a small pool on a moving ship). Eating: MDR was GREAT. Wipe Out Cafe & Solarium Bistro are both great options especially for breakfast, Windjammer was a disappointment. It basically was Golden Corral Buffet dining, but not as good. The food was very mediocre (hamburger was one of the better items) and the desserts were surprisingly "bland" and disappointing. The MDR offered a very good lunch buffet, so stick with that, unless you are hanging out poolside all day. I know its a lot, but this is stuff that we wanted to know before our first cruise. Hope it helps someone with their planning.

Just got off Oasis. Had an outside balcony cabin. Power strip: We took one of those basic white or brown interior extension cables (with the 3-plug junction on the end, but no surge suppression). There was a plug on the wall, at almost floor level, right behind the bed frame (bed moved easily to access it). Used it to plug in C-Pap machine, phone charger, and one of those black mini-huricane fans (gotta have that air movement at night). Set everything on the little table (usually in front of couch) and slept like a baby. Magnets: Choose your magnets CAREFULLY. All of the magnet hooks have much LESS holding strength than advertised when they are mounted to a wall and the weight is pulling down (shearing force). We took 60 & 80 lbs versions and they were able to hold hangers with wet towels & bathing suits (we took about 8 magnets per cabin). They are a GREAT idea, but be careful where you pack them, because they can "erase" phones, tablets, laptops, or any other electronic memory. Also we used a small magnet on the door of the closet safe, to pull it open/close. Otherwise, ours did not have any other "handle" to open it. The safe it good size and very easy to use. Someone earlier (another post) made great suggestion to use clear packing tape to keep all lotions & liquids items closed. My follow-up reminder is to bring something to cut the tape off (scissors smaller than 4"). Nail file will work, but its a pain. We took small night lights to plug into desk outlet. And they provided just enough light to make the nite time bathroom calls easy and pain-free.