 Posts

22

Joined

Last visited
olejt's Achievements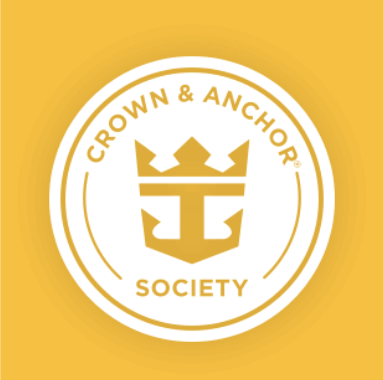 Gold (2/7)
3
Reputation
You are 100 % correct. My mistake. It is 8323 and 8325 we got. We will probably go for these cabins... We also enjoy just to watch the crowds.

Are about to book a cruise on Symphony next summer (13th of July). Have got connecting cabins 8325 and 8327. Any comments on this Choice ? Have previously had 8303 and 8307 on the Allure, and was very satisfied with this. We loved the Boardwalk. Is it better to get higher or is Deck 8 ok ? Can the slides obstruct the view to the Aqua theater in these cabins ? Grateful for any feedback ?

Is this tour "child friendly" , or is this more for adults ? Considering this, but not sure if our kids (8,11 and 14 ) will enjoy the tour (and the food served...maybe not kids menu either...)..

Have anyone used this luggage storage ? http://www.broward.org/Airport/Services/Pages/Default.aspx

Thanks. We have bought the drink packages, so then we can start enjoying these as soon as we embark the ship :-)

Hi Will we find our seapasses in the staterooms ? If so, do we then have to pay for soda/drinks etc, until we can get into our staterooms ? We plan to board as early as possible, and I have read that the staterooms is not ready before 1300-1400 ?

Thansk everyone; I think we will go for water taxi and take a relaxing day before our flight back.

I like casinos, but travelling with my kids, so this is not an option. Thanks anyway for the tip.

We have 7-8 hours to spend in Ft.Lauderdale after disembarking from Allure of the seas, before our flight is due back to Europe. Any good tips on what to do in Ft. Lauderdale area ?

Finally got an answer from RCCL: " With EAT - DRINK - PLAY you get the following complimentary amenities for guests in Boardwalk Balcony staterooms: - Complimentary meal for up to four guests at Johnny Rockets - Complimentary soda package for two guests that you arrange onboard (Not deluxe beverage package) - Exclusive rock climbing wall experience for the entire family · EAT: Guests will find a welcome letter valid for a lunch at either Giovanni's,Sabor, Johnny Rockets or Jamie's for Park View or a meal for up to 4 people for Johnny Rockets for Boardwalk. · DRINK: Guests will receive the soda packages for Boardwalk in their stateroom on day one. · PLAY: Guests will have to show in person to reserve their rock climbing lessons." If I understand their reply correct, I can arrange the complimentary soda package onboard for two guests, and here is not mentioned that it has to be the two first persons on the bookings. I specifically asked that in my question to RCCL if this was "reserved" for the first two persons on the bookings. So I will print out this answer from RCCL and bring it with me , and then I think I can get the complimentary soda package for anyone in my stateroom.

Correct. I am a little bit confused As I can see it, this is the classic soda package. Still waiting for an answer from RCCL if I can get this package on my kids..

I will probably buy Soda Packages for my kids so they can get soda also at bars and restaurants. And as the planner I am,I would really like to have this settled before my cruise. I can just imagine that there is some waiting time at Guest Service when we board the ship, and maybe they can not change this anyway....? I also sent a mail to RCCL asking about this, and asked if they could change this , or maybe they can change the order of the names in the bookings ?? I will post the answer here.

I have seen this been discussed before: The new EAT • DRINK • PLAY complimentary amenities offer guests in Boardwalk balcony staterooms Complimentary meal for four at Johnny Rockets. Complimentary Royal Refreshment soda package for two guests. Exclusive rock climbing wall experience for the entire Family. BUT this is my question; I have read somewhere that the complimentary Royal Refreshment soda package for two guests in each stateroom, is given to the first two names on the booking. Is this correct ? I have booked two staterooms; stateroom one on the booking -- Adult - Adult - Child and on stateroom two on the booking: Adult - Child - Child. All the adults shall have the Deluxe package, and do not need the sofa package.....what then ??? Can we change it , so the children gets the free soda package. If not, I can only use one of the free packages, and have to buy two...

My youngest kid (8 years old), is very picky about what he eat. Can you order special dishes in the MDR ? For example pancakes, pasta, hot dogs...

Regarding the Luggage Valet Program; I have read that for Delta Airlines this is only available for domestic flights. But how will that be if first part of the flight is domestic, and rest is international. We will travel from Ft. Lauderdale to Atlanta and the to Amsterdam.. Can we then use this program ?