 Posts

247

Joined

Last visited

Days Won

2
cruise-y's Achievements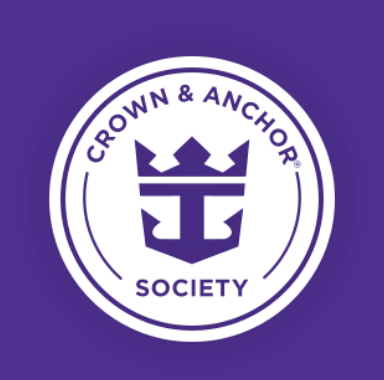 Diamond Plus (6/7)
83
Reputation
Southampton was one of the fast and easiest ports in which to disembark. It was very smooth. One warning: We booked an RCCL excursion on disembarkation day that took us from Southampton to Stonehenge for a few hours and then on to the Heathrow. We planned it that way and it was great for us so we didn't have to rush. We were spending the night at Heathrow (lovely hotel and great French restaurant) and leaving on our overseas flight early the next morning. The DAY BEFORE disembarkation (while at sea) RCCL cancelled the excursion. We were stranded with no plans on how to get from Southampton to London. I had to scramble around making calls (with at-sea satellite charges) to arrange transportation. Then we were stuck at Heathrow all day instead of having the planned excursion. RCCL has cancelled many events on us at the last minute. That was kinda the last straw.

Agree. This is one of the main reasons I'm using RCCL less and less. The lounge chairs touch each other and you sometimes have to crawl across a sea of other lounge chairs to get to yours. Sorry, I don't want to be that chummy with a stranger sleeping 3 inches away, along with his half-eaten hot dog. If it's so important to the bottom line that you have to cram that many people together then I don't want to be there. JMO.

My urologist told me to never get in a communal hot tub. Never. Cold chlorine pools are ok. I'm not a clean freak but I listen to her. I could explain but I won't.

There's a reason prices drop only after the window for final payment. I always book cruises within the 90 day final payment window. Sometimes the cruise is full and the prices aren't cheaper, but I can't make plans that far out anyway.

On board: Leave all your valuables in your room safe and just take your SeaPass to the pool. Tuck it under a towel. I guess people could sneak around stealing SeaPasses to use but I've never seen it happen. People are on vacation, not on the take. Your face comes up when it is scanned and they definitely look at that. Not having to lug your wallet around is one of the great things about cruises. Beachside: Rent a locker. Don't leave your wallet unattended on the beach.

I have had lobster night sailing out of Southampton (two week cruise but served twice). And also lobster both times sailing (one week) out of Galveston. In all three cases they were pre-frozen, small rock lobsters and kinda rubbery, not that great. The leftover lobster is served the next day cold in the Windjammer. IMO it was much better then.

I'm not a big breakfast eater but the reason I never order room service breakfast (even fruit and coffee) is because I don't know EXACTLY when I will get up on vacation. I might wake up earlier or later. I'm on vacation. I don't want to set an alarm clock for room service. I've dashed down a few levels to get coffee on the promenade and dashed back up again to drink it on my balcony, but the waits at the buffet and the promenade for (hot or cold) food are prohibitive to take back to the room, IMO. What I will do is drag a plate out to a deck chair by a window.

Maybe this has been discussed ad nauseam but I've been off the boards for a year or so. It's SO easy for me to travel out of Galveston but I'm SO sick of the exact same ports of call. There are a lot of stops in the Western Caribe. Why can't RC come up with some different itineraries? If they did, I'd cruise with them way (way, way) more. That means more $$$ for them. And I don't think I'm in the minority. Or am I?

My personal opinion is that the Jr. Suite tubs are a huge waste of space. I'd rather just have a bigger shower. As a woman, I would NEVER take a tub bath in a hotel room. For obvious hygienic reasons. And I've traveled a lot worldwide - both for work and for leisure. If you are a woman and disagree, I'd like to hear. Seriously.

NE47 - I'm going to give you another perspective. How often does your child get a chance to see other cultures and venues? Pools, slides, ping pong (and generic dock shopping) all run together - but Mayan ruins, botanical parks, exotic animals, zip-lining in jungle canopies, cave touring and beaches with coconut trees are rarer occurrences and maybe make better memories. You can still relax. Just sayin...

Hmmmm, interesting thread. Chavs out of Southampton. Rednecks out of Galveston. I don't know what the local terms are but I've heard very similar complaints out of Baltimore and Fort Lauderdale. You can find low class, crass, bigoted people on any RCCL cruise. (But let's be clear - it's a minority of sailers. Most people are friendly and wonderful everywhere.) If RCCL wants to use a business model to appeal to a lower price point (with more inside cabins and a reduction in free food quality) then you are going to get this element. In recent years, they've moved closer to (rather than away from) Carnival in that regard. One way to avoid it is to take longer, more port-intensive cruises. They cost more and don't appeal to the partiers.

Yes I remember last year the Cruise Compass on Liberty showed LGBT gatherings in the R Bar later every night. I'm from Dallas in the antiques business and many of my friends are LGBT. (In fact, in 2014 the Dallas Oak Lawn district was voted the number 1 gayborhood in the country by "Out Traveler".) You might find, of course, that some Texans aren't so open-minded. But many more will surprise you. Just like any cruise from any port in the world.

Hi Joe - I understand your concerns but don't worry. To broadly generalize, yes Texans can be loud and maybe more conservative than other places, but they really are very friendly and I promise you won't find many curmudgeons. People on Liberty are there to have a good time, so you will too. To me, it's much more fun to sail from a "foreign" port because I get to experience new, exotic things that I don't see at home. Different people, different food, different music. I love it all, no matter what it is. I'm looking forward to sailing out of Southampton in a few weeks. You'll get to meet many of our friends traveling from Mexico (as well as many Mexican-Americans) and you can enjoy dancing to the Tejano and Latin-themed music at Bolero's Bar (my very favorite spot). Who doesn't love a margarita? Texans will adore your accent and will want to buy you drinks and blab to you all night long (And, most importantly, please remember that many Texans don't fit the stereotype at all. It's a big state.)

This has been covered many times before but I'll say it again. Yes, there is an automatic 18% added to your bar bill and you don't have to tip extra. BUT, in my experience, if you leave an extra $1 on your bar bill (usually just via your charge) your bartender will remember that and will wait on you faster (or, if you don't tip extra, totally ignore you) in the future. This is especially true at the pool bars where it can be very crowded.

This airline tactic is so lame, and they all do it. I've heard it myself - even when I had an international connection 2 terminals away. If your gates are right next to each other, than maybe 30 minutes is ok. Otherwise, ha. If you are at the back of the plane, it can take 15 minutes just to get off. If you have a cheap ticket (Air2Sea) they will often pull this shenanigan so they can sell the seat they know you will miss for more $$$.