 Posts

10

Joined

Last visited
Recent Profile Visitors
The recent visitors block is disabled and is not being shown to other users.
Ne47's Achievements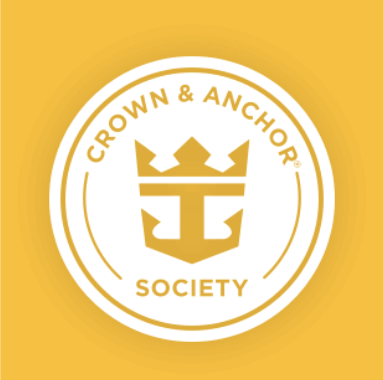 Gold (2/7)
8
Reputation
Super Ninja - We are doing our very first star class - and very first cruise on RCCL - right before you on Harmony 8/18. I heard from our genie this past Monday to get the ball rolling. Hope that helps - happy to assist as best I can with any questions as we continue on our own star class journey!

Thanks so much for all of these great suggestions! We decided to do the Fury Catamaran on Cozumel, get off and explore at both Coco Cay and the port area of Costa Maya, and stay on board in Roatan- thanks everybody for helping us figure this out!

We just found out we have Sebastian as our genie on our upcoming cruise on Harmony - first RCCL Cruise so of course our first Genie! Has anyone had him as their genie? Would love both your experience and what you think he might like as a gift - if it's helpful we are from the Boston area. We'd love to bring him something for a gift.

Thanks for posting this - really good point and food for thought. Especially as his favorite trip of his short life is an adventure tour we did in Costa Rica. My favorite too - come to think of it!

This community is so great! Thanks for all comments and insights - from above I feel better as it seems like we could do a short excursion or non at all and we wouldn't be totally amiss! My purpose of this trip is to wind down, although I'm sure my 9 year old son would want to wind it up!

We have an upcoming cruise on Harmony in late August and are staying star class. First time on RCCL (we have sailed DCL) and first time on Western Caribbean itinerary. It's just me and my 9 year old son. He doesn't like the beach but loves swimming in pools. I love lying around getting served frozen drinks. We will be getting off at coco cay and at Costa maya (to zip line.). I've considered getting a resort day pass in Cozumel but am also considering just staying on the ship in both Cozumel and Roatan. It seems kind of silly to disembark to go somewhere to pay for food, drink and pools when we have all of that already on board. But does the ship really empty out on port days and/or if we stayed onboard for 2/4 port days will we regret it? I'm also super concerned about safety - as we will be traveling without my husband. So any advice? Is using the ship's pools on a port day with less people and enjoying our star class perks just as good as snagging a day pass for a resort? Thanks for any advice!

Hello and Happy 4th for those of us in the US! I am hoping to book a star class cabin on Ovation to Alaska when summer 2021 is released but I'm confused - it looks like sky loft cabins are still sky loft on ovation - is that star class? And/or which cabins on ovation are star? I know they renamed sky loft on anthem to star loft - not sure about ovation? Thanks for any help!

Thanks enormously for sharing what you do for gratuities for meals - this is incredibly helpful! We want to be generous but not stupidly so and this helps a lot!

Thanks for these replies - incredibly helpful! One more... When tipping in specialty restaurants on RCCL does one base the gratuity on the cover charge (I know this will be waived for star class but we can use $45/pp) or an estimate of what the cost would have been had it been a la Carte? If it's helpful we typically tip 20-25 percent in restaurants at home. thanks!

We have an upcoming cruise on the Harmony in star class - our first non DCL Cruise - and have lots of obc. Can obc be used for tips for Our genie, servers in specialty restaurants, and/or the casino? Also as specialty dining and coastal kitchen is included should we budget tips for servers there and if so, how much do people normally leave at specialty restaurants or at CK? Thanks for any advice!