Posts

29

Joined

Last visited
Matt F's Achievements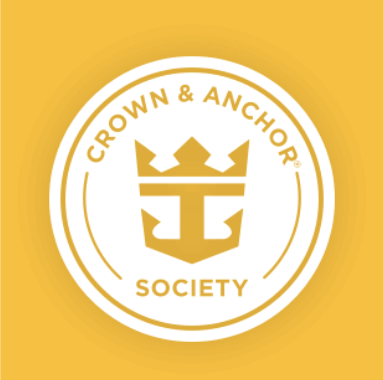 Gold (2/7)
16
Reputation
Matt F reacted to a post in a topic: xSAILEDx Quantum of the Seas - Jul 10, 2023 - Jul 17, 2023 (7 Night Alaska Glacier Cruise)

Matt F reacted to a post in a topic: No More Pre-Cruise Testing for Vaccinated guests on voyages less than 6 nights staring August 8th!

Fresh oysters at Hooked! The only exclusion I can think of is the small bites at The Bamboo Room. UDP will cover you for all speciality dining and a-la-carte (Playmakers & Johnny Rocket) up to the set limits per person per seating.

I'm confused by the highlighted part because it uses the same terminology as UDP. I read it as 2 speciality dining and unlimited a-la-carte. Does anyone know?

Navigator OTS 5/20 sailing 3-day Ensenada, 3050 passengers.

I was mistaken in that the amount I paid was $76 + 18% which is the current price in CP. The part that is interesting is that it says the second one is half off. If this is accurate then for 2 people it would be less on the ship. 76 + 76 = 152 89 + 44.50 = 133.50 This would be $55 less for 2 people for the 3 days. Probably not worth the risk, because I do understand that it has been said that it is always cheaper beforehand.

Ok guys anyone have experience with this? I'm 14 days out for Navigator 3-day and the Royal App Daily Planner just updated with the event schedule. I noticed an event called "Raise a glass to big savings: BOGO 1/2 Off Deluxe". Description says "Enjoy your favorite drinks all cruise long. Buy one Deluxe Beverage Package for only $89 + 18% gratuity per day and second one half off. Visit any bar to purchase. Offer only available today." I've already purchased for my wife and I at $100 + 18%, is it safe to cancel through cruise planner and just do it on the ship?

Thanks Matt. I got my answer after calling the insurance company. They process claims within 21 business days after they receive all the required documents.

after final payment date, we have 4 cabins all paid in full.

We purchased the cruise protection through Royal (before I knew that it kinda sucks). We unfortunately need to cancel our cruise due to medical issue for one of our family members, which does not qualify for 100% refund. So we're assuming that we will get the 90% of the cancellation fee in the form of FCC. Does anyone have experience with this scenario and know how long it takes to get the cruise credit from the insurance company. We're hoping to be able to rebook using the FCC within two weeks of our cancelled trip.

Peter at Hooked is the best!!!

The current price for UDP on 4-night Navigator is $143, although the sale just ended. I believe that it was $133 during the sale. Chops+1 is $84 and unchanged from the sale price.

On my last sailing I used the California Digital Vaccination Record printed out with no problem. I had the CDC cards as backup. Official policy from Royal Caribbean below: Royal Caribbean will accept one of three forms of documentation on boarding day. 1. The physical vaccination record issued by the country's health authority that administered the vaccination (e.g., U.S. CDC's Vaccination Record Card). Royal Caribbean will accept an original vaccine card that has been laminated. 2. Electronic vaccination records where country policy requires the use of electronic documentation via app or health agency site (e.g. UK NHS App, NHS Certificate, Israel Green Pass, EU Digital COVID Certificate) 3. A letter from the guest's medical provider that administered the vaccination, which meets the following criteria: The Proof of Vaccination must include the name of the vaccinated person matching the registered cruise guest with date of birth (DoB), the dates of the completed vaccination cycle, the administering physical or medical services provider, and the manufacturer of the vaccine issued. The full vaccination cycle must be completed be completed at least 14 days before your sail date (e.g., received the second dose in a two-dose series such as Pfizer or Moderna or a single dose of J&J). The vaccine is recognized and approved by the U.S. Food and Drug Administration (U.S. FDA) and/or the World Health Organization (WHO). All vaccinated guests should be sure to travel with one of these at all times — not only while boarding, but whenever going ashore in public ports, as businesses in some countries may require proof of vaccination to enter. If you do not have any of the above, Royal Caribbean can work with you to verify your vaccine status if you are able to provide the following: A digital image of the original vaccination record card on your phone; or an image of the card uploaded to the Royal Caribbean app; or a photocopy of the original card Confirmation emails or letters for an administered vaccine from a health provider, government agency or pharmacy (must show record of both shots administered) Please note however that these documents may not suffice at ports of calls that require proof of vaccination to enter certain businesses. Source: https://www.royalcaribbean.com/faq/questions/what-documents-are-accepted-as-proof-of-vaccination

Found this: https://www.royalcaribbean.com/content/dam/royal/resources/menus/vitality-cafe-menu-sample.pdf

We just went through the process a couple weeks ago. I can confirm that you need accounts for the adults and under one of the adults you can add multiple profiles in the Navica app for each minor. We did all the tests from the same computer, just needed to log out of my account before my wife logged in to do her test. We didn't need the kid's passports. The proctor just asks for the name of the person being tested then asks for the adult to show their ID.