 Posts

18

Joined

Last visited
Recent Profile Visitors
The recent visitors block is disabled and is not being shown to other users.
Writergina's Achievements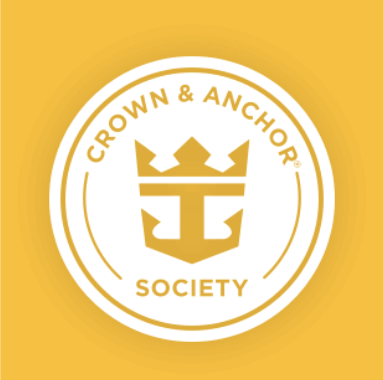 Gold (2/7)
15
Reputation
Thanks, everyone! This info is all very helpful. I've got the app downloaded and the minor profiles set up on my account, now just have to get my husband to set his up on his phone. Will double check our DLs and/or passports to make sure any middle initials match. Fingers crossed all goes well! (ohpleaseohplease..)

We're booked on the Sunday 4/17 Oasis sailing and will be taking our proctored eMed COVID tests at home on Friday before flying to Miami on Saturday. We have our test kits (plus an extra set) for all five of us (husband, me, 3 tweens/teens), but I have a couple of logistical questions. The "Ready, test, sail" insert with the package says to just scan the QR code on the box to begin the virtual visit. My question is: can we use the same device for all five of us to test--for example, setting up my phone in our best wifi location in the house and then just taking turns scanning the QR code on each box/test--or do we need to use separate individual devices? I'm assuming we have to set up individual sessions with the proctor for each test. Could anyone who has done the proctored eMed test before sailing with multiple family members share how it all worked and anything you wish you'd known to make the process easier before doing it? Thanks so much!

Curious to see if breakfast hours are back at Johnny Rockets on the Oasis yet. I know they had them for part of February and then stopped serving breakfast there in late February-early March, possibly in part due to some staff being shifted to the Wonder for its first voyages. Anyone on Oasis this week able to report?

Also, does anyone know what the policy is as far as who can use the casita once you've rented it for the day? For example, we are a family of 5–2 adults, a tween and 2 teens. If we rent one, can my husband and I use it in the morning and then let my daughter and son use it while we're at lunch?

Is it more restrictive than Labadee, then? When we were on Labadee a few years ago with our kids, we had a daybed for 4 and there are 5 of us, two adults and 3 kids. They were younger at the time but none of them were under 2. We had no problem at all having all 5 of us use the daybed. We had booked one for Coco Cay but if only 4/5 of us can use it I think we might cancel.

My app's been acting weird today too. For a while it couldn't see my upcoming cruises at all, then I was getting the same "check-in has checked out" message as you mentioned when I tried to add more info to our check-ins. Then it only listed our August cruise and not our April cruise. At one point it also had our cabin assignments wrong--we have two connecting cabins, husband assigned to one with one of the kids and me assigned to the other with 2 of the kids, and for a while it looked like all 3 of the kids were assigned to the cabin with me and no one with my husband. Maybe the back end of the app is glitching somehow? Everything's back to normal with mine now.

Just did a mock booking on our 4/17 (Easter week) Oasis cruise to get a reprice, and there were more than 3 dozen Boardwalk balcony cabins still available. Out of curiosity I checked a few other categories and while there were only a handful of CP balconies left, there were dozens of OV balconies available all over the ship. A few suite categories also still available. Not a lot of interior and/or outside view with no balcony left, though some of these may be blocked off by Royal, I suppose.

That's kind of what I figured, that he would do some cuts so he needed to repeat some of the content for each cabana, but it was hilarious watching it over and over again. We love his ship tours as well, especially when I'm feeling like super-obsessing about cruising (which gets more and more often as my next sailing approaches). And yes, I love Matt's videos as well! Honestly, my kids just roll their eyes at me now when I nonchalantly say, "Hey, maybe we could watch another cruise video?"

CruiseDiva reacted to a post in a topic: xSAILEDx Oasis of the Seas - April 17, 2022 (Western Caribbean & Perfect Day)

First, I have to join in the Danny chuckles. My husband and I were watching his Coco Cay tour video last week and by the fourth or fifth time he went into a cabana and demonstrated the cooler table and the coffee table with safe like they were brand new, we were laughing so hard we could barely speak. He'd get to a new cabana and we'd be like, "But I need a place to store my valuables while I am in the water. Do you think this cabana has a table with a conveniently located safe too?" They are definitely super thorough tours! Anyway, TA thoughts/question. We've used the same TA for years and lately it seems like they are very difficult to reach and a bit unresponsive. Obviously, travel agents have gone through so much over the past two years and I'm totally all about cutting slack on just about anything. If it takes her days or weeks to get back to me, as long as nothing urgent/time sensitive is involved, no biggie. But... Over the past couple of months, doing occasional mock bookings for our upcoming Oasis cruise, I have twice found sales that reduced our overall fare by about $700 each time (about $1400 total). I contacted our TA about the first one and she eventually responded and was able to do the reprice, but seemed very impatient and annoyed about it. I wouldn't have bothered her for like a $20 price difference, but for $700 FCC? Um, yes please. (Also, I see many people here and on other boards talking about how their TAs alert them to repricing/deals on cruises they've already booked, etc. Our TA has really never done that.) At the same time, I was booking a new cruise for August and she told me she was too busy to do it and I should book directly. (Which I did, fine by me.) On this latest reprice attempt, I just found the deal on Friday near the end of the business day, wasn't able to reach the TA before they closed, can't reach them on the weekend and it looks like this particular sale is ending tonight unless Royal extends it. So we're probably out of luck, which is a bummer. We've already made final payment but there's a lot I could do with $700 OBC! I sat on hold with Royal for a while Friday evening to see if there was anything at all we could do, but of course the TA has to make any change and they couldn't help. Anyway, I do recognize the value of having a good TA, in the cruise world particularlyIt sounds like everyone here is really happy with MEI. Am I expecting too much from the TA we have now, or would we likely get better service with MEI?

WAAAYTOOO reacted to a post in a topic: xSAILEDx Oasis of the Seas - April 17, 2022 (Western Caribbean & Perfect Day)

I recall Vintages having wonderful tapas on Oasis class ships. Not sure if they still do though.

We're on this sailing too! Rebooked from our cancelled 2020 spring break cruise...at LAST! Only 52 days to go. 5 of us in connected Boardwalk balconies: me 54, husband 51, older daughter 16, son 14, younger daughter 11. We cruised a lot when the kids were littler but between budget constraints and then COVID, it's been 8 years (!!!) since our last cruise. I am obsessively planning and ridiculously excited for when check-in opens next week!

KimL reacted to a post in a topic: Coco Cay~Not using but Grandson is. Do we need a ticket just to watch him?

Jkaczano reacted to a post in a topic: Coco Cay~Not using but Grandson is. Do we need a ticket just to watch him?

We are going to the water park with our 16, 14 and 11-year-olds in April, but I'm pretty sure we'll be leaving them after an hour or so and hitting the swim-up bar at the Oasis pool, so I'll join your bad parent club! (It's kind of hilarious thinking of our teens "supervising" our 11-year-old, who's probably the most savvy and street smart of the three of them, in the water park, but there you have it...)

Agreed, that's a pretty low price by today's standards. We got our DBP for Oasis April 17-24 way back in June of 2021 for about the same price as yours, and figured that was as good as it was going to get. Sure enough, I've been checking very regularly since then and haven't seen it get anywhere under 60 for our sailing, even during the Black Friday sale. (We did get a good $19 per day price on the Ultimate Refreshment package for our kids during Black Friday, though, and $50 per person on the waterpark admission.) I suppose there could be some sort of miraculous flash sale (or another $18 mistake?) but I think with less than 60 days to go it's unlikely. Fortunately I know both the husband and I can get our money's worth for that price!

Annoy my entire family by talking about the cruise nonstop!