 Posts

18

Joined

Last visited
Recent Profile Visitors
The recent visitors block is disabled and is not being shown to other users.
Scott Wooten's Achievements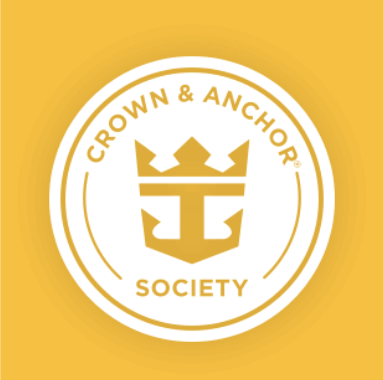 Gold (2/7)
14
Reputation
Does anyone have recommendations for any of the RCCL St. Croix excursions. I'm not one of the folks who books with non-RCCL companies, so I am looking for those that are specific to Royal. Thanks in advance!!

Congratulations!! My wife and I, along with my sister and her husband will be onboard. It's going to be a great cruise!!

This is probably a strange question for many, but I am an amatuer radio operator and would like to bring a device that allows me to practice morse code while I'm at the pool relaxing. Others have books and tablets, I have my morse code practice. Does RCCL allow me to bring an electronic device that happens to also be Wi-Fi capable onto the ship? It won't interfere with any communications or electronics, but I don't want to risk it being confiscated. Thanks in advance for input. BTW......sailing out of Galveston on Liberty October 9th.

We just got off Harmony and spent the day at Coco Bach Club. We will be on the Independence OTS in December with our adult kids. Question: Does the Coco Beach Club Cabana (not the floating cabana) come with snorkeling gear and mats? If so how many sets are included? I think both are included with the rental of the cabana but I don't know how many they provide.

We are leaving from Athens, GA in about 4 hours. Overnight in Orlando then an 11:30 boarding on Sunday. Gonna be fun!!

Does anyone know if masks are required on shore in St. Martin/St. Marteen?

You can use the app OR your computer camera. The easy way to get the app is to scan the front QR code. Be sure your BiNaxNOW Covid test hasn't expired. Mine was set to expire in November and I didn't realize until I tested today for my Harmony voyage Sunday. Very simple process that takes total about 25-30 minutes. I have cruises in October, December and April '23 and know that this test is the best. Good Luck!!! ** And Yes....your wife needs an account with NAVICA. Not sure about your daughter using yours. Maybe someone else can help with that.

I have the ultimate drink package reserved for Harmony April 10-17 for $59.00/day. Any chance that price might go down and if so when do you predict it to drop? I've sailed before with a $39.99/day price but wasn't expecting that cheap of a price.

Best time to dine at Chops?

I might be willing to organize it.....let me think about it. Sounds like lots of fun.

I'm not familiar with what a cabin crawl is.

That's so cool Ashley. Maybe Karla and I will run into you!!

Instead of checking social media first thing in the morning, you log into MarineTraffic.com to see if any cruise ships have moved.

You put a ty-d-bowl blue tablet in the tub just so you feel like you are swimming at Perfect Day at Coco Cay.