Posts

34

Joined

Last visited
Recent Profile Visitors
The recent visitors block is disabled and is not being shown to other users.
CruiseDiva's Achievements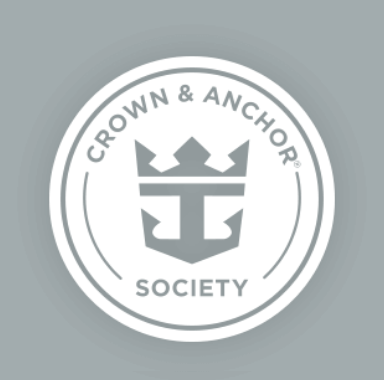 Platinum (3/7)
27
Reputation
WAAAYTOOO reacted to a post in a topic: Oasis of the Seas - Apr 16, 2023 - Apr 23, 2023 (7 Night Eastern Caribbean & Perfect Day)

Jonathan23 reacted to a post in a topic: Oasis of the Seas - Apr 16, 2023 - Apr 23, 2023 (7 Night Eastern Caribbean & Perfect Day)

WAAAYTOOO reacted to a post in a topic: Oasis of the Seas - Apr 16, 2023 - Apr 23, 2023 (7 Night Eastern Caribbean & Perfect Day)

CruiseDiva reacted to a post in a topic: Email about unvaccinated guests needing an antigen test, but children are vaxxed

How does one get into the Casino Comp side of the house?? My new found Star addiction might be in need of some alternatives!

Initially I started out in balcony rooms on Disney before moving to a 1BR Concierge Suite. When I moved I've to RCCL I started out in a Grand Suite, then a Crown Loft Suite. More escalation on Disney took us to the Roy O. Disney Suite and I thought I would be ruined forever. This summer we did a 2BR Grand Suite when cruising started back up. We just finished our first STAR Class experience on the Oasis in a Sky Loft Suite (although slightly confused booking online said Star Loft) and I know I am ruined forever. We are now booked for a 2BR Aqua Theater Suite for next Spring Break!!! Welcome to the dark side!!

I just got off the Oasis this morning and they still required it during the week. We were also told from some of the crew that we needed masks to disembark, although the crew member that was escorting us off said no we didn't have them. Some other of the crew were going down the line offering masks for anyone who needed them. I put mine on long enough to see the porters and other staff from the terminal weren't wearing theirs. I'm now sitting at the airport about to fly home with FULL FACE FREEDOM!!!! This feels awesome!

I took my son on 4 cruises as a single parent and didn't have any issues. The first time was just with birth certificate. Once I figured we had the cruise bug I went ahead and got him a passport.

I'm on this sailing with you. By the looks of your suite.....that's one of my Royal Ups that won't work :). We are in a Star Loft Suite with Shane as our Genie. I have the eMed tests and plan to take them Fri before we fly out on Sat. I'm so excited for this one....first time with a Genie!!! Do you have an excursions planned? We are still looking. I really wanted to see Chichen Itza but the 7 hrs looks a little daunting!

I have not done the test myself yet, but I am on the same sailing with you and have the same plan. I did find an article that talked about creating accounts for the minors. How to use eMed and the Navica app to access the only CDC approved, home-based COVID-19 testing kit - MyHealthyApple I downloaded the NAVICA app (which it says you have to have an account to do the test) and added my son's profile to mine. All that's left is to take the tests on Friday! Happy sailing :)

It's one of those things you just can never go back on. I started sailing in balcony on Disney then moved to 1BR suite. When we started on RCCL we went straight to a Grand suite, then a Crown Loft, then a 2BR Grand suite. This next one is a Star Loft and our first time SC with a Genie :). We are so excited...counting down to 17 Apr. I apologize in advance for the lines we will bypass but it's one of those sorry not sorry ones :)

Hello everyone! Counting down at 27 days till Spring Break cruise. Has anyone booked with Trip Advisor for shore excursions? Any must see in Cozumel, Roatan, or Costa Maya? Thanks!

Yes, thank you! Also I noticed they don't have a category for under 11 that ARE vaccinated for testing requirements. The Antigen tests would make that so much easier if allowed.