 Posts

46

Joined

Last visited
Recent Profile Visitors
The recent visitors block is disabled and is not being shown to other users.
Bill S's Achievements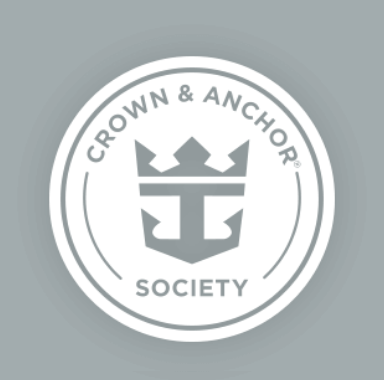 Platinum (3/7)
55
Reputation
We both had the Key (again) on Liberty last month. Even at $20, it just really isn't worth it. Sorry, but it's not.

This opinion keeps coming up. Mostly because when talking to cruise ship officers, they always say "The Captain is always in command", which while mostly factual, isn't when it comes to the use of harbor pilots. We have friends who are harbor pilots in Texas. Maritime law on this is well established. The pilot is is command of navigation. He/she gives the orders. The Captain/crew may either obey those orders, or dismiss the pilot. But he/she would then have to get another pilot on board, before moving again. In the US, most states have very small liability clauses. In Texas, the most one can sue a pilot for, is $1000. Sounds insane, but if the line could sue the pilots, then the cost of hiring pilots (which is already expensive) would go out of sight. In this case, it's likely that the pilot will lose his/her license, unless it is documented that his orders weren't followed. As well, the Captain's career is likely over. My uncle, a US Navy Commander, was forced to retire after his ship caught fire, while he was on leave (vacation).

As others have said, buy and bring your own gear. We spent probably 60 days in the last 12 months, snorkeling. Good brand is Cressi, they aren't expensive (less than $100 for the set), but way better than the really cheap stuff. Once you own your own, you will never go back. Don't buy/bring "travel fins". They are just so bad, almost worthless. If you are at all uncertain of the water, OR if you are snorkeling where they require snorkelers to wear life jackets (Mexico), buy an inexpensive snorkeling vest from Amazon. It can be inflated if you need the help, but uninflated you can easily dive down. Baby shampoo (NOT shampoo and wash, just plain shampoo). Best thing ever for fogging face mask.

Um. NO. Not even maybe. It's NO. I HATE Abba, and Meryl Streep is my cousin (same last name)- not a single movie of hers I like. But thanks, we are looking at booking on Allure.

Huh. Really? That seems to conflict directly with my conversations with Harbor Pilots in Texas that I know. And with established Maritime Law, and Pilotage Regulations in the US. "The legal rights and responsibilities of the harbor pilot's action in navigating vessels are well settled. The pilot has primary control of the navigation of the vessel, and the crew must obey any pilot order. The pilot is empowered to issue steering directions and to set the course and speed of the ship and the time, place, and manner of anchoring it. The captain is in command of the ship except for navigation purposes. The captain can properly assume command over the ship when the pilot is obviously incompetent or intoxicated.? Note, the emphasis is mine: The captain is NOT in command for navigation purposes. I will grant you, that the Captain retains command for everything except navigation. Which is what the entire discussion is about. Is the captain still in charge of whether or not the pool deck is open during pilot navigation? Sure. Not the pilot's concern.

Thanks, Matt. Allure is coming to Galveston. I'm just not wild about the thought of a huge ship. This blog might help that...

OK, I'll be specific. My wife had a Maitai. The rum was like turpentine. I had a "bourbon and diet". The bourbon was not good. I don't recall the label, but it wasn't one I'd heard of. I didn't drink it. I DO like the idea of a bloody mary. Vodka is hard to screw up in a mixed drink. I stuck with beer and micheladas while in Texas waters.

Hmm. To us, these ships are to dang big. We don't like the giant ones, at all.

I am a sailor. And we have 2 friends that are harbor pilots. In the US, command of a ship transfers to the harbor pilot. They make all of the decisions. That's why they are there, and that's why they are so expensive (staggeringly...). If the average passenger weighs 200 pounds, that's about 400 tons. The ship is around 170,000 tons. Passenger weight is insignificant.

We were on Liberty 2 weeks ago. The "Texas" selections were just terrible. Almost undrinkable. Beer selections were OK, the wine was so bad it was funny. Our cruise got in early (5pm on Saturday) because of a medical emergency. Fortunately, we'd brought 2 bottles of wine onboard for friends doing a B2B, and we had that for her birthday dinner.

Our family physician gave us new ones. They were able to look up our vaccine info.

It was NOT available on Liberty a week ago.

Or, Uber down to the Clear Lake area on Saturday evening, get a hotel there, then go to Galveston via Uber on Sunday am.

I'll agree with Chris. The App kinda stinks. We had so many problems with it on a cruise on Liberty that we got off of a week ago.