 Posts

28

Joined

Last visited
Recent Profile Visitors
The recent visitors block is disabled and is not being shown to other users.
Cruiser79's Achievements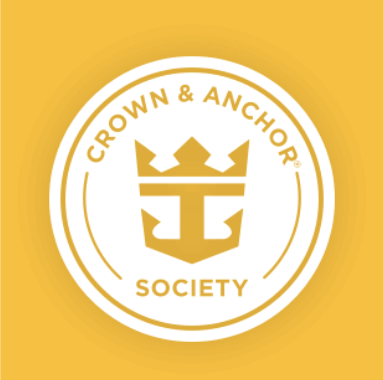 Gold (2/7)
14
Reputation
We sailed Allure in April. They had Mamma Mia, an Ice skating show, Aqua theater show and comedy shows. We weren't impressed with the comedians, but the other three were fantastic, especially the Aqua show.

The flow riders and Wipeout bar are actually on deck 15, in the same area as the mini golf, zipline and sport courts. It's just up a small set of stairs from the other sport areas.

Just sailed last week on Allure, they had a carribean theme night and a 70s theme night in addition to 2 formal nights. I have no idea though how you could find this our in advance.

Lots of sunscreen! Our family of five blew through two full bottles of spray on sunscreen and when my husband lost our only bottle of lotion it cost 22 dollars on board to get more! And yes, snacks for the room!

We arrived an hour later than expected at our next port of call, impacted morning excursions for lots of people, but if you booked your excursion through Royal, they made the necessary adjustments.

I was on the Allure, we were supposed to depart San Juan at 430, divers were working on the issue all day, thet had to cut the cable that was stuck in the thrusters piece by piece, so it took forever. We didn't leave San Juan until 11pm!

I had both my husband and myself on the same account and had no issues. We tested recently on March 31st.

Nothing was really pre plated either, not even desserts. The salad bar was a typical salad bar where you build your own salad.

You only need one account. Once you create the account, you can add profiles for each family member. When it's time to start the test, you'll just select which family member you are testing for. It was super easy!

Just got off Allure of the Seas on Sunday. The Windjammer buffet was self serve 100% of our 8 night cruise for all meals. Just thought some might like to know!

We just got off Allure of the seas and didn't have a passport for one of our kids. We had no issue using his certified birth certificate instead of a passport, just make sure its an original or a certified copy.

Can anyone that has reserved a cabana at the Waterpark on CocoCay tell me how much these go for? And how much individual day passes to the Waterpark are? They just changed our itinerary for our Saturday departure but haven't put anything on the cruise planner site.

Fairlynew, we are on the same cruise! Did you get any kind of official word from RC saying it changed? I just saw the change on the cruise planner, but when I called they said it was still Nassau?

My app itinerary and online reservation itinerary show a change from Nassau to cococay for our cruise departing this Saturday. But we haven't heard anything officially from RC. When I called, the person I talked to said we are still going to Nassau but couldn't explain why the app and site say something different. I have no idea what to think! Has this happened to anyone else?

RC changed one of our stops for our cruise that departs on Saturday! What the heck! Going now to Coco Cay, but looking for ideas since we've never been before. Traveling with 3 kids (17, 14 and 9) and my parents. Suggestions or tips?