 Posts

14

Joined

Last visited
Recent Profile Visitors
The recent visitors block is disabled and is not being shown to other users.
Micheleyd's Achievements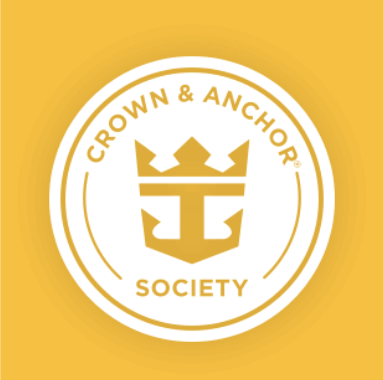 Gold (2/7)
3
Reputation
Could someone please help me with finding a cruise approved outlet for charging our devices?? I have read so many post on here but I am so confused as to what I actual need to buy. I was looking on Amazon.ca and reading reviews that some were not approved once they arrived on ship. Just want to avoid headaches! Thanks

Hello all, I am still very unclear on how traveling for a cruise works with 2 unvaccinated kids. At the time of booking on the phone the Royal Caribbean agent didn't make it seem like it was a big deal at all, stating that they were just required to have a PCR test a few days before boarding. This is fine. But now I am reading about 95% of the capacity needs to be vaccinated... so how would this work for my kids? Will there be an issue? Will we be turned away when I do my online check in and cannot submit my childrens proof of vaccination? what will happen to all the cruise fare I paid in this case?

Micheleyd reacted to a post in a topic: What are some things onboard the ship that just make you cringe?

Micheleyd reacted to a post in a topic: What are some things onboard the ship that just make you cringe?

Anything over 15 C here and people are busting out the shorts and T-shirts. I would suggest if you tend to get cold just do jeans and a t-shirt and have a lighter long-sleeved top available.

Micheleyd reacted to a post in a topic: Seeking Nanook. Serenade of the Seas Double Glacier! May 1 - May 8, 2022

This will be our first cruise with the kids. We did the my time dining and booked for 7:00pm each night. I figured that should give us time to have a bit of chill time and wind down after a port day. Kids are 9 & 11 so not super young. They can handle staying up late on vacation.

I have been on 3 vacations since March 2020 and all this madness began. I have not changed any of my habits pre or during except for being mandated to wear the mask during flights. I am in Canada so our testing (upon return)was more extreme for a long time and myself, my wife nor my kids have had covid or any positive tests.

Just a question regarding the wine. Is this wine you bring with you onboard? Are you able to bring it with you to the main dining room in a glass? Sorry all new to this!

Could anyone recommend a good excursion with kids ages 9 &11? My wife and I have already climbed Dunn River Falls so wanted to try something different with the kids. Anyone done any they loved?? Thanks

Micheleyd reacted to a post in a topic: Odyssey of the Seas, Jan. 15, 2022 - The Not Live Blog, Blog

Hello all! I noticed that a $100 OBC showed up on my account yesterday. I just booked during the kids sail free sale with a $400 credit I had from March of 2020 due to Covid. I wondered what the credit would be for? Not that I am complaining about free money lol!

I did this excursion from a resort when I stayed in Negril a few years ago. We really enjoyed the experience such beautiful scenery.

I have our first ever cruise booked for November with 2 unvaccinated kids aged 9 &11. I was wondering how this would work as well with them needing to be at that 95% vaccinated rate. I do hope things lighten up by that point but who knows?

Hello all, what are the must pack items for our family of 4? 2 kids ages 9&11. This will be our first cruise as a family. I feel a bit lost on how to pack light but keep our stuff organized in those tiny rooms. We are staying in a balcony room. thanks!

This will be my family's first cruise. We are all very excited, but I feel like I have so much to learn!

Question from a newbie here. I just booked for Odyssey of the seas, November 13-19 with the kids sail free sale. Us adults are fully vaccinated but my children aged 9 & 11 are not. How does Royal account for these 95% vaccinated numbers at time of booking? they didn't ask our vaccination status at time of booking? I asked on the phone and was informed my kids would just need to complete a PCR up to 3 days before and then a rapid test prior to boarding. Nov 19

Also hoping to have the answer to this question for my kiddos.