 Posts

48

Joined

Last visited
Profile Information
Gender
Location
Interests
RorySC's Achievements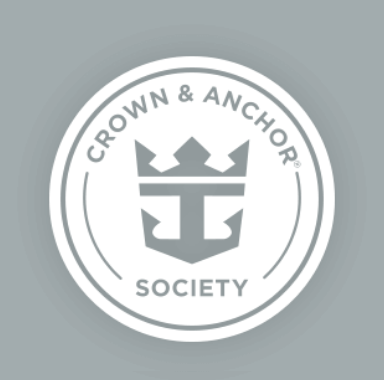 Platinum (3/7)
42
Reputation
well if you are sailing the end of the year, we will be sailing all of December 2023 and January 2024. I will cover the first round...you bring the bail $

I remember the Midnight Buffett's, they were entertaining Exotic and beautiful. They even had a 1/2 hour to walk through to take pictures before they let the locust in. But, being that I always have Late seating in the MDR and because we always enjoyed or tablemates sometimes we sat in the MDR till 10:30 have a lot of laughs. By the time I made it up to the Midnight buffet, I was still full. So never ate anything to much. I am sure there was huge amounts of waste. Or items that had to be moved over for other uses, I can not imagine the amount of time and manpower of the very fancy set up.

Every ship has a Sunrise Buffett....It's called the Windjammer!

During my last 4-5 sailings, they have not had Crown Royal, but 1 time I found it for sale downstairs in the store. When I asked the gentleman working the store why? He said he was asked that question countless times, and had no answer to that question. The bar manager said something about supply chain issues, and during Covid...I bought that line. But not anymore. I don't see it as a price issue, because the price of drinks and or beverage packages are a sliding scale to cover the fluctuation.

I thought it was offered from guest services...maybe I read it to fast. I have had issues before on cruises before, but not sure why they were not moved to another cabin? They have to keep some available for situations of importance like when a pipe brakes and floods a room out or whatever. But I am a jerk, because I would have went downstairs with a blanket and pillow and curled up right there in front of them with the 1 hand Al Bundee thing in the pants.

Many people prefer OBC, because they will go sit In front of a slot in the casino. Move OBC to that machine and immediately cash out go to the cage and you then have the cash in hand right away.

I can not even access the site on laptop, but can get in through the app. weird!

Unable to see mine either.

BennyandBo reacted to a post in a topic: I guess new main dining menu is official starting on January

Welp...this could also be a small savings to the guest as well. I can see more and more people switching over to cash tipping again. Walking into the MDR, and or reading the menu off the wall or on the app to make a choice if they want to dine there that night or not. If they have their meal in the MDR then tip accordingly, if you go elsewhere like the Windjammer you saved a few $. This could backfire on RCCL, and then have to answer to the crew for the $ shortfalls.

I would like to at least try the Infinite Veranda, but was thinking....on the current balconies, if you step out onto your balcony and put the handle back in the closed position you can still keep the A/C going. If this new veranda is open, I would imagine the A/C will will turn off, and all the cool air in the room will be lost. Now it will take a lot of time to re-cool the room back down and change the humidity back to a comfortable level. If we let all the A/C to be sucked out, especially while moving then try to re-cool the room back down, I think the HVAC systems will have issues with freezing up. The (A) coils will need to be turned off and wait for the ice to melt. Anyone who has a RV and with a lot of Open & Closing of the doors would fully understand what I am talking about. Now couple that up with a lot of slamming doors with the suction effect. Will be interesting to see how this goes, but this I am sure has been discussed somewhere on Celebrity's message boards before.

I think it will be a zero gravity experience.

I was just watching a video and and thought I saw that the big ball being installed in Icon, may be a zero gravity experience??? If this is what it is, who knows what that may cost. If you consider $29 for 2 min in Ifly onboard Quantum Class ships are to much or expensive maybe, but where else would you be able to experience such a thing!

Yes the breakfast thing was not cool, but as far as booking shows early was not the case. Sometime after midnight on turnover day the internet was turned off. Was turned back on after 11am. Not that it mattered because we can not use the app. So we had to wait till the new guest boarded but those folks were booking from inside the terminal becausethey have access to the app. So you have to make a choice of waiting for the bookings to open after 11am, and not get off the ship and tour Barcelona, and when you get back from a day in Port you have long lines at CS on day 1 for the new arrivals that are long. You get the point.

They worked so hard to transition all of us over to the app and that took some doing. Even just last week announced that pre booking of things are now set in stone, that they are not coming back at all. Many where hoping that it was only a Covid thing, but nope the decision is now final. When you are only a small group of lets say 1000 attempting to fight a group of 4500 who had 5 days head start you don't stand a chance. Also let me say, that when we went to the MDR, we felt like the Bastard Child of the room. All the tables have already set, and in use for 5 days. Now here you come and they try to fit you in where there is room. We always for many years pick Late seating, and shared tables. Now we join this sailing in the middle and we are now My-TIme for dinner. We hate MT dining....it is a total mess and unorganized. You would have thought that they were prepared area for the new guest coming. ALSO on Barcelona turnaround day....you better be up early to get breakfast. Breakfast on that day us from 5:30am to 8:30am and what a mess, because you have all the craziness of all the announcements and people pulling bags all though breakfast areas while they wait for there numbers to be called. In 3 different languages.