 Posts

47

Joined

Last visited
Recent Profile Visitors
The recent visitors block is disabled and is not being shown to other users.
TempoGL's Achievements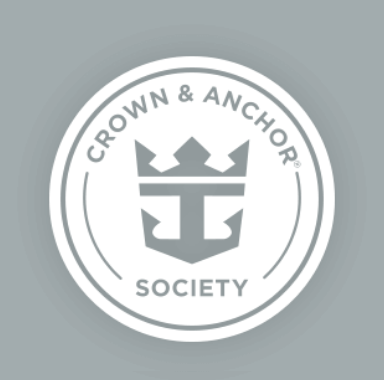 Platinum (3/7)
40
Reputation
I'm heading out of Baltimore on Dec 30th on Enchantment of the Seas. I see from the deck plan that it has indoor hot tubs and outdoor hot tubs. Will the outdoor hot tubs be open? I'm wondering if they'll be closed due to cold weather.

The Sex Pistols version? That would have been my preference

Thanks, but their amazing website crashes every time I try to select a date. Maybe I can try again later!

so how do you book the park and cruise deals? I couldn't find that option on Expedia nor the actual hotel site

I'm coming from the west (not used to calling Illinois that but it is factually correct in this case lol), but I think I like as close to the port as possible, since I am planning to do a Cannonball Run the day we get off and drive back to Chicago in one shot.

Hello, Looking for one of those "stay and park" deals near the Baltimore RC port. Any recommendations are greatly appreciated. Thanks in advance!

so are you saying they brew a little pot of tea to order if you ask for iced tea?

I didn't try it in the MDR, although I'd be a little surprised if they used something different there. If you try it in the MDR, please report back

Definitely liquid concentrate. That's unilaterally worse than brewed, but at most places that use the concentrate (many fast/quick service restaurants), the iced tea is drinkable. This stuff was...something else.

I don't disagree. It's pretty charming how excited she is, though. I just told her what eating in the main dining room is like and her mind was blown!

I did not have any drink package, so I was getting iced tea from the machines that they have in the Windjammer, Sorrento's, etc.

I actually thought the brewed coffee was excellent. It didn't quite make up for the terrible iced tea though, since I can't exactly drink coffee all day without becoming a jittery mess

Going on this one with my gf. She's never been on a cruise before and is borderline inappropriately excited. We are also from Illinois.

I just got back from Anthem of the Seas and MAN is that iced tea bad! I am definitely someone who thinks that iced tea from a machine is far worse than brewed iced tea, but I figured I'd at least be able to drink it. WRONG! It tastes like a ton of chemicals, like cleaning solution or something. I tried four different machines (and not all on the same day), so I know it wasn't some kind of machine malfunction or operator error. I don't sweeten my iced tea, so maybe sugar/splenda etc masks this flavor, but it was honestly one of the worst things I have ever drank in my life. Has anyone else noticed this? BLECH!

How do fares work when having three people stay in the same room? I've never dealt with odd numbers before, but it may come up sometime soon and I don't know what the best strategies are for making it work.