 Posts

40

Joined

Last visited
Recent Profile Visitors
The recent visitors block is disabled and is not being shown to other users.
Egeria's Achievements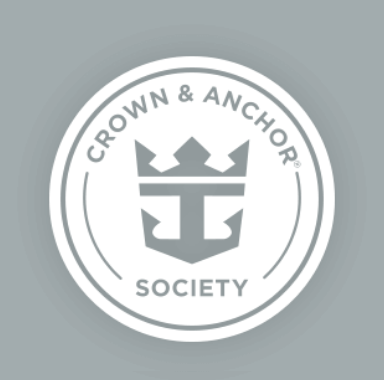 Platinum (3/7)
35
Reputation
Brightline from FLL to Miami, then Uber and Lyft from there the rest of the way.

The majority of them are, but the best ones are nicely dices (and not rubbery).

The are going to fix up the HV Horizon and set it out on a world cruise.

It depends on the ship and what you like to eat. NY Strip is my least favorite cut of steak to eat, and that is what they offer in the MDR, so the steak offerings at Chops make it worth it for me. I will also get my money's worth with an afternoon snack at Johnny Rockets. If the Dodgers make it to the WS I think that I will be spending a couple of nights in Playmakers, and will put that $20 credit to good use. It really isn't about the quality of the food being better or worse, it is more about not having to say no to specialty dining if I want to go there. With all that said, I would not do any specialty with out one of the packages because it wouldn't be worth it for a-la-carte.

I have not seen the one way itinerary in Alaska on RC. The lines that offer the one way trips tend sail between Vancouver/Seattle and Whittier (Anchorage).

I was watching a YouTube video of a recent sailing, and it rained all morning on Coco Cay. RC ended up refunding everyone who purchased admission to the water park. Late in the afternoon the rain stopped and they let anyone who wanted to enter the water park for free.

Just looked it up again, and you are right it is now showing up as available, but when I opened the hotel up there is a warning that it will not be part of the Hilton brand and that no points will be awarded.

Well that explains the issue I ran into trying to book for Oct 24. The Conrad was not available on the Hilton app, but was available on third party booking sites.

I can't find anything about a walkout at American. They cancelled over 800 flights today because of the severe weather in Texas.

Now that Ovation won't be going to Australia, time to be creative and dream. What West Coast itinerary would you plan? Keep in mind that a foreign port needs to be included, how would you build an itinerary for Ovation?

When I am in Anchorage & Kodiak this past July is was over 80F when I arrived and left. In the middle of my trip it was in the 50sF and raining. You have to be prepared for all kinds of weather in Alaska.

The discounts for my Freedom in two weeks are the same ones that I purchased at the Labor Day Sale.

Can I order a drink from the app and someone will magically bring it to me at my location?

The Marriott properties south east of the airport had the best rates when I booked. They offer a free shuttle from the airport, and the Lyft calculator says around $20 to the Port of Miami. I am paying just over $100 for the night, as opposed to over $200 & $300 a night at comparable properties close to the port that offer free shuttles to the airport and cruise port.

We can assume Freedom is now sailing above 50% because they reopened WJ for dinner. 50% was magic capacity number that would trigger the WJ buffet reopening for dinner. On the reduce capacity sailings it was never every other room but, sections of the ship that where being isolated in case an outbreak did occur, they could relocate all the infected passengers to a contained area of the ship.