 Posts

57

Joined

Last visited
Recent Profile Visitors
The recent visitors block is disabled and is not being shown to other users.
Aulayan's Achievements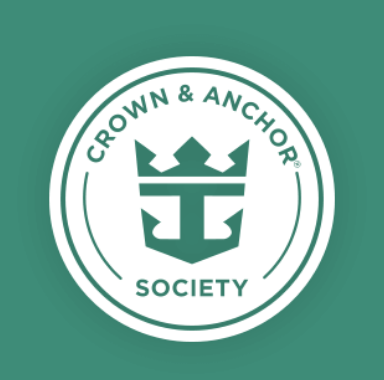 Emerald (4/7)
66
Reputation
I will be there as well! From what I've seen on other peoples videos (YouTube is a great resource), people are allowed on Puerto Rico and to go do whatever.

I can give some insight. This is a week older than Brian's info, but it's rather informative. Due to my early in flight (never again), I was at the port by 9 am. Our check in was noon. And it kept raining off and on. My own fault, I didn't expect anything until noon. Around 10:30 am, a guy comes out from the port and announces to every group "In line" (Aka underneath the large section that was covered from the rain) that he would be sticking to exactly what peoples boarding passes say. At the same time the genies start coming out and grabbing the Star Class people. At 11, another guy comes out and starts making his way down the line announcing, "Pinnacle, Suites, Star Class or 11 am check in times, come up to the line." About 15 feet from us there was a roped off queue area. A few minutes later a woman approached us and asked how old our child was, and after I told her he was 9, she told us to go wait by the doors. So despite our noon check in time, we and every other parent of an under 11 were allowed in early to process through the covid testing. Downside: I had intermittent signal inside of the port. Outside was max, inside was frequently dead. Waiting for the results of the covid test with no internet connection to check email was a kind of afterlife punishment I hope I don't earn. The Facebook group for the cruise announced that by 12 to 12:30, they were just processing whoever and weren't following the boarding passes anymore. I don't know what changed except for maybe fast processing.

I was rather surprised on my recent cruise. We put up some door decor, the person across from us had a 'On Honeymoon' decoration and I saw on another deck an Autism of the Seas door decoration and that was it. I didn't pass by every room but I did walk by a lot of them and I was shocked at how few were decorated. Then again, my first cruise was on Disney and at that point I was shocked at how many were decorated.

Soooo I'm going to open up a can of worms. Is Specialty at this point even worth it? I just got off the Oasis and did two specialty restaurants and 5 nights at the MDR. Chops and Giovanni's Table were the two we did. And the opinion of my wife and I were on both specialty restaurants were 'The food is the same quality as the MDR'. I've heard in Ye Olden Times that the various cruise companies MDR's were tripe (at best of times), but word was that most of them have put more effort into their food. Our only previous cruise was Disney and the specialty restaurant on the Magic (Palo) was heads and tails above their dining room (And is still the best meal I've ever had). Giovanni's is about the same price as Palo, Chops Grille is slightly more. Neither of them blew me away and if looked at from a pure Cost to Enjoyment ratio, was much lower than what we'd get from a on-land restaurant. Now there is a lot we haven't tried. Portside BBQ we did do for lunch and it was good. We were a poor Balcony Family and thus couldn't try Coastal Kitchen, nor did we do 150 or Playmakers or Izumi or Rockets. (Izumi I could definitely see being a draw, as with BBQ, because they're a specific kind of food not in the MDR)/ So, was I missing something? On other ships are they amazing restaurants? Or is it more just a destination away from the MDR at a high price point?

FYI, piggybacking. Don't use the taxi service. They're three to four times more costly than an uber. The cost just to get to Newark Airport from Cape Liberty today could've funded a shore excursion.

The pictures of Oasis at Perfect Cay really capture how *bleeping* huge it is. Great photos! Thank you!

Please do not take over the ship to extend your cruise! I desperately need to get on it on 10/10!

I absolutely love that you have the anchor right at your balcony.

Sadly, due to my strategic error in flying in the morning of, I will be showing up early. Carrying luggage to restaurants or sightseeing with luggage is...not a fun thing. I won't expect early entry. More like hanging out nearby with a phone/tablet.

It's quite interesting that this board is a very small sample of RC's cruisers, yet the last week on Odyssey there were 3 members all in Star Class with the same Genie! Great write up! Thank you for this. Also jealous of your B4B!

I have loved this blog! Thank you so much for posting. It's been so full of information that I've been surprised you've had time to write it up AND do things on the ship.

Aulayan reacted to a post in a topic: Thanking my lucky STARS that cruising is back (a Symphony Star Class family blog)

Aulayan reacted to a post in a topic: Plan for the worst hope for the best Symphony September 4-18 21

I mean how many of us long to do what 'Super Mario' does?

Those are awesome. especially since the second I got my Vaccine Card it went inside my passport.

Congratulations! Though this does not feed RCL's coffers at all!