Posts

58

Joined

Last visited
0_0's Achievements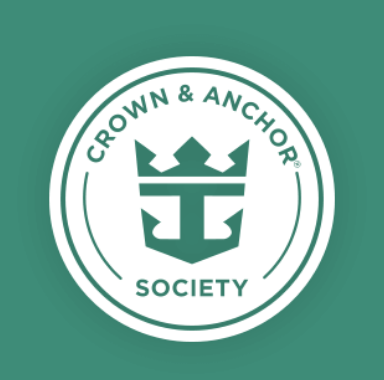 Emerald (4/7)
69
Reputation
Just had 3 of 8 scheduled Covid tests (rapid PCR) get cancelled by CVS. Did my due diligence and scheduled them 2 weeks out and got everything squared away. Now I'm scrambling to find alternative testing sites in the area. Doesn't help that 0 testing sites are giving tests on 12/31 or 01/01 (I checked all of them weeks ago when appointments opened). Cruise boards on 01/03. Also, we can't do the proctored tests because we have unvaccinated kids under 12. Luckily only the adults got cancelled at this point. Really is a mess trying to get tested with the proper non-antigen test in the 1 day window for testing the holiday crams us into. Praying we get results back on time as there's literally no room for error or other alternatives I can think of for our situation. Got adult tests rescheduled. Just wanted to post this story to help others, might want to schedule a "backup" test.

Anyone here know of anyone that's had a name change since their Covid-19 vaccination, and if they've had any issues with using their vaccination card with their previous name to sail? Wife changed her name since she got vaccinated and wondering if we'll run into issues since all her documents will have her new name, and her vaccination card will still have her old name.

I'm really hoping they don't create any new pediatric vaccine requirements. My kids pediatrician has already recommended against vaccinating my kids 7, 8yo so mine won't be unless his recommendation changes. I'm going to assume he's not the only one recommending against kids in that age range being vaccinated.

0_0 reacted to a post in a topic: Pre board COVID testing for ALL passengers from Florida Ports though December 2021 Now

0_0 reacted to a post in a topic: US Appeals court lifts CDC cruise ship restrictions in win for florida

Took a cab, had a great driver that talked to us the whole time about all the things we were driving by and the history. Was like we booked a tour.

Cabin all the way forward or aft on lowest decks. (Or any deck for the walking distance.) Anchor noise, docking noise, and stabilizer noise. Fairly sure a stabilizer was broken on one cruise, middle of the night you'd hear a loud SLAM like something metal smashing into the side of the ship. It would wake you up and you'd have to deal with trying to sleep over the sound of it doing this slamming noise randomly all night long. ? Or a cabin below the pool deck/buffet restaurant. Deck chair noise at all hours of the night while crew stacks/unstacks them or drag them across the deck.

Got a push notification exactly at noon. Got on shortly afterward and my check-in and health questionnaire was available to complete.

Got my email asking me to answer health questions. Now my check-in button (where the health questions are located) on my app has disappeared... Royal IT strikes again. ?

The current reports have Elsa away from the Bahamas for the duration of our time there according to the recent itinerary changes. July Sat 3 (Nassau), Sun 4 (Grand Bahama), Mon 5 (Arrive CocoCay), Tues 6 (leaving CocoCay) If Elsa stays on this path and doesn't turn more eastward, I expect at worst, leaving CocoCay early on Tuesday and sailing around the southern side of Cuba to make it to Cozumel by Thurs 8th.

Check CVS for PCR testing. When you're answering the questions about why you're getting tested you can select "Are you seeking a test to comply with CDC, state or local health department guidelines (e.g., to meet travel-related requirements)?" which ends up not costing you out of pocket for the test (at least at my location).

That feels a little dirty. Offer OBC to cover the cost, get bookings, then just not do it once they start and act like it was never a thing. ?

Mine took less than 24 hrs to apply. I went directly through Royal.

Can those who have recently cruised on AOS through the Bahamas and Cozumel share your mask requirements on different shore excursions you went on? Bahamas and Cozumel both still have mask mandates and I'm curious when/where this is being enforced on RCL booked excursions.

Yet another option... forget transporting it on the plane and just buy it before we board. There appears to be a liquor store a few hundred feet from the pier. Prices for Non-US wine is usually similar so I think I might just pick up a few bottles there before heading to boarding.

Thank you @Josh C! I think I have a plan. 1. Pack the wine we want to bring in Jet Bags in our checked baggage for the flight. 2. Open luggage after clearing customs to remove the wine and place it in a small backpack that I can easily carry around the island with all our documents. 3. Send rest of the suitcases to the ship. 4. Explore Nassau until later in the day and check in for dinner on the ship.

More questions that might come up: - With how bags are being handled in a non-traditional way, how would someone carry on wine? - Can we still bring 2 bottles onboard? - Do we have to handle anything at Bahamas customs by bringing 2 bottles of wine in checked baggage?