 Posts

51

Joined

Last visited
Recent Profile Visitors
The recent visitors block is disabled and is not being shown to other users.
jack_c4321's Achievements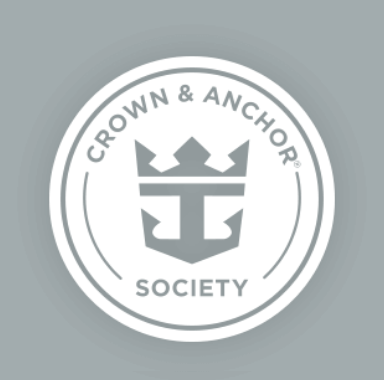 Platinum (3/7)
52
Reputation
How does the limited capacity work? For example, Symphony of the Seas was already supposed to be sailing Eastern/Western Caribbean sailings this summer, even before they announced the restart plan. Then they announced that Symphony would be part of the restart plan and the sailings that were available to book were Eastern/Western Caribbean sailings. However, there is currently limited capacity onboard Symphony. How did they do this even though the sailings were available to book before the restart plan was announced?

I've never been to Port Everglades and I know that there is a security checkpoint at each entrance of the port. Does this mean anyone entering the port must be there for a cruise? And does this mean that you can't get an uber/lyft from the cruise terminal?

Congrats, you're getting moved to the biggest cruise ship in the world

I'm coming too, don't leave without me! Just moved from Symphony to Wonder! (Cheaper price, better room, bigger ship. How could you go wrong!)

I guess it really never hurts to ask, because... I CAN'T WAIT! We also upgraded from a Central Park View Balcony to a LARGE Ocean View Balcony. Let me repeat that... LARGE OCEAN VIEW BALCONY. It was somehow cheaper too, and hopefully I can soon say I went on the world's largest cruise ship! Just fingers crossed that it doesn't get cancelled. They didn't charge any ship change fee (not sure why, but I'm cool with that ) and I didn't have to deal with any future cruise credits either. Also, thanks to all of you who helped me out!

Definitely, I'm about to ask .

I am not past final payment, however I unfortunately have a non-refundable deposit.

jack_c4321 reacted to a post in a topic: Wonder of the Seas March 4, 2022 Eastern Caribbean & Perfect Day

Ok I will try doing that. Thanks!

Would the deposit be refunded when I get my FCC and apply it to the booking?

We have a cruise booked on Symphony, but the prices for Wonder right now are cheaper (An ocean view is currently cheaper than our central park view on symphony). Also, we want to get on Wonder which of course is a new ship. What would be the best way to move from Symphony to Wonder. I'm currently thinking cancelling for an FCC then rebooking for Wonder but I'm afraid the rates will go up or it will be sold out.

I love Wonder of the Seas, but also kinda hate it. We currently have a cruise booked on Symphony for March 12, 2022. That means we can't say we went on the world's largest cruise ship since Wonder will already be sailing by then

Here's the PDF if anyone needs it: https://www.rclinvestor.com/content/uploads/2019/07/RCL-Shareholder-Onboard-Credit-Offer-Request-Form.pdf

If you want to see the planes, make sure you check the air traffic. There are many air traffic apps that you can download and they might be handy.

Yes, 3 days not 72 hours.

It's probably going to be more of a hassle, and cost you more money, to switch ships than to just stay with freedom. To change ships, you would need to pay a ship change fee which I recall is ~$100pp. You could also cancel the cruise for a future cruise credit and rebook, but by the time you get the credit, the offer/discount would probably be gone. And, we all know how frustrating the FCC process is.