Posts

109

Joined

Last visited
CruizIan's Achievements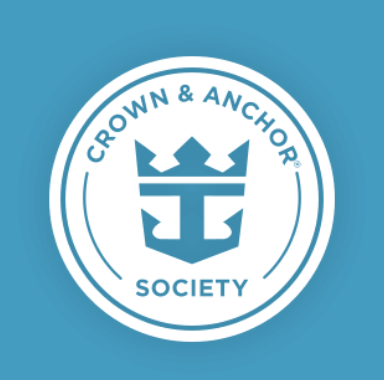 Diamond (5/7)
159
Reputation
This past Thanksgiving on Wonder was the first cruise in 10 cruises that we actually changed time zones when we went to St. Kitts. I have never in the past had any cruise ship have us change time zones in the past. So your mileage will certainly vary by what ship you are on.

Definitely a great location. You will not be able to hear anything from the elevators. There is a stairwell between you and the elevators.

My wife and I are boarding a cruise this coming Sunday and she is pregnant. We are also Diamond members so she had no need to get the Royal Refreshment package. They allowed me to get a DBP and her to get nothing I just had to email the note from her Doctor and the call took probably like 40 minutes on the phone. It was an Actual note from the Doctor so not sure what you have but I hope that helps.

Had Mr. Paul Crow confirm for me just a few days ago that currently parking is $17 a day at Port Everglades. Still the best way to go in my opinion and will be doing it in 5 days!

I am on a 7 night for Thanksgiving. Maybe it starts 6/8 after that?

Just converted some points to onboard credit maybe last week and it showed up today in my cruise planner so I would say it was under 2 weeks.

So they will be able to do everything themselves when they download the app because they would be pulling the reservation in based on their name and their DOB and the reservation number. It doesn't ask for the email at all. If they already have a C&A number they can then add their C&A number to the reservation during check in or even I believe online when they are making cruise planner purchases.

I am pretty sure that you can just use your own email for the booking. They are not going to verify that it is his email. I am sure there are folks that book with no email as well. I book for my in-laws through my travel agent for all of their cruises and don't think that they ever get any notices. I just get sent copies of everything in one email.

I am with the 2 answers. I love being close to elevators/stairwell. From 6244 you can quickly pop down the stairs to the promenade with ease no need for the elevator!

Yeah I think you are right. I especially don't want to go down to the internet desk mid week and have to deal with it.

I have been fooling with a similar problem for my upcoming Thanksgiving cruise. This will be our first D cruise so me and the wife each get a day of internet which she needs for work. I prefer to stay disconnected. Should we just wait till we board and use the 1 day we each have and then buy the rest of the days or just buy her the package and forget about it?

I am sure they have to put in a lot of infrastructure below ground but over the months of seeing these photos I am surprised at what seems to be pretty slow progression.

As someone who smokes cigars I have smoked on most the ships and I believe that it is on the Left or Port side on almost all of the ships.

Seems the title was classic click bait so people would read the post. Strange axe to grind but everyone is entitled to their opinions. Other fun tags to get your post viewed next time "Royal Caribbean going out of Business" or "Coco Cay suffers the fate of Atlantis and sinks beneath the waves."

We have done the UDP on our last 3 cruises and love it. We have found that we had to go directly to Izumi to schedule for some reason because of the limited seating maybe they only allow access from the restaurant own computer I am not sure. Enjoy!