 Posts

20

Joined

Last visited
Recent Profile Visitors
The recent visitors block is disabled and is not being shown to other users.
Cameron's Achievements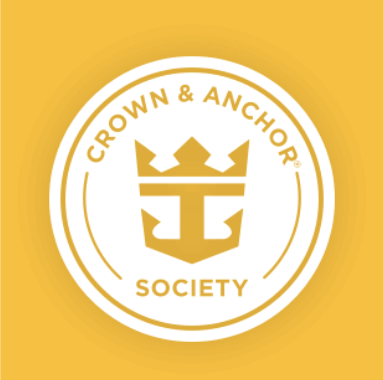 Gold (2/7)
12
Reputation
We also received the dreaded email saying pay up or we'll cancel while showing a balance due of 0.00 on the email. Duh!! After calling RC "yes it's an IT glitch" he said, because it shows zero but when he refreshes it shows a small balance due, then refreshes again and it shows zero. Anyway, I paid the small balance and figured when they get their act together it will just be shown as an OBC. However, their IT department should hold all cancellations for nonpayment until this issue is resolved. It would cut down on customer dissatisfaction, cust rep phone calls and give them a chance to identify the cause and fix it. It wouldn't be a big deal for them to hold the cancellations for a week or two. A lot less disruptive than what they are doing now.

The same testing requirements apply for Italy: "We can't wait for you to join us on our Transatlantic sailing. Please note, the following information is only for guests departing from Fort Lauderdale, Florida and ending in Rome (Civitavecchia), Italy" ... "For transatlantic sailings, all guests, regardless of age, must be fully vaccinated. Additionally, all crew members onboard will be fully vaccinated."... "TestingPre-Cruise All guests 2 and older, regardless of vaccination status, will be required to present a negative test result for an antigen test taken no more than 1 day before our sailing."

Just for laughs, I am reading that it is not covered by Medicare (no information on supplemental/advantage plans or part D). Also when out of network reimbursement is only up to $12.00. Binax-now $69.00 plus tax for two...

Also Cruise Mapper has even more information on their key. Just go to https://www.cruisemapper.com/deckplans and select Royal Caribbean, Ship's name, then look at the various decks. Hope it helps.

Just curious. Currently FCC's have a expiration date of April 30, 2022 and sail by date of September 30, 2022. RCCL stopped cruises in early March 2020 because of Covid19. Now close to 18 months later, we are just beginning to see a partial beginning of RCCL cruises. No one really knows (given the Delta variant and vaccine hesitancy) when full resumption will take place. Is anyone else concerned that we may not be able to use our multiple FCC's before the expiration dates and thus forfeit the money?

Yes but from Bloomberg " U.S. District Judge Steven Merryday put the injunction on hold until July 18 and gave the CDC until July 2 to propose a narrower order." So we'll see....that's a month away. More uncertainty.

When you lift and shift it takes a few days to adjust the fare to the original amount paid. Wait about 72 hours and you should see the adjustment.

There's a lot of information on cruisemapper.com. Look at tab "ships", not only for RCL but all cruise lines.

Has anyone received Future Cruise Planner Credit for June cancellations? I opted in and just received the FCC for the cruise fare but not the Cruise Planner Credit. From tmy email: "So, we wanted to remind you that if you purchased Cruise Planner items (like Shore Excursions or Beverage Packages, etc.), you can opt-in to receive a 125% Cruise Planner Credit! But, you only have until Thursday, April 22, 2021, at 11:59 PM EST to let us know you want to receive the 125% Cruise Planner Credit. Please note, this is not the same as your Future Cruise Credit 125% certificate for the cruise itself – these are being processed automatically." Thanks

The email showing dates is "for example" for an original sail date of June 1st. The rule is two weeks before or after original sail date. "as your original sailing within 2 weeks (before or after) of the original sail date the following year. For example, if you are moving from a June 1st, 2021 sailing, you can move to another sailing that has the same embarkation port, length, product, and stateroom category, and has a sail date between May 18th, 2022 – June 15th, 2022."

OK, but I had thought that the last day to request lift and shift was November 30th, then it was ending. Yes/No??? Did that change?

Do you think Anthem will do their Transatlantic April 25, 2021?? Only Lift and Shifts showing are Transpacific from Australia for 2022.

I was able to Lift and Shift August sailing on Oasis to same cruise in 2021. They adjusted our room categories from the 2020 deck plan category to the new 2021 deck plan category so price protected our fare. Sad not to go this year but so glad we could Lift and Shift to next year!

@Ampurp85 These cabins are exactly the same ones we are booked on for our 2020 cruise...Oasis, same everything, port, ship, itinerary, leaving 52 weeks later but the configuration on the Royal Caribbean site is showing a higher category than what is shown on the 2020 Oasis cruise..so how does lift and shift work if we can't get the same type of cabin we have now and they don't have the same cabin category in 2021?