Posts

21

Joined

Last visited
TxCr's Achievements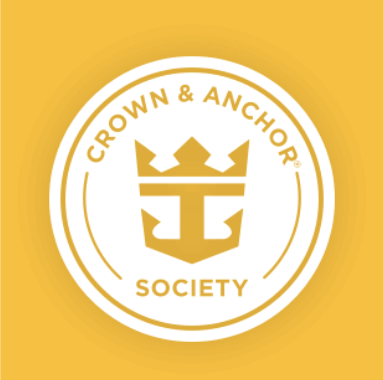 Gold (2/7)
23
Reputation
I feel you. We did the disposable ones and I wore contacts for the week instead of glasses. I kept the Royal Caribbean ones they hand out for OFF the ship haha Though I don't know why, we haven't worn them around town in a long time, outside of the hospital.

Got checked in (again) for our Oct 03 cruise on Liberty earlier today. Window opened at 11:00 am vs. 1:00 pm on Independence last week.

We didn't notice any enforcement of this on Independence last week. However, the pools were generally fairly empty so they may not have needed to. Definitely saw more than 10 on a couple occasions, but everyone was still fairly spread out. The hot tubs had signs to limit the use to 'your party only'.

Zurc reacted to a post in a topic: First Debarkation with Facial Recognition Customs and 2 Kids (5y & 6m)

Zurc reacted to a post in a topic: First Debarkation with Facial Recognition Customs and 2 Kids (5y & 6m)

They did. But who cares?!?

Yes and no. Depends on the ticket you book. Here's the official word: https://www.royalcaribbean.com/faq/questions/can-i-cancel-my-flight-booked-through-the-air2sea-program

I don't see why not! I think it's a great idea and means my wife has one less article of clothing to pack now . She'll be in a carryon size in no time!

Absolutely! Even wifi and some drinks loaded on the card like they do for diamond and above would be a good step. Just got off Independence and about the only thing that we got was the limited hours for drinks in the Suite lounge (extremely annoying with kids as the concierge announced to everyone the unclean unvaxxed were in the room and made everyone in the lounge mask up between bites / sips even when 'social distanced' - the ONLY place on the whole ship to do so - but that's for another thread). We'd do it again in a heart beat for the room alone as we primarily travel with our 2 kids (5y & 6m), but we have a couple suites coming up and the lack of benefits of any meaningful kind right now is kind of crazy outside of Oasis/Quantum class.

We've never forgotten anything thankfully, but tag every bag (in plastic sleeves with ss rings) including backpacks. It's a small bit of insurance in case you decide to drop it off last minute or accidentally leave it somewhere while grabbing lunch, etc.

A very welcome addition to Galveston, indeed. Very impressed the baby didn't even have to get out of the stroller. Haven't had the opportunity to use it at the airport yet, but expect to for our Grandeur cruises out of Barbados later this year.

Sunday we left Independence of the Seas in Galveston and it was the first time using the facial recognition at Customs with our kids. What a process! After debarking the ship, we walked to the terminal where they asked if we all had passports. After receiving high 5's for having one for the baby (our 6m old daughter had her C&A number before leaving the hospital ), we walked to the facial scanners. My wife went to one and they had me go to another so I could help with the kids after she was done. Our recognition was nearly instant, as expected. What I did not expect was it to work almost flawlessly for our children. The only slight hiccup was having to lift them up higher so the scanner could pick them up. I picked up my son and then my wife and I, on each side of the stroller, picked up our daughter so the scanner could see her face. While gnawing on her hand, it recognized her and we proceeded to collect our bags and walk straight out the door.

Thanks @Matt! Looks like the beach beds have been added at the end of the beach in the second to last pic? They disappeared from our May cruise planner. Not that we wanted to book one, just interesting.

One is shown in a video from February 2 linked from the other site. Looking forward to checking it all out in May!

Awesome, thank you! Those are the first up close ones I've seen. Love that they're on the water vs. set back as shown on the map.

I've seen all the Coco Beach Club pics and videos, which is awesome. I'm interested in seeing more of South Beach and the new cabanas and area there.

With all the love lately for the Coco Beach Club (rightfully so), I'm interested in seeing some South Beach updates, and in particular the South Beach Cabana! Has anyone been by there in the last few days or going soon?